Middle school students study nature during Stream Day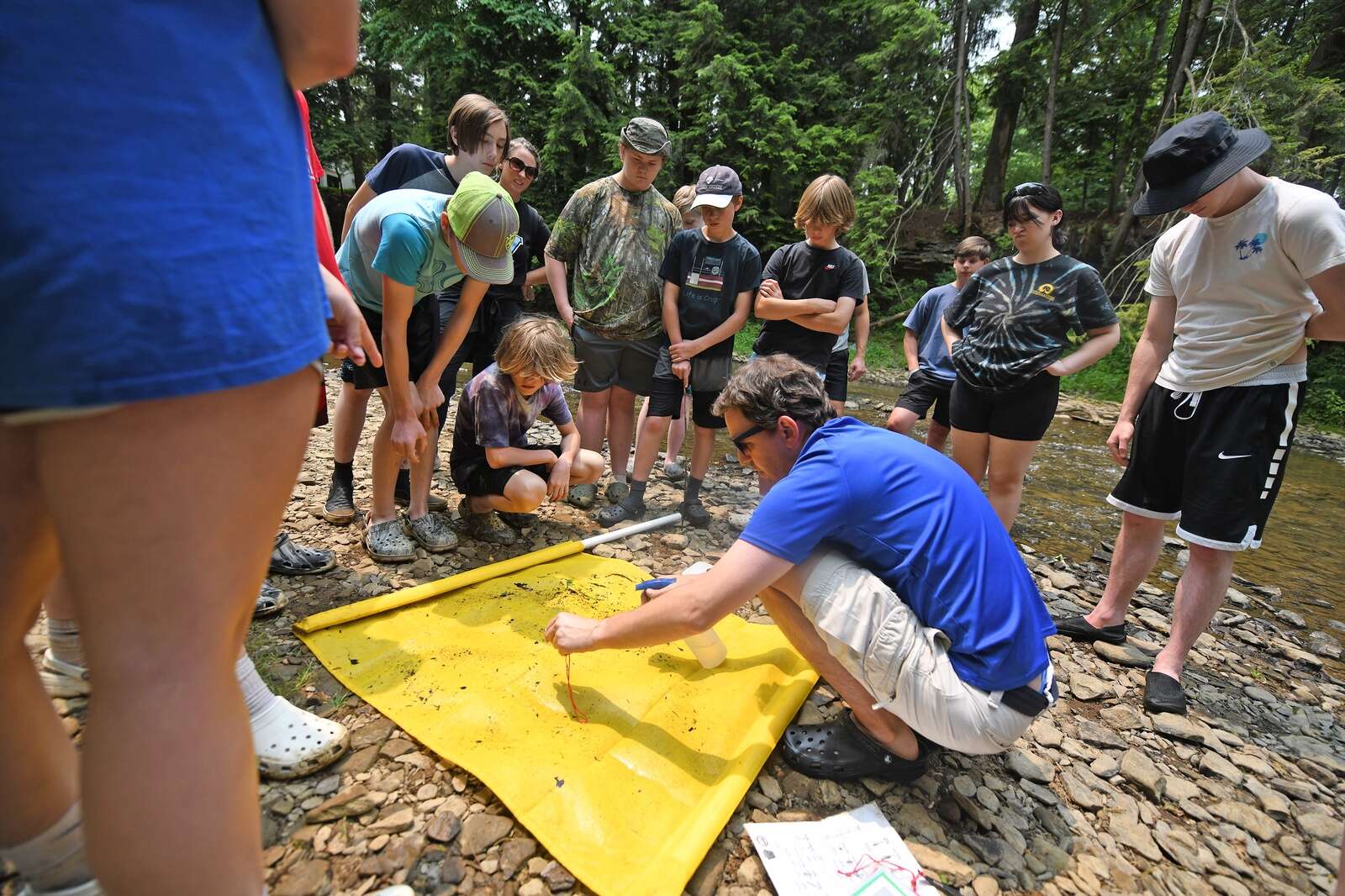 HARMONY — It's the last week of classes for the students of Ryan Gloyer Middle School and, with the calendar ticking down to the last day of school, there's no better time to exit the classroom and take in the great outdoors.
Monday, June 5 was the final day of Stream Days, a multi-day hands-on scientific event held at the Little Connoquenessing Creek, just a short walk from the school grounds. Stream Days is an annual collaboration between the middle school science department and science teachers at Seneca Valley Senior High School to get the middle school students in touch with nature.
Students shifted between six different stations, including a station for measuring the velocity of the creek and another station where students caught macroinvertebrates such as crayfish in a net for study.
"Basically we're catching organisms to try and see what type of life lives in the streams so we can determine how healthy the water is," said Dean Leventopoulos, a middle school science teacher.
The velocity station measured the speed of the stream in the Little Connoquenessing Creek by using an everyday fishing float or bobber.
"They will measure the width and depth of the stream and how fast a bobber will travel from one place to another, and then they calculate the velocity of the creek," said Meagan Loewy, a gifted support teacher at Ryan Gloyer.
At other stations, students tested and analyzed water from the stream, dissected fish, and built and tested boats.
Each of the middle school's teams, which are named after animals, had their own stream day with the Tigers team closing out the program.
Assisting in Stream Days were student volunteers from nearby Seneca Valley High School.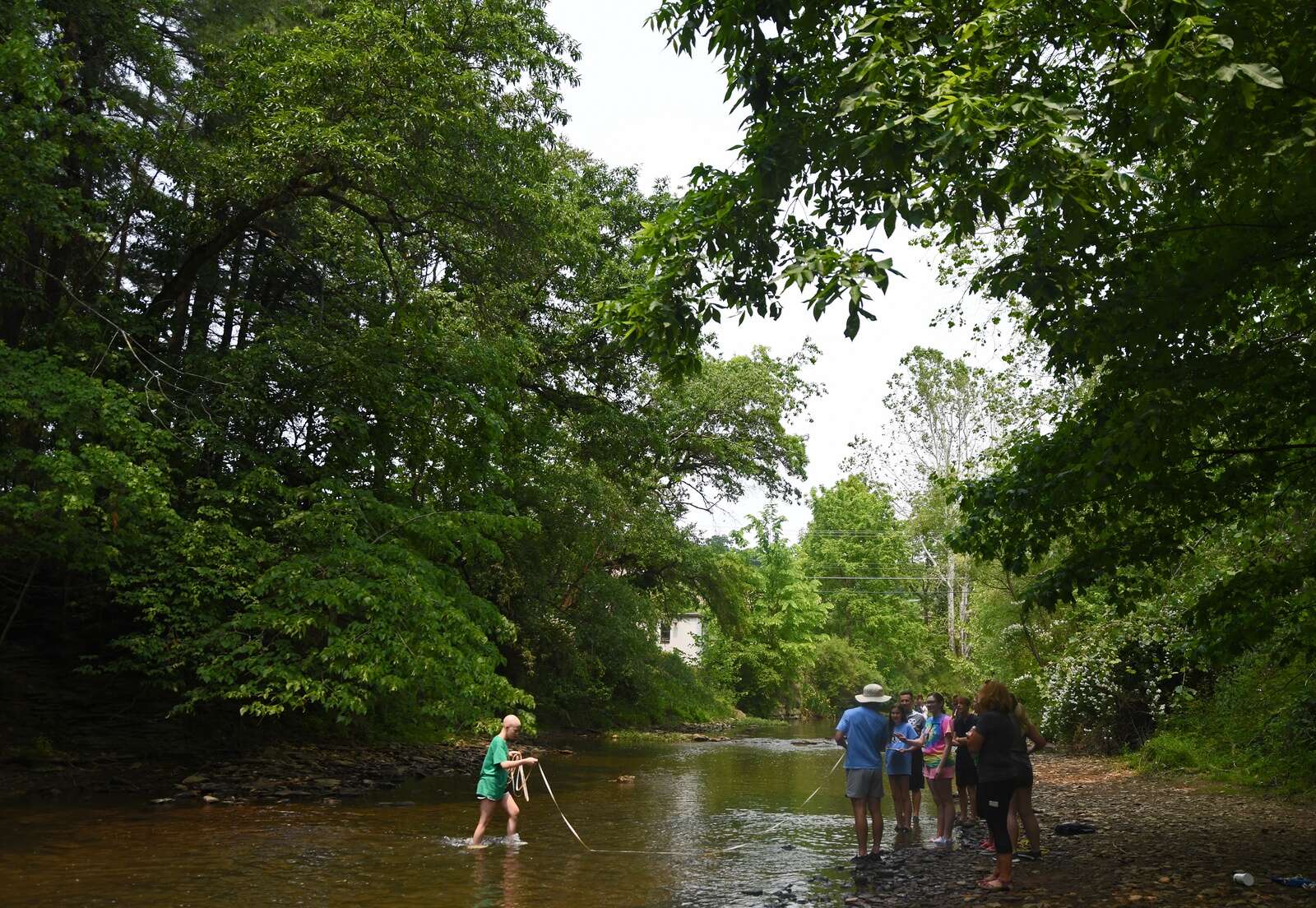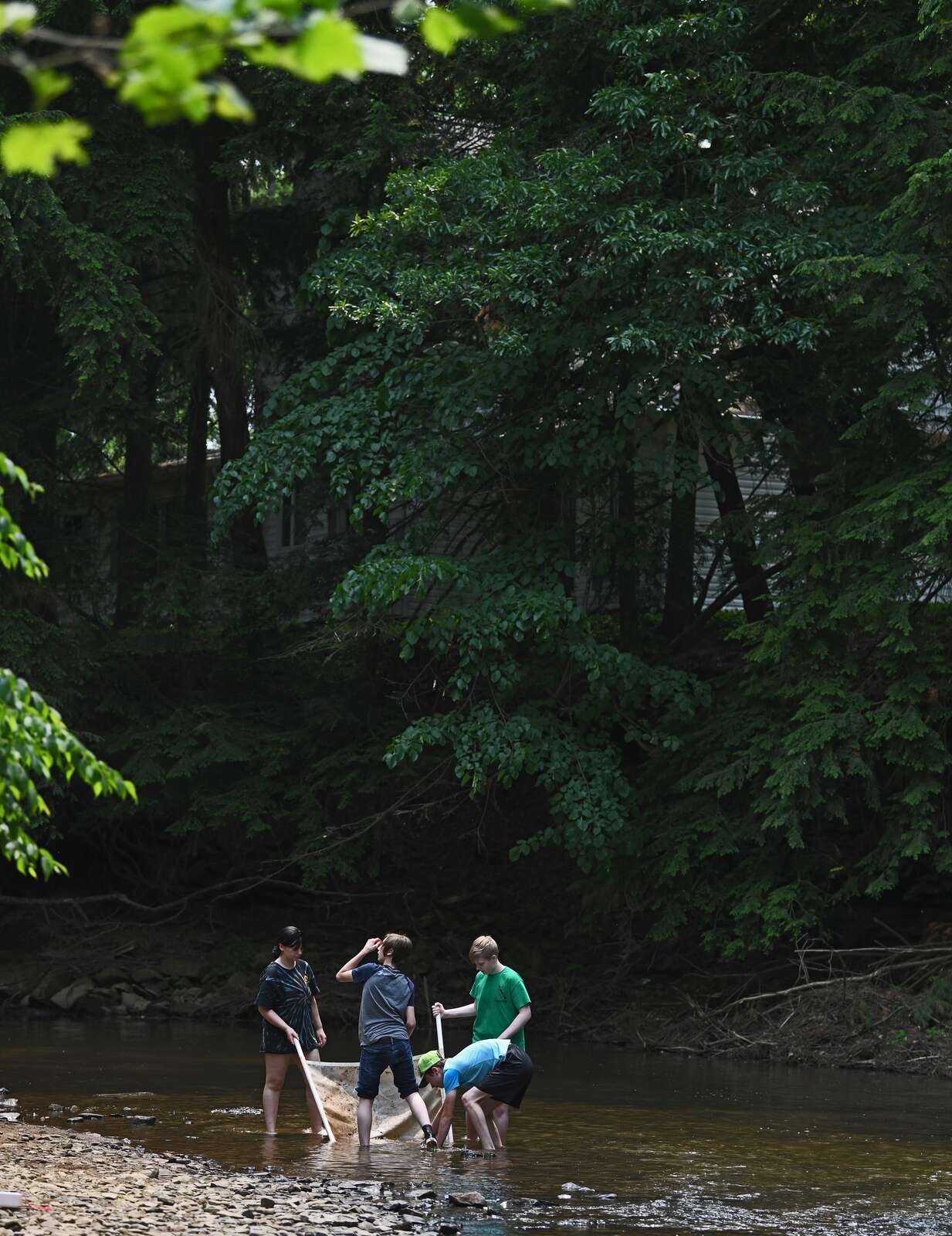 More in News