Quick action needed by Congress on rail safety bill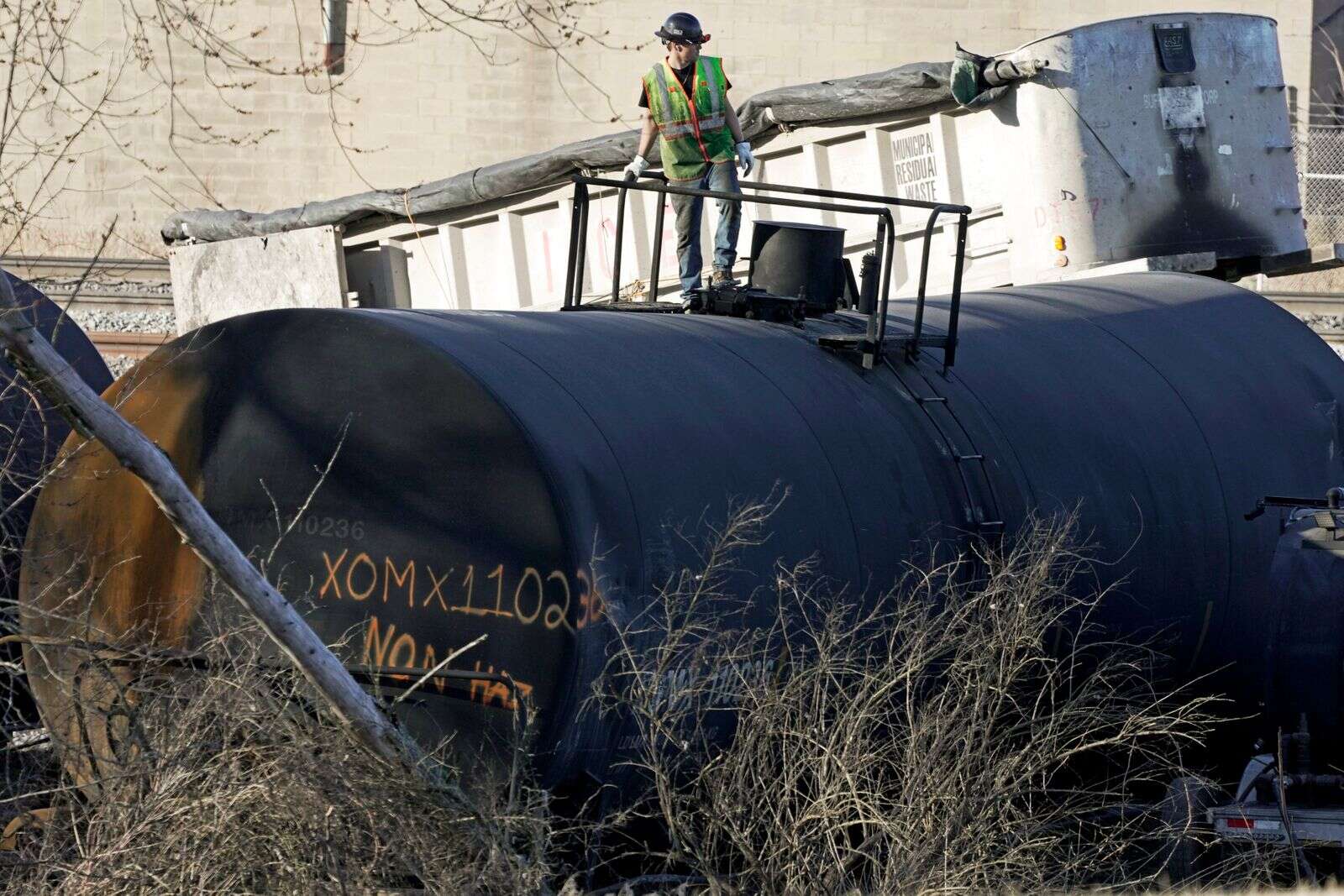 Until the Feb. 3 derailment of a 1.7-mile-long Norfolk Southern freight train carrying hazardous materials in East Palestine, Ohio, derailments rarely were reported by news agencies.
The truth is that train derailments happen frequently — on average, about three per day, according to the Federal Railroad Administration. They just aren't usually so catastrophic — and that argues for a strong regulatory response.
Last week, the Senate Commerce Committee voted on a bipartisan basis to approve the Railway Safety Act of 2023. The legislation, which has been sent to the full Senate for consideration, would require a number of important safety steps, including requiring of track-side "defect detectors" set every 15 miles that would observe axle and signal problems in passing trains. Railroads voluntarily use them today every 25 miles.
It also would mandate two-person crews, require trains carrying flammable liquids to slow down in urban areas and notify states of the kinds of materials trains will be transporting, upgrade braking requirements and sharply raise penalties on railroad companies for crashes.
But Sen. Ted Cruz, R-Texas, argues the bill would give too much power to the Biden administration to restrict rail shipments of coal, oil and other fossil fuels "that the radical green movement hates."
Cruz said the bill is unlikely to get the votes it would need to pass on the Senate floor or to win passage in the GOP-controlled House unless changes are made to restrict the administration's rule-making power over railroads.
Republican Sen. J.D. Vance, of Ohio, argued that the measure is necessary to stem an increase in rail accidents. Joining Vance in introducing the bill were Pennsylvania Sens. Bob Casey and John Fetterman.
The bill also would prohibit railroads from imposing time requirements on inspectors and would require trained mechanics to conduct these inspections.
To ensure that a railcar is free of defects that could lead to a derailment, such as the failed wheel bearing that caused the East Palestine disaster, railcars are required to be inspected prior to a compiled train departing it is initial location.
Documents show Norfolk Southern recommended its employees complete inspections of one side of a railcar in just 30 seconds. Last September, the U.S. Department of Transportation sent all the Class I railroads a letter raising concerns that they were not using properly trained mechanics to conduct these predeparture inspections.
Ian Jefferies, president of the Association of American Railroads, said negotiations have improved the bill, but "challenges remain with certain provisions," including the requirement for at least two crew members on each train.
"There will be another East Palestine in this country if we do not pass the Railway Safety Act. It's that simple," Vance said. "Yes, it may make rail transportation a little bit more expensive, but it's going to make rail transportation a little bit more expensive in the service of safety."
Congress must work on a compromise to ensure quick action on the bill to hold rail companies accountable and raise the bar on safety to avert derailments such as the one that effectively destroyed the village of East Palestine from occurring again.
– JGG
More in Our Opinion