Newpol wins GOP nod for 4-year term in Cranberry Township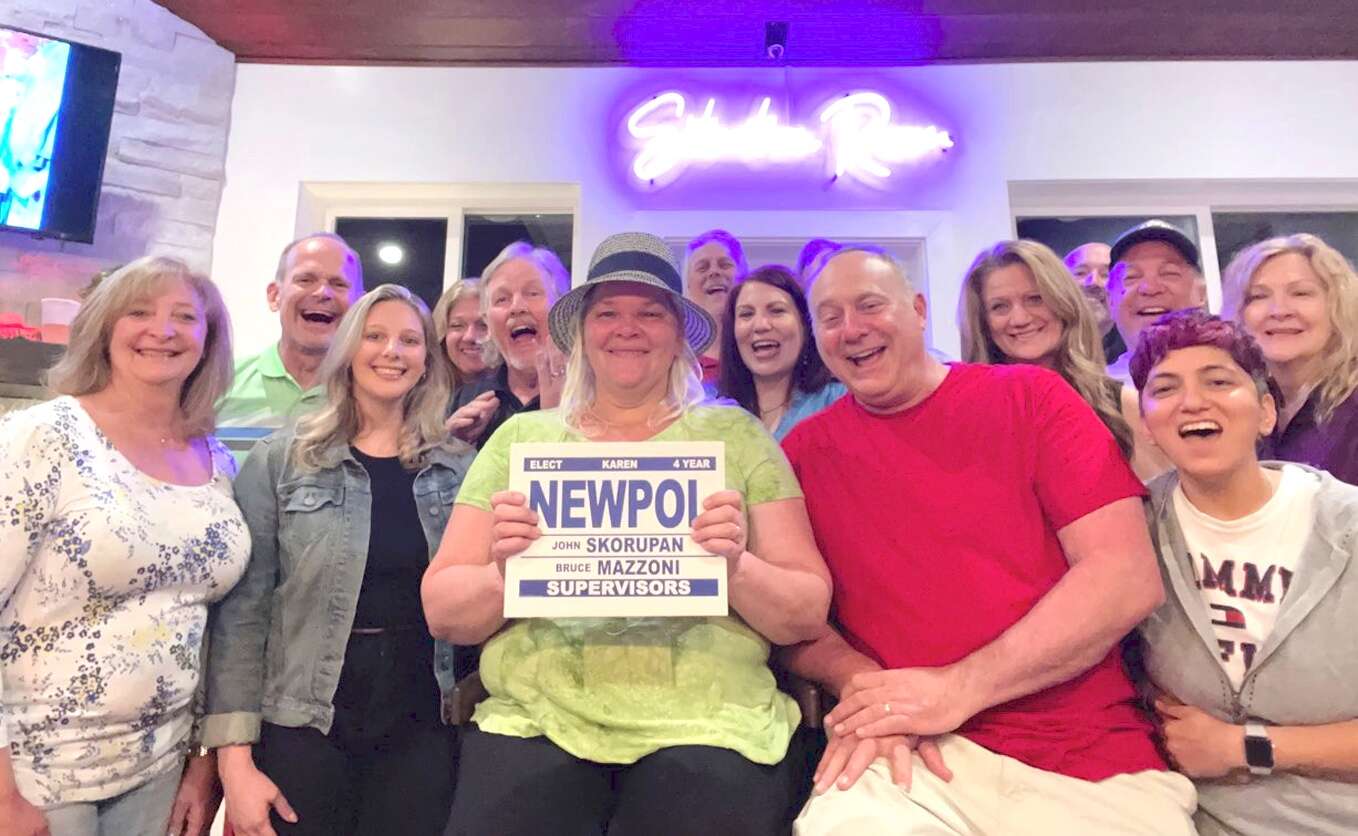 In a hard-fought race, incumbent Karen Newpol has won the Republican Party's nomination for an open four-year term on the Cranberry Township board of supervisors, according to unofficial results from the Tuesday, May 16, primary.
Newpol, who completed the four-year term this year of the late supervisor Dick Hadley, was challenged by newcomer James Parey.
"Well, I'm official now," Newpol said. "I felt official before, but not official-official."
She said now that she has won the nomination for the full four-year term, she intends to undertake a comprehensive review of the township.
"I want to go over everything we've done in the past, like an auditing almost," Newpol said. "Look at everything we've done in the past and see where everything landed and how it landed there, and then have a look into the future where things probably should be put or placed."
She said she spent a harrowing evening with her family and dog, quietly watching the election results roll in.
"I was just hoping that Cranberry voters would put the right person in there," Newpol said.
Her reaction, she said, was "tears."
"I love the township," she said through those tears, "and I'm really glad to be able to do this."
She said she wanted to thank her running mates and supporters for the victory.
"I really just want to thank my running mates, Bruce (Mazzoni) and John (Skorupan), and also the board of supervisors for their faith in me and also all of their friends and supporters as well as my friends and supporters," Newpol said. "I thought that was a really nice community effort that they all took part in."
Of the 2,357 votes in the township, Newpol won 55% while Parey came in with 44%.
As of press time, the Butler County Bureau of Elections was still counting provisional ballots.
Newpol will join incumbents Bruce Mazzoni and John Skorupan — who ran unopposed for two six-year terms — on the November ballot. No Democratic candidates ran for seats.
More in Local News