$1.25M grant will improve look of Cranberry Township Municipal Center
CRANBERRY TWP — Cranberry Township's Municipal Center will receive $1.25 million in the latest round of grant funding from the Redevelopment Assistance Capital Program.
"It's very exciting," said township manager Dan Santoro. "We've been submitting for years and years, trying to get an award through this program, so we put together what we thought was a pretty competitive application."
The funding is part of the township's Municipal Center Modernization Project: an effort to update and upgrade the bustling township hub.
"It opened in 1991, and it has served its purpose over those 31 years, but it is beginning to show its age," Santoro said. "As the community has grown, our need to update and modernize the municipal center serves not only current residents but the future residents of the township."
The Municipal Center has long acted as the heart of business and recreation in the township.
"The idea with the community center is that Cranberry was more of a rural community transitioning into a suburban community — so it really didn't have a downtown to bring everyone together," Santoro said. "When you come in, that's why you see the 'town square.' And the layout is such that you have eight corridors, or 'streets', that access different services and events and rooms."
The center has seen improvements to its library, police station and parking over the years, and the township plans to use this grant to fund more of its most-used services.
"We're looking at improvements that help us redo and upgrade the customer service center," Santoro said.
The customer service center allows residents and businesses to manage transactions with the township and sign up for recreational programs.
"We're also providing additional programmable rooms as part of the project," said Santoro. "We're going to add two additional rooms and do a pretty significant upgrade to one of the existing programmable rooms, so that it makes it a better space for use by the public."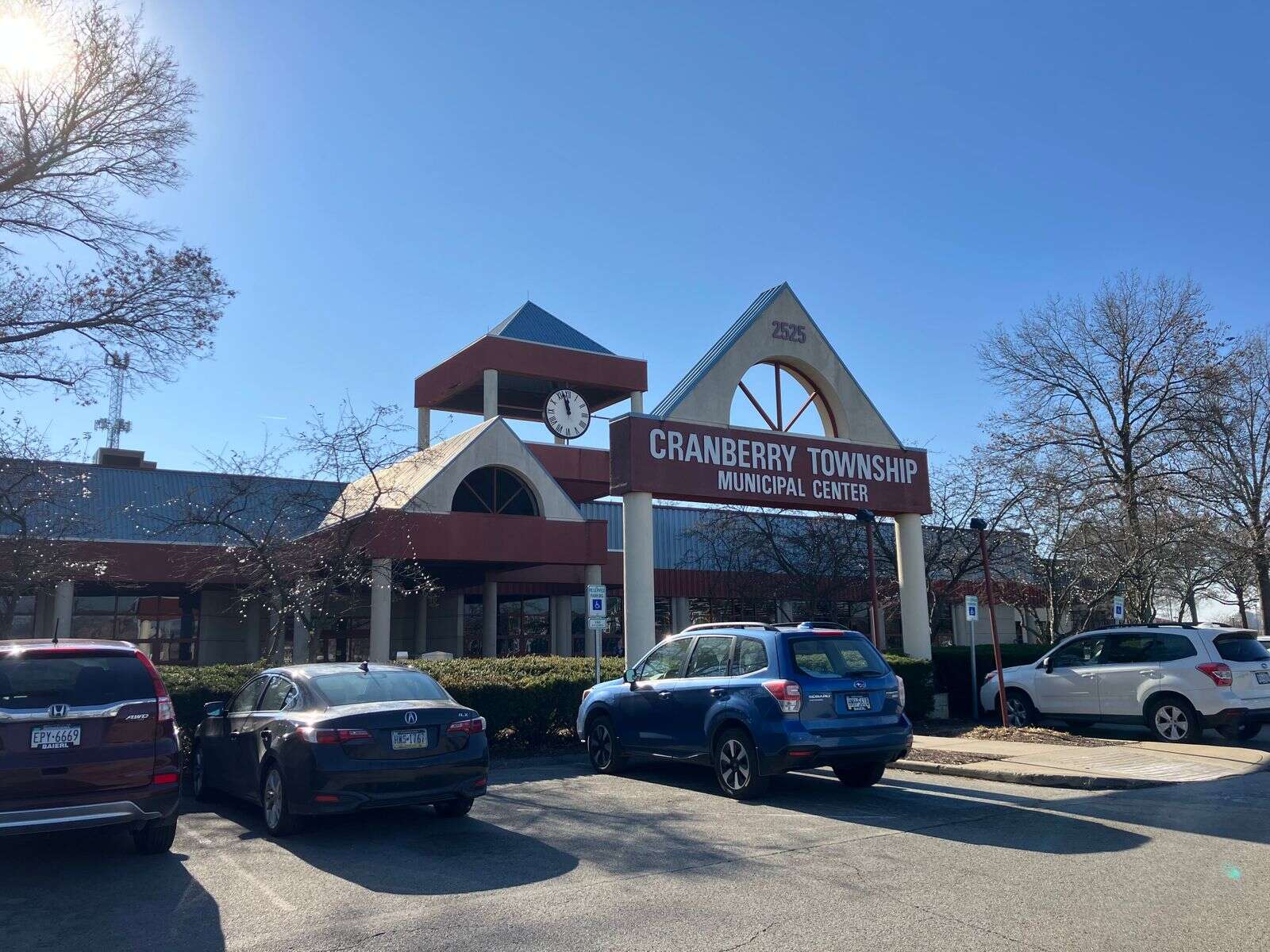 The center's rooms are utilized by a variety of organizations in Cranberry.
"Any group you can think of is always looking to book a room at the Municipal Center," said Santoro. "We're trying to get some additional public rooms as part of this, as well as upgrade the customer service center to make the spaces a little more useful."
In addition to improving the center's interior, the project will feature renovations to the exterior and parking areas.
"It's a pretty big project," Santoro said.
The township's dedication to making the center a truly communal space is what helped win this grant though.
"I think the recognition of a project like this that really has an impact on the community helps," said Santoro. "It's all about the community and making this a better place and providing service to our public."
More in Local News