McKeesport too much for injury-riddled Planets
Mars eliminated by 43-0 playoff loss at McKeesport
McKEESPORT — Evan Wright would gesture to the sideline, then head over with his left arm dangling alongside his body.
Much like the rest of the Mars football team, the junior running back was stuck in a vortex of misfortune and poor circumstance during their 43-0 WPIAL Class 4A first-round playoff loss to McKeesport Friday night at Weigle-Schaeffer Stadium.
Wright, who finished with 10 yards on 11 carries, was playing through a torn labrum and shoulder fracture.
"I've been fighting as much as I can to get through it," Wright said. "As time went along, things got harder. I care about these guys. I wanted to play for these guys and go back in."
It was bad enough the Planets were undermanned.
Having to open the playoffs against the angry, fifth-seeded Tigers, who lost a chance at a first-round bye following a loss to Thomas Jefferson last week, set up the 12th-seeded Planets up for a long night.
Mars' major challenge was getting the offense moving. Wright was severely limited in the backfield and Mars was missing junior quarterback Eric Kasperowicz due to injury.
Sophomore Luke Goodworth, who started in his place, finished 10-of-26 passing for 74 yards. Goodworth had only attempted four passes this season before the playoffs.
"It was a triple threat, without the quarterback it is tough and our star tailback is banged up and playing with one shoulder," Mars coach Eric Kasperowicz said. "We have a lot of guys banged up, but that's no excuse. That's a good football team and they could win it all. We aren't there, but that's where we aspire to be."
Overall, Mars finished with 107 yards of total offense. McKeesport wanted to make the Planets uncomfortable.
"They were holding the ball well and did a great job doing that," McKeesport coach Matt Miller said. "We wanted to fine tune things on defense. Being able to make the quarterback uncomfortable helped stymie their offense."
The Tigers (10-1) made things quick and painless, dominating from the outset. Mars (6-5) picked up a few first downs and controlled the clock for over six minutes on its first drive before turning it over on downs.
"The way it started was optimistic," Kasperowicz said. "To be able to hold that and we did a decent job on defense. We had to prevent the big play and we didn't do that tonight."
McKeesport, which scored on all six of its first-half drives, took the lead on its first drive when DaMier Clark scored on a 10-yard run with 2:37 left in the first quarter.
The Tigers scored four more touchdowns in the second quarter. McKeesport quarterback Jahmil Perryman scored on two runs and also hit Caiden Holtzman on a 65-yard pass.
McKeesport led 36-0 at halftime.
Perryman finished with a game-high 187 rushing yards and scored three times.
Mars has lost seven straight playoff games since beating Ringgold 35-0 in the WPIAL Class 3A quarterfinals on Nov. 13, 2015.
"We knew it was going to be a hard game," Wright said. "We expected to go out there and win. It didn't happen that way."
Mars 0 0 0 0-0
McKeesport 7 29 7 0-43
First Quarter
MC — DaMier Clark 10 run (Milton Campos kick), 2:37
Second Quarter
MC—Jahmil Perryman 60 run (Campos kick), 9:15
MC — Perryman 10 run (kick failed), 6:07
MC — Caiden Holtzman 65 pass from Perryman (Campos kick), 4:27
MC — Larry Gibson 49 run (pass failed), 1:55
MC — Campos 28 kick, :17.2
Third Quarter
MC — Perryman 43 run (Campos kick), 5:22
Individual Statistics
Rushing: Mars, Caleb Orr 2-33, Garrett Heatherington 2-10, Evan Wright 11-10, Luke Goodworth 3-0. McKeesport, Jahmil Perryman 13-187, Larry Gibson 3-62, Bobbie Boyd 6-45, DaMier Clark 4-25, Ben Eastman 2-6, Anthony Boyf 2-2.
Passing: Mars, Luke Goodworth 10-26-74-0. McKeesport, Jahmil Perryman 3-7-77-0.
Receiving: Mars, Aiden Alessio 4-36, Gabe Hein 4-27, Adam Rohrbaugh 1-10, Garrett Heatherington 1-1. McKeesport, Caiden Holtzman 1-65, Bobbie Biyd 1-7, Aemond Knight 1-3, Ben Eastman 1-2.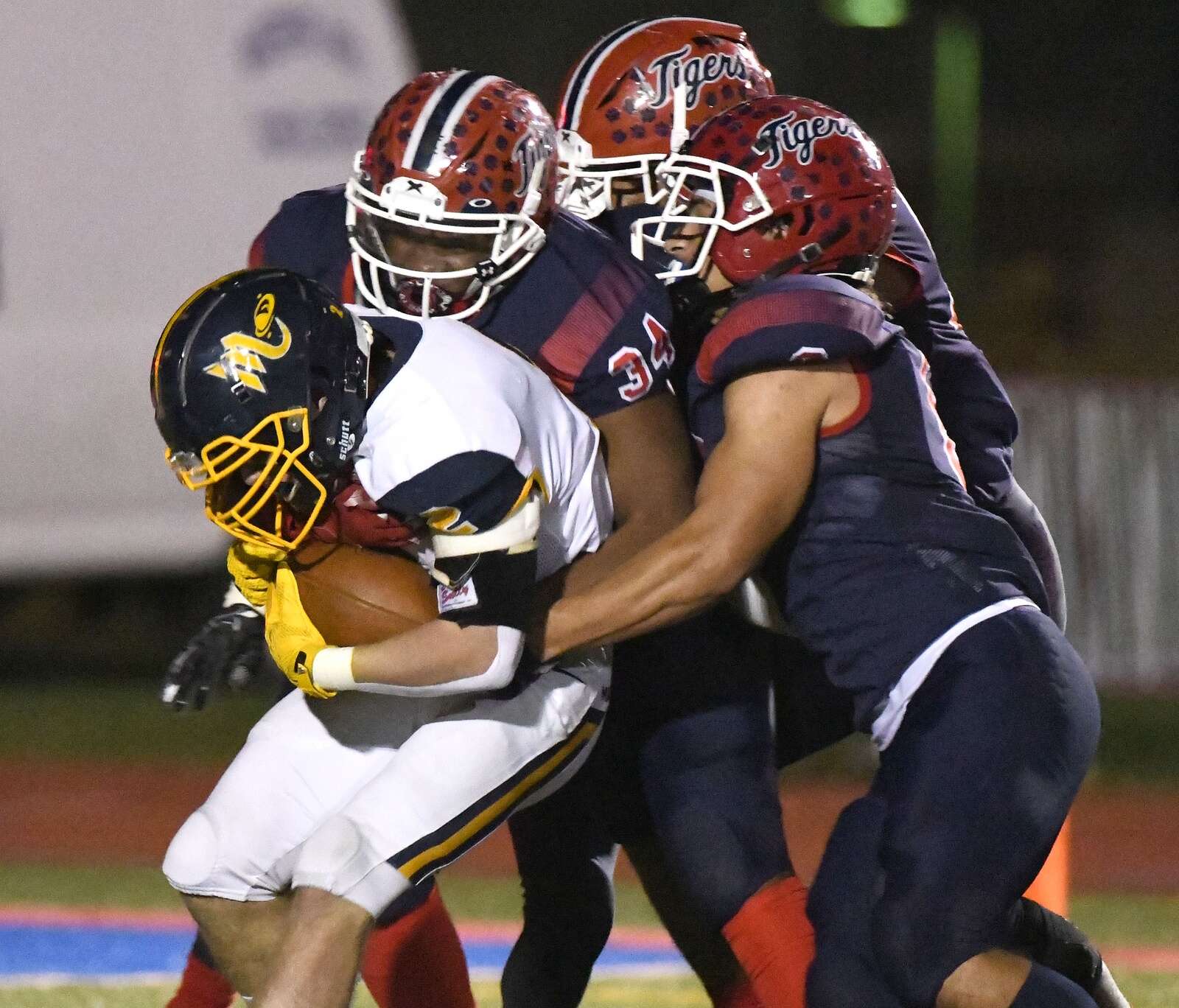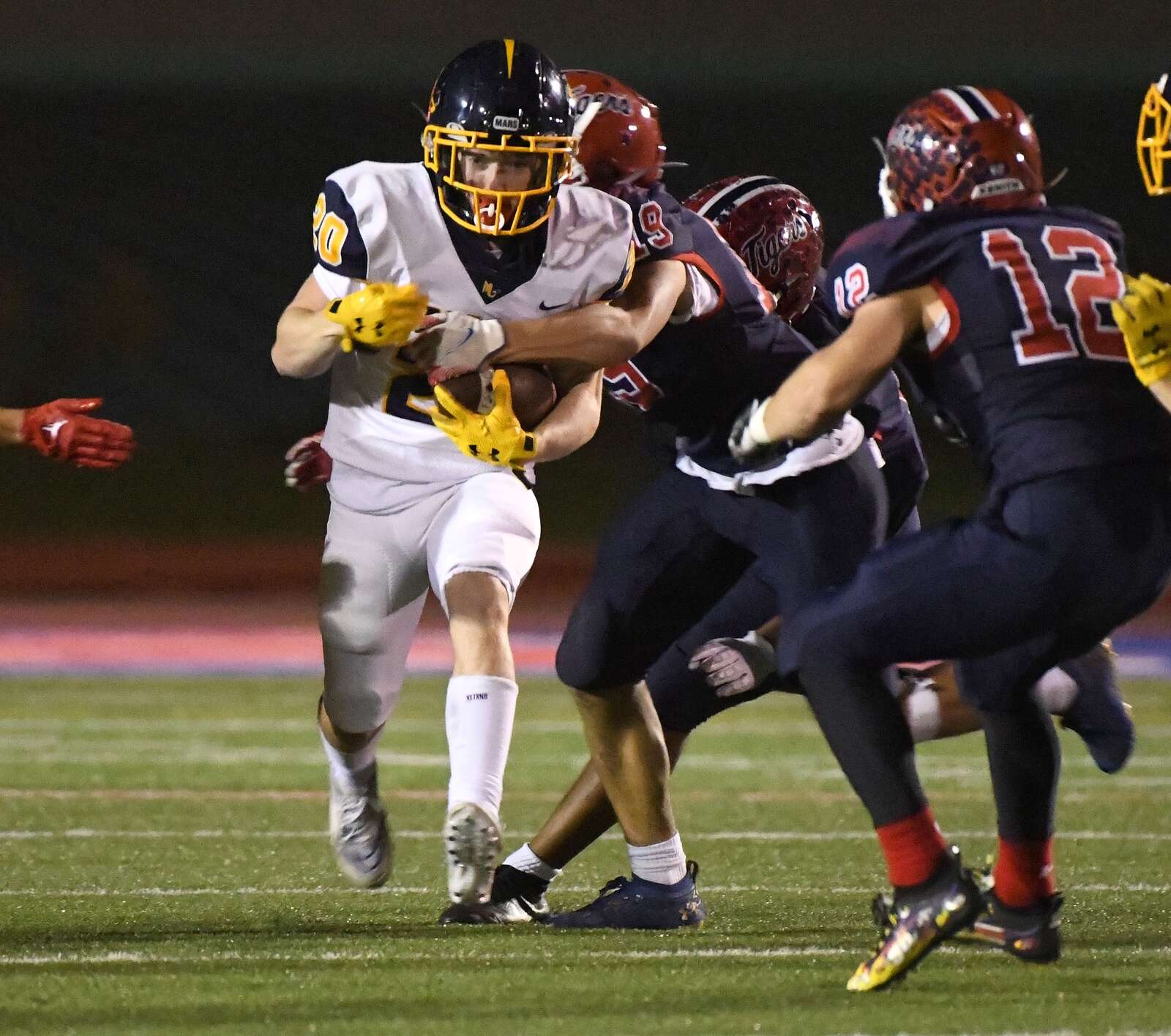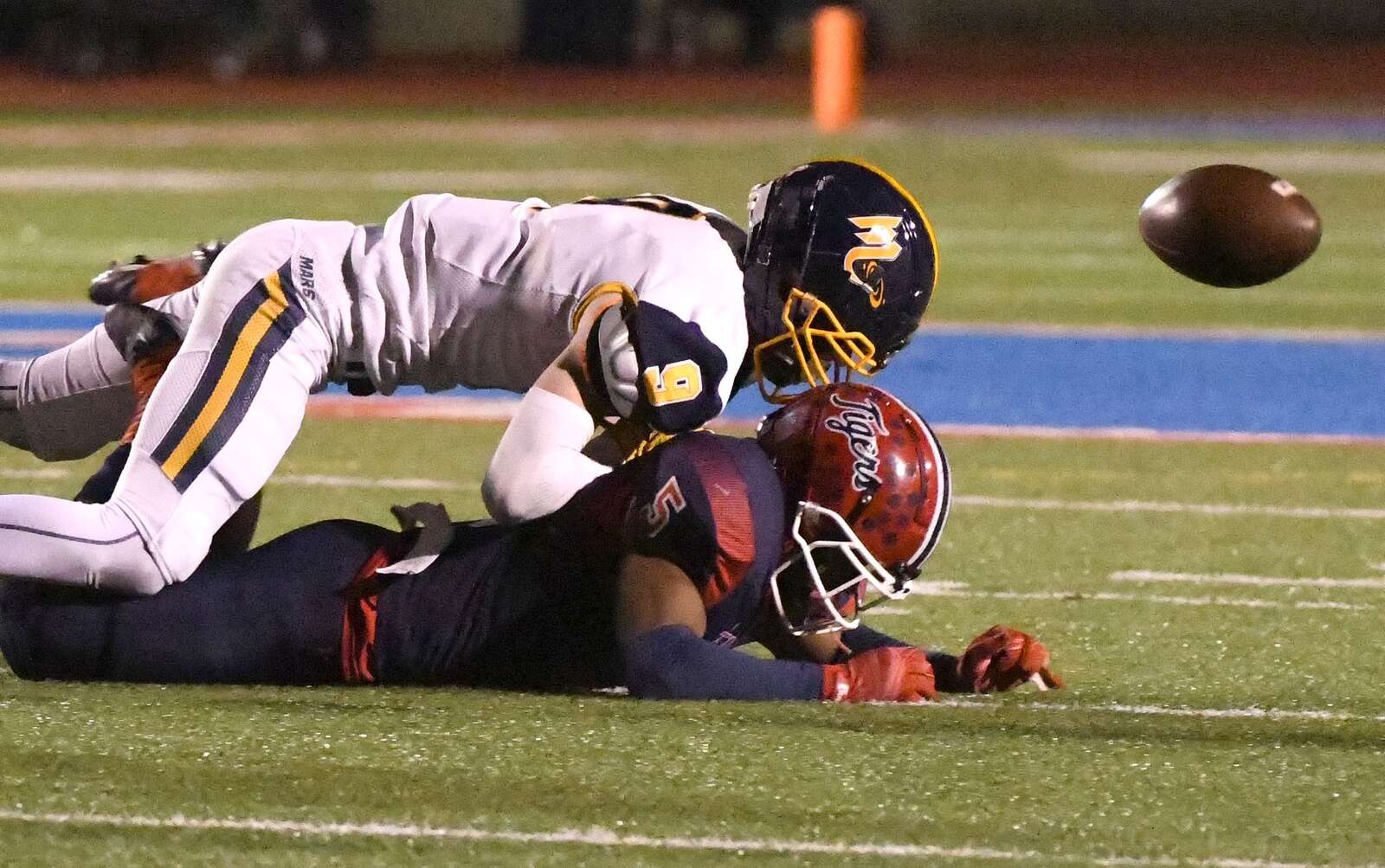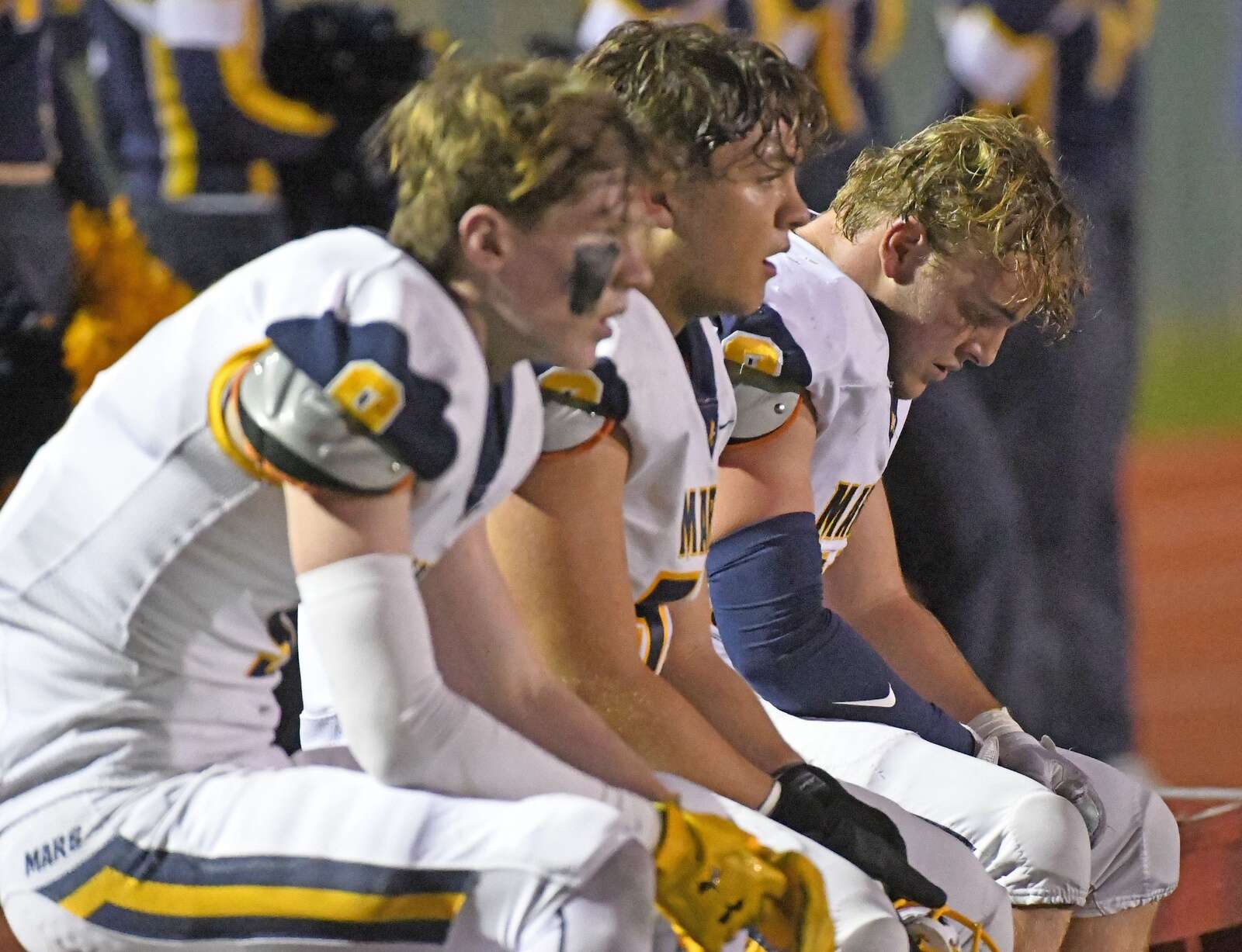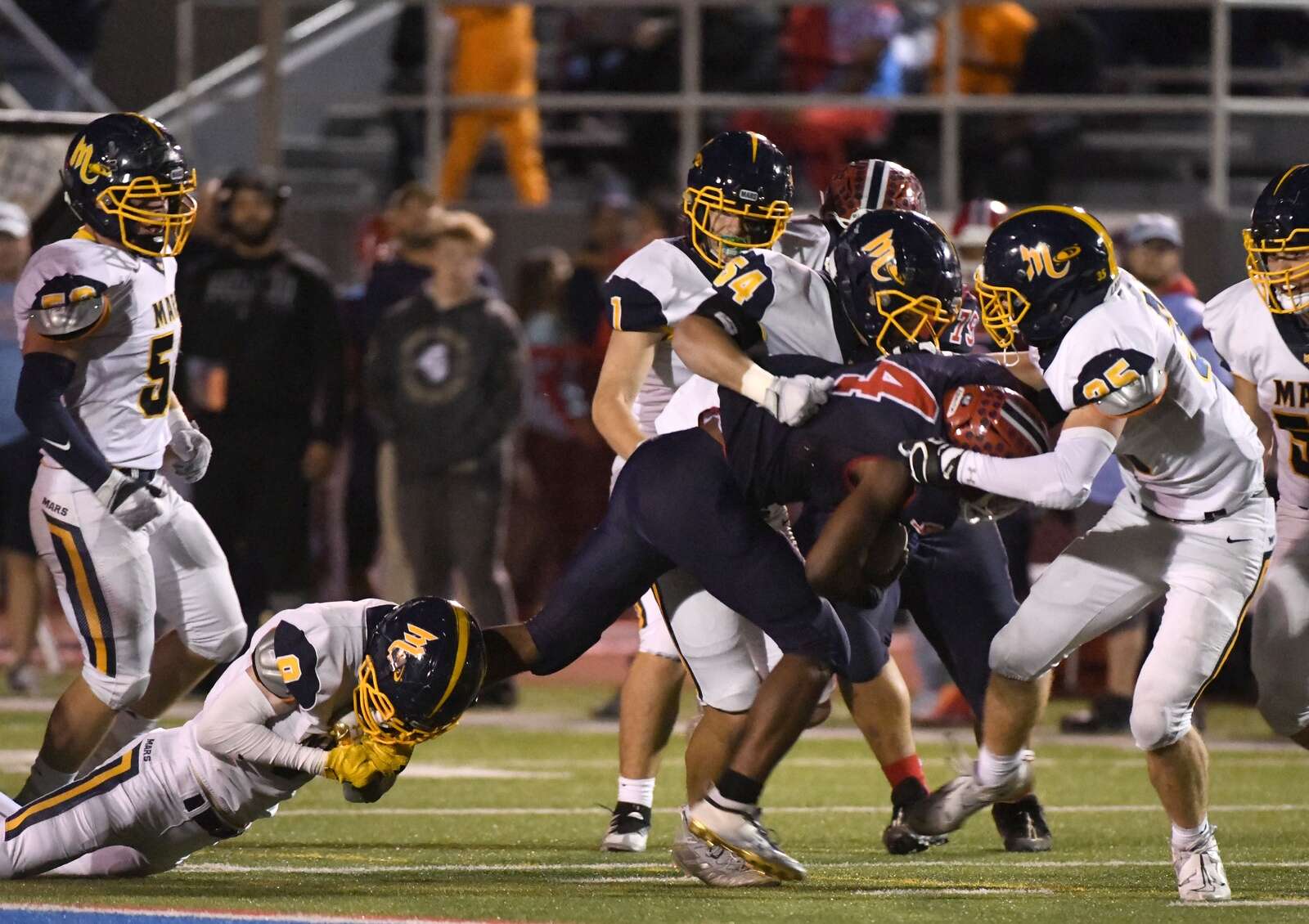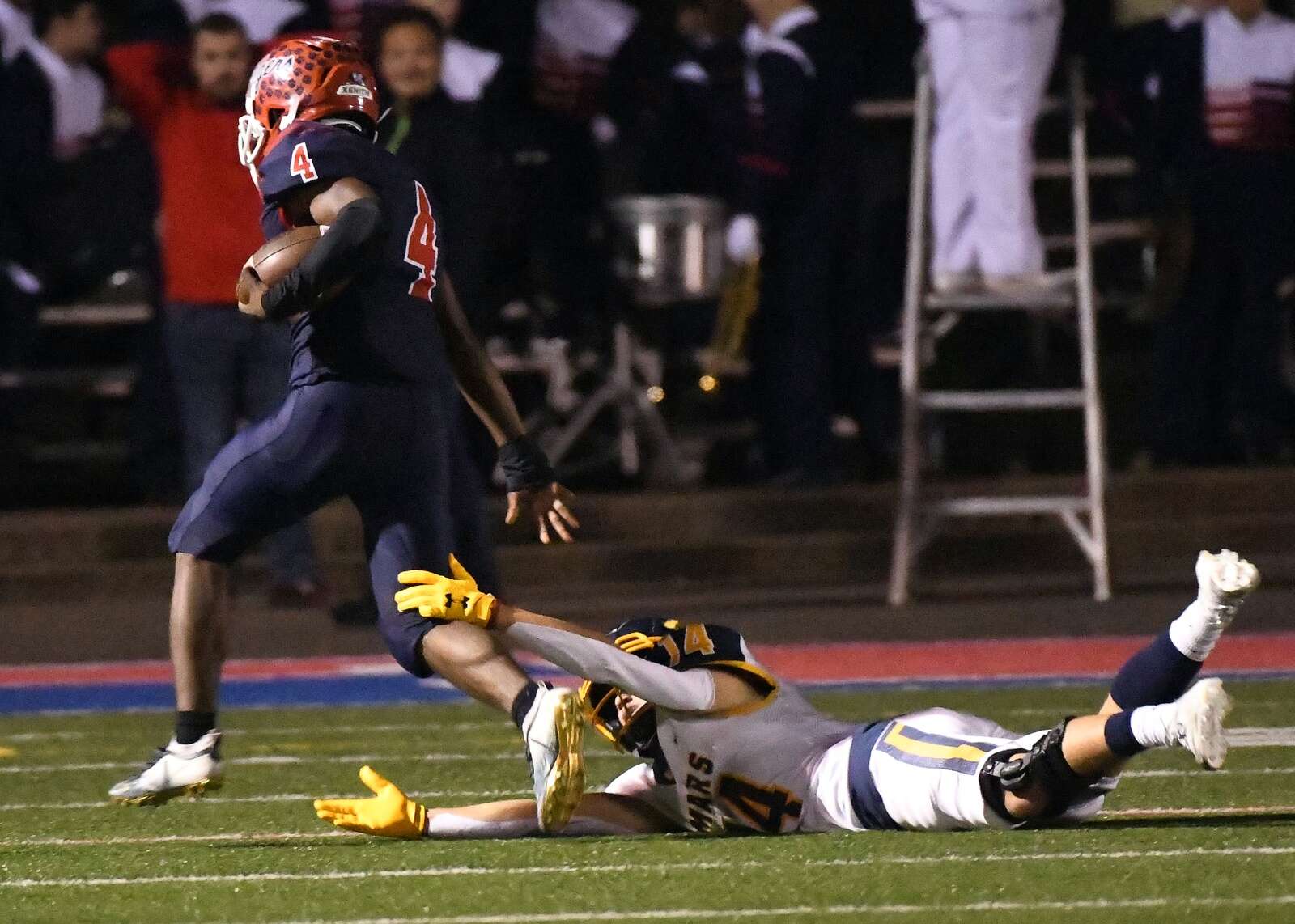 More in High School