Freeport, East Allegheny cross paths in significant league matchup
Different expectations, same results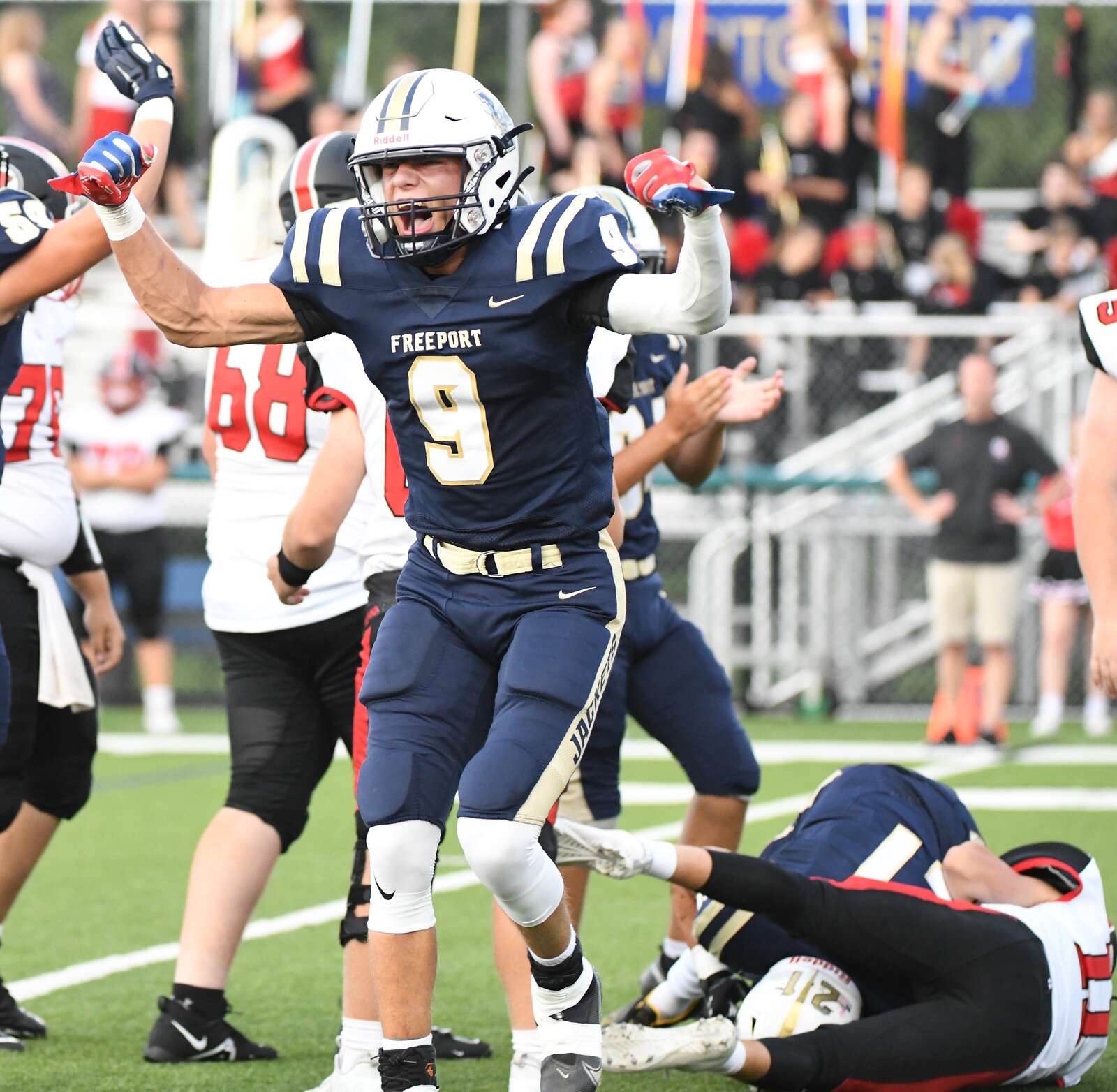 BUFFALO TWP — Sizing up Freeport and East Allegheny, a few contrasts stick out.
An experienced bunch, the Yellowjackets are a team that many projected to be in good position at this point in the season. Meanwhile, the Wild Cats are younger and in unexpected waters.
Both crews won their WPIAL Class 3A Allegheny 6 Conference openers last week and idle at the top of the league standings. They'll meet up in Freeport on Friday at 7 p.m.
"This is big," 'Jackets coach John Gaillot said. "We're unbeaten in conference and they are, too. A few teams have losses in the conference, and you don't want to be playing catch-up."
According to East Allegheny coach Dom Pecora, the weight is solely on the hosts.
"There's no extra motivation for everything," Pecora said. "Freeport's been the overwhelming favorite for our conference since anybody did preseason predictions.
"We're playing with house money here. There's no extra pressure on us."
East Allegheny has come out on top of three straight contests after being blown out by Elizabeth Forward at home on Sep. 9. Each opponent since then has offered something that made the outcome seem hazier.
Valley, who the Wild Cats defeated, 38-14, last week, is playing under a new coach. The week before, Greensburg Salem had a numbers advantage. South Allegheny was noticeably larger in physical size.
"If you lined up the ten biggest kids on the field against South Allegheny, we'd have probably had one, maybe two," Pecora said. "You start looking at all of those games and you think, 'Okay, there's no way we're going to win all of them.'"
Yet, they did.
"We're kind of a junior-heavy team," Pecora said. "When you handicap it, you're like, 'I think we're going to be good this year.' When you say that to yourself in the offseason, it shows you what you know.
"We've kind of arrived a year early."
Freeport's calling card has been its stiff defense, which, aside from a lopsided loss to Armstrong, has given up 8.6 points per game. Last week, senior cornerback Gavin Croney's pick-six pushed the 'Jackets past Shady Side Academy, 12-7.
"They're fundamentally sound," Pecora said of Freeport's defense. "They never line up wrong. They're tough. They tackle.
"That's a product of just having a great program."
While weaknesses aren't apparent, Pecora hopes that a few wrinkles will help his attack's typical game plan.
"In games like that, you hope that somebody can make a big play and break a tackle," he said. "You're not going to work your way down the field."
Junior quarterback Michael Cahill operates behind a line that Pecora contends is the best he's seen in his decade at the helm. Brennan Rutledge, Amir Rollins, and Tre Jeter will be split out wide.
Cahill's counterpart, Croney, has passed for 504 yards and seven touchdowns. Ben Lane is the only player on the team to have more than his 210 yards on the ground.
"Gavin has been important on defense for us," Gaillot said. "And he's been very, very good throwing the ball."
In Gaillot and Pecora, respectively, the 'Jackets and Wild Cats have tenured coaches on the sidelines. Freeport won last year's clash, 17-7, and allowed East Allegheny only 19 rushing yards.