Seneca Valley tops Penn Hills, 17-15, in opener
JACKSON TWP — Seneca Valley football coach Ron Butschle didn't seem like a man who had just watched his football team narrowly avoid losing a game they led by 11 at halftime. Holding his beaming 5-month-old granddaughter Ivy, who was adorned with pink sound-canceling headphones, he kept a smile on his face and his mind away from some of the Raiders' miscues.
Seneca Valley escaped with a 17-15 victory Friday at NexTier Stadium when a 33-yard field goal from Penn Hills kicker Owen Williams went sailing wide left as time expired.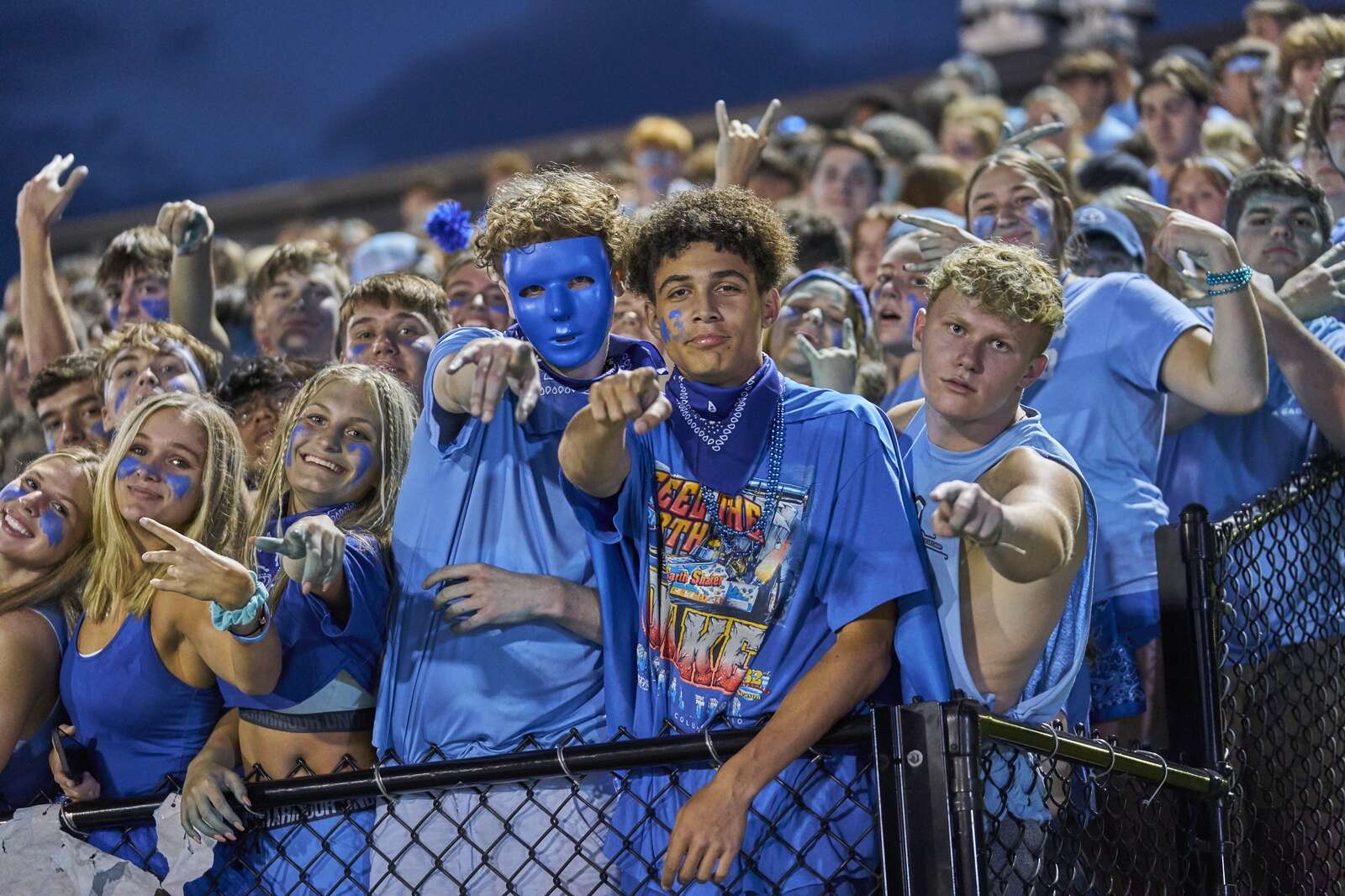 Seneca Valley quarterback Graham Hancox scored the game-winning touchdown with 7 minutes, 48 seconds remaining on a 1-yard run.
"This makes what we do out here all better, no matter what," Butschle said, gesturing toward his granddaughter. "She's the best."
What will keep the rest of the Raiders' minds at ease was they could pass a measuring-stick game in their season opener. Seneca Valley should have coasted following a dominant first half when it held the Indians to one first-down conversion and -10 yards of offense.
However, the Raiders missed several opportunities to score in the redzone that kept the game close. Seneca Valley senior Chris D'Appolonia, who recorded two sacks, said this was a good learning opportunity.
"We definitely have to start closing out in the redzone," D'Appolonia said. "We want two for five or two for six in the redzone. We have to close out there. Our defense has to play the way they did in the first half and not get tired and not move back."
Seneca Valley's defense limited the playmaking by Penn Hills quarterback Julian Dugger, who has several Division I offers. Dugger completed 6-of-11 passes for 37 yards and rushed for 72 yards. Most of Dugger's rushing yards came on a 41-yard scamper on Penn Hills' final drive.
"All week we've been talking about how we know how he can move with his legs," D'Appolonia said. "His goal was to get him to throw the ball, but we didn't want him to sitting there in the backfield. We wanted to flush him out, get him on the move and bring him down afterward. We have to clean it up in the second half when we are tired."
Penn Hills would have to shift strategy and rely on running back Amir Key, who scored two touchdowns in the second half. Key's second touchdown put the Indians ahead 15-11 with 11:39 remaining in the fourth quarter.
While Key ran for a game-high 134 yards, first-year Penn Hills coach Charles Morris wanted to make sure they put Dugger in a better position to make plays.
"We went with the vibe and flow of how things were going," Morris said. "We want to be uptempo and spread the offense out. We want to be balanced, but our offense was clicking running the football so we stayed with the hot field. Our game is with (Dugger), and we have to make sure the ball is in his hands and he can carry us to the promised land."
Strong play by the Raiders' defense covered up a flawed start on offense. The Raiders' first three offensive possessions all had promise but ended in disappointment. To start the game, Seneca Valley's first drive was derailed by three penalties after getting on Penn Hills' side of the field.
The Raiders' next two possessions stalled out on downs. Early in the second quarter, the Raiders advanced the ball to the Indian 3-yard line. Instead of attempting a field goal, Seneca Valley attempted a swing pass from Hancox to Amari Henson, but he was stacked up short.
Another opportunity lost for the Raiders came in the second quarter. Seneca Valley took over its first drive of the quarter at the Indians' 39. Ten plays later, Hancox found Lawson for a 4-yard completion just short of the goal line, who was stopped just short by a Penn Hills defensive back on third-and-goal. When the Raiders went for it on fourth down, Hancox was forced to fall on a wayward snap that sailed over his head.
Seneca Valley (1-0) finally got its offense going right before halftime, scoring 11 points in the last 4 minutes, 15 seconds before the break. Luke Lawson got the party started by catching an 8-yard touchdown pass from Graham Hancox to put the Raiders ahead 6-0.
After Seneca Valley forced a fumble on the ensuing kickoff, the Raiders were able to cash in with a 20-yard field goal from Jacob Adams. Before halftime, Seneca Valley earned a safety in a bizarre play. Penn Hills punter Owen Williams booted a snap that sailed over his head through the endzone for a safety to put Seneca Valley up 11 heading into halftime.
Wyatt Craver led Seneca Valley with 112 rushing yards. Hancox finished with 138 yards passing, including 82 to Lawson.
Butschle wasn't surprised Penn Hills rallied. But the Raiders passed the test and scored a win.
"It's a long season," Butschle said. "It's good to win games like that. It's better to win games like that than lose them. We are a work in progress."
Seneca Valley 17, Penn Hills 15
Penn Hills 0 0 9 6-15
Seneca Valley 0 11 0 6-17
Second Quarter
S - Luke Lawson 8 pass from Graham Hancox (run failed), 4:15
S - Jacob Adams 20 field goal, :55
S - Penn Hills illegal kicking safety, :02
Third Quarter
P - Owen Williams 35 field goal, 5:42
P - Amir Key 53 run (kick failed), 2:41
Fourth Quarter
P - Key 17 run (kick failed), 11:39
S - Hancox 1 run (kick failed), 7:28
Rushing
Penn Hills, Amir Key 22-134, Julian Dugger 11-72, Naytel Mitchell 3-12, Raion Strader 1-8, Martel Palmer 1-2, Owen Williams 1-(-30). Seneca Valley, Wyatt Craver 22-112, Max Scanlan 4-38, Amari Henson 1-2, Graham Hancox 1-(-13).
Passing
Penn Hills, Dugger 6-11-38-0. Seneca Valley, Hancox 13-25-138-1.
Receiving
Penn Hills, Strader 1-16, Cam Thomas 2-13, Key 1-7, Palmer 1-2, Santana Levy-Jordan 1-2. Seneca Valley, Luke Lawson 8-82, Aiden Lyczek 2-29, Chris D'Appolonia 2-27, Amari Henson 1-1.
Photos by Butler Eagle photographers are available for purchase at photos.butlereagle.com.