Butler County providing talent, leaders to GCC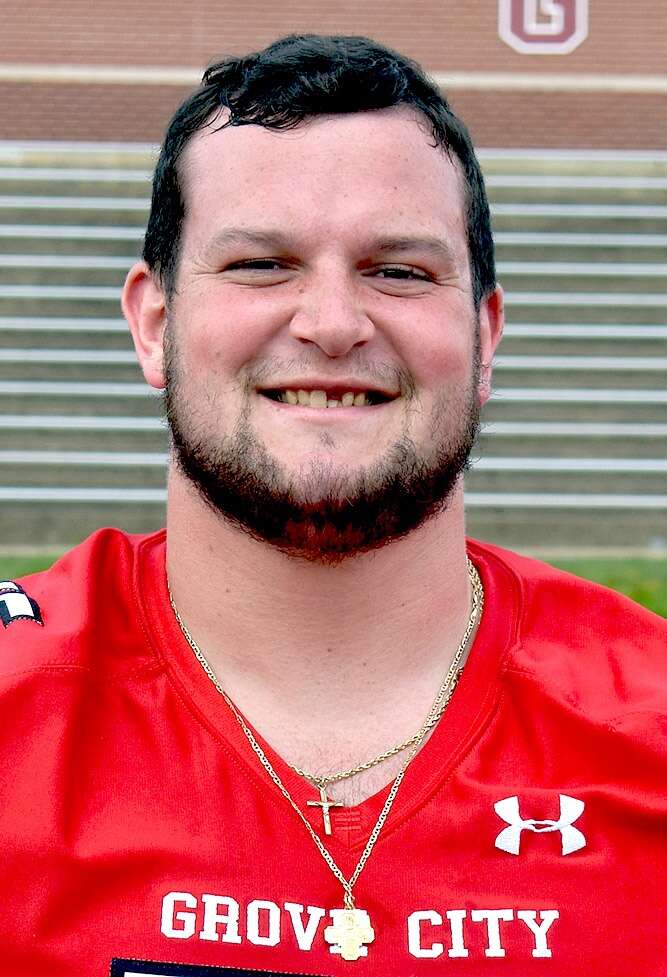 Local Flavor
GROVE CITY — In its attempt to fill the large void left by the graduation of Josh Ehst, the program's all-time leading passer, Grove City College will be counting heavily on junior wide receiver Scott Fraser to help keep the air game a major threat in 2022.
A Knoch High School product, Fraser caught 62 passes last year worth 813 yards and four touchdowns. He should prove a reliable option for sophomore quarterback Logan Pfeuffer, who moves into a starting role as the Wolverines prepare to again compete in the Presidents' Athletic Conference.
Fraser could see a lot more attention this year from opposing secondaries after the Wolverines also lost Cody Gustafson, GCC's all-time leading receiver with 341 receptions for 5,328 yards.
"Scott doesn't need to do anything special, just stay on the same track," said GCC head coach Andrew DiDonato. "Cody was often double-covered, but Scott is a No. 1-type receiver in our conference."
Fraser (6-foot-4, 200 pounds) learned a lot from Gustafson, who gave current and future Wolverine receivers something to shoot for.
"I want to be able to do what he did," said Fraser. "Last year, I took the plays that were given to me and was happy with my season.
"Logan's arm strength is crazy. Things were a bit tough at the start of camp, but we're figuring things out."
Also figuring prominently into GCC's 8-3 record in 2021 was defensive lineman James Parenti. With the 285-pound nose tackle clogging up the middle, the Wolverines sported the sixth-best rushing defense in the country last year.
But Parenti, a Moniteau graduate, believes the defense can improve. He thought of the team's three losses from last season — against Westminster, Washington & Jefferson and Case Western.
"We watched the film and in all of those games, if just a couple of plays had gone differently, we would have won," he said. "We were close to winning the PAC title, but it shows that you can't look to execute most of the time or even nine times out of 10. You need to do your job on every single snap."
That's something DiDonato has become accustomed to from Parenti, who started the last two seasons while earning Honorable Mention recognition in the conference.
"He's the picture of what you have to do to get the job done," the coach said. "He's a leader, not just on the defensive line, but for the whole team."
Junior offensive lineman Anthony Scardina will start the season in a reserve roll. He played right tackle at Butler High, but is able to play guard as well. He saw action in one game last season, but has prepared to contribute more.
"I put in a lot of work in the weight room — squats, bench, sled pushing," Scardina said. "We've got a great offensive line and I wanted to improve."
The Wolverines open the season at home Sept. 3 against Juniata.
More in College