Gardening adds color, calm to urban area homes
City Life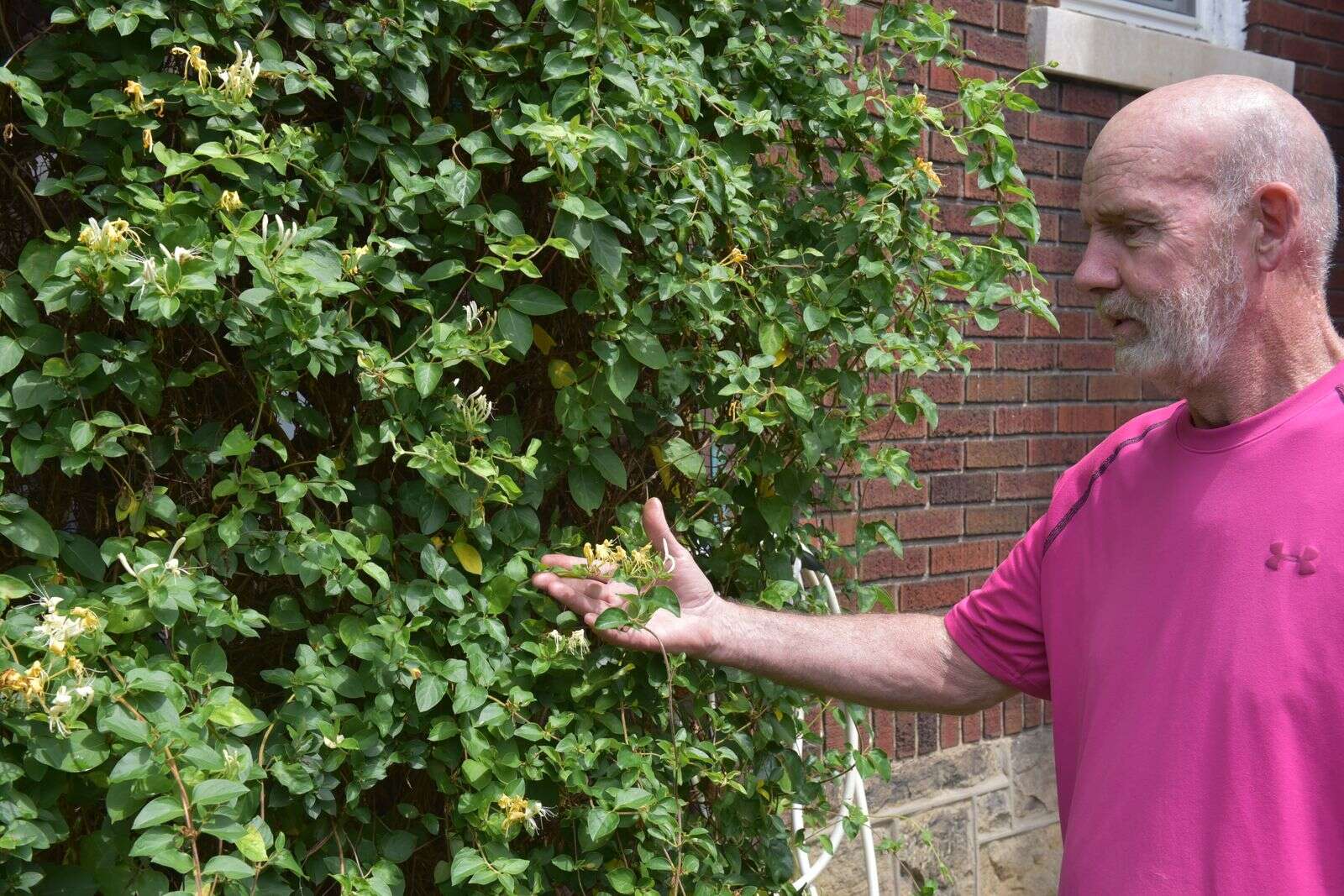 Andrea Altieri had to drastically cut down the "butterfly fern" that had been growing outside her house on West Brady Street for years before she moved in to be able to see out her front window.
While the fern-like plant has been less crowded since being landscaped, Altieri has added even more plants in the two years she has lived in the house, plants which require a relatively low amount of maintenance.
Altieri, like several other residents of Butler, has adapted to container gardening and keeps several potted plants alongside the in-ground plants to make her urban home a little more agrarian.
"A lot of what we've done is tried to make it a natural habitat," Altieri said. "When you find the right (plants), you don't have to do much."
With limited time or space, "container gardening is an attractive alternative to growing plants in the ground," according to the Penn State Extension Master Gardeners. A 2018 article from the Master Gardeners talks about the advantages of container gardening, where plants can be placed in small outdoor areas and be planted in pots, baskets, boxes or even barrels.
The ability to have many plants in a small space is a benefit for Cheryl Eldridge, who changes her outdoor plant setup every spring.
"In the side boxes, I plant something different every year," said Eldridge, who has lived on West Brady Street for nearly 30 years. "I just love flowers so much, the allergies are worth it."
Combo gardens
Steffanie Gonzalez has lived on West Brady Street for about 10 years, and this year she bought potted plants for the first time to spruce up the look of her outdoor facade.
On her front porch are lavender plants, raspberry sherbet, citronella and aloe, among others. It took some research to care for them properly, Gonzalez said, but the plants make going outside a lot more pleasant, especially in the smell department.
"It's nice to have a little bit of color," Gonzalez said. "I'll leave them out until it gets cold."
The containers growing the plants at Gonzalez's residence are all pots, mostly because that's what she bought them in.
Eldridge, on the other hand, said she typically adds seeds to the containers because she likes the surprise of seeing what grows.
"I exchange seeds with my two daughters and see what we get," she said. "To see something you've grown yourself is just so nice."
Eldridge, Gonzalez and Altieri have plants growing in the ground in addition to their container gardens. Altieri, who grew up on farmland in upstate New York, said she is impressed by how well her ground-based plants have done since starting them.
"The soil in Butler is amazing," Altieri said. "It's very moist soil which helps a lot with not having to worry about watering too much."
Greg Mason has lived on Broad Street for more than 30 years, and throughout that time has maintained numerous plants in his front and back yards.
He said potted plants, which he buys from stores, help beautify the exterior of his home, while the bigger, in-ground plants are for pleasure, and privacy.
"I'm retired so I can grow a lot of plants and take care of them," Mason said. "For things like the hostas, I don't do anything but cut them down, and they grow back bigger every year."
Eldridge said part of the fun of home gardening is trying new methods to grow different types of plants. Her front yard is filled with color, from potted snapdragons to black-eyed Susans blossoming from behind her fence.
"I buy pots that have soil mixes and use Miracle-Gro to help," Eldridge said. "You just use every square inch to see what'll take."
Agricultural aesthetic
According to the Master Gardeners, it is possible to grow most annual vegetables in containers, in addition to flowers and herbs.
Altieri said she is getting ready to grow produce, not only for the look but also for the health benefits.
"We plan on putting in a whole garden with vegetables and fruit," Altieri said. "In the changing times, farm-to-table is so important right now."
Gonzalez has a number of herbs on her front porch. They have been growing since the spring and soon will be ready to eat, aside from the sherbet, which may not flower until next spring. To water them all, she just takes a watering can outside and goes down the line, which is another benefit to container gardening.
"Just having them in pots is just easier," Gonzalez said. "The little ones you take inside."
Gonzalez's citronella plant also acts as an insect repellent, which she said seems to be working so far because her herbs have not been struck by bugs.
Altieri, on the other hand, is hoping to create a more naturalistic area in her yard and already watches butterflies and bumblebees frequent her agricultural smorgasbord. With this in mind, she has to be careful of what she buys, but also has the freedom to go for interesting looks.
"You have to be a lot more organized; you have to find plants with a natural look," Altieri said. "I don't know all the names, but I know something I like when I see it."
Mason said his proudest gardening achievement is the honeysuckle plants that he has growing up his house's wall in his backyard. This is not only because of how tall the blooming flower plant has grown, but also because of how they started out.
"I just take a walk in the woods and pick up some buds and grow them up," he said. "It's just divine here in April and May."
Eldridge said she is going for "happy colors" for her outdoor display, and the garden may take a little more work because of this, but it's worth it when the flowers come into bloom.
"You never know what's going to take, but that's the fun of it," Eldridge said.
Budding benefits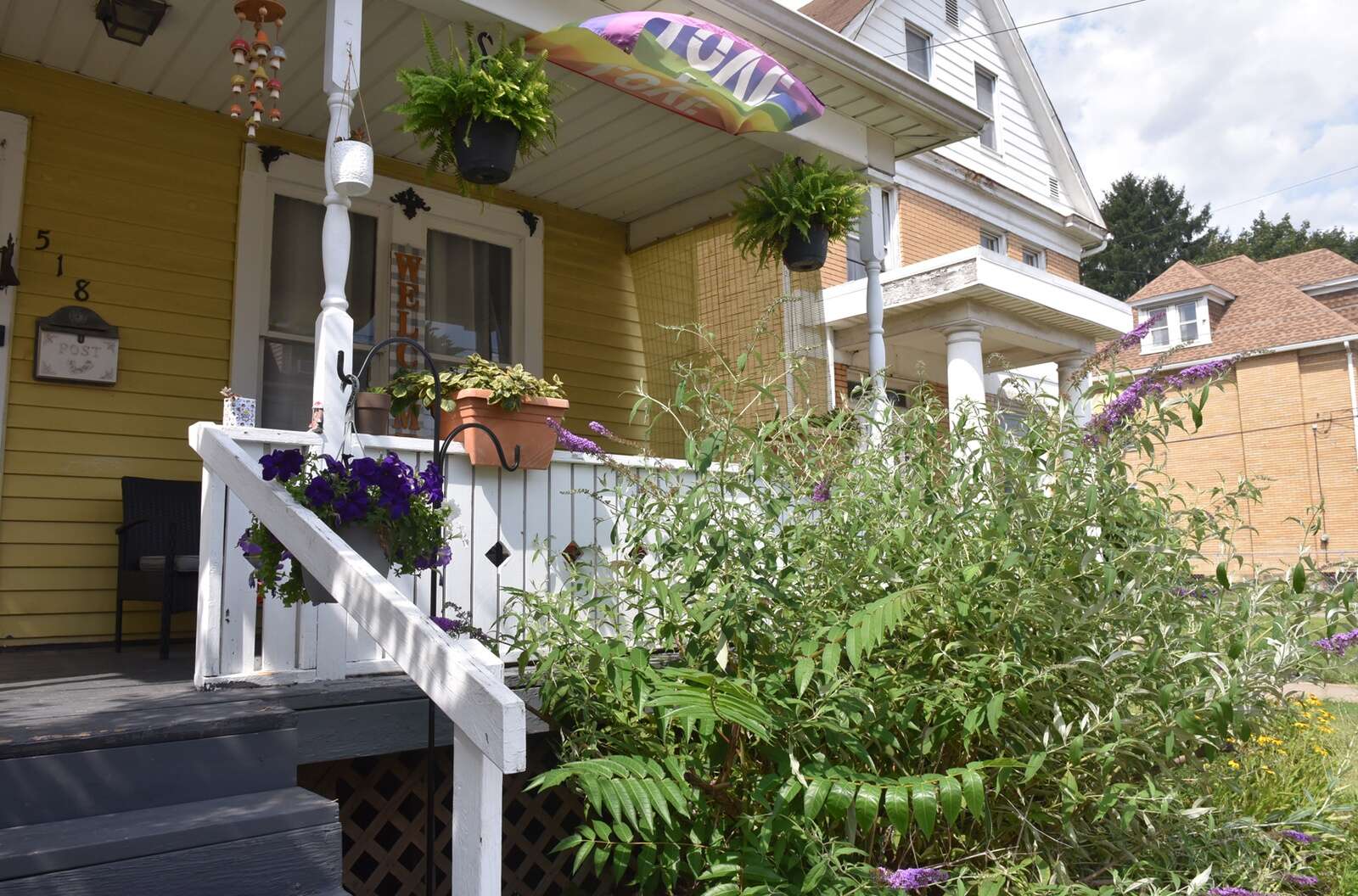 While caring for their gardens can be time-consuming and even disappointing when the plants don't work out, the plant maintenance is part of the fun. Altieri said even touching the potted plants gives her a pleasant feeling.
"It feels very calming," Altieri said.
This may be Gonzalez's first summer as a gardener, but she said she doesn't think it will be her last. She and her father have been growing even more vegetables in their backyard, the seed of gardening having grown within them.
"I think it's addicting," Gonzalez said, "because once you buy one, you just want more."
Eldridge gets compliments on her garden from neighbors and passersby, and to her, seeing other people get enjoyment out of her plants is even better than the compliments themselves.
She said she has seen a walker touch her black-eyed Susans as he goes by, seeming to enjoy just the feeling of the flowers.
"He just runs his hands through the plants as he walks by all the time," Eldridge said. "It just gives you a sense of well-being."