Legislators ask Biden to include Butler native Fogel in prison release negotiations with Russia
This story is shared with you as a digital media exclusive. Please consider supporting our local, independent newsroom by subscribing at butlereagle.com.
Butler native Marc Fogel may not be as well known as women's basketball star Brittney Griner, but their stories about being arrested on drug charges and sentenced to prison in Russia are similar.
A bipartisan group of U.S. legislators from Pennsylvania is asking President Joe Biden to classify Fogel, a 60-year-old husband and father of two, as being wrongfully detained and include him in negotiations to release Griner and former Marine Paul Whelan from Russian detention.
The legislators cosigned a letter sent to U.S. Secretary of State Antony Blinken on Aug. 3 urging Biden to include Fogel in negotiations with Russia.
In addition to Sen. Pat Toomey, R-Pa, and U.S. Reps. Mike Kelly, R-16th, Glenn GT Thompson, R-15th, and Connor Lamb, D-17th, also signing the letter were Reps. Guy Reschenthaler, R-14th, Dwight Evans, D-3rd, Brendan Boyle, D-2nd, Mike Doyle, D-18th, Fred Keller, R-12th, Dan Meuser, R-9th, and Susan Wild, D-7th.
"We write regarding the State Department's announcement last week of a proposal to facilitate the release of two Americans currently detained in Russia: Women's National Basketball Association (WNBA) player Brittney Griner and former Marine Paul Whelan. We strongly urge the Biden Administration to include Pennsylvania resident Marc Fogel in any potential exchange.
"Mr. Fogel was detained on Aug. 14, 2021, and is serving an exorbitant, 14-year hard labor sentence for possession of medical marijuana used to treat his severe back injury, a charge very similar to that of Brittney Griner," the letter states.
Fogel's mother Malphine Fogel, of Butler, said Friday that she is glad that something is finally being done to try to secure her son's release, and she hopes all three U.S. citizens come home.
However, she and the rest of her family don't understand why the federal government hasn't classified her son as wrongfully detained like Griner and Whelan.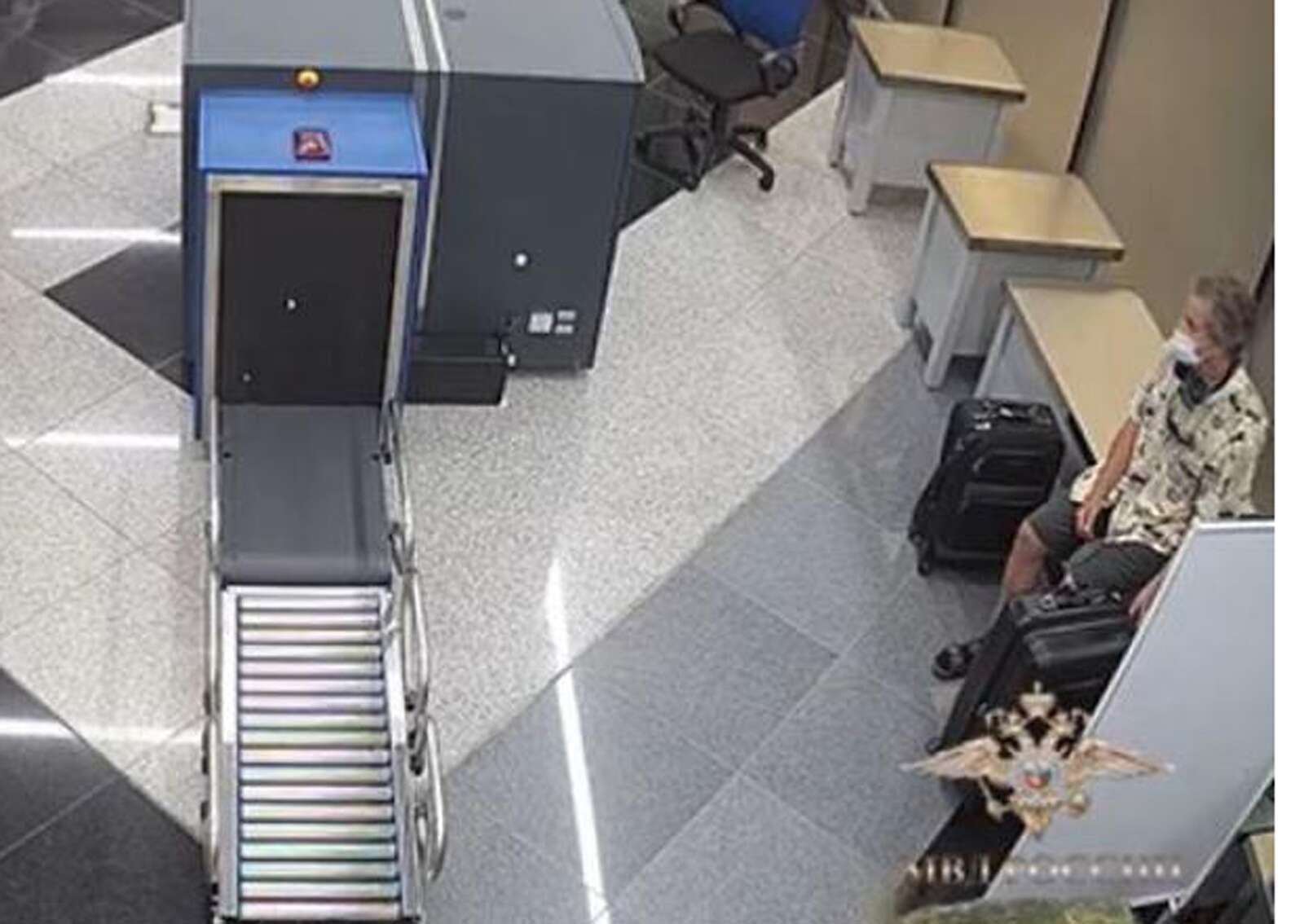 "Marc has been there for over a year, and they haven't identified him as such. We wonder why he isn't included in the same group as Whelan and Griner. We want him in the same group," Fogel said. "We don't know why he wasn't included."
A Butler native who lives in Oakmont, Allegheny County, Fogel taught history courses at schools attended by children of U.S. diplomats in Colombia, Venezuela, Oman, Malaysia, and, for the last 10 years, in Russia.
When he returned to Russia in August 2021 to continue teaching at an Anglo-American school in Moscow, Fogel was detained in the Sheremetyevo Airport with slightly more than half an ounce of medical marijuana, which was prescribed in the U.S.
Fogel was sentenced in June to 14 years of hard labor in a Russian prison, a sentence usually reserved for large-scale drug smugglers and murderers, according to his attorney. Given his already declining health, 14 years in a Russian prison colony will be "at best, a life sentence and, at worst, a death sentence" for Fogel, his attorney told Fox News for an article in July.
"Although he may not carry the notoriety of a celebrity WNBA athlete, we believe it is essential the Biden administration work to bring Mr. Fogel safely home to his family. Brittney Griner's wife received a call from President Joe Biden, but the family of Mr. Fogel has struggled to even receive a response from the state department.
"As members of Congress representing the Commonwealth of Pennsylvania, we strongly urge the state department to immediately classify Mr. Fogel as wrongfully detained and ensure he is included in any negotiations to bring home American prisoners in Russia," the letter states.