Sunnyview residents treated to motorcycles
Though no one at Sunnyview Nursing and Rehabilitation Center could remember quite how its bike night started about 10 years ago, some of the residents can remember the days when they mounted their old two-wheelers for a spin.
Doreen McSweeny, a rehabilitation patient at Sunnyview, admired the motorcycles brought to the facility by members of the Legion Riders Thursday evening. She said she was surprised at how much bigger they were than the ones she rode years ago.
"They were small versions of these Harleys," McSweeny said. "We're picking out a new one. I'll probably need a 'Tricycle.'"
Victoria Thompson, activities director at Sunnyview, said bike night was last hosted by the facility in 2019; it was canceled in 2020 and 2021 due to coronavirus concerns.
She said the event, which also includes a cookout and music, is always a hit with the residents.
"They love the music, they love the activity," Thompson said. "A lot of the bikers will talk to the residents; talk about bikes, just their lives."
Jim Miller, president of the Legion Riders Post 778, said about 15 members of the post attended bike night Thursday. Other bikers also came out, some members of other Legion Riders Posts.
Miller also said the organization's mission is to raise money for military veterans and perform escorts for personnel when they return from duty.
According to Miller, the senior citizens who meet the legion riders appreciate not only the bikers' attendance, but their organization's mission as well.
"The residents love it," Miller said. "They like the bikes, and they like to hear about us."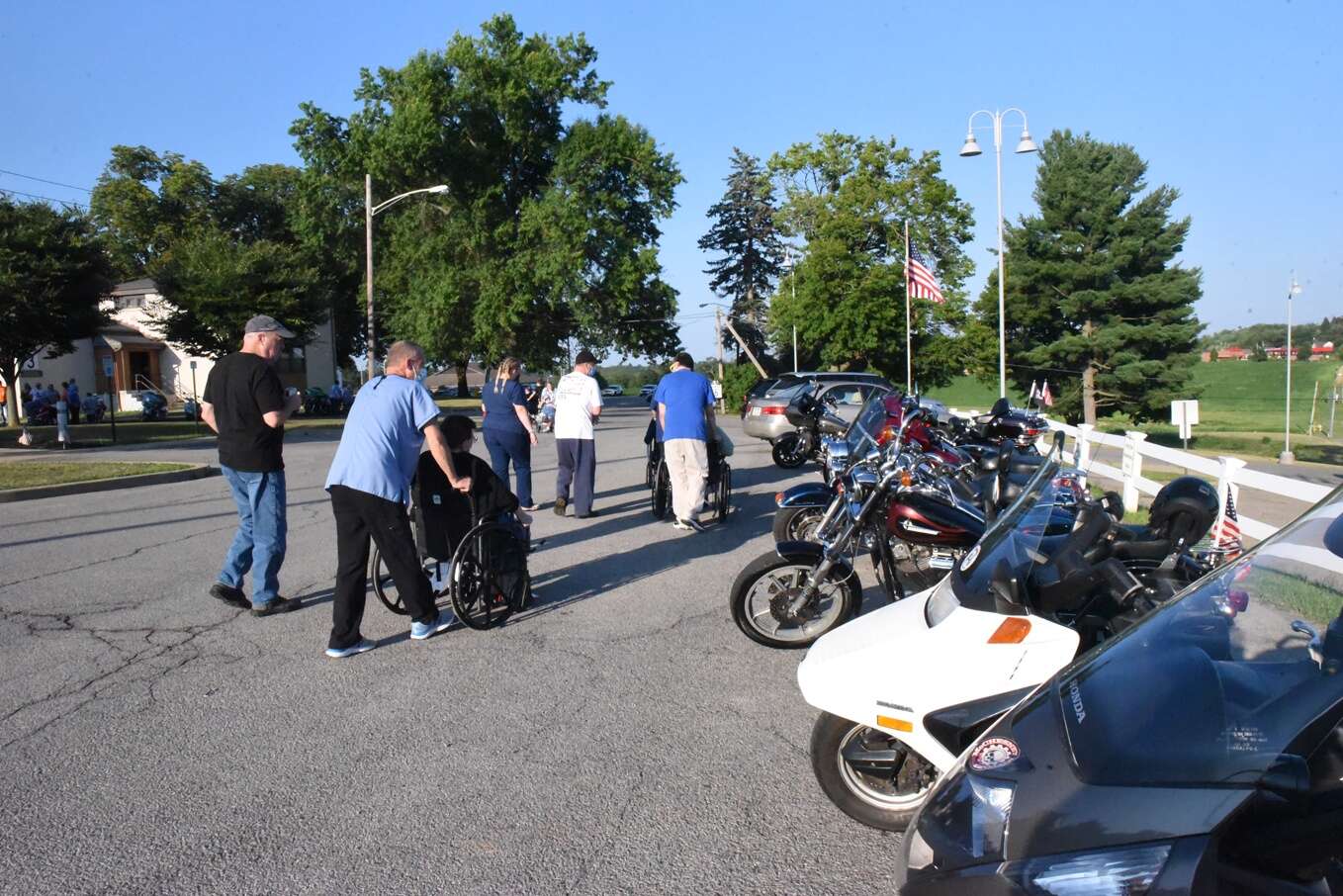 STORIES YOU MAY ALSO LIKE