Elks turkey giveaway sees 'overwhelming' response
About 100 turkeys and all the trimmings flew out the door of the Butler Elks Lodge on Saturday during the fourth annual turkey giveaway.
"This weekend, we could have given away 200 turkeys," said Gary Martin, exalted leader of the lodge. "We had an overwhelming response to it. We were all baffled."
The lodge had planned to take reservations throughout the week for the Saturday pickup, but ran out of available supplies on Wednesday.
Martin said there still were calls coming in on Saturday, and the total requests topped 200.
"I wish we had more to give," Martin said. "It just hurt us that we couldn't help more people. We love helping the community, that's what we do."
Martin said Sprankles in Saxonburg helped out, providing supplies at cost.
He said each box handed out was worth about $70.
"There's probably $30 worth of fixing with each turkey," he said
Martin said funding for the event comes from lodge fundraisers, including weekly bingo, and the Elks national foundation.
As Christmas comes along, the Elks will be proving about 90 gift cards worth $25 to Community Care Resources and the Salvation Army to hand out.
Martin said the total cost for the turkey giveaways and the gift cards was about $9,300.
Also coming up, the Elks will be hosting their 'adopt-a-vet' event. The lodge puts together welcome home kits for veterans that are homeless or are moving on and getting homes and are finally moving up to their own homes, Martin said.
"We're always collecting items for the vets," he said.
With more than 2,000 lodges and almost 1 million members across the country, the Elks are "one of the main contributors to the veterans aside from the VA," Martin said.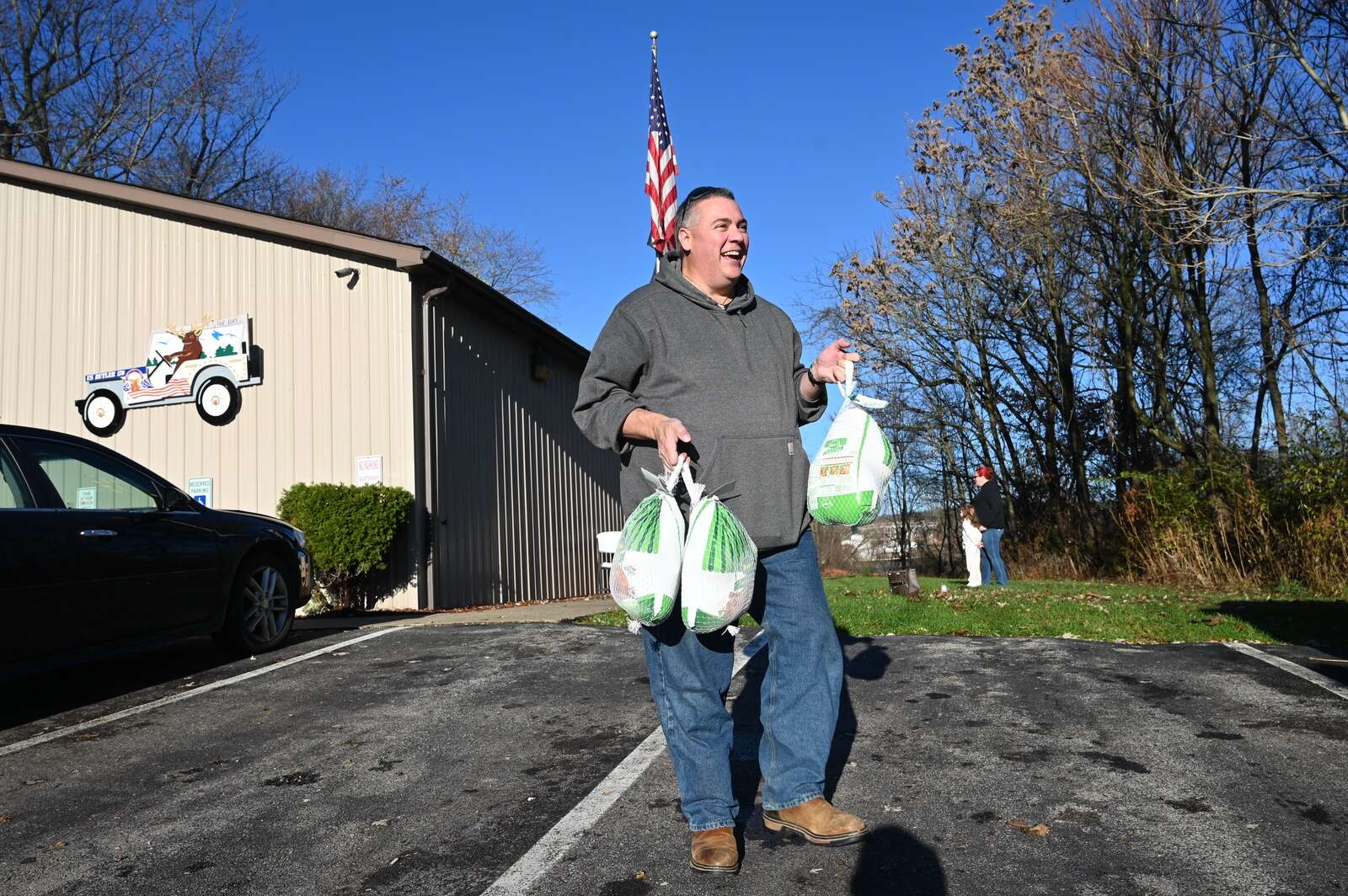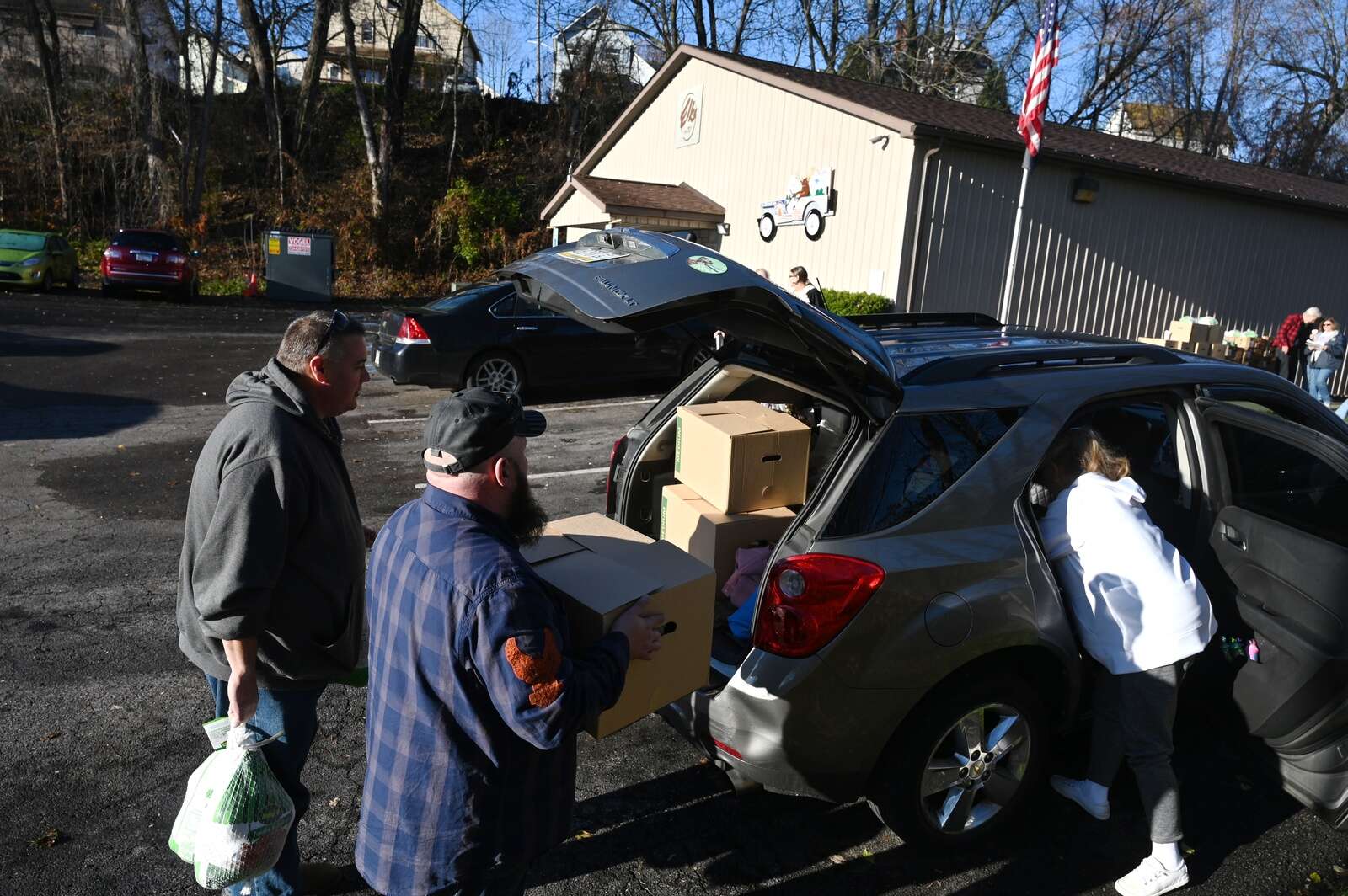 More in Local News