Stacy Martin mourned by family, friends as son faces difficult recovery
FAIRVIEW TWP — Extra seats were set up inside the Holy Trinity Lutheran Church to accommodate well over 100 people who came Saturday to mourn the death and celebrate the life of Stacy L. Martin.
Martin, who was 42 when she died Oct. 15 after a 10-year battle with breast cancer, was remembered as a selfless mother and wife, even as her son, Mason, is facing struggles in his recovery from the severe injuries he sustained in September while playing football for the Karns City Area Jr./Sr. High School Gremlins.
During Stacy's memorial service, her husband Denny Martin said many people have asked him how he has been doing.
He said he responds by saying, "I'm doing fine."
When they ask how that can be, he said his response is, "I learned from her."
Denny said he and other family members were with Stacy on one of her last days when she was in a lot of discomfort. He said he stayed by her side as the others went to get something to eat.
"She opened her eyes and told me to go eat," Denny said.
He said he and Stacy agreed not to have credit cards, and she was in charge of the family's finances for the last 20 years.
After Stacy died, Denny said he found a "stack" of credit cards from many stores in her belongings and then found records of sales of hunting gear and other purchases for their children.
"Every cent was spent on the kids, not a penny for herself," Denny said.
Their daughter McKenna Martin, a high school soccer player, said she was lucky to have Stacy as her mother, and she hopes to make her proud.
She said her mother "smiled her way through life" despite her battle with cancer, and her smile and spirit were contagious.
McKenna said her mother is now watching over Mason and "fighting alongside (him)."
Younger daughter Sydney said she misses her mother and always wanted to be like her.
Stacy graduated from Karns City high school in 1999 and went on to study at Butler County Community College to become a nurse. She worked at Allegheny Valley Hospital and Clarion Hospital before moving on to ACMH Hospital.
Mason, a senior at Karns City high school and quarterback of the Gremlins, collapsed in the third quarter of a Sept. 1 home game against Redbank Valley High School. He was airlifted to UPMC Presbyterian Hospital in Pittsburgh with what was diagnosed as a brain injury and collapsed lung.
He had cranial surgery in October, but developed meningitis earlier this month. He recovered, but has since developed another infection.
Schools and communities across the county and surrounding area have shown support for Mason and his family.
Prayer vigils and a variety of fundraisers have been held to support the Martin family. "Mason Strong" signs decorate front yards throughout the Karns City school district. Schools throughout the county adopted Karns City's purple and gold colors as a sign of respect and support.
The Knoch High School girls' volleyball team held a T-shirt fundraiser for Breast Cancer Awareness Month in October to raise money for Stacy.
The Martin family asked that memorials be made in Stacy's name to Karns City Athletic Training Program, 1446 Kittanning Pike, Karns City, PA 16041. Checks may be made payable to Karns City Area School District with "Athletic Training" in the memo line.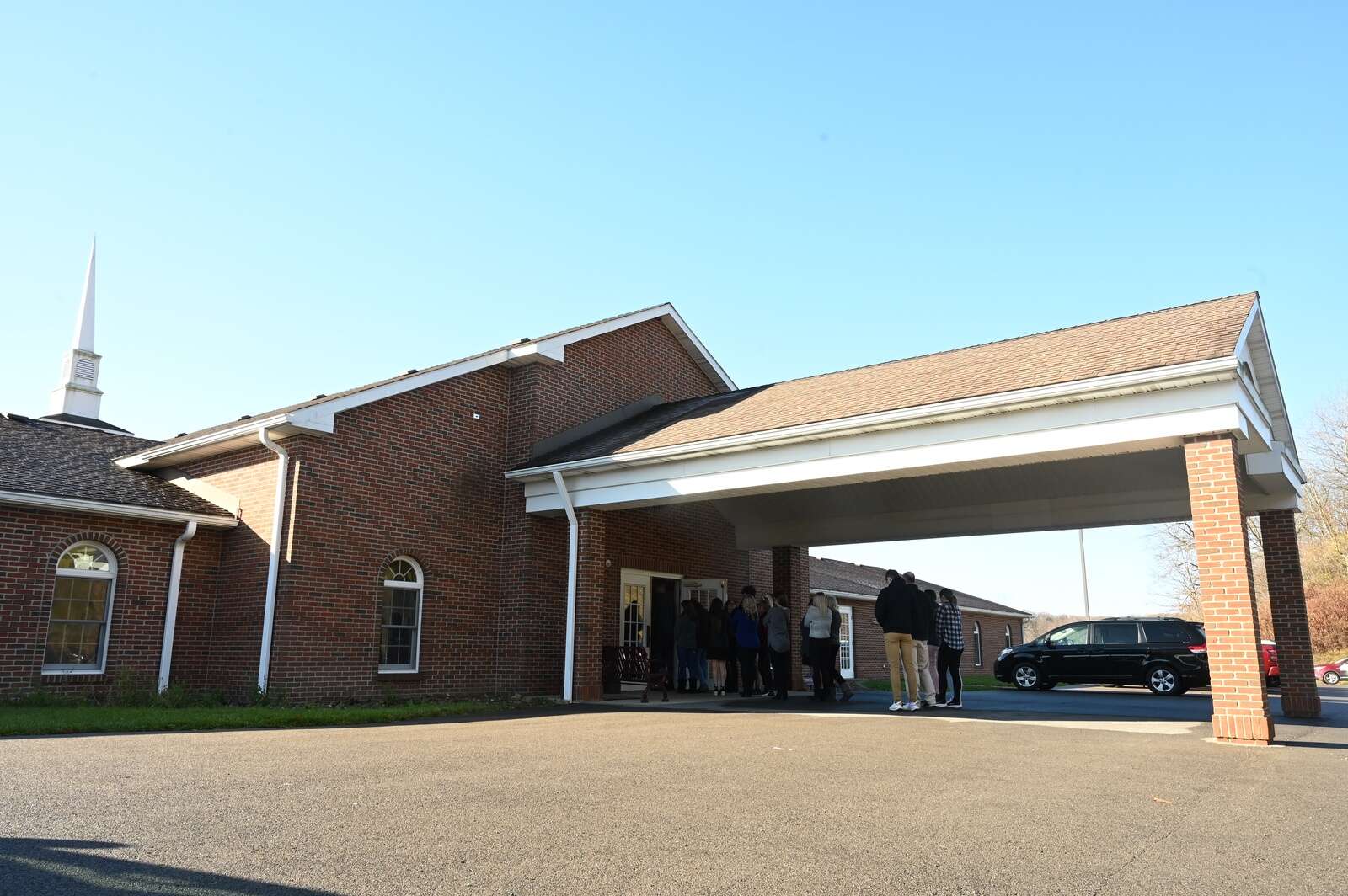 More in Local News