Slippery Rock University hosts Special Olympics Sectionals
SLIPPERY ROCK — Slippery Rock University welcomed more than 500 special athletes on Sunday morning, Sept. 24, for the Pennsylvania Special Olympics Western Fall Sectionals.
Athletes from counties across Western Pennsylvania, from as young as 8 to as old as 88, competed in six sports. The top competitors in each sport had the chance to advance to the Fall Festival at Philadelphia's Villanova University in November.
The Western Fall Sectionals brought in teams from the Pennsylvania Special Olympics' Three Rivers region — which includes Butler County — as well as the Northwest region. This accounts for 17 counties in Western Pennsylvania.
"For the Special Olympics, athletes can be as young as 8 years old and as old as 88," said Stephanie Taylor, Unified Champion Schools manager for the Three Rivers region. "We like to say '8 to 88', but really, as long as you're over 8 years old, you can compete."
After the opening ceremony at Morrow Field House, the games truly began, as athletes competed in six sports: bocce, long-distance running/walking, flag football, soccer, powerlifting, and volleyball.
Bocce which was contested inside the Morrow Field House, mainly featured teams of two players, each with intellectual disabilities. However, there was a section for "unified bocce", in which a player with intellectual disabilities is paired with a player without any.
Tim Spence, 51, is a longtime Pennsylvania Special Olympian who has even served as the Global Messenger for Butler County's Special Olympics program. On Sunday, he was part of Butler County's bocce team.
"I've been in the Special Olympics a long time ... since back in the early 70s," Spence said. "I first got into it because it seemed fun."
Slippery Rock University has hosted Special Olympics events for more than a quarter of a century. This year, than 250 volunteers helped out in whatever way they could — most of them students from the university itself, with others coming from elsewhere in the community.
Jack Butler, who served as coach of the Westmoreland County powerlifters, has been involved with the Special Olympics for about five years. Butler first got involved through both his passion for powerlifting and his work with the non-profit Achieva.
Butler says that some of the powerlifters he's coached have gone on to success in competitive events.
"I was asked by a leader in Westmoreland County to coach a few athletes about five years ago," Butler said. "I started coaching the athletes, and just can't put it down. It's just been a great experience, great collaboration, great people here at Slippery Rock, lots of competition, and just a great event altogether."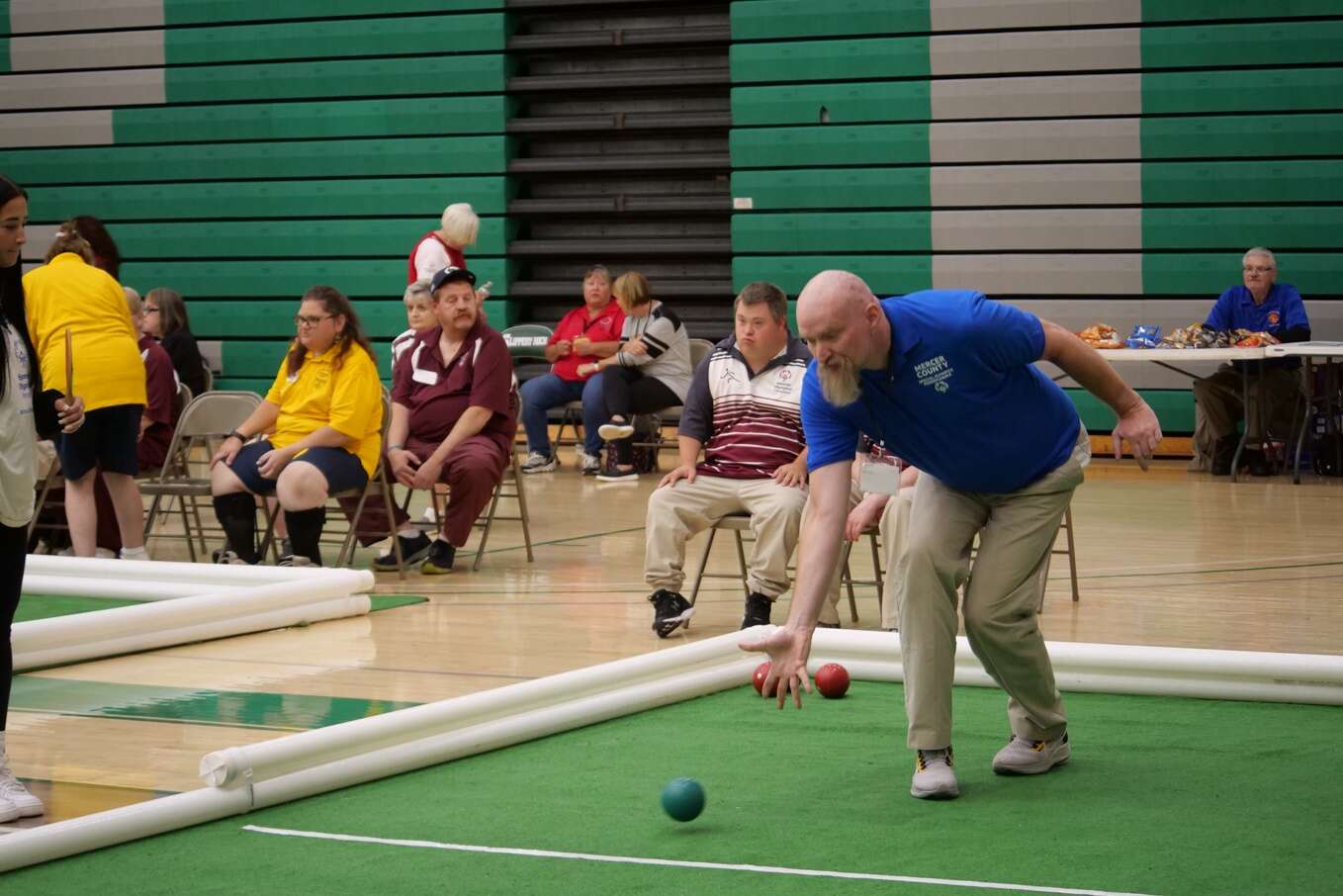 More in Community