Rotary Club of Zelienople releases doves for Peace Day
In a time when world peace seems more elusive than ever before, the Rotary Club of Zelienople celebrated the International Day of Peace on Thursday afternoon, Sept. 21, at Zelienople Community Park.
"Zelienople, as a community, has always been a peaceful community," said former Zelienople Rotary club president Kathy Corcoran. "But it's important to be able to make that statement, that we're a community of peace."
International Day of Peace was first established by the United Nations in 1981, in the waning days of the original Cold War. The Zelienople club began celebrating it in 2021 in honor of Tom and Marie Grant, beloved members of the Rotary club who devoted their lives to the pursuit of global peace.
"Tom and Marie Grant traveled internationally, and they went to several International Peace Day meetings and organizations," said Rich Gigliotti, president of the Zelienople club. "In their worldly travels, they made lots of friends."
In their last days, the Grants ordered a Peace Pole to be placed near a gazebo at the community park. Unfortunately, neither of them lived to see the pole put in place, as they both passed away 19 days apart in December 2020.
The company that manufactured the pole, May Peace Prevail On Earth International, refunded the costs when it learned of Tom and Marie's passing, effectively donating it to the park.
The peace pole features the words "May Peace Prevail On Earth" in four different languages: English, Japanese, German and Albanian. Each language was chosen for a reason.
"English, obviously, so we can all read it. German for the founders of this area," Gigliotti said. "Albanian for our sister Rotary club, which is in Kosovo, and Japanese because Tom and Marie lived in Japan for a period of time and loved the culture."
For this occasion, a section of the community park was sprinkled with special posters contributed by students from nearby Connoquenessing Valley Elementary School, as part of their Path of Peace project.
In the spirit of international peace, Eduardo Acosta, an Ecuadorean exchange student sponsored by the Zelienople club, was brought in as a guest speaker. Acosta mainly spoke about his home country, and in particular, his hometown of Ibarra.
"Close your eyes for one moment, and envision a lake in the middle of a field surrounded by trees, with very tall mountains in front of the lake. It's warm, but there is no humidity," Acosta said. "What you are imagining is Ibarra. It's my city, where I live."
Zelienople Rotary member Emily Budney, along with a group of children, read the book "We Are Together" by Britta Teckentrup, a children's book about friendship and teamwork. According to Budney, the book was recommended to her by CVE school counselor Christina Karmecy.
Finally, as the song "Peace Train" by Cat Stevens played over a boombox, Ken Haselrig from Dovecote Missions presided over the main event of the day, the release of the doves to signify peace on earth. Earlier that day, Haselrig performed a similar dove release at the Canterbury Place retirement home in Pittsburgh.
"We do dove releases for special occasions, weddings, funerals, occasions like this International Day of Peace," Haselrig said. "We do it for just about any occasion that you can celebrate."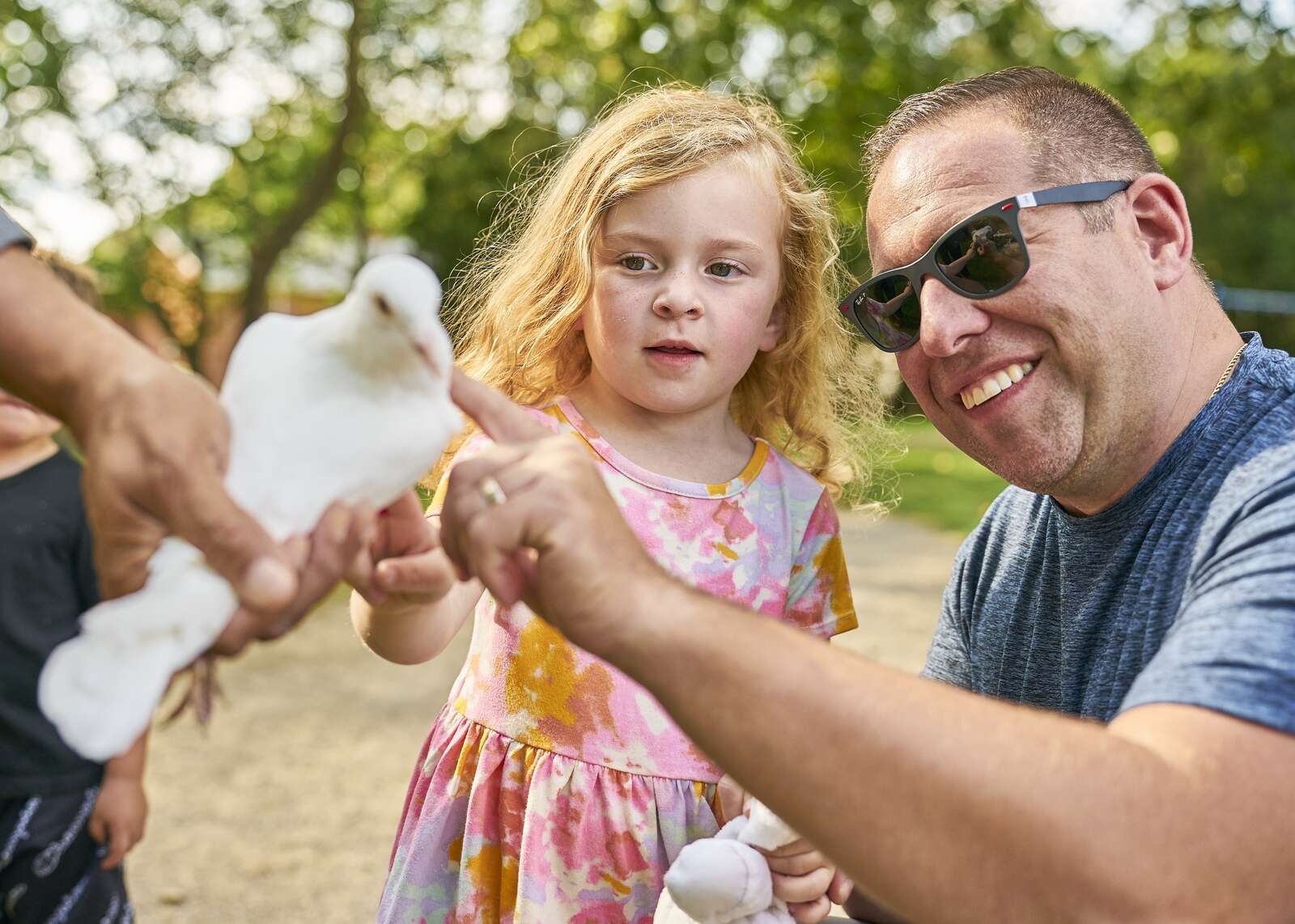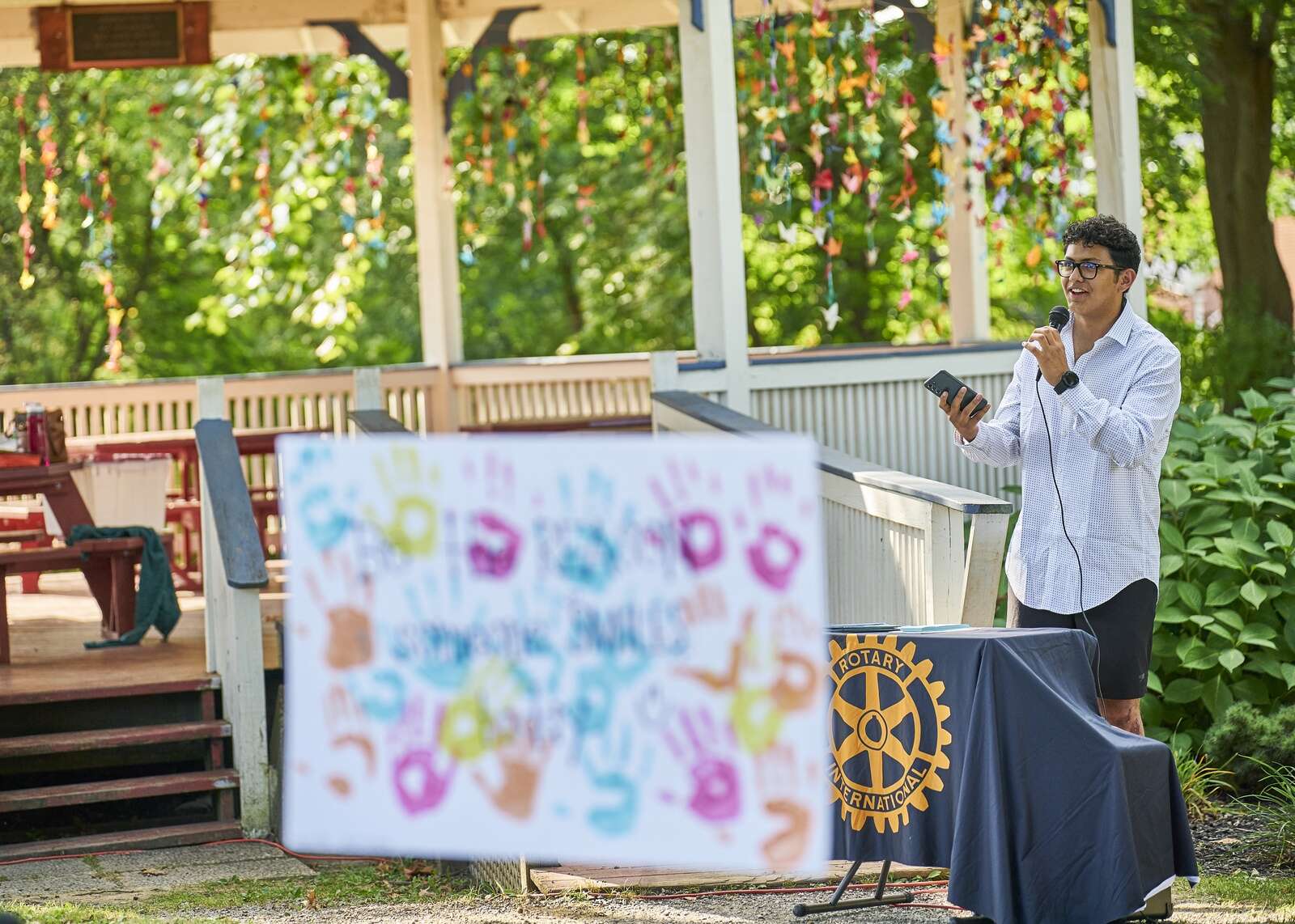 More in Local News