Slippery Rock's VillageFest celebrates 20th anniversary with Saturday event
As summer transitions to fall, Slippery Rock is keeping summer alive for a day with the annual VillageFest, which takes over Main Street on Saturday, Sept. 16.
Originally a one-day-only party, VillageFest expanded to a three-day extravaganza last year, with the festivities spread out all over Slippery Rock. However, this year, VillageFest will go back to being one day.
According to Craig Caldwell, who heads the planning for VillageFest, last year's extended event was a one-off due to a partnership with Slippery Rock University, which hosted some of the events.
"Last year was a special occasion because we partnered with the university," said Caldwell. "This year we're going back to our normal format."
The heart of VillageFest every year is the activity on Main Street, which will take place between a closed-off section of road between Ginger Hill Tavern and Camelot Restaurant.
More than 150 vendors are expected to line Main Street for this year's VillageFest, hawking all sorts of local food, drink and crafts.
But VillageFest is much more than just food and craft vendors. Another big part of VillageFest is the annual cornhole tournament, a double-elimination tournament which begins at noon, with registration going on until 11 a.m. It will cost $30 to enter the tournament.
In honor of the 20th anniversary of VillageFest, local classic rock group 16 Eyes will return to provide live music 19 years after they performed at the very first event. The group will be performing from 10 a.m. to noon Saturday, followed by local country music band Hay Day.
Another part of this year's VillageFest is the Kid's Zone, located in Gateway Park just off Main Street. The Kid's Zone will feature face painting, a hula hoop contest, a balloon artist, a magician and musical chairs for three different age groups.
Up until the day of the event, VillageFest is still actively seeking out volunteers to keep things humming when the big day comes around. People interested in contributing to VillageFest can sign up by going to the event's Facebook page.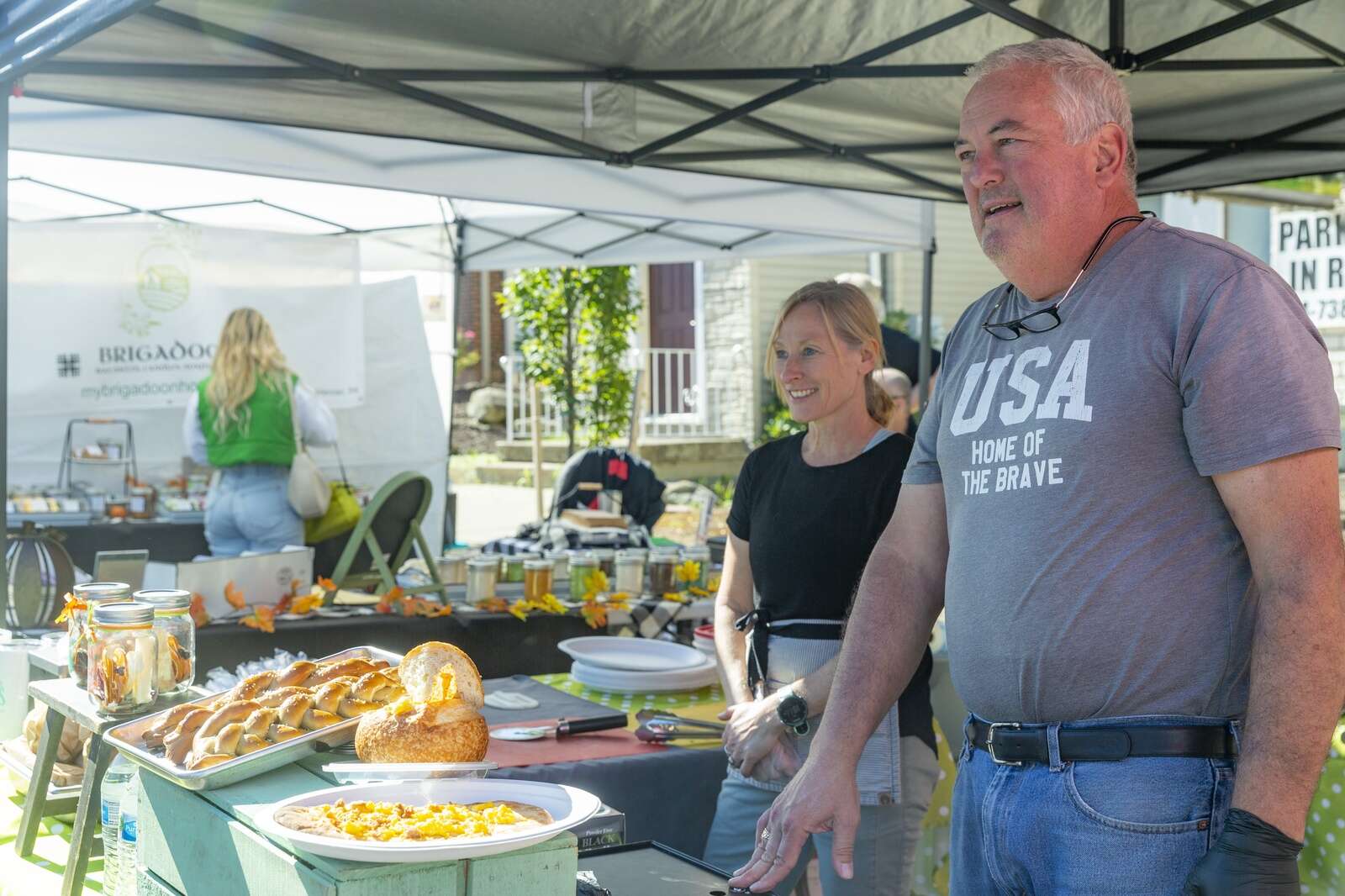 More in Special Sections