12-year-old raises $1,200 for Wounded Warrior Project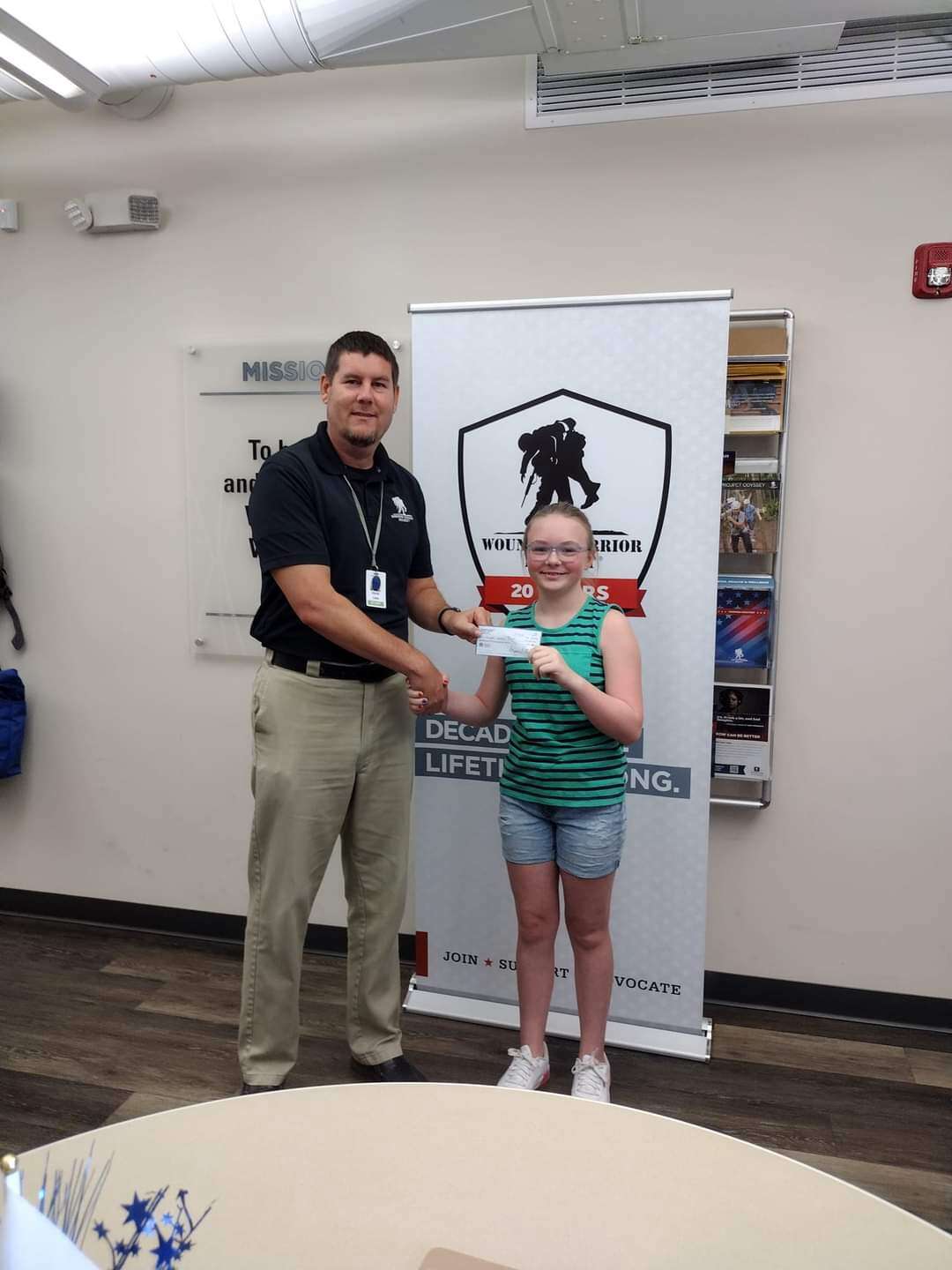 While most preteens spend their free time playing video games, 12-year-old McKenna Miller, of Renfrew, has spent much of her time during the last three years raising money for the Wounded Warrior Project.
McKenna, a student of the Pennsylvania Cyber Charter School, started saving money for the Wounded Warrior Project because she felt that America's veterans did not receive the financial and physical help they deserve.
"She didn't like how they sacrificed their lives, and she felt they don't get enough appreciation and help," said McKenna's mother, Natalie.
McKenna was inspired to raise money for the project after hearing stories of her great-grandfather, who served as an engineer and waist gunner aboard a B-17 bomber during World War II.
According to McKenna's father, Benjamin, her great-grandfather's plane was shot down, and he was taken prisoner. After the war, he became a schoolteacher.
"Then, she learned about Wounded Warriors, and she said, 'Why don't people want to help them? Why doesn't the government help them more?'" Miller said.
"It really convinced me, because I liked his stories," McKenna said. "Then I felt bad when they were hurt or disabled, that they didn't get much help."
Initially, McKenna's goal was to raise $1,000 to donate to the Wounded Warrior Project. While most of the money came from doing household chores, McKenna also scraped together whatever she could from other sources, including money received for birthdays and Christmas.
"She never spent any money on herself; she wanted to help," Miller said. "Some people offered to give her money, but she said she wanted to do it herself. It was important to her."
"I started probably with $50, and then I saved up to $1,200," McKenna said.
On July 14, the Miller family finally donated the $1,200 McKenna had saved for the past three years to the Wounded Warrior Project. In return, the organization sent her all sorts of goodies, including a T-shirt, a flag, a hat and a drinking cup.
"They said a lot of kids don't do that," Miller said. "She could have gone out and bought a bike or anything, and she said no. She wanted to help."
Although McKenna not only met, but exceeded her initial donation goal, both she and Miller say she is not finished yet and is willing to start her donation drive all over again.
"She's thinking about saving more money to help them, and she wants to get the word out," Miller said.
More in Community