Sharpsville bats take out Moniteau
Warrior softball season ends with 15-4 PIAA tourney loss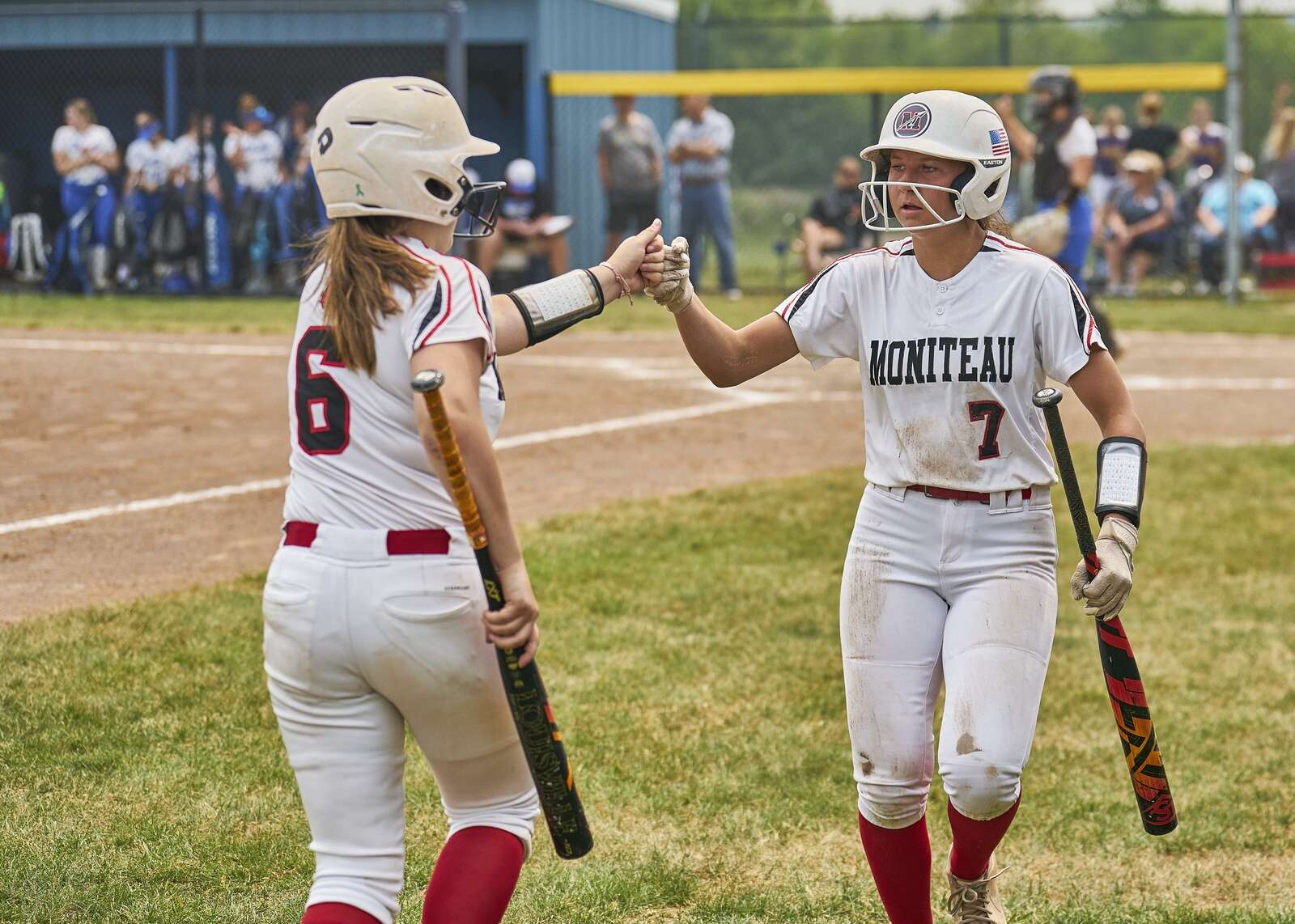 MEADVILLE — Sharpsville ended the game the way it started it.
Hitting the crap out of the ball.
The Blue Devils culminated a five-run first inning with a towering two-run homer to left and ended the contest with two-run homer to center in the sixth inning, defeating Moniteau, 15-4, in a first-round PIAA 2A softball tournament game. The game was played Monday at Allegheny College.
"Sharpsville has a very good team," Moniteau coach Bob Rottman said. "They hit the ball hard."
Sharpsville (19-4) banged out 13 hits on the day, including three home runs.
"We hit for an hour every day," Blue Devils coach Mark Piccirilli said. "We hit for an hour at our place this morning before coming up here."
Things started off well enough for the Warriors (14-11). With out in the top of the first, Emily Staab reached on an infield single and Emma Covert doubled to deep right. Autumn Stewart's sacrifice bunt plated one run. A second run scored when Addy Williams' infield pop fly was dropped.
"We had a few jitters before we started this game," Piccirilli said. "We pride ourselves on our defense in most cases. Our warm-up session was bad during pre-game and that carried right into the game."
Sharpsville's bats quickly righted that situation in the bottom of the inning.
Keeley Whitaker led off with a walk against Covert. Miah Applegarth doubled to left to score her. Lily Palko singled and Izzie Candiotti doubled to deep right, giving the Blue Devils the lead. Breanna Hanley, Sharpsville's pitcher, hammered a towering home run well over the fence in left for a 5-2 lead.
Rottman replaced Covert in the circle with Mariska Shunk, who pitched the rest of the game.
"Their hitters moved up in the box and took Emma's spin away," Rottman said. "They were driving the ball. We wanted to get Emma through their lineup at least once, then give them a different look. It didn't work out that way."
Hanley's second home run of the game — easily clearing the fence in center field — capped a three-run Sharpsville second inning. Whitaker's two-run homer to center capped a six-run sixth for the Blue Devils and ended the game via the mercy rule.
Moniteau stranded 11 runners on the day, including the bases loaded twice. Sharpsville never stranded more than one runner in an inning.
"That's what we talked about after the game," Rottman said. "We needed that extra hit in a couple of those innings to stay in it.
"Still, I thought we did a good job against their pitcher. She came into this game with a 1.4 earned run average and we hit her fairly well, drew a few walks. I liked the at-bats we had against her."
Hanley struck out seven and walked five. The Warriors had eight hits. Staab had a pair of singles and scored two runs, Covert doubled and singled, Shunk had two singles and two RBI.
"Nobody gave us a chance to get this far," Stewart said. "I knew we could because we play well together. This is a family-oriented team.
"We have a great team. Sharpsville has a great team. One of us had to go home today. That's all it us."
Hanley has six home runs on the season. The Blue Devils have a bevy of home runs as a team and average 10 runs per game.
"Everybody in our lineup is capable of hitting a home run," Piccirilli said. "Many of them have and the ones who haven't have barely missed, driving balls to the fence."
Sharpsville is the District 10 2A champion this season. Monday marked the program's first-ever state tournament win.
Brianna Rottman, Covert and Stewart were Moniteau's seniors this season.
"We came from behind to win a number of games this season," Coach Rottman said. "These girls never gave up at any time in any game. The heart on this team was huge."
Moniteau 200 101 — 4 8 1
Sharpsville 531 006 — 15 13 1
WP: Breanna Hanley 6IP (7so, 5bb). LP: Emma Covert 0IP (0so, 1bb).
Moniteau (14-11): Brianna Rottman 1B, Lily Staab 2-1B 2-R, Emma Covert 2B 1B, Autumn Stewart RBI, Mariska Shunk 2-1B 2-RBI, Addy Williams 1B.
Sharpsville (19-4): Keely Whitaker HR 2-RBI 3-R, Miah Applegarth 2B 1B 2-RBI, Lily Palko 2B 1B 3-R, Izzie Candiotti 2B 2-1B 3-RBI, 2-R, Breanna Hanley 2-HR 1B 3-RBI 3-R, Emma Brest 1B RBI, Bella Ritenour RBI, Avery McFeaters 2-R, Haley White 2B RBI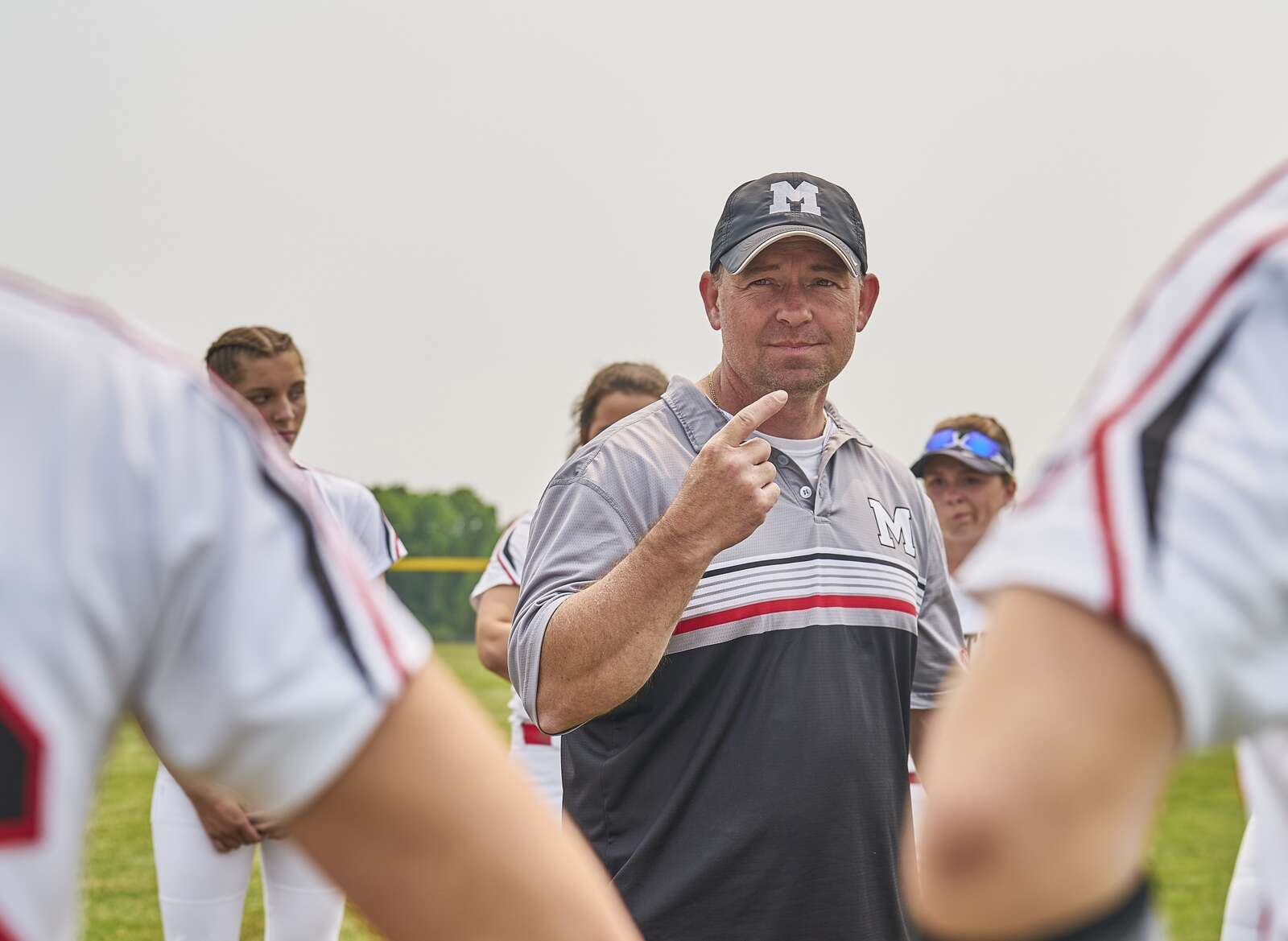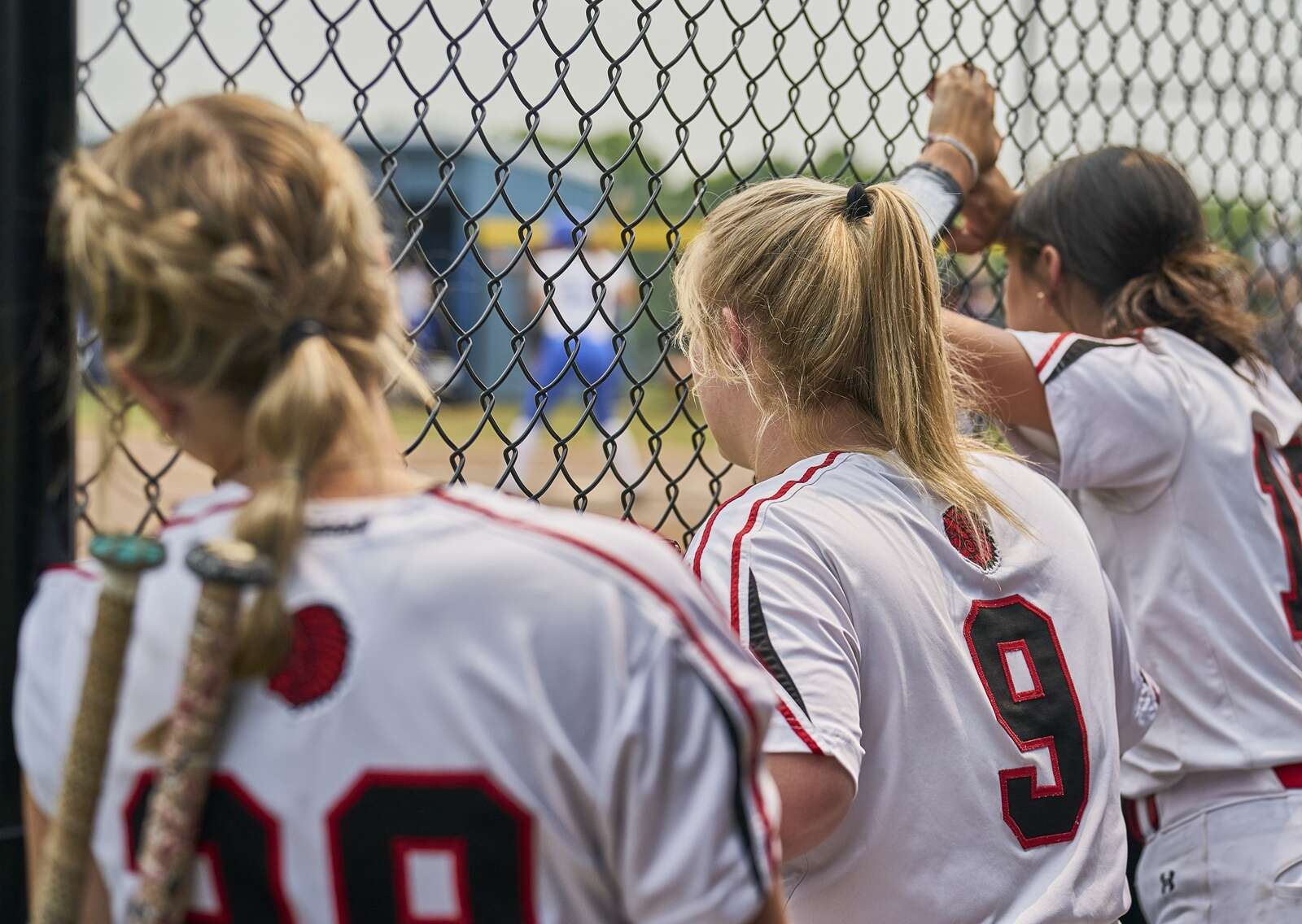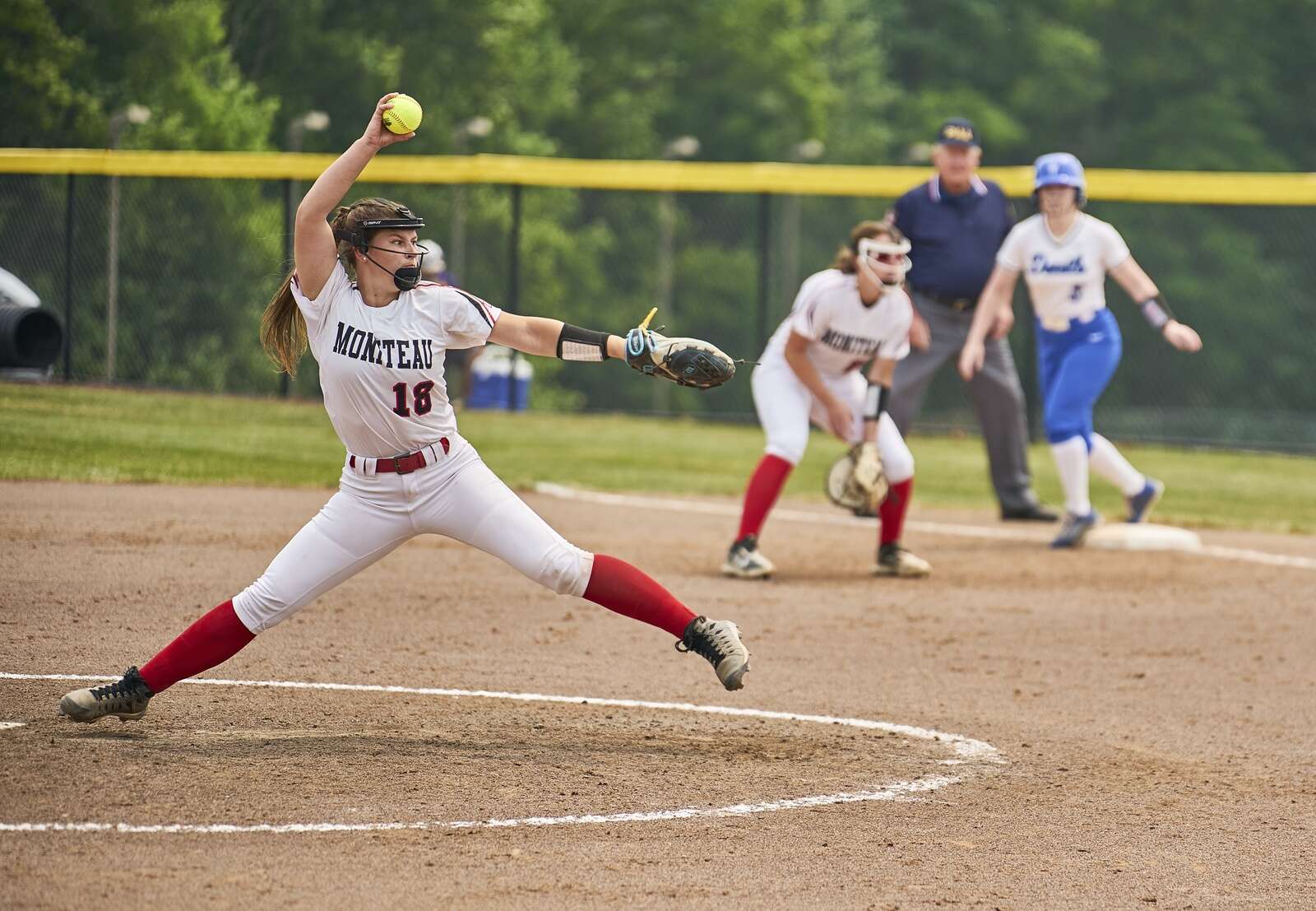 More in Sports