Cranberry YMCA hosts child care center open house
50 spaces fill an 'unbelievable need'
CRANBERRY TWP — The Rose E. Schneider Family YMCA unveiled its new Early Child Learning Center on Monday, June 5, much to the anticipation of local families.
"There's an unbelievable need in the area for child care, and that's why we went with this option," said executive director Carrie Ohorodnyk. "We had the space to use and decided this was the best way to do it to serve the needs of the community."
Resident Alyssa Truman said, while touring the facility, that for much of the last year her 1-year-old son Noah has been in the care of a family friend throughout the week.
"All of the daycare right now is about a six-months to a year waiting list at other places," she said, "so we're really happy the Y opened up."
Truman's son is one of 76 applicants on the waiting list, according to Ohorodnyk, and the center is prepared to serve 50 children.
"We opened up registration first to members of the YMCA — because that makes the most sense, to take care of our members first — and allowed them three days' precedence for registration, and then we opened it up to the public after that," Ohorodnyk said. "We filled up in four days."
With the center being under construction at the time of registration, Ohorodnyk said that Monday was a first-look for the families.
"We opened up registration without them even seeing the center, because we were under construction and renovation, but didn't want to wait until we were completely done to start that process," she said.
While the center's state licensing application has been approved, Ohorodnyk said they're currently waiting on an inspection from the site representative.
"And then our biggest need right now is staff," Ohorodnyk said. "We're not even halfway there on hiring yet, so we won't hold up opening the center, we'll just open partially if we have to at that point in time with the staff that we have."
She said she was optimistic the center open within the next month.
"We're hoping, the first or second week of July, to be able to open," Ohorodnyk said. "If not fully, partially."
'A big, big step'
The new facility will serve children 6 weeks to 5 years old, according to Ohorodnyk, and offer care from 7 a.m. to 6 p.m. Monday through Friday.
"We offer full-care only, meaning they have to pay for five days a week, we don't have a partial-care option," she said. "There are some that have a part-time option, but we do not just because we only serve 50 kids and we want to make the most of that."
Ohorodnyk also said the program would participate in the state's Keystone STARS guidelines for its childcare program.
"So they'll have a structured day and it's according to state regulations," she said.
Staff also will be offered child care benefits as well as training, according to Ohorodnyk.
"I mean, we prefer people with child care experience," she said, "but if you have a passion for working with children and do have some experience working with children, we love to train and promote within, and there are options to do that."
In addition to the secured child care center, Ohorodnyk said that children would have opportunities to utilize the YMCA's playground equipment and, eventually, the pool.
"It's a whole different environment being in a Y as opposed to another child care center," shes said. "There are a lot more opportunities."
Bill Tracy, chairman of the Rose E. Schneider Family YMCA's board of managers, said the location had been considering opening a day care for "many, many years."
"It's a big, big step," he said. "And the idea here was, we checked around many places on the day care situation — in Cranberry, in Zelienople, in Evans City —and there's not enough capacity right now."
Tracy said that many YMCAs, like the Butler location, run a day care. Almost a year ago, the Cranberry Township location chose to follow suit.
"We have a smaller day care upstairs, much smaller, and it's more based on people coming to work out or spend time here," Tracy said. "This is a real, full-blown one."
After finishing her tour, Truman said she hoped to be one of the registered families.
"I love it, it's super clean and obviously organized right now," she said. "It definitely meets my expectations — absolutely."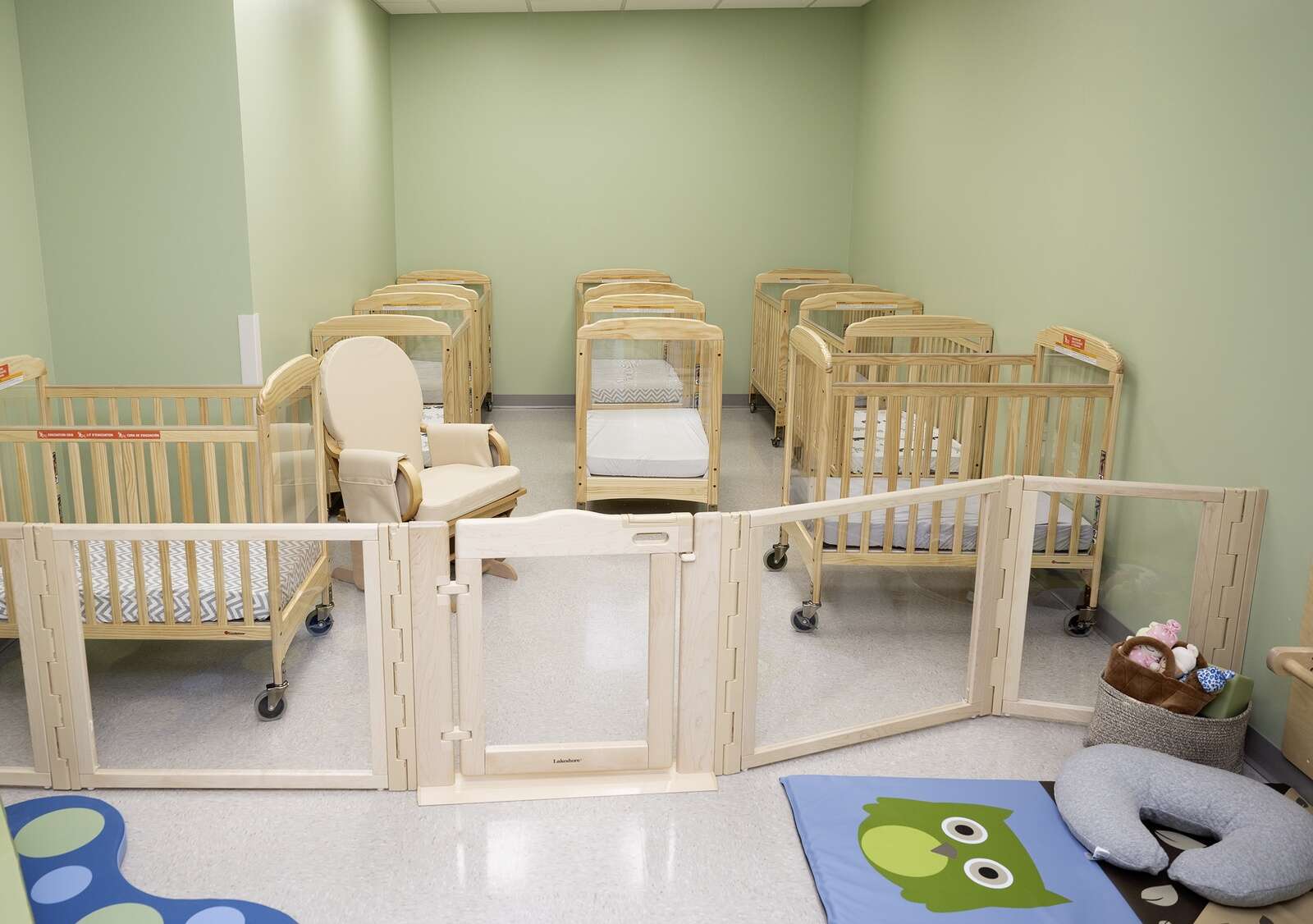 More in Local News