Knoch School District sends off its first graduating class
158 Knoch seniors off to new frontiers
JEFFERSON TWP — More than six decades worth of classes can call themselves graduates of South Butler County School District. On Friday evening, June 2, the first graduating class of the Knoch School District was sent off into its next phase of life.
The commencement ceremony for Knoch's Class of 2023 took place on Knoch High School's football field on new synthetic turf that was installed in the stadium last summer.
In front of a packed grandstand full of parents, relatives, teachers, administrators and well-wishers, students turned their tassels and accepted their diplomas.
One of those parents was Rocky Hoffmann, whose daughter, Ashley Walters, is headed to Juniata College in Huntingdon.
"It's going to be wonderful," Hoffmann said. "She's very excited, very nervous, but very happy."
Not only is the Class of 2023 the first to graduate under the Knoch School District name, but its also the last to experience high school life prior to the COVID-19 pandemic — even if only for a few months.
The commencement ceremony kicked off with a reflection by graduating student Megan Vasas, which focused largely on the unique four-year journey the class went through.
"Each and every one of us has transformed into totally new people. The person you were at the beginning of freshman year probably wouldn't recognize the person you are now," Megan said. "Over the course of the past four years, we started to figure out who we are, what we like, and what we want our lives to consist of.
"Memories were made and stories will be told about this stage of our lives. It may feel as if we didn't get a true high school experience, but these challenges shaped us for our future."
After the Knoch High School Choir delivered its rendition of the national anthem, fellow graduate Gasparo Porco delivered the welcome speech. Porco, who plans to attend Allegheny College and major in biology, shaped much of his speech around his experiences with Knoch's golf team.
"Our first somewhat normal year was our senior year, a stressful, yet rewarding year. That was our first glimpse of what high school should really look like," Gasparo said. "Even the golf team made the playoffs … which isn't a normality, as it's the first time it happened since 2010."
Following Gasparo were four student addresses, based around the themes of the past by Abigail Whalen, present by Jackson Pacek, future by Kiefer Kleist and change by Evan Chess.
Just prior to the moment when the Knoch Class of 2023 officially accepted their diplomas, class officers Jake Santora and Reilly Huff presented a giant check from the Class of 2023 to the kindergarten class at Knoch Primary School, who will grow up to become the class of 2035.
Kindergarten students Parker and Paisley Manzer were on hand to accept the honorary check.
"When we all walk out of here, let's do what makes us happy and live our lives to the fullest," said Kleist, who was the valedictorian. "But before then, let's all take in the greatness of this moment, because, to quote the lyrical genius Playboi Carti, 'Just to feel like this, it took a long time.'"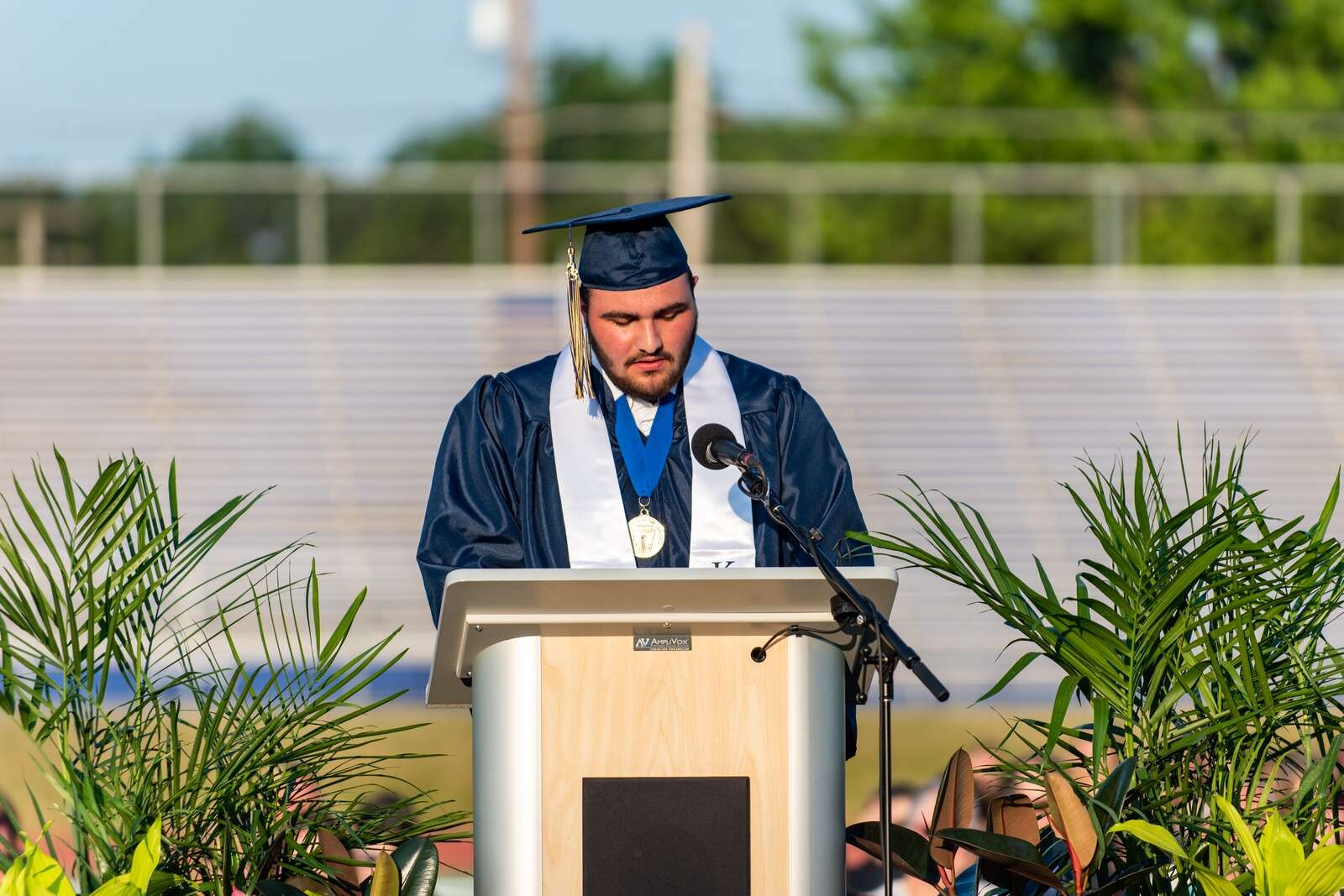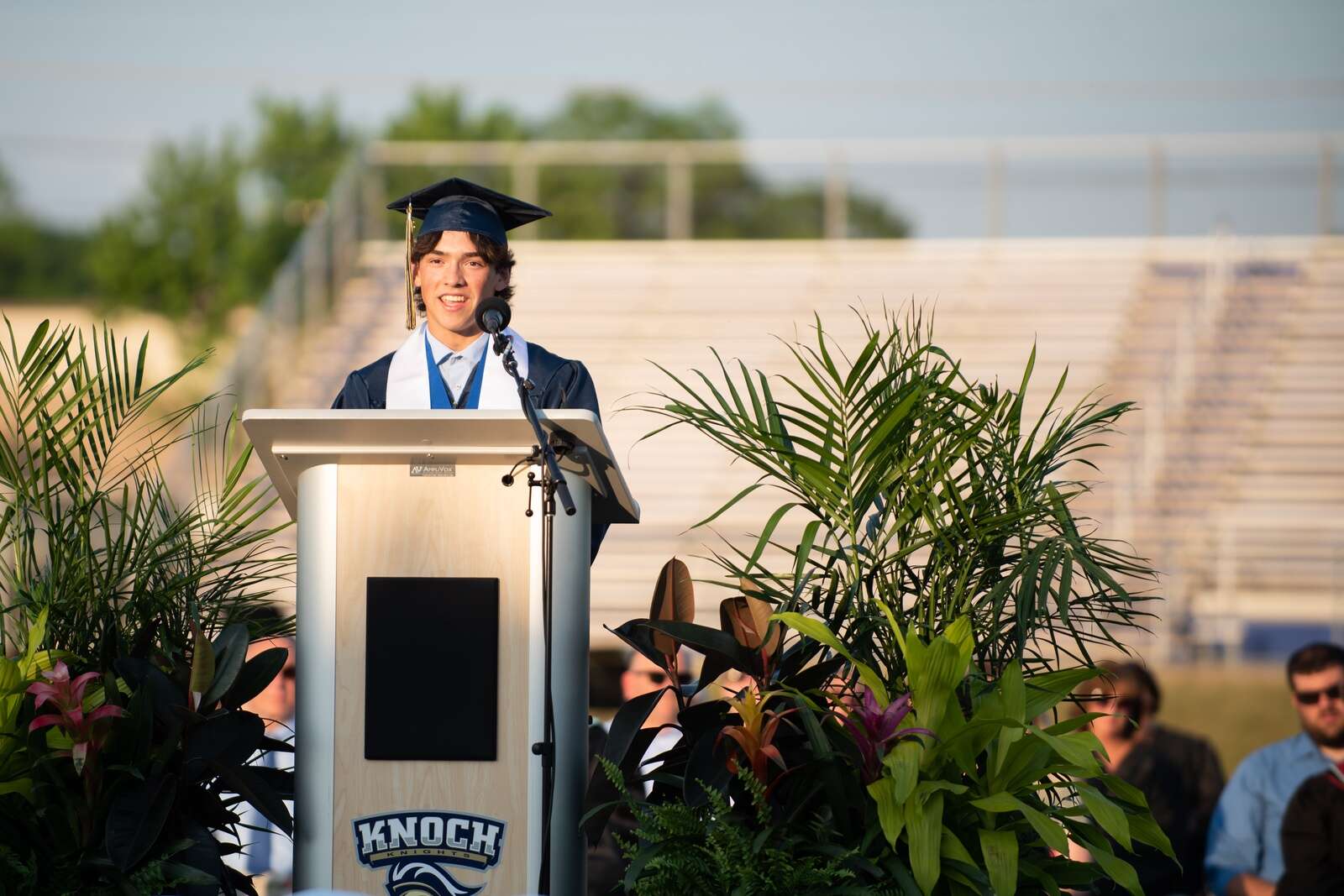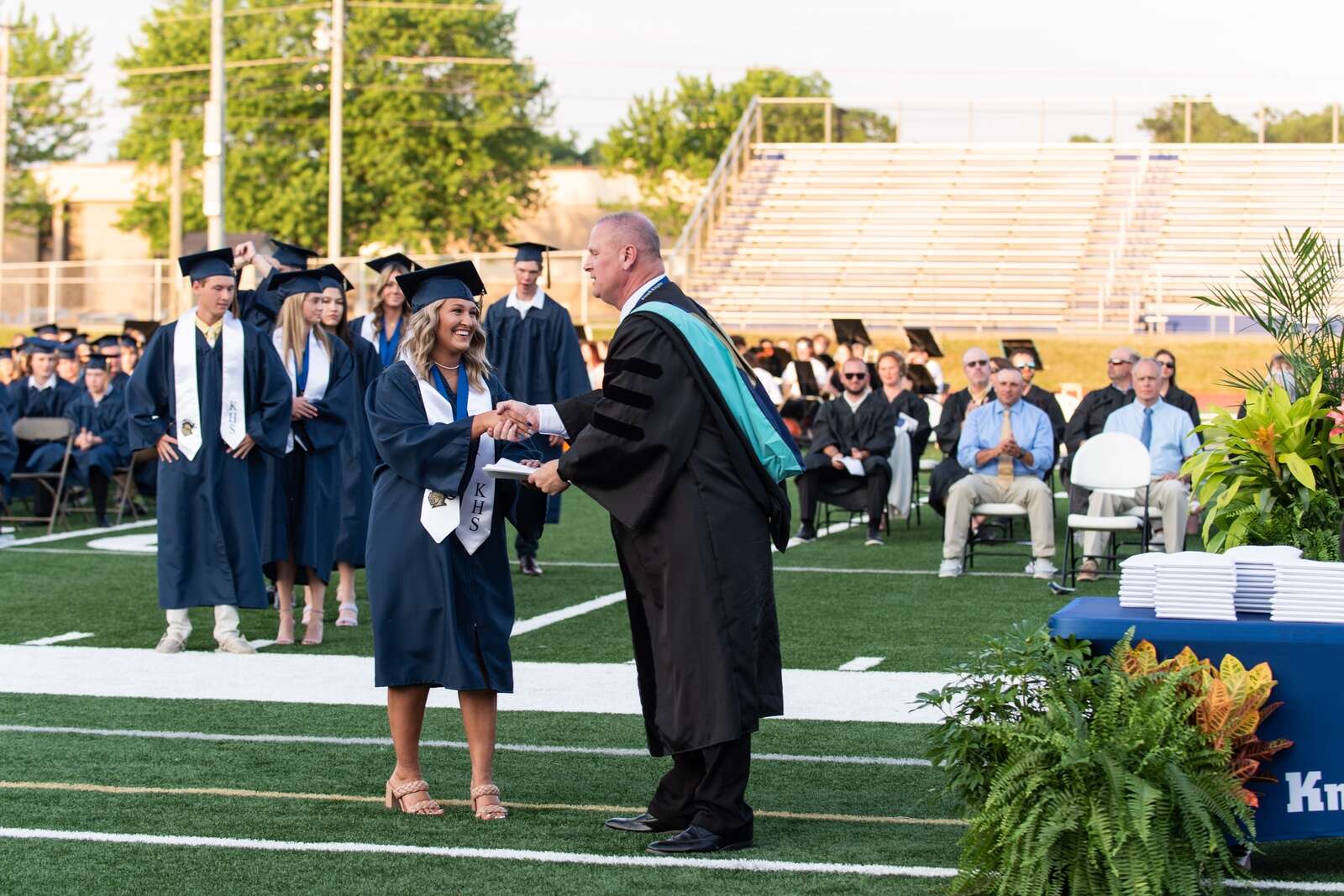 More in Education