Blue skies for Seneca Valley commencement
591 Raider seniors graduate at NexTier Stadium
JACKSON TWP — Unlike last year's commencement, when the graduation ceremony was dominated by wet weather, the skies were clear and blue for 591 graduating seniors of Seneca Valley High School on Thursday, June 1.
Just over a thousand parents and relatives packed every seat of NexTier Stadium on Seneca Valley's campus, with some guests watching from the sidelines of the Raiders' state-of-the-art football and track facility.
One of those guests was Dana Brier, uncle of graduate Allison Testa. Allison will be headed to nearby Duquesne University.
"I'm really proud of her. It's been a lot of years, and she's worked really hard," Brier said. "I'm super-excited for her moving on to her next chapter in life."
As the hundreds of students made the long procession to the NexTier Stadium field for the final chapter in their high school lives, they reflected on four turbulent years of school that spanned the COVID-19 pandemic.
"It just feels weird to be graduating from high school," Evan Tomasic said. "It just doesn't feel like it should be happening right now."
Tracy Vitale, district superintendent, led off the commencement ceremony by handing the seniors a bit of advice straight from the children's picture book "What Do You Do With A Problem?"
"Every problem has an opportunity for something good. You just have to look for it," Vitale said. "It doesn't feel like every problem will come out in a good way when you're in that problem. But I strongly encourage you to face your problems head-on."
The graduating students received their diplomas in groups of six rows, with each group coming forward to receive their diplomas after a speech from one of the four students of honor.
The first student to speak was Virginia Fronk, goalkeeper for the Raiders' soccer team. Virginia spent her senior year battling Hodgkin's lymphoma and was recently declared cancer-free. She is headed to George Mason University to study environmental science.
"The biggest take-away for you is, seize your opportunities and enjoy life," Virginia said.
Next to speak was salutatorian Nguyen S. Nguyen, who is headed to the University of Pittsburgh to study computer science. Like Virginia, Nguyen's message for the Class of 2023 was to seize the moment.
"Of course it's very important to have a desire to strive for greatness," Nguyen said. "The inherent problem with this hunger is that while you're busy thinking about what you can or what you can't accomplish in the future, you don't get to appreciate the enjoyment that comes from what you already have in front of you."
Computer science major and swimmer Haihan Xu told the audience a heartbreaking story from his time on the Seneca Valley's swimming team, when the Raiders narrowly missed out on their goal of winning the 2021 state championship.
"I will never forget the sense of emptiness in the team in the days and weeks that followed," Haihan said. "We focused entirely on what came next, and by the time it arrived and passed, we were left disheartened.
"I am sure that my experience is for me, but it still serves as a reminder of how freeing it feels to live in the moment, unburdened by thoughts of the future."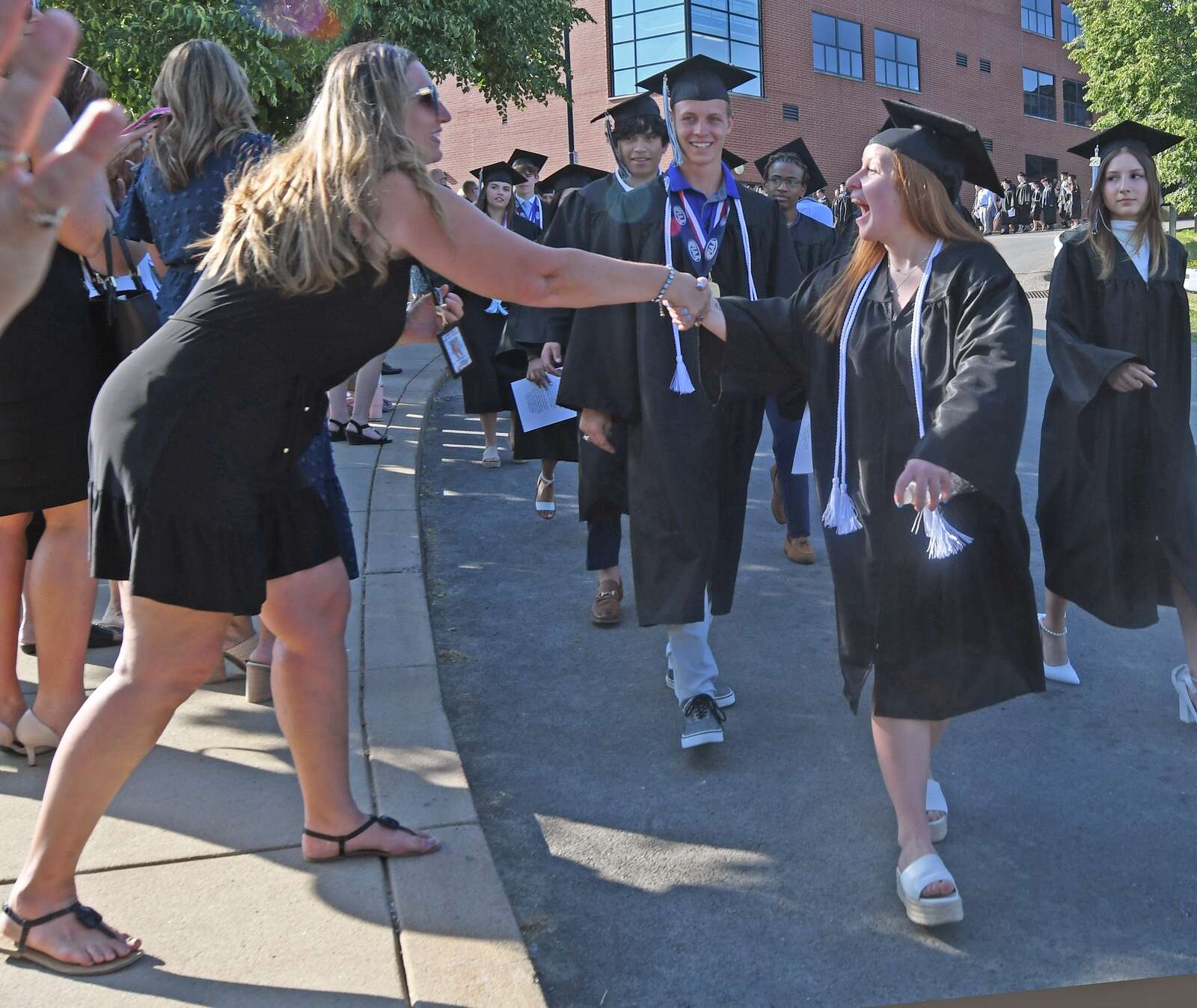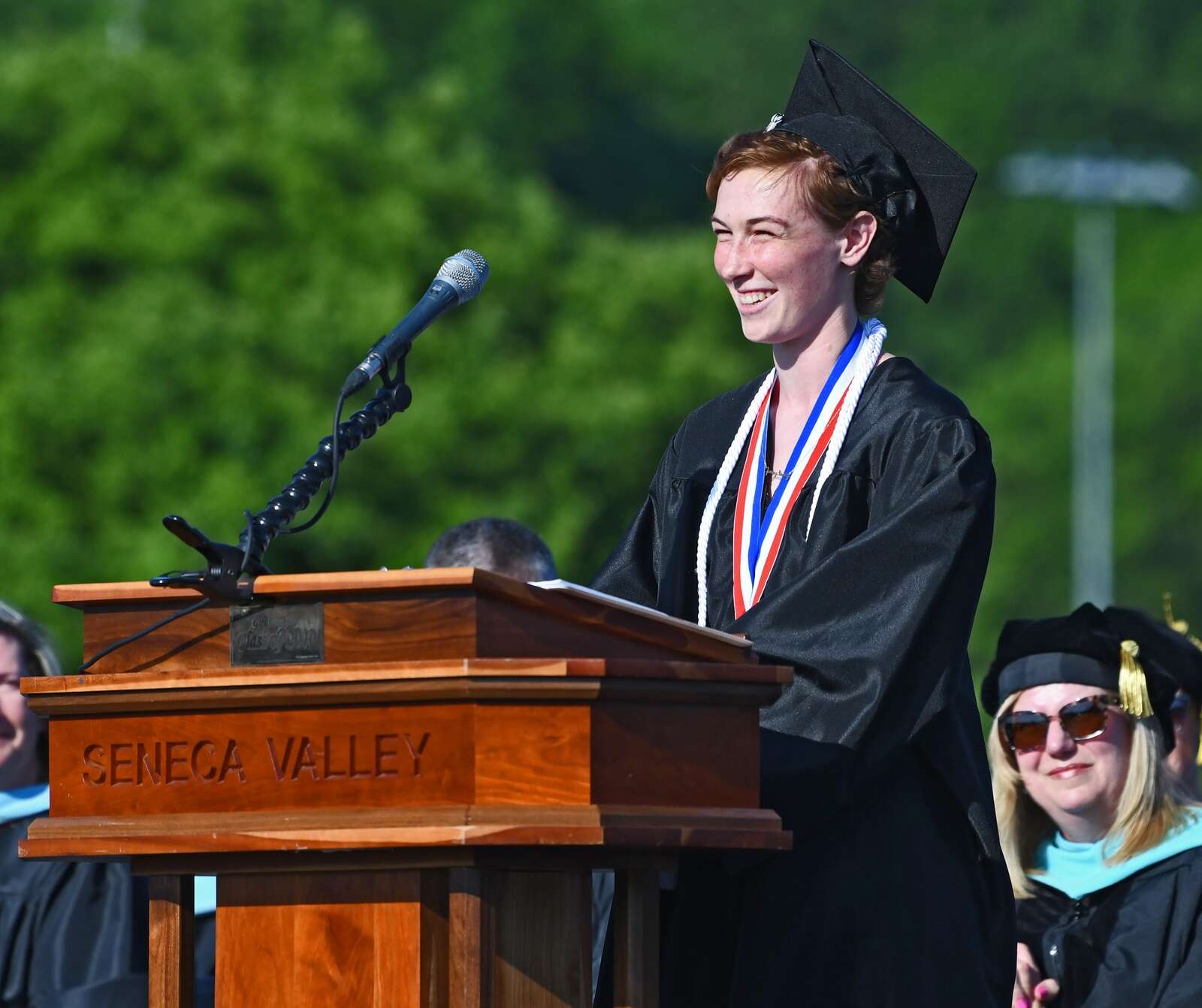 More in Education