North Catholic High School graduates 149 seniors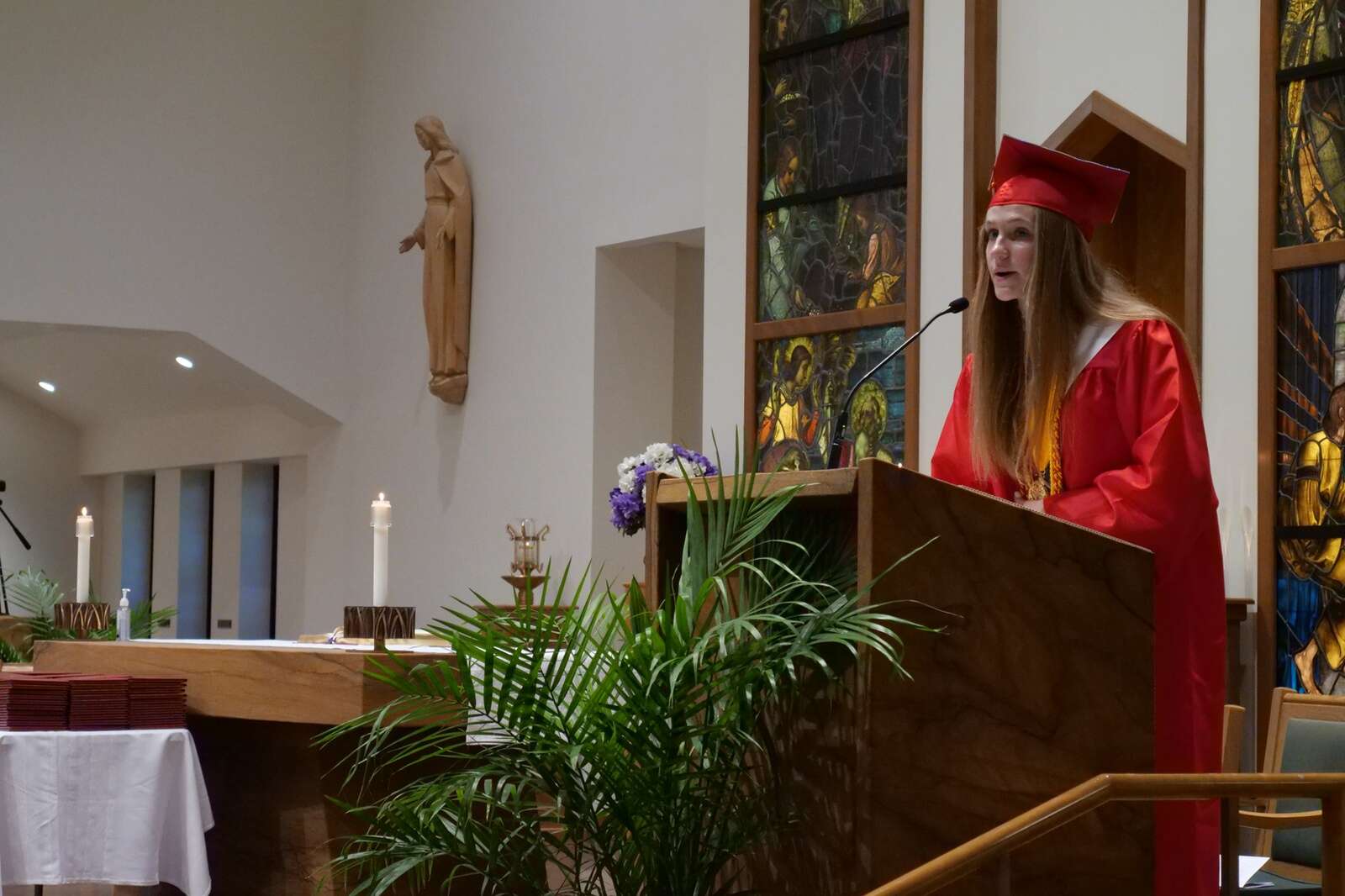 CRANBERRY TWP — North Catholic High School's Class of 2023 is in the unique position of being the last graduating class to start school before the COVID-19 pandemic.
On Wednesday evening, May 31, after an arduous four-year journey, the school's 149 seniors had one more step between them and the rest of their lives — the graduation ceremony.
"It's been a long four years," said graduating senior Alex Garvey. "I'm excited to get it done with."
"We're the one class to get COVID during our freshman year, and I feel like that was really weird for us," said fellow graduate Devin Paschall. "It kinda taught us to live the next three years of high school like it's our last, because we just never knew when it could be over."
For the last two years, COVID-19 social distancing measures mandated that North Catholic's graduation be held outdoors, in the school's parking lot. This year, the ceremony returned indoors, held within the walls of St. Kilian Roman Catholic Church, just across the street from the high school.
After graduating, students from the Class of 2023 will be spread all over the country, from as close as the University of Pittsburgh to as far away as California Lutheran University.
But students always will carry with them the memories of day trips to New York, "skip days," and successes on the sports field. Some graduates, including Devin, wore their silver WPIAL athletics medals to the ceremony — Devin played on North Catholic's soccer team and cherished every moment of it.
"I can say confidently that I did everything I wanted to do in high school," Devin said.
After a one-hour baccalaureate Mass, the graduation ceremony began with a choral rendition of the national anthem, followed by an introduction from North Catholic's president Joseph Wilson.
This was followed by the commencement speech from 1978 North Catholic graduate John Donovan, who has served as CEO of AT&T Communications and Lockheed Martin, among other companies.
"They put me up here because I'm viewed as an example of success," Donovan said. "I want to tell you ... I would trade all of that for what you have. You're 'time billionaires.' You have potential and the promise of Nobel Prize winners, and I'm going to miss that."
During her speech, co-salutatorian Stephanie Lynch summed up the position her class found themselves in over its four-year journey.
"We social-distanced, got yelled at to keep our masks over our noses, and never knew how many kids would be in class because the rest were virtual," Stephanie said. "To be able to have class from the comfort of our beds made it difficult to be motivated to attend school in person.
"It may seem small, but the life we're living today is so important. Right now we are living the dash, the dash between our birth year and death year. It may seem like a small character, but it holds so much meaning."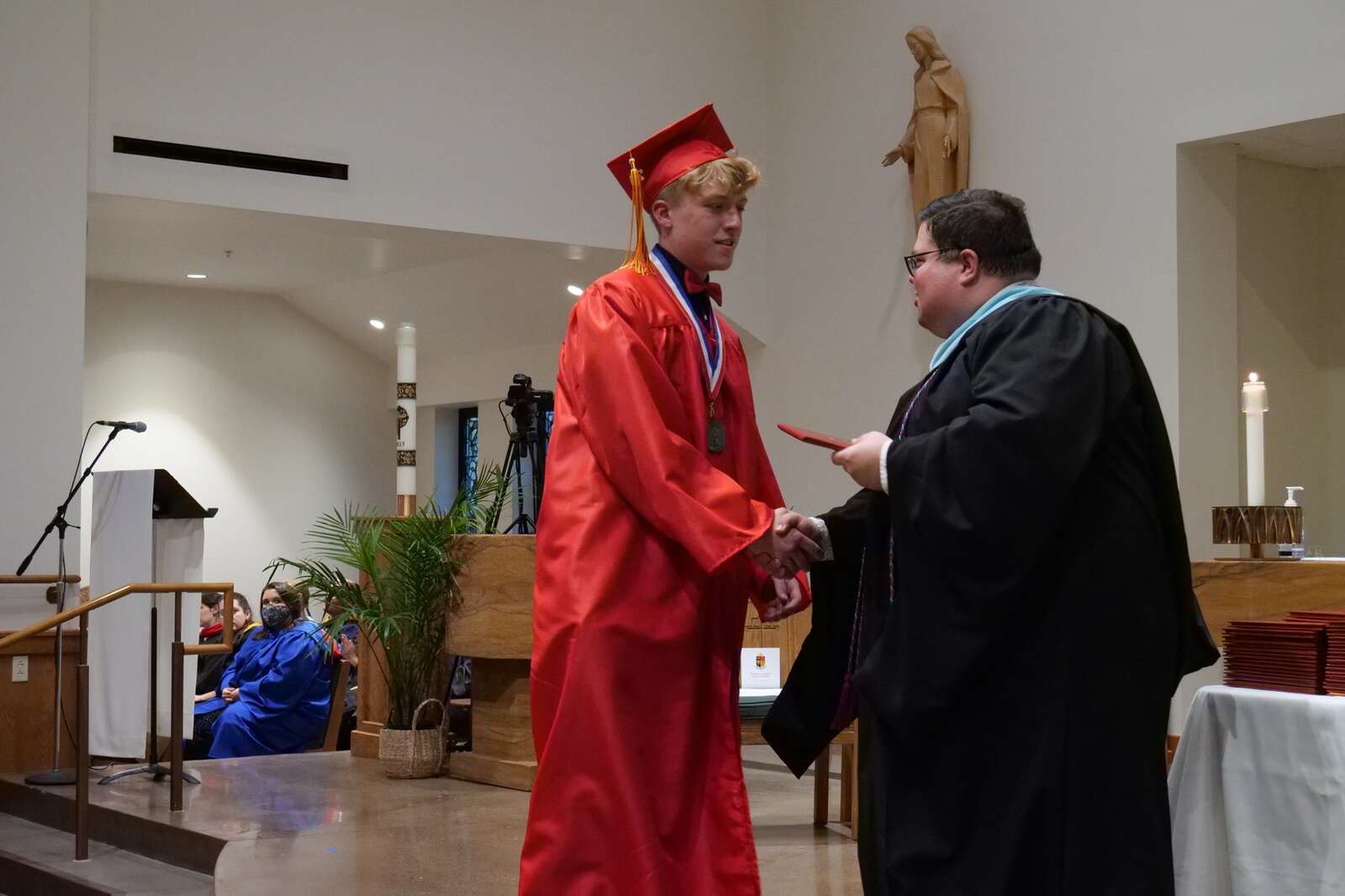 More in News