Mars' Singh uses steady golf to reach Ohio Regional Finals
Par for the course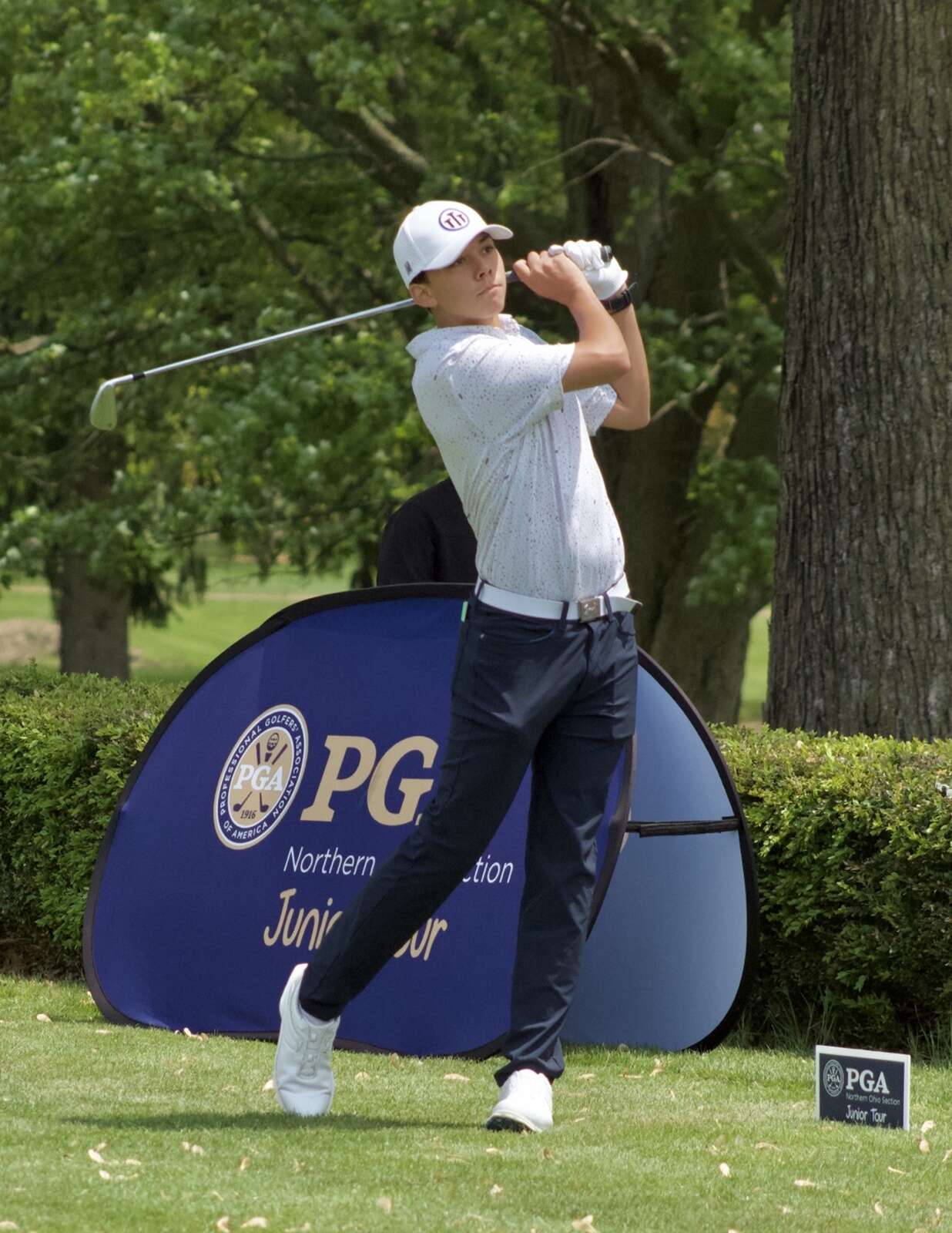 GIBSONIA — Mars freshman Lukas Singh stayed steady — and stayed alive in the 36-hole PGA Junior Series Championship recently at Ashland Golf Club.
After bogeying No. 11 and No. 12 in the second round of the tourney, Singh parred each of the last six holes to finish the tourney with an 80-82-162, good for fifth place out of 35 golfers in his 14-15 age group.
He finished 10 strokes behind champion Ben Fauver of Hudson, Ohio.
The top six golfers in each age division advanced to the Notah-Begay III Ohio Regional Finals on July 20-21 at Mill Creek Golf Course in Youngstown. The top placers there move on to the 54-hole National Championship in Louisiana that will air on the Golf Channel in November.
Singh entered that second round in third place, but struggled early in Round 2.
"I can't say I felt nervous," Singh said about his play down the stretch. "Feeling nervous while you're playing never helps your golf game. I just settled in and finished the round.
"I'm looking forward to the chance to advance to the nationals."
Singh averaged 39 for nine holes for the Mars High School team last fall. The Planets had one of the top teams in the WPIAL.
"I'm happy Lukas is moving on, but I can't say I'm surprised," Mars golf coach Rich Schoeffel said. "Consistency is the strongest part of his game. He never gets rattled. Most high school golfers will have a bad round, shoot 45 or 46 ... that never happens to Lukas.
"He shoots around 39 or 40 every time out. We're losing a couple of standout golfers from last season in Blake Bertolo and Ryan Steigerwald. Lukas is one of our top golfers coming back."
While he's been playing golf since he was a small child, Singh is only in his second year of playing competitive golf. He said he learned the game from his grandfather — an avid golfer — and that his father encourages him to play as much as he can.
"My dad plays, but not as often as my grandfather," Singh said. "I feel like my strength is hitting the ball far. My drives approach 300 yards. You can never work on your short game enough, though. Putting and chipping are such an important part of the game."
Singh practices often. A member at Treesdale, he practices five days a week and plays a round once or twice a week.
He carries a 5-handicap. Golfers with handicaps below 10 were eligible to enter the Junior Series Championship.
Schoeffel described him, as "a clutch golfer, very dependable.
"He's always putting together low scores," the coach said.
Golf is not Singh's lone athletic endeavor. A pitcher in baseball, he started for Mars' freshman team this spring and had complete-game winning efforts in two wins over North Allegheny. The Planets had not defeated NA in 13 years and had never swept the Tigers at the freshman level.
Singh put together a 2.20 earned run average and also plays for Hard Core in summer travel ball.
"The high school baseball season interfered with golf practice a little bit," Singh admitted. "During the summer, we only play (baseball) on weekends, so I have more free time to work on my golf game.
"I love both sports, but I have a higher ceiling in golf, so I guess that's my favorite."
Singh said his long-term goal is to play high-level Division I golf in college.

More in Sports