Haine Middle School students show off their inventions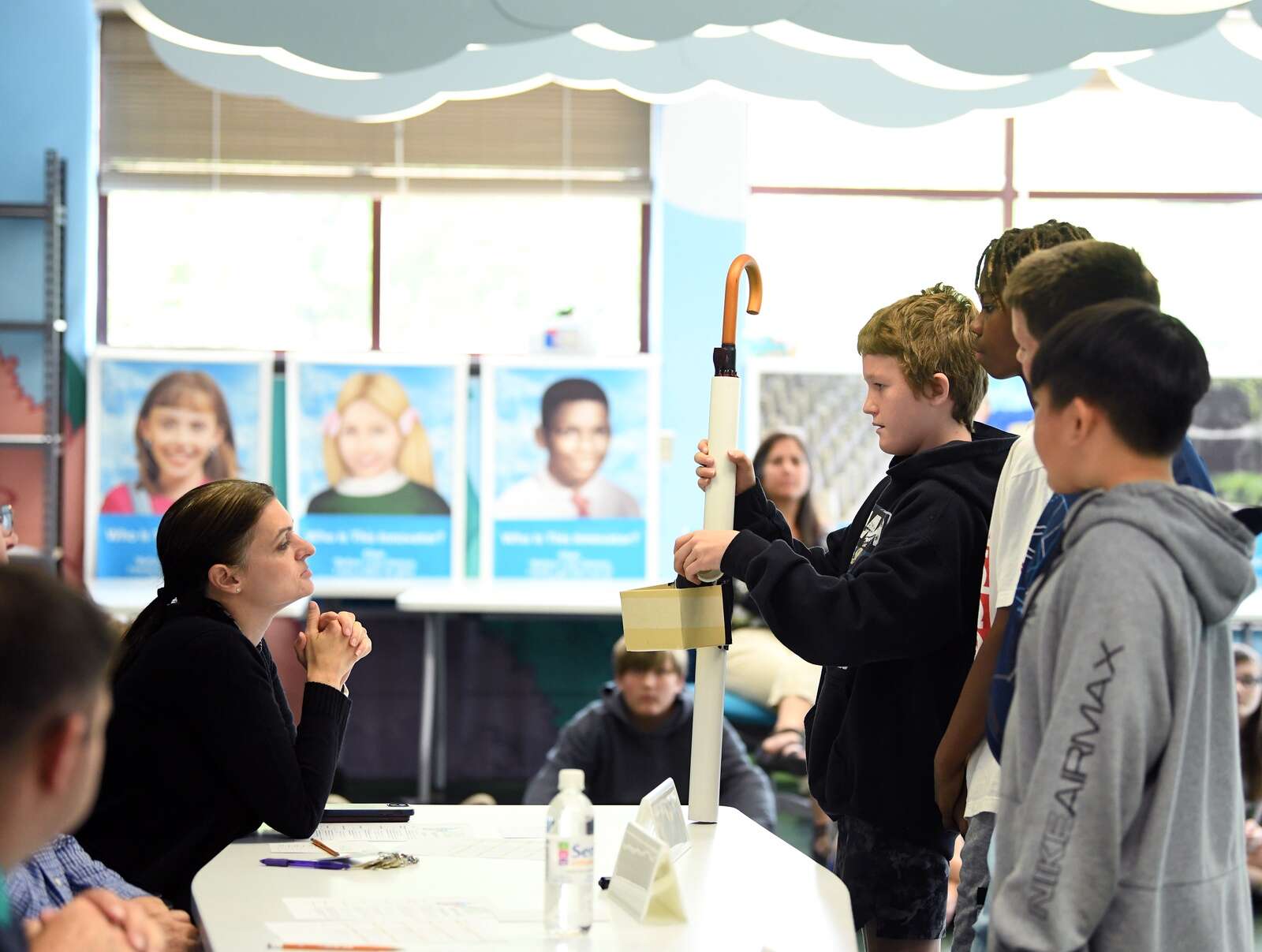 CRANBERRY TWP — At Haine Middle School on Tuesday morning, May 23, prospective creators looking to make it big brought their inventions before a panel of discriminating judges.
While this may sound familiar, this wasn't a filming of the popular ABC television series "Shark Tank." It was the final day of "CIRC Tank," a four-day event where groups of middle-school students present their inventions to a panel of Seneca Valley School District teachers and administrators.
It is the culmination of a yearlong project at Haine Middle School where groups of four students devised ways to take existing products and improve them. Each group formed a "mini-company" to put together and present their invention and profess its practicality on the open market.
Unlike the real "Shark Tank," there were no billion-dollar investments, joint ventures or other such deals at stake. However, the panel of Seneca Valley "sharks" was looking for signs of growth, innovation and teamwork in the projects presented before them.
"The main goal is just to focus on innovation, creativity, problem-solving, and trying to pull all that together to create a new product that solves a problem," said Allison Stebbins, gifted support teacher at Haine and one of the four "sharks" Tuesday morning.
"I obviously like to see the invention itself, but equally important is how the kids work together as a team to get it accomplished," said fellow judge Fred Peterson, member of the district's school board.
The other two judges were Jeremy Womer, assistant principal at Haine, and Heather Lewis, the district's athletic director.
Each team of four students brought a variety of clever ideas to the table, including the Shencil Shoe, a pair of shoes with holes to hold small items such as pencils; the Crumbella Cane 3000, a combination cane and umbrella; and the Unstickleizer – a hand sanitizer-like substance meant to break down sticky material that spills on hands.
"It's always annoying when you have syrup on your hands," said Aaron Smith, one of the four who devised the Unstickleizer.
Another invention shown off was The Claw, a computer-aided grabbing arm designed to help shorter people reach items on taller shelves. One of the students in the project group, McKenzie Ellis, came up with the idea for a very personal reason.
"My mom is pretty short, and she has trouble reaching for things in the cabinet," McKenzie said. "So we just wanted to help people."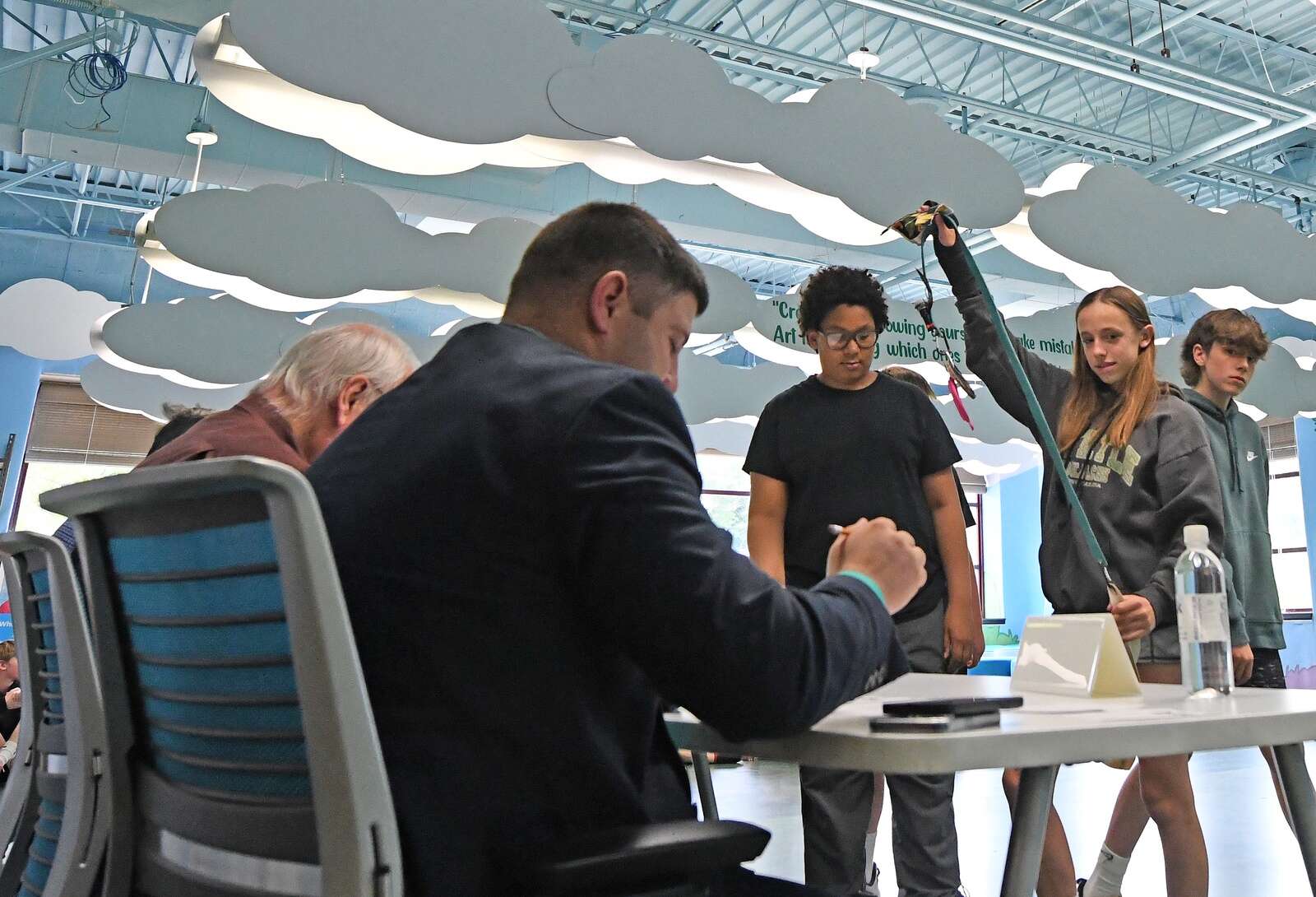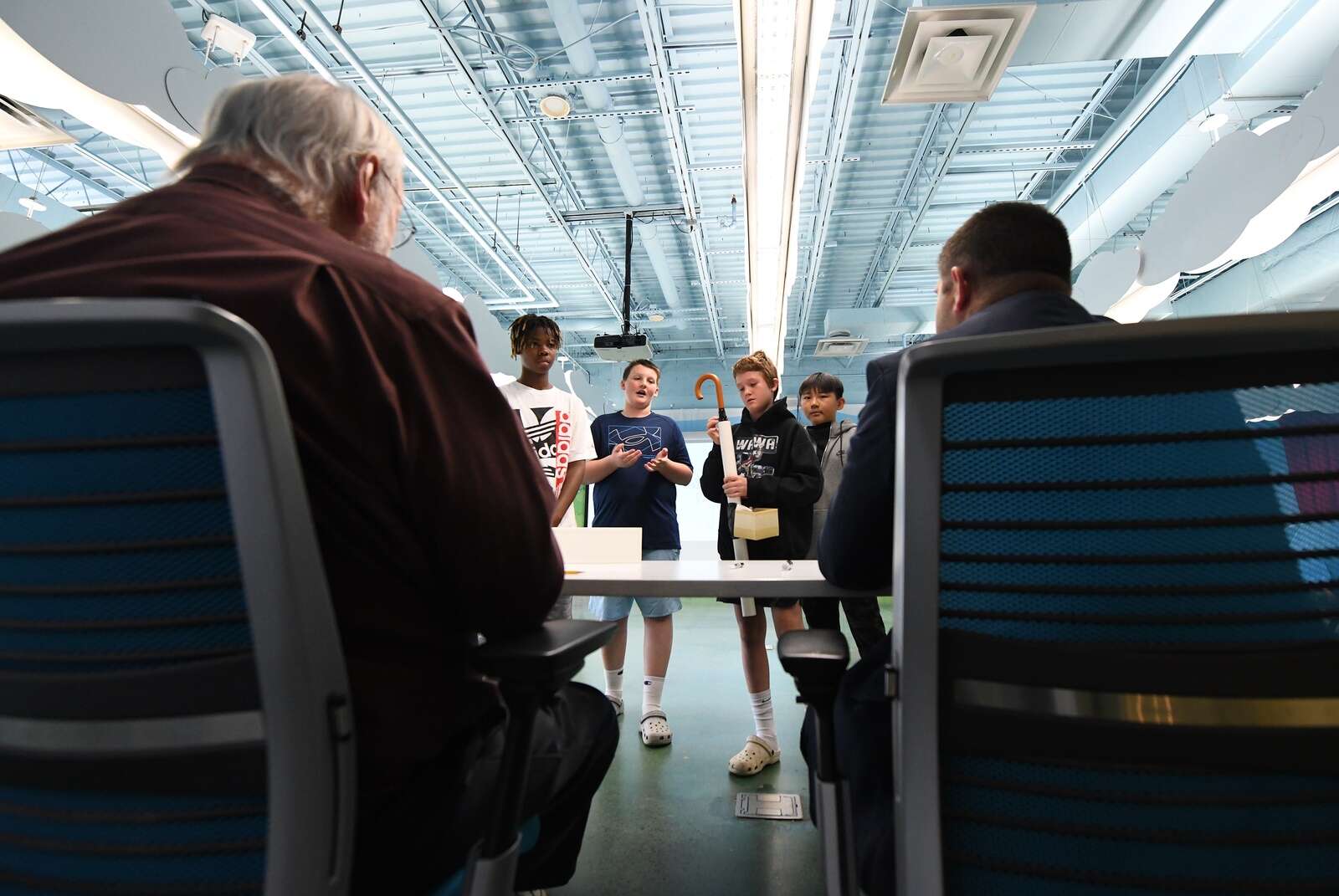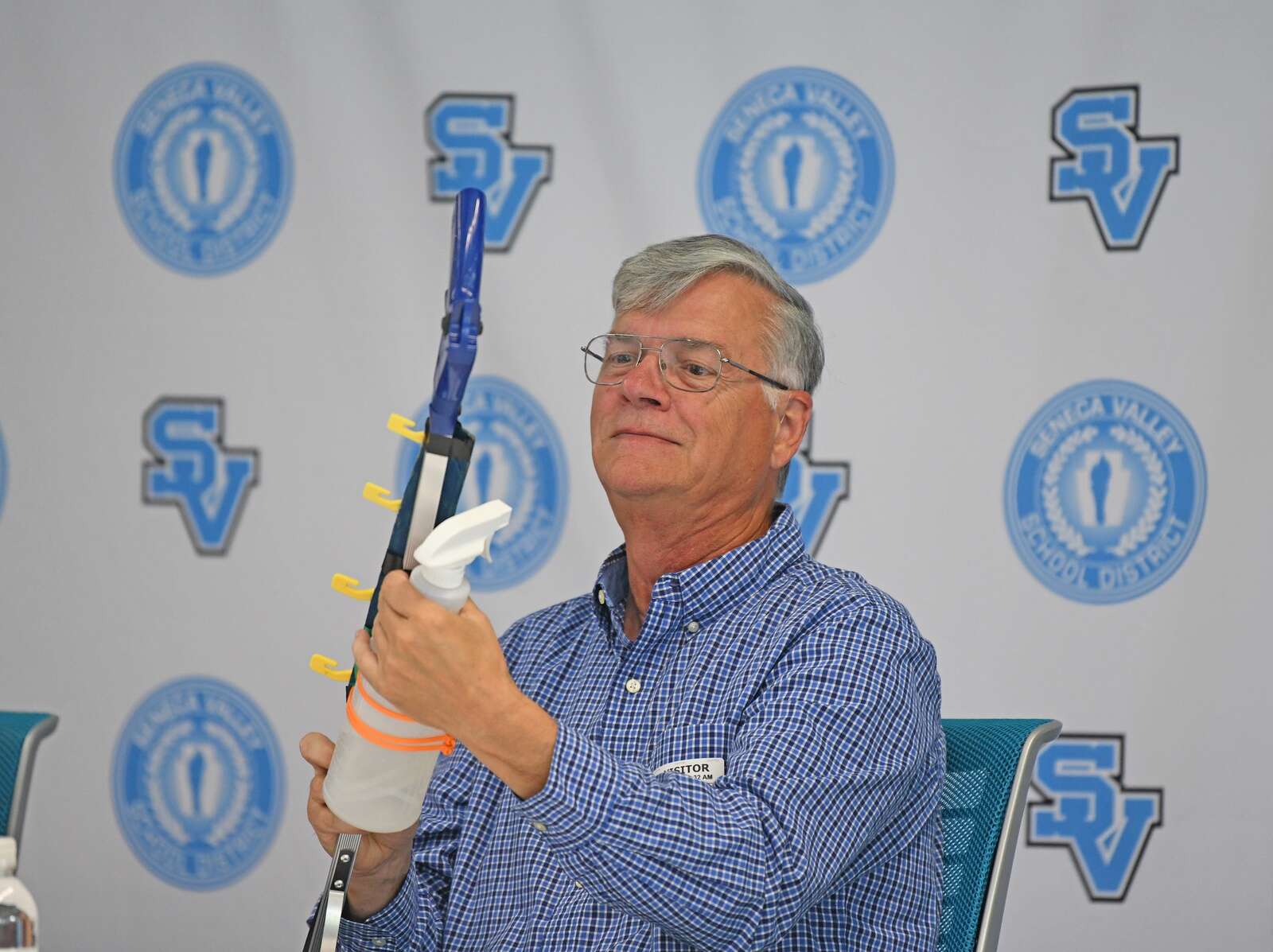 More in Local News