Numerous D-9 athletes earn PIAA track and field berths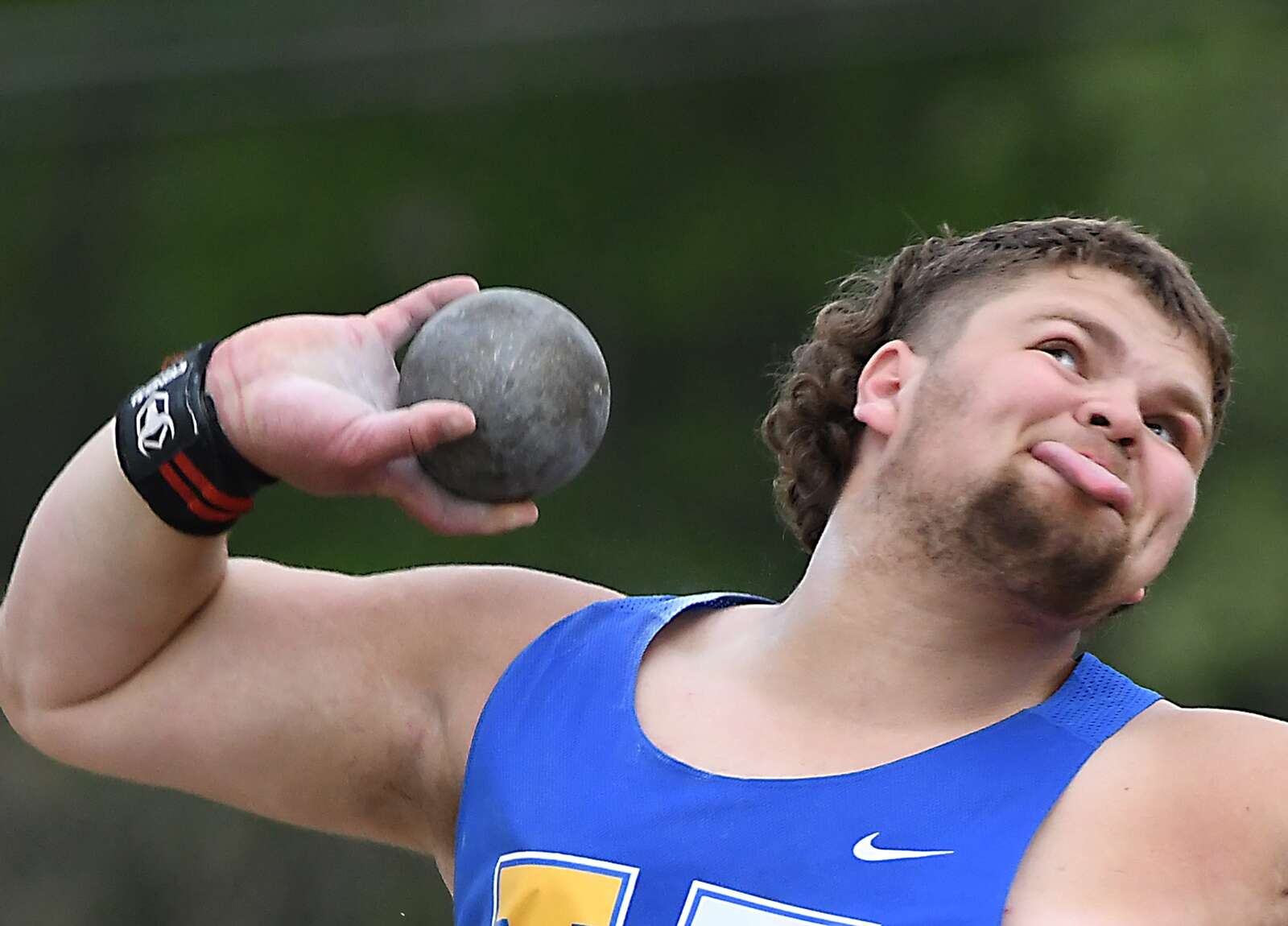 A number of local athletes qualified for the PIAA Track and Field Championships by placing second at Friday's District 9 Class 2A meet at Brookville High School.
On the girls side, Moniteau's 400-meter relay team of Jenna Zendron, Allie Pry, Rylee Long and Carmella Ryan was runner-up as was Karns City's Chloe Fritch in the 300 hurdles.
Finishing second in the boys meet were Union/A-C Valley's Sam Morganti in the 400 run, Landon Chalmers in the discus and the Falcon Knights' 1,600 relay squad of Logan Skibinski, James Blauser, Aiden Fox and Morganti.
Following are the Butler County-area athletes who earned a medal by placing in the top six (top three in relays) at the District 9 Class 2A Track and Field Championships, held Friday at Brookville High School.
(*) Denotes state qualifier
Girls
100 hurdles: 6-Allie Pry (M) 17.95; 100 dash: 6-Jenna Zendron (M) 13.19; 400 relay: 2-Moniteau (Jenna Zendron, Allie Pry, Rylee Long, Carmella Ryan) 51.98*; 300 hurdles: 1-Daniella Farkas (U/ACV) 48.72*; 2-Chloe Fritch (KC) 49.04*; 200 dash: 3-Jenna Zendron (M) 26.95; Shot put: 1-Autumn Stewart (M) 36-.75*; Discus: 1-Emma Covert (M) 112-5*; 4-Haylie Karenbauer (KC) 99-6; Javelin: 1-Evie Bliss (U/ACV) 155-9*; High jump: 5(tie)-Rylee Long (M)/Ava Fox (KC) 4-6; Long jump: 3-Ciona Deprano (M) 15-11.25; 5-Hannah Ithen (U/ACV) 15-8; Triple jump: 1-Rylee Long (M) 35-8.25*; 6-Ciona Deprano (M) 33-0; Pole vault: 4-Carmella Ryan (M) 9-0
Boys
3,200 relay: 3-Karns City (Mason Bell, Carter Farren, Dillan Stroup, Griffin Booher) 8:35.76; 110 hurdles: 1-Skyler Roxbury (U/ACV) 15.89*; 4-Levi Hawk (KC) 16.60; 100 dash: 5-Zach Kelly (KC) 11.47; 400 run: 2-Sam Morganti (U/ACV) 51.84*; 400 relay: 3-Union/A-C Valley (Sam Morganti, Aiden Fox, Skyler Roxbury, Logan Skibinski) 44.40; 300 hurdles: 4-Trent Beachem (M) 43.78; 200 dash: 6-Logan Skibinski (U/ACV) 23.74; 1,600 relay: 2-Union/A-C Valley (Logan Skibinski, James Blauser, Aiden Fox, Sam Morganti) 3:31.62*; Shot put: 1-Landon Chalmers (U/ACV) 52-6*; Discus: 2-Landon Chalmers (U/ACV) 155-11*; 5-Jay Clover (U/ACV) 135-2; High jump: 1-Hayden Smith (U/ACV) 6-8.25*; Long jump: 4-Cooper Coyle (KC) 20-8.25; 6-Micah Rupp (KC) 20-7; Triple jump: 6-Micah Rupp (KC) 41-2.25; Pole vault: 3-Landon Wilson (KC) 13-0
More in High School