Geyer, Osche hold off challengers in county commissioners race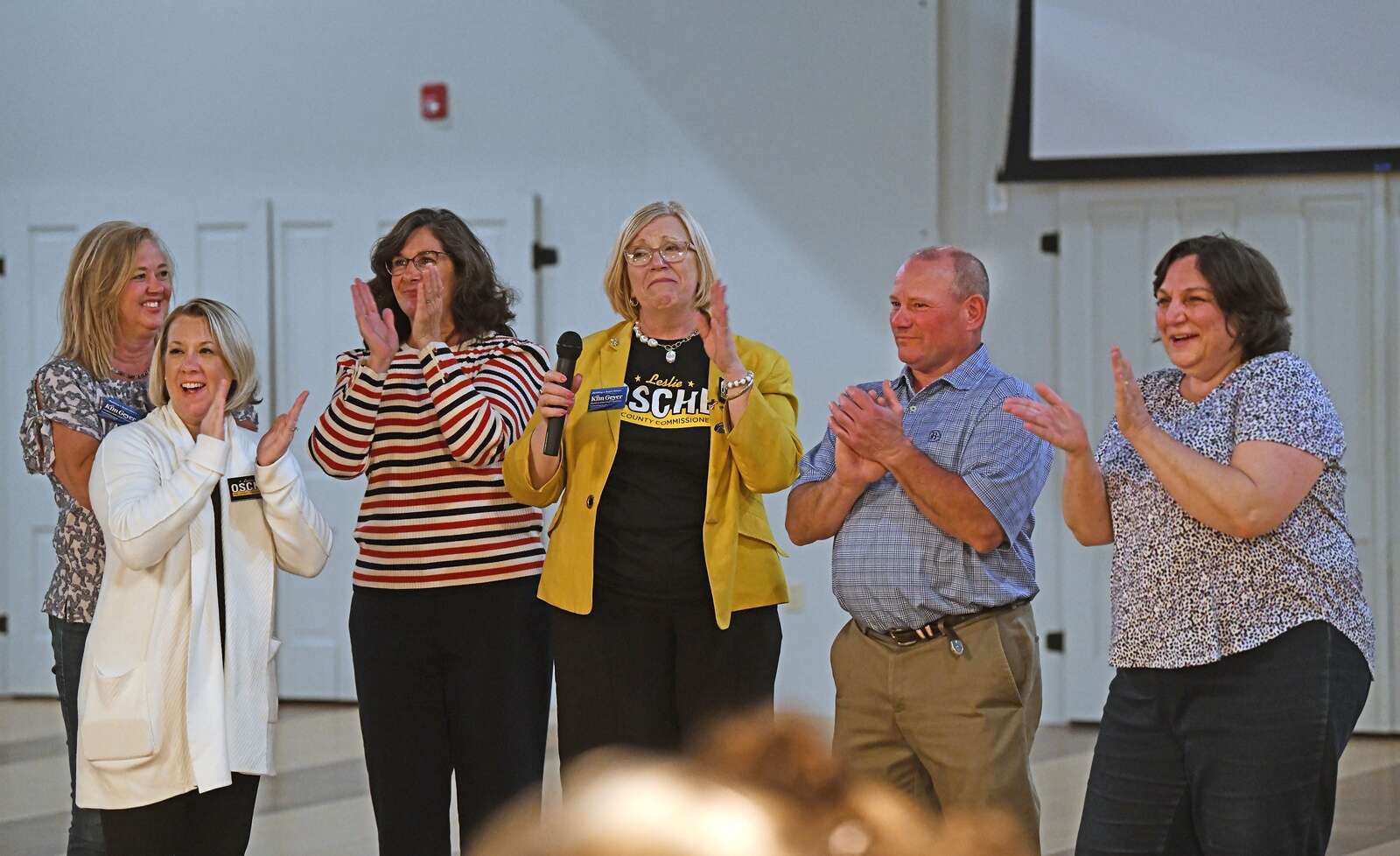 Incumbent county Commissioners Leslie Osche and Kim Geyer overcame challenges from three candidates to win Republican Party nominations, according to unofficial results from the Tuesday, May 16, primary.
Osche and Geyer, both two-term incumbents; Ryan Covert, a business owner from Chicora; Joseph King, a farmer and auto shop owner from Valencia; and Zachary Scherer, an automotive sales consultant from Chicora, competed for GOP nominations to run in the general election in November for four-year terms as commissioners.
With all 89 precincts reporting, Osche received 13,606 votes, Geyer received 11,046 votes, Covert received 4,289, Scherer received 3,661 and King received 3,160, according to unofficial, incomplete results.
Osche, chairwoman of the commissioners, said she is grateful to voters and excited to continue to work with Geyer.
"We're certainly happy," Osche said. "We're excited to serve the county for another four years."
Geyer said the results of the primary validate their accomplishments.
"We believe it's a great validation from the people of Butler County who believed in and are pleased with our government and our capacity to get things done," Geyer said. "We are overwhelmingly appreciative to those who supported us through this campaign."
She said together with Osche and incumbent Democratic Commissioner Kevin Boozel, who was unopposed in the primary, they have the opportunity to accomplish more, and the three provide stability in the commissioners' office.
Osche, Geyer and Boozel will appear on the ballot in the general election in November.
In the primary, up to two Republican candidates and two Democratic candidates were eligible to qualify for the November election.
The three winners of the November election will have four-year terms in office. The candidate who receives the most votes becomes the chairman, the candidate with the second highest vote total becomes vice chairman, and the candidate receiving the third most votes becomes secretary.
The field of candidates in the primary was larger than it was for the 2019 election in which the incumbents were unchallenged, but is smaller than the 2015 election, which had 10 Republican candidates and four Democratic candidates.
Before becoming a commissioner, Geyer served on the Mars Area School Board from 1999 to 2011, including six years as president and served on the Midwestern Intermediate Unit IV Board. She is an ex officio member of the Butler County Community College board of trustees.
She also worked for county Commissioner William McCarrier from 2012 to 2015 as his administrative assistant.
Osche has served as chairwoman of the commissioners for both of her terms in office.
She is a Leadership Butler County graduate, United Way of Pennsylvania board chairwoman, state County Commissioners Association treasurer, Paul Harris Fellow and a 21-year member of Butler Rotary Club PM.
Osche's lengthy resume includes serving as director of United Way of Butler County for 14 years and working as vice president for development and public relations for Lifesteps, public relations director for St. Barnabas Health System, assistant director of the Butler County Chamber of Commerce and public relations director for the Three Rivers Arts Festival in Pittsburgh
She has won awards including the Distinguished Service Award, International Athena Award, Butler Health System Women of Legacy Award, Soroptimist Woman of Distinction, United Way Woman of Excellence and Moe Coleman Award for bipartisan collaboration.
Covert is a small-business owner with partnerships in two restaurants, a commercial truck wash, commercial farm, two retail stores and an independent news company.
King, who describes himself as a "renaissance conservative Republican," has been a self-employed farmer for more than 50 years and owns an auto shop.
Scherer is the founder of Butler PA Patriots and a sales consultant for a county auto dealer.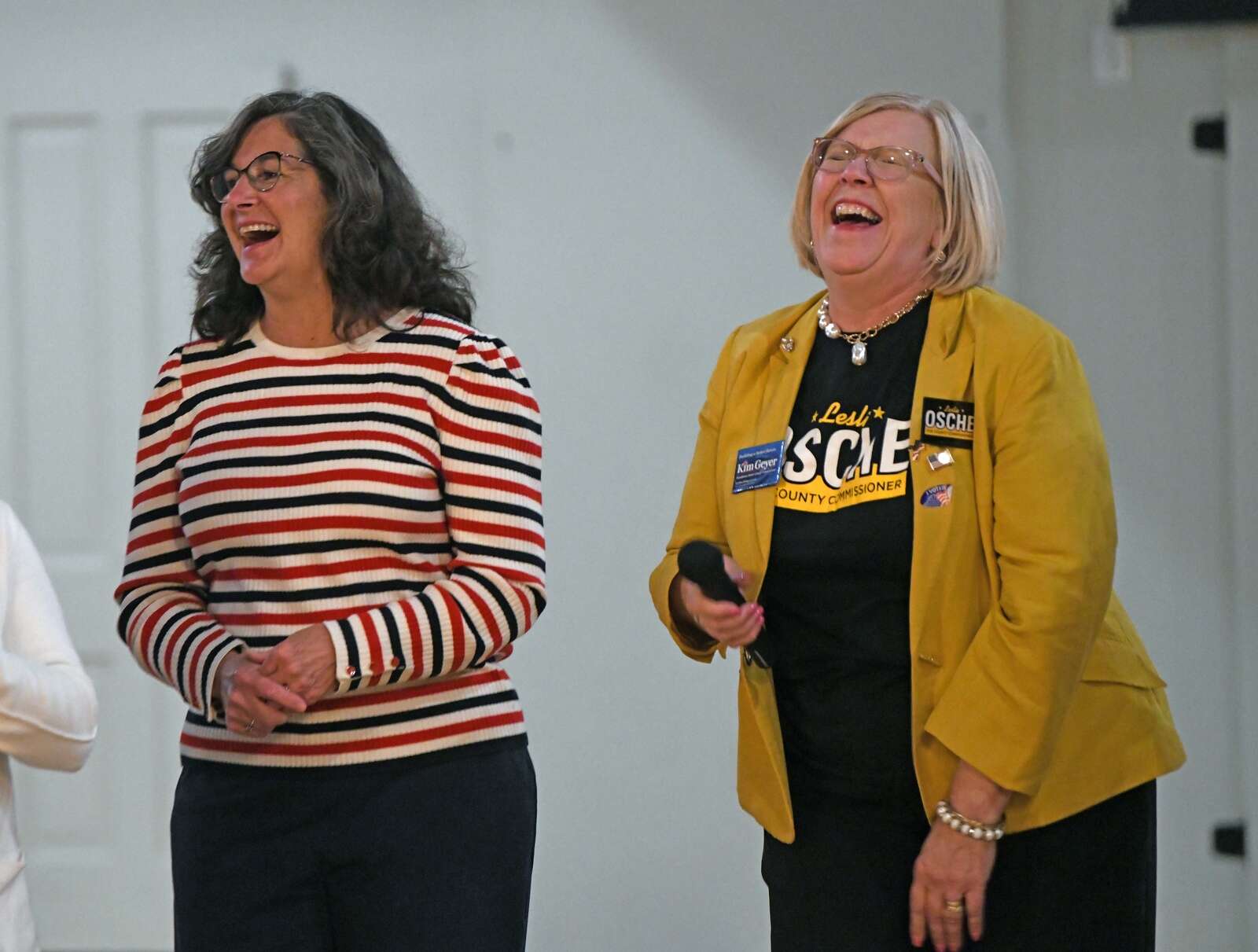 More in Government