Seneca Valley student dedicates grad presentation to heart health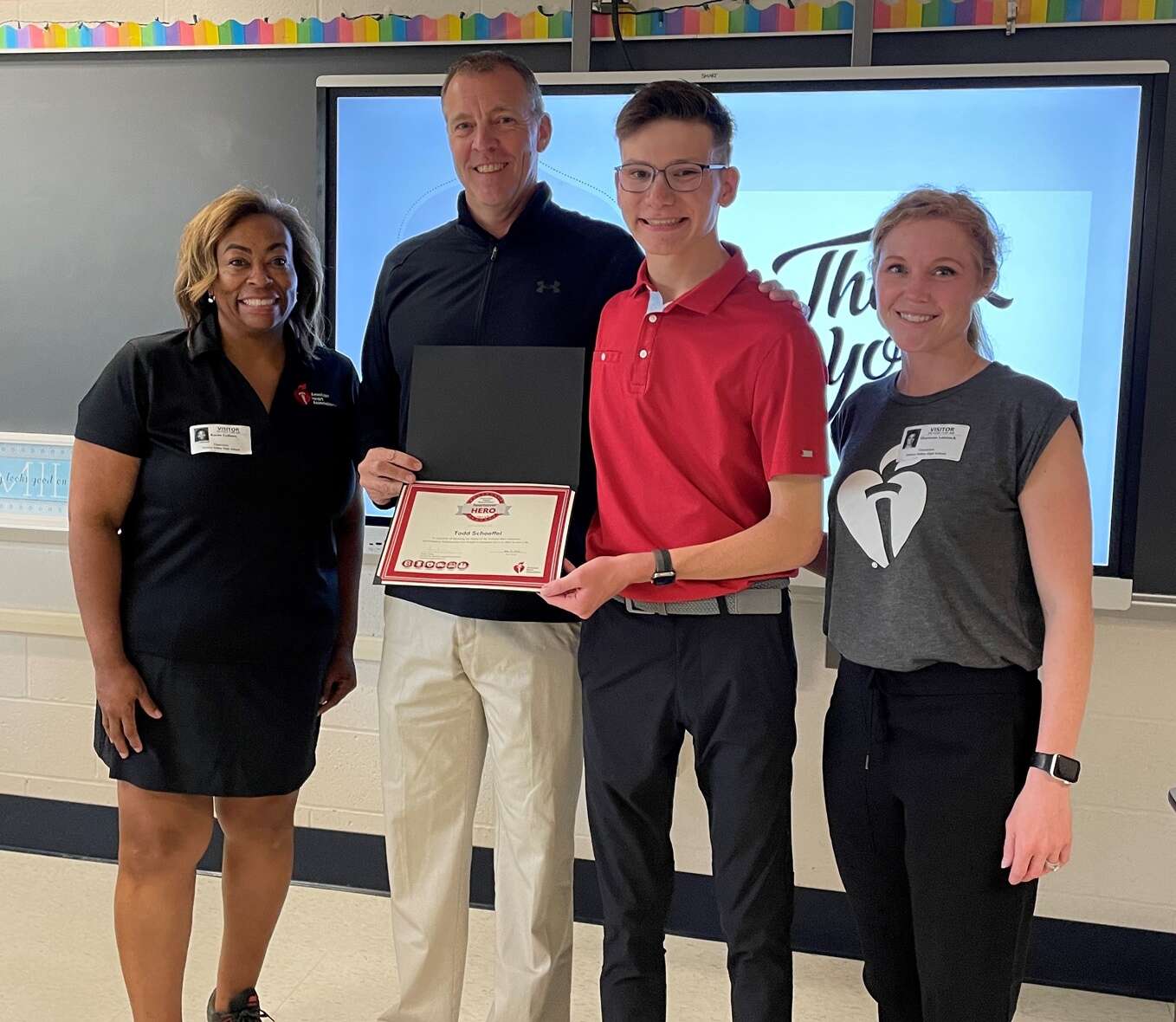 SAXONBURG — While the rest of the Seneca Valley Senior High School class of 2023 is celebrating their imminent graduation this month, Devin Latsko is just grateful to be alive.
On Friday, May 12, the atmosphere was festive at Seneca Valley. The front hallway of the school was decked out with streamers, lemonade, and ice cream as members of the senior class presented their graduation projects. It marked the 25th anniversary of this Seneca Valley tradition which marks the last step of high school life for students in the district before setting off for new frontiers.
Were it not for the heroic actions of his gym teacher last year, Latsko may not have received the chance to experience the thrill of graduation for himself.
In September 2021, Latsko and the rest of the students in Todd Schoeffel's gym class were running the mile. As soon as Latsko completed his first lap, he felt something strange in his chest.
"I got around the first lap just fine walking, and around the second lap, I felt my heart beating pretty fast, and I went into a sudden cardiac arrest," Latsko said.
According to the American Heart Association, only about 40% of people who go into cardiac arrest receive the help they need in time. Latsko was one of those fortunate few, as Schoeffel reacted quickly enough to perform hands-only CPR on him until paramedics arrived.
"I was monitoring their mile run when one of the students yelled, and I saw Devin go backwards and fall down," Schoeffel said. "So I immediately went over to assist him."
Naturally, after Latsko's frightening brush with death, he chose to use his graduation project to share his harrowing story and educate the Seneca Valley school community on the importance of heart health, including topics such as CPR and automated external defibrillators.
Over the past year, Latsko also has volunteered at several American Heart Association events, acting as an ambassador for the organization. In February, he was present at the launch of the hands-only CPR kiosk at Carnegie Science Center in Pittsburgh, an interactive exhibit designed to teach hands-only CPR in five minutes.
During his final presentation on Friday, May 12, Latsko surprised Schoeffel, the man who saved his life, with the American Heart Association's Heartsaver Hero Award.
"In recognition of advancing the mission of the American Heart Association and Emergency Cardiovascular Care through a courageous act in an effort to save a life," reads the certificate awarded to Schoeffel.
"As students we are taught about CPR and cardiac arrest in our classes, and we are even required to become certified, but it is never something that I thought would directly impact me, and ultimately save my life," said Latsko. "I was fortunate enough to have my gym teacher, someone trained in CPR, to be there to help me."
The annual graduation project consists of three components - a project, a portfolio, and an oral presentation. The scope of what students can choose to do with their capstone is expansive; in the past, students have painted murals, built furniture, written cookbooks, produced music albums, organized concerts, and volunteered with local organizations.
"The goal is for students to stretch themselves and to grow throughout this process," said special support teacher Katie Smolter. "There's a lot of different and unique opportunities for them to do that."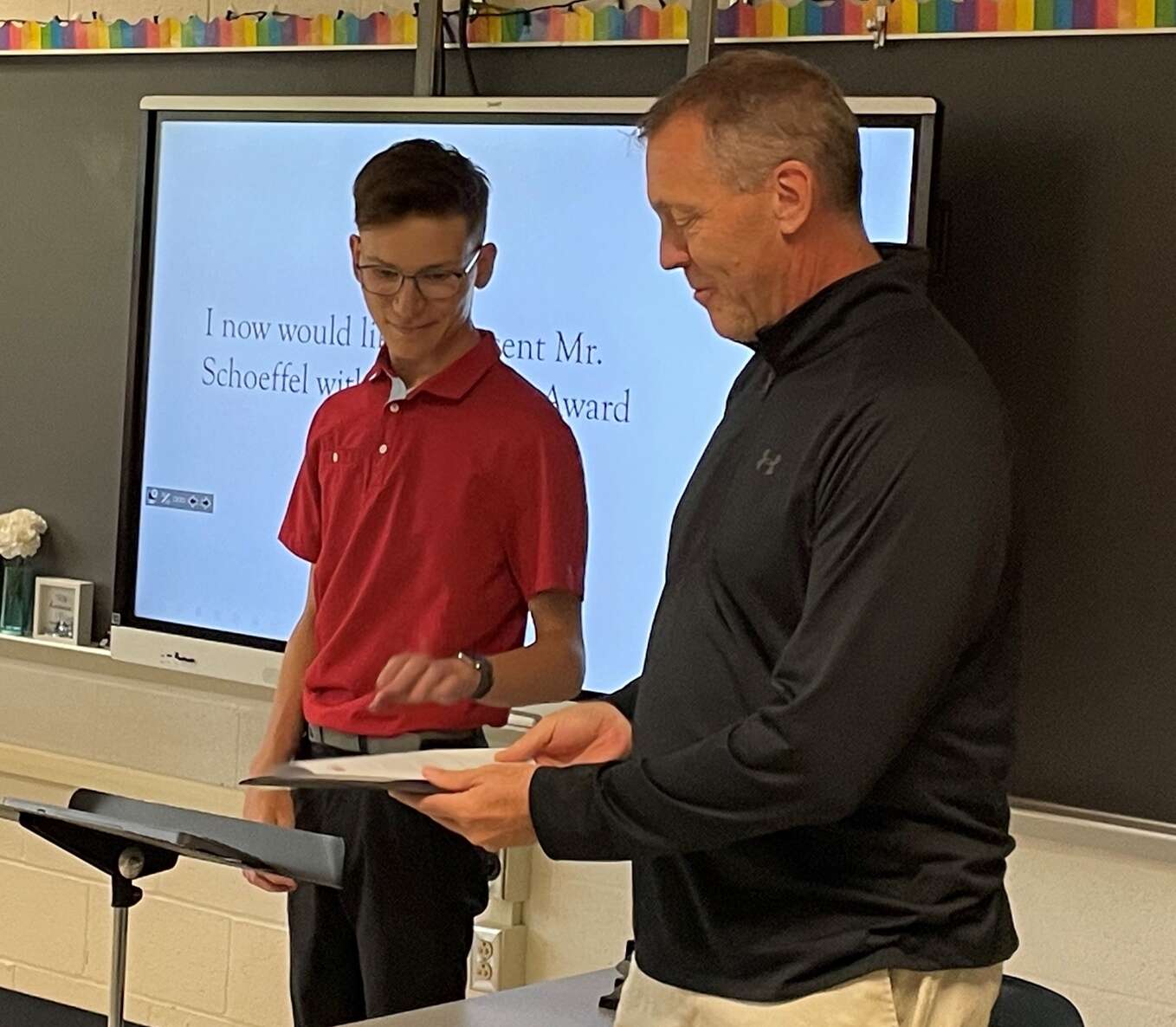 More in Education