Well-known carpenter, Chicken King, musician, Christmas fanatic, social media star dies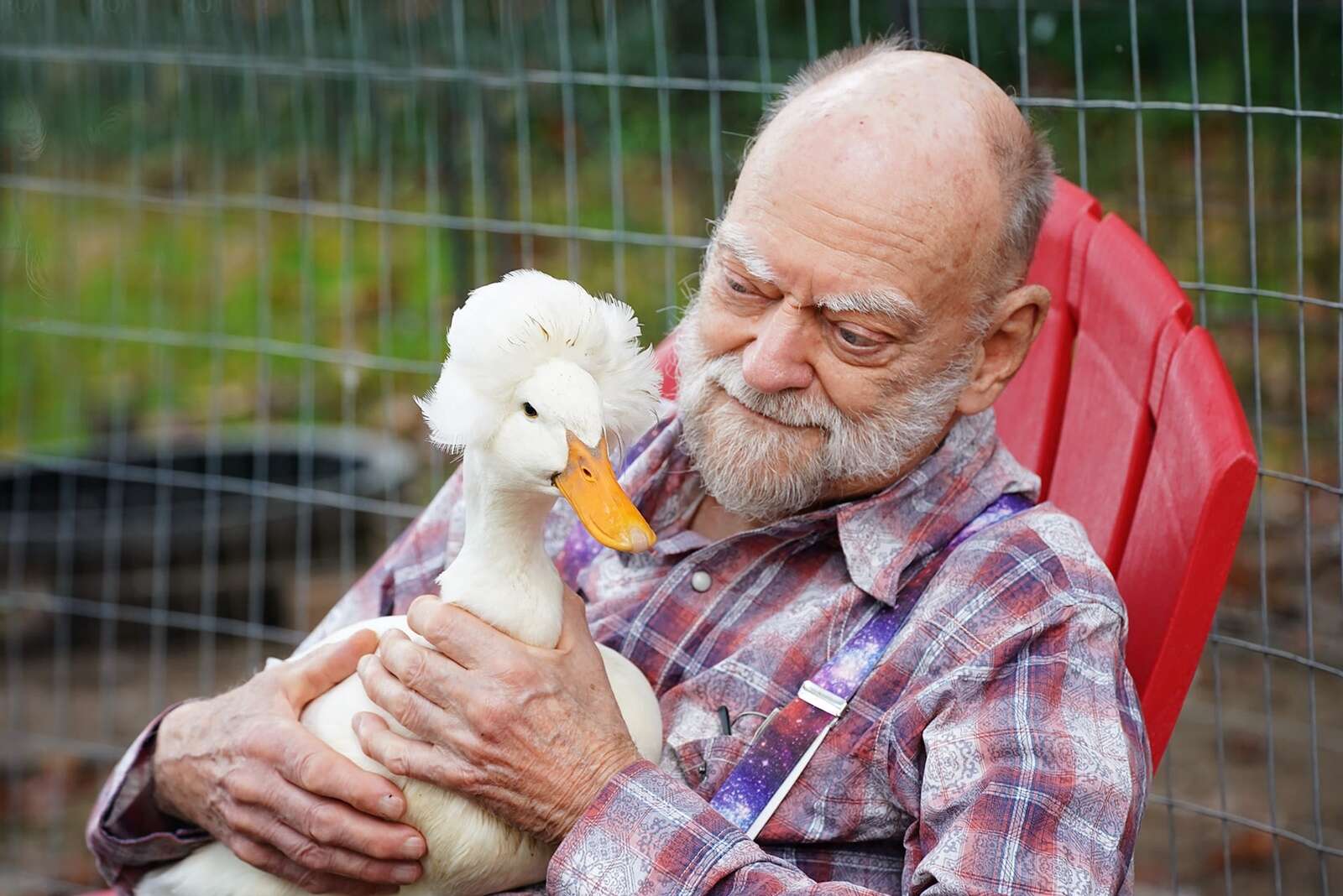 While Ernie Taylor covered a lot of ground during his long and interesting life, he had but one goal.
"His life motto, and what he told everybody he met, was 'Be the reason someone smiles today,'" said Holly Taylor Mead, one of his four daughters. "He didn't believe in drama, negativity or anger."
Taylor, 83, died in the wee hours of Thursday, March 30, morning with his family by his side after a lengthy illness that he fought without complaint.
Most recently, Taylor was known as a social media phenomenon along with his sidekick, Gertrude the crested Pekin duck.
Mead has a menagerie of feathered friends at her home next to her parents in Jefferson Township, and the unique looking Gertrude was just one of the flock until she singled out Taylor as "her person."
"Gertrude chose him," Mead said. "She, for whatever reason, one day just started to follow Dad."

More in Digital Media Exclusive