Chicken King, musician, Christmas fanatic, social media star dies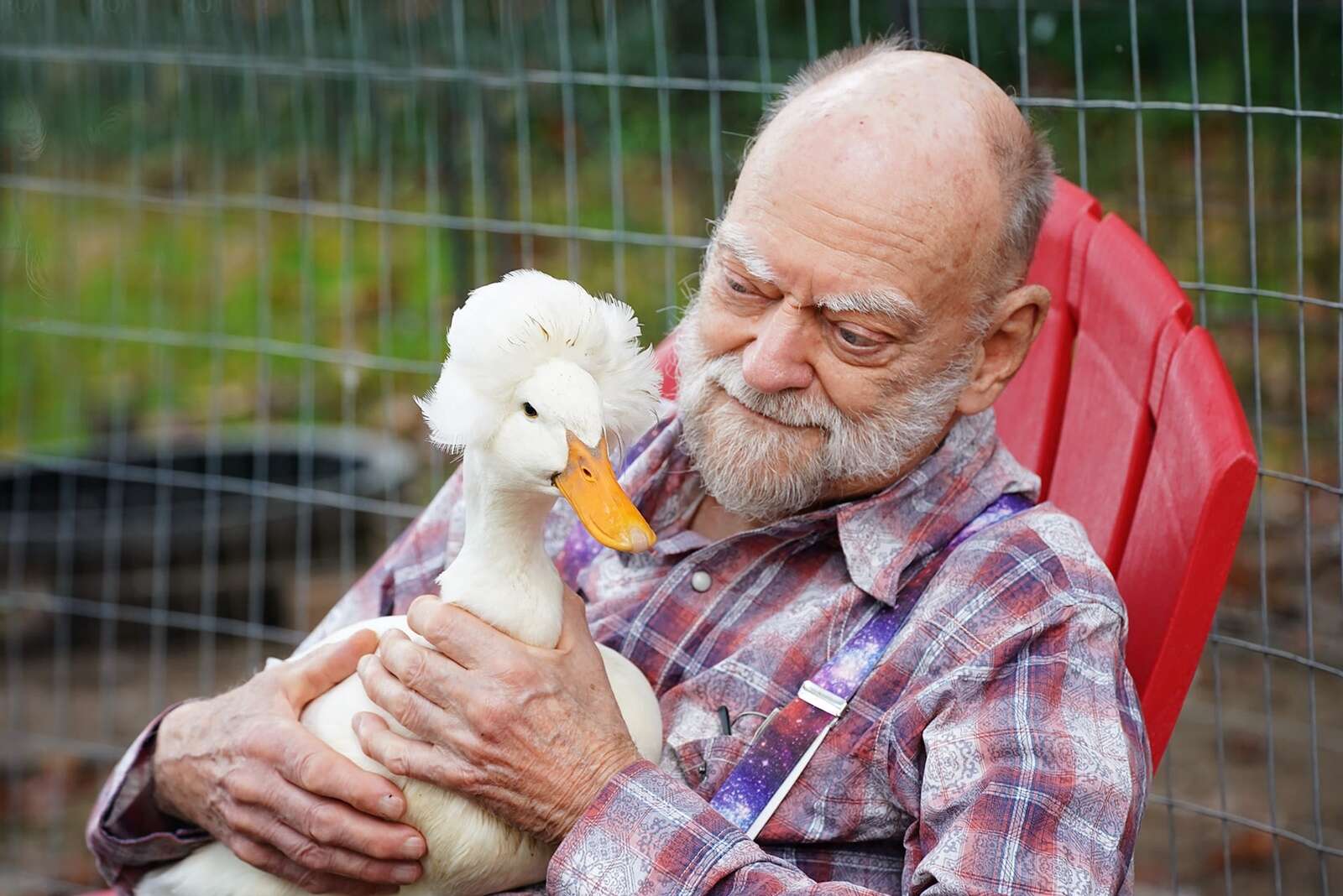 While Ernie Taylor covered a lot of ground during his long and interesting life, he had but one goal.
"His life motto, and what he told everybody he met, was 'Be the reason someone smiles today,'" said Holly Taylor Mead, one of his four daughters. "He didn't believe in drama, negativity or anger."
Taylor, 83, died in the wee hours of Thursday, March 30, morning with his family by his side after a lengthy illness that he fought without complaint.
Most recently, Taylor was known as a social media phenomenon along with his sidekick, Gertrude the crested Pekin duck.
Mead has a menagerie of feathered friends at her home next to her parents in Jefferson Township, and the unique looking Gertrude was just one of the flock until she singled out Taylor as "her person."
"Gertrude chose him," Mead said. "She, for whatever reason, one day just started to follow Dad."
The two became inseparable, with the family lovingly calling the bird Taylor's support animal as his illness worsened.
Taylor played the organ for Gertrude and took her everywhere he went, always talking to her and stroking her back and head.
"We think maybe his gentleness and his soft voice put her at ease," Mead said. "They gave each other a purpose and happiness. It was so nice."
She said her father was extremely proud that he and his avian buddy were so popular on social media, and he read hundreds of comments on their videos from viewers around the world.
One comment came from Ukraine a few months after the Russian invasion began that particularly warmed Taylor's heart, Mead said.
"It said something like 'Today I saw your video. It gave me something to smile about, and I'm forever grateful,'" she said. "That was one of his very favorite ones."
She said Taylor grew up raising all manner of unusual animals, including a pet crow, opossum and a cow.
When his children were young, a neighbor who had a tree-cutting service often found baby raccoons or squirrels in the trees he cut down.
Because animal rescue organizations did not exist back then, the Taylors would happily take the tiny creatures on and raise them.
"We probably raised 10 different raccoons that were our pets," Mead recalled. "They lived in the house and used the litterbox."
The animals were released if Taylor thought they would be able to survive, but many remained with the family as pets.
Taylor had a flying squirrel that he raised and kept, and all his dogs were rescues.
"He wasn't someone who went out and bought animals," Mead said.
Years ago when he became sick with the illness that would eventually claim his life, his mental state while in the hospital was concerning to his daughters and wife of 50 years, Bobbi.
Then he began sharing stories with other patients about his many and varied animal friends over the years.
"By the time we came back the next day, he was completely changed," Mead said.
Mead also recalls her childhood, when her Dad set up a huge Christmas display in the family living room on Christmas Eve.
She said Taylor climbed one of the tall pines on her grandfather's former Christmas tree farm and lopped off the top, which he would then place in the family living room.
Later in life, he began displaying his vast Christmas collection on the platforms of a huge wooden Christmas tree. The display took about two weeks to set up after Taylor reached a certain age, Mead said.
She said he created intricate things like bridges for his Christmas village, and he built and painted a series of buildings for the village that replicated businesses and homes in Butler.
"He was amazing," Mead said.
Taylor also was known by those who attended fairs, carnivals and festivals of decades past as Ernie the Chicken King, as he sold barbecued, slow-cooked half chickens from his popular booth each summer.
"He was an extreme Christian, and he loved God," Mead said. "He will be forever missed."
A funeral for Ernie Taylor will be held at 11 a.m. Monday at Graceway Community Church, 241 Freeport Road, Butler.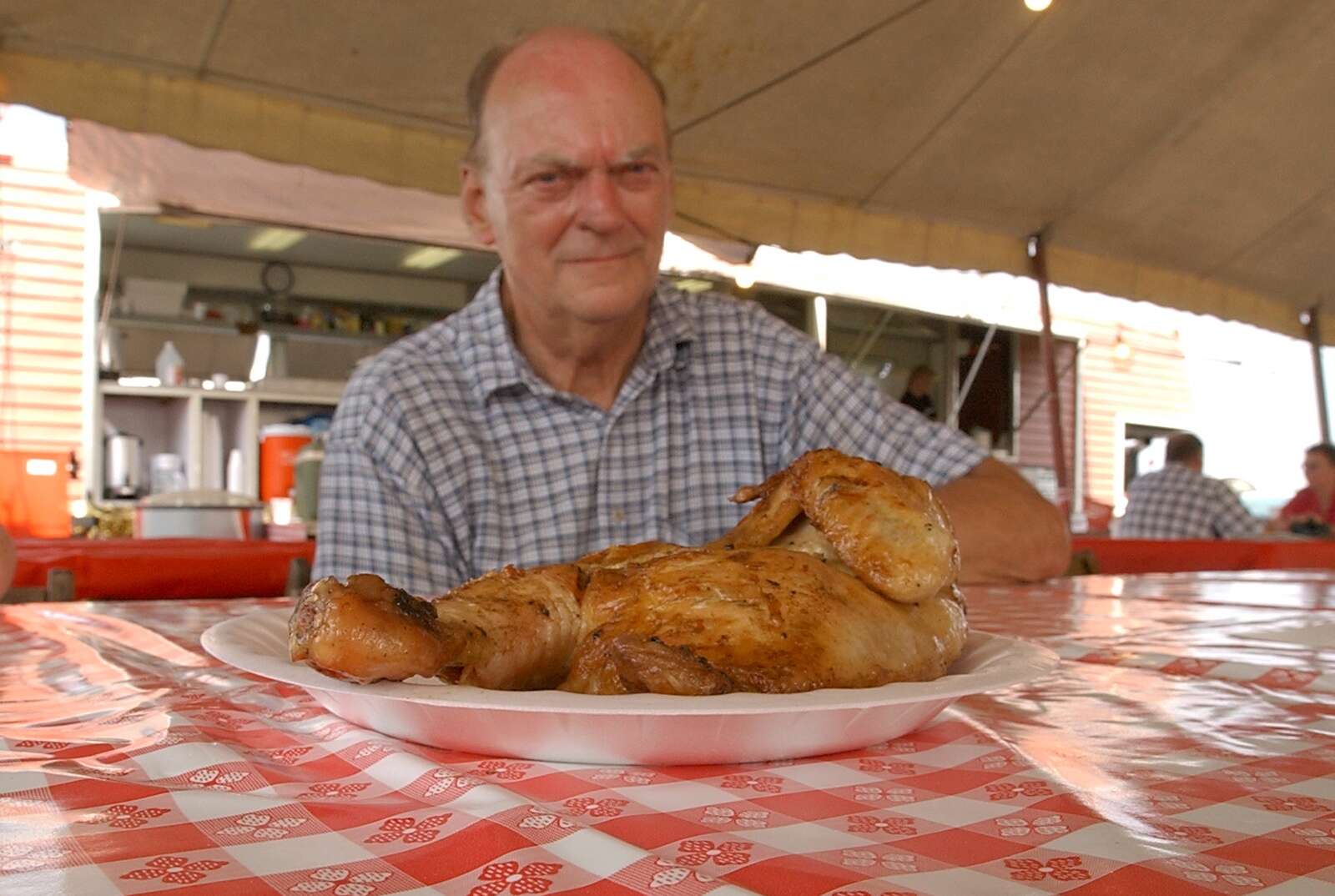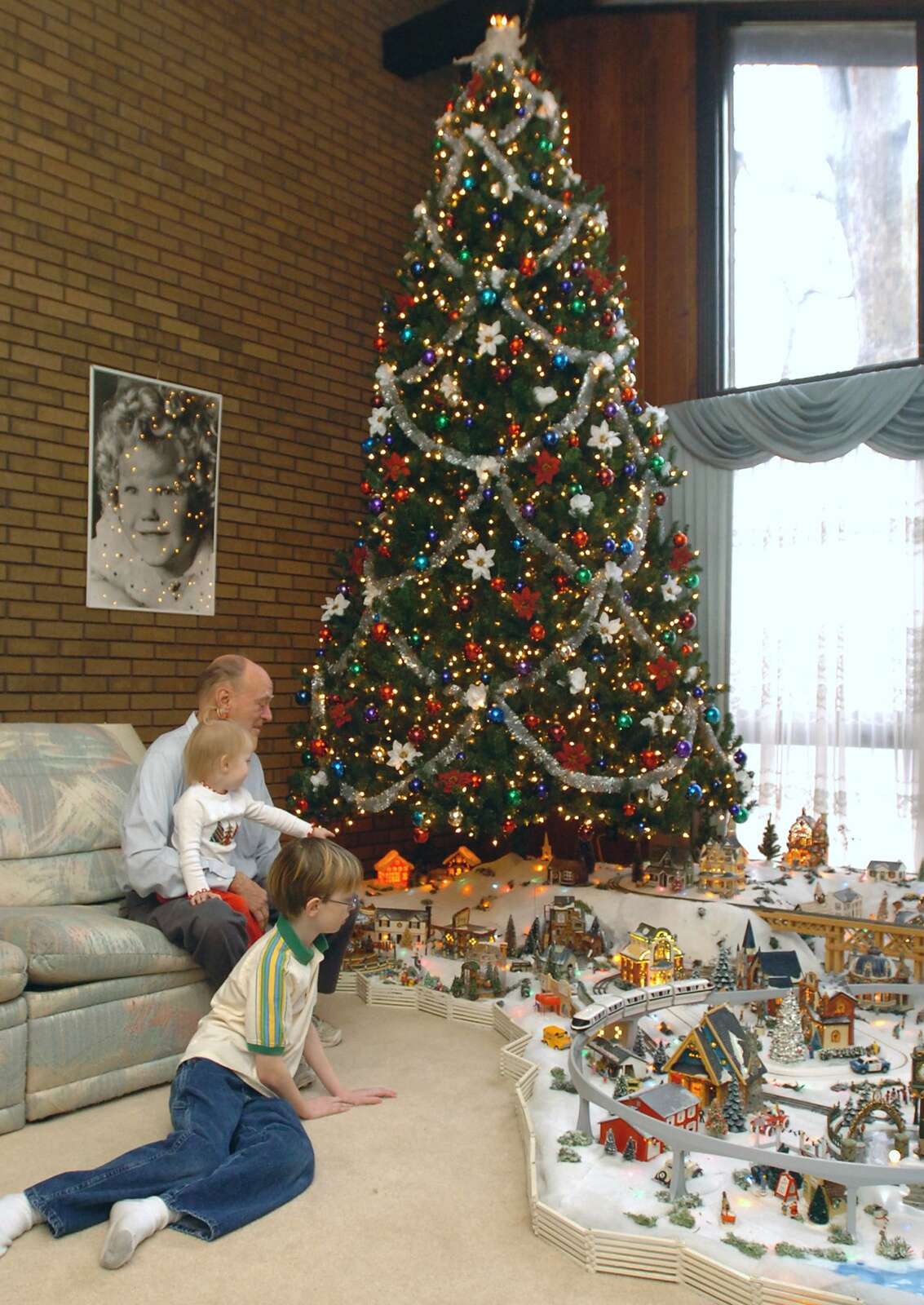 More in Local News