Students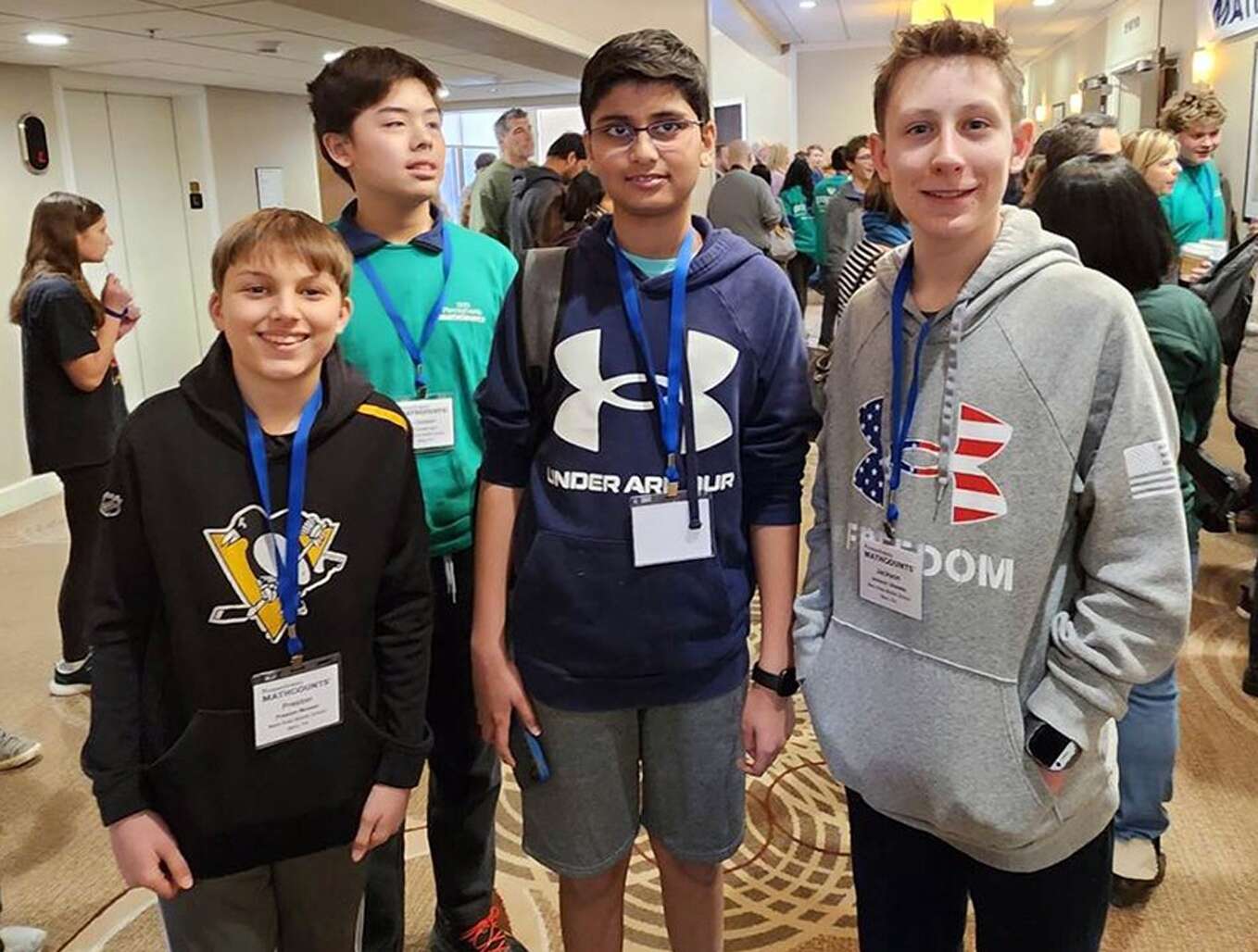 The Mars Area Middle School's MathCounts Team competed in the 2023 Pennsylvania State MathCounts competition March 17 and 18 at the Sheraton Harrisburg Hershey Hotel.
The team of eighth-grader Conner Liu and seventh-graders Preston Musser, Mahin Ugle and Jackson Ulonska joined in the event. In addition to the competition, the students also participated in an activity, planned and implemented by the University of Pittsburgh Johnstown engineering students.
The students competed against their peers from private and public schools throughout Pennsylvania.
———
Three members of Mars Area High School Speech & Debate Team placed at the 2023 Pennsylvania High School Speech League State Competition on March 17 and 18 at Bloomsburg University of Pennsylvania.
Seniors Avery Beller and Cole Winstead took fourth place in the News Broadcasting category, and junior Lauren Karg received seventh place in the Prose category.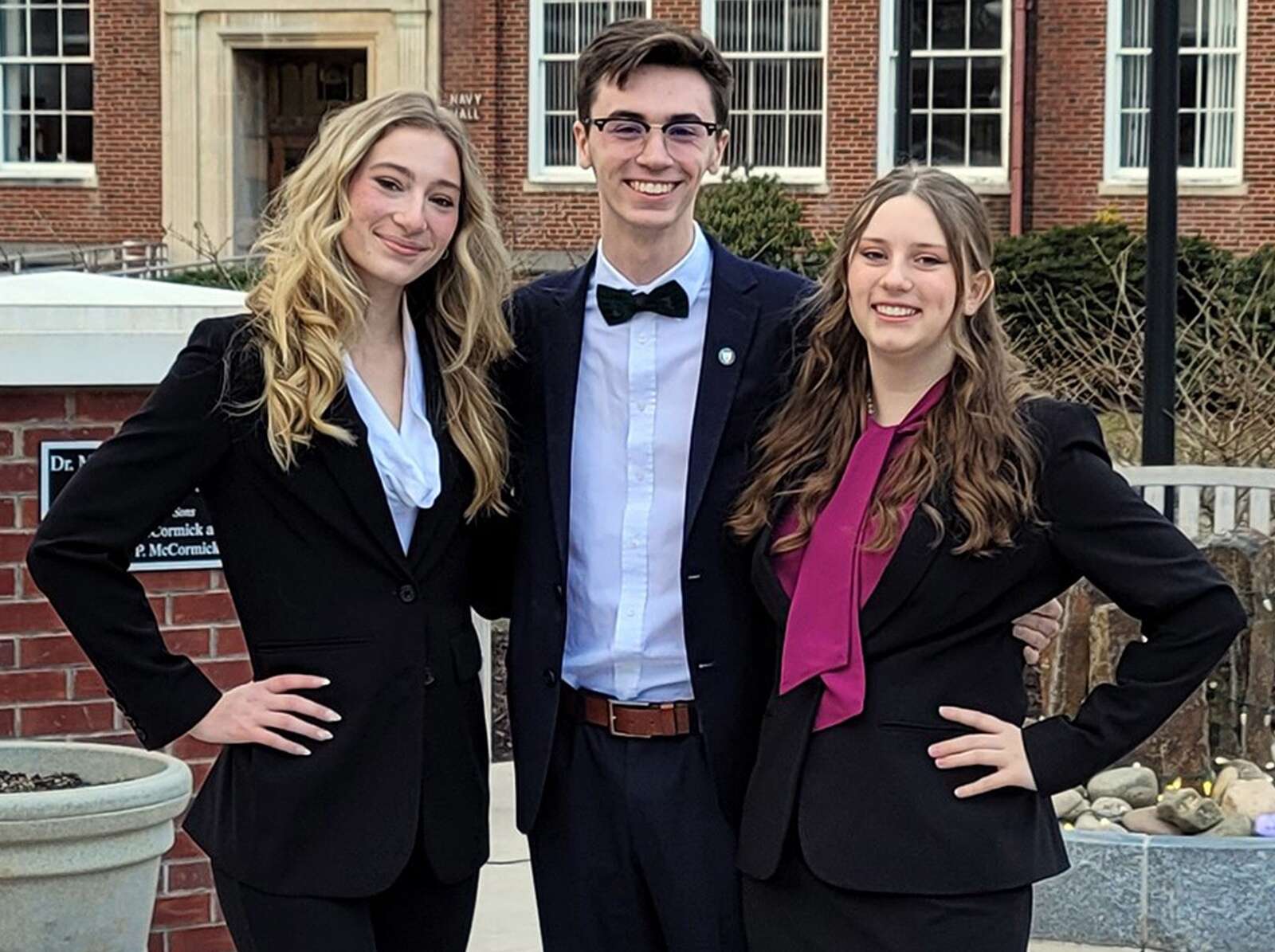 ———
Mars Area High School Indoor Percussion and Winterguard teams each placed in recent competitions.
Mars Indoor Percussion took second place with an overall score of 87.700 in the Percussion Scholastic A competition at the Winter Guard International Dayton Percussion Finals on March 18 in Dayton, Ohio. The Planets competed against teams from high schools in Illinois, Ohio, Pennsylvania and New York.
Mars Area Winterguard received second place with an overall score of 80.760 and top marks for Effect in the Scholastic A competition at the Three Rivers Winter Ensemble Association Top Hats event on March 18 at Hempfield High School. The Planets went up against teams from Gateway, Kiski Area and Mt. Lebanon high schools.
———
Mars Area High School juniors Claire Magness, Ryan Schnitgen and Meghan Smith were nominated to attend the Rotary Leadership Youth Award Leadership Camp from June 11 to 16 at Westminster College, New Wilmington.
Nominees are those students who have been identified as leaders in the school and community. Students will participate in the areas of leadership, interpersonal skills, personal reflection, and discovery and service-focused application.
The camp also gives students an opportunity to meet and network with their peers from other Western Pennsylvania high schools.
———
Eight Pennsylvania College of Technology students, including one from Butler, were among 529 entrants from across the country who took part in the National Collegiate Landscape Competition from March 15 to 18 at Mississippi State University.
Sophia G. Wiest, a landscape/plant production technology student from Butler, placed third in the Construction Cost Estimating category, fifth in Sales Presentation and 24th overall.
The college finished 23rd among 46 schools at the event, which is sponsored by the National Association of Landscape Professionals. Top honors went to Cuyahoga Community College.
More in Student Directory