Birthday Bash
Mars' Grieco scores 6 goals on day he turns 17
ADAMS TWP — Friday was Enzo Grieco's 17th birthday, but he was more concerned with the amount of balls the Planets put into the net than how many candles were on his cake.
The junior on the Mars boys lacrosse team did so six times to lead the Planets past visiting Upper St. Clair, 14-13. His last score — the team's final goal of the game — gave the Planets valuable breathing room at 14-12 with three minutes, 11 seconds left.
Dalton Yates scored for the Panthers 84 seconds later, but Upper St. Clair turned the ball over three times late and Mars celebrated the narrow victory.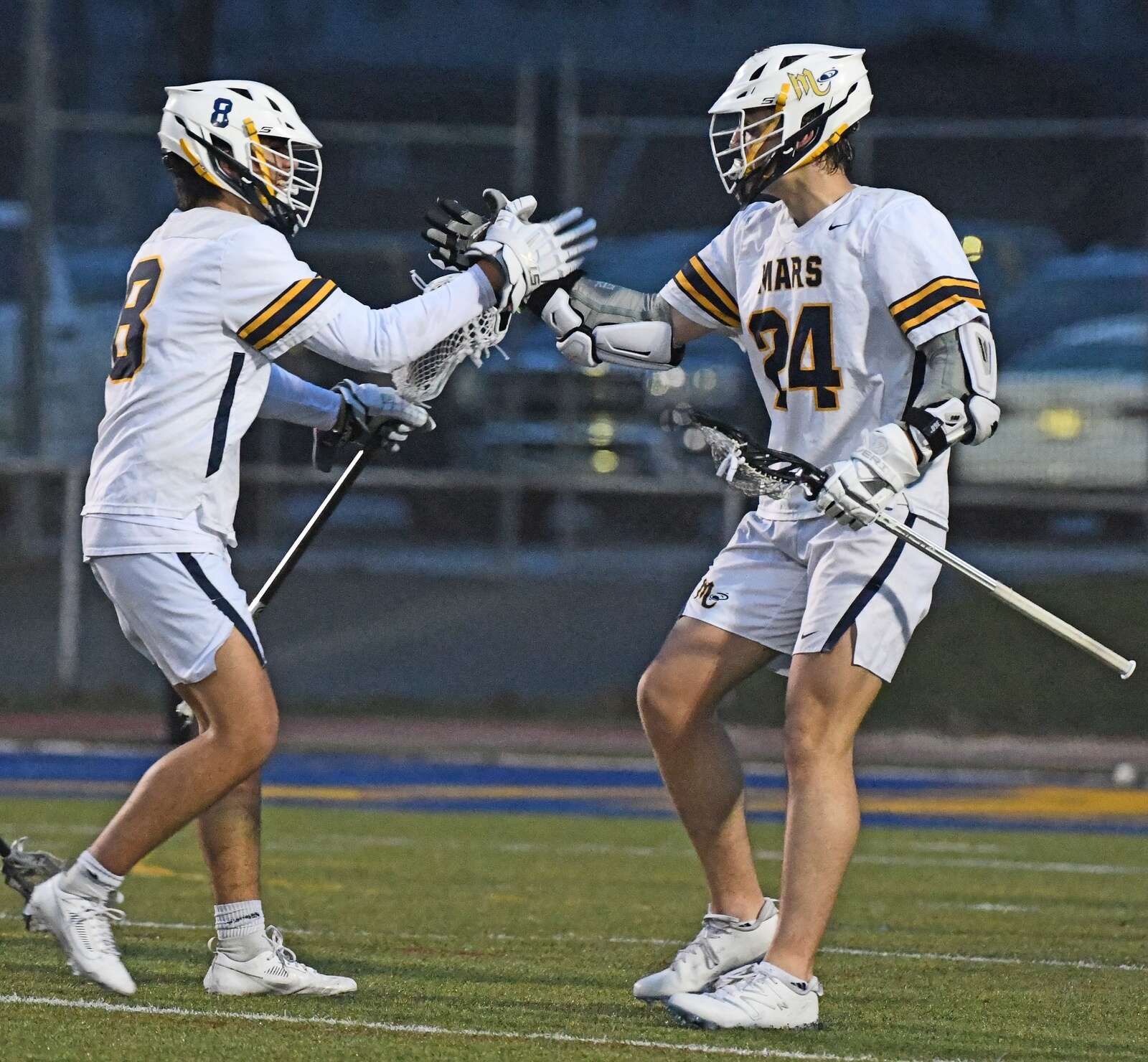 The Planets (6-0) are six-time defending WPIAL champions and are coming off a state crown earned last June.
"It came down to moving off the ball and getting off the best shot, not just the first shot," said Grieco of the latest win.
"Enzo is a tough, tough competitor," said Mars coach Bob Marcoux. "Last year, he was pretty much a finisher, but is now initiating a lot of our offense and getting assists. He's all about the team and has become a better leader."

More in Digital Media Exclusive