Mars pitching shuts Butler down in 2-0 win
Stellar on the Mound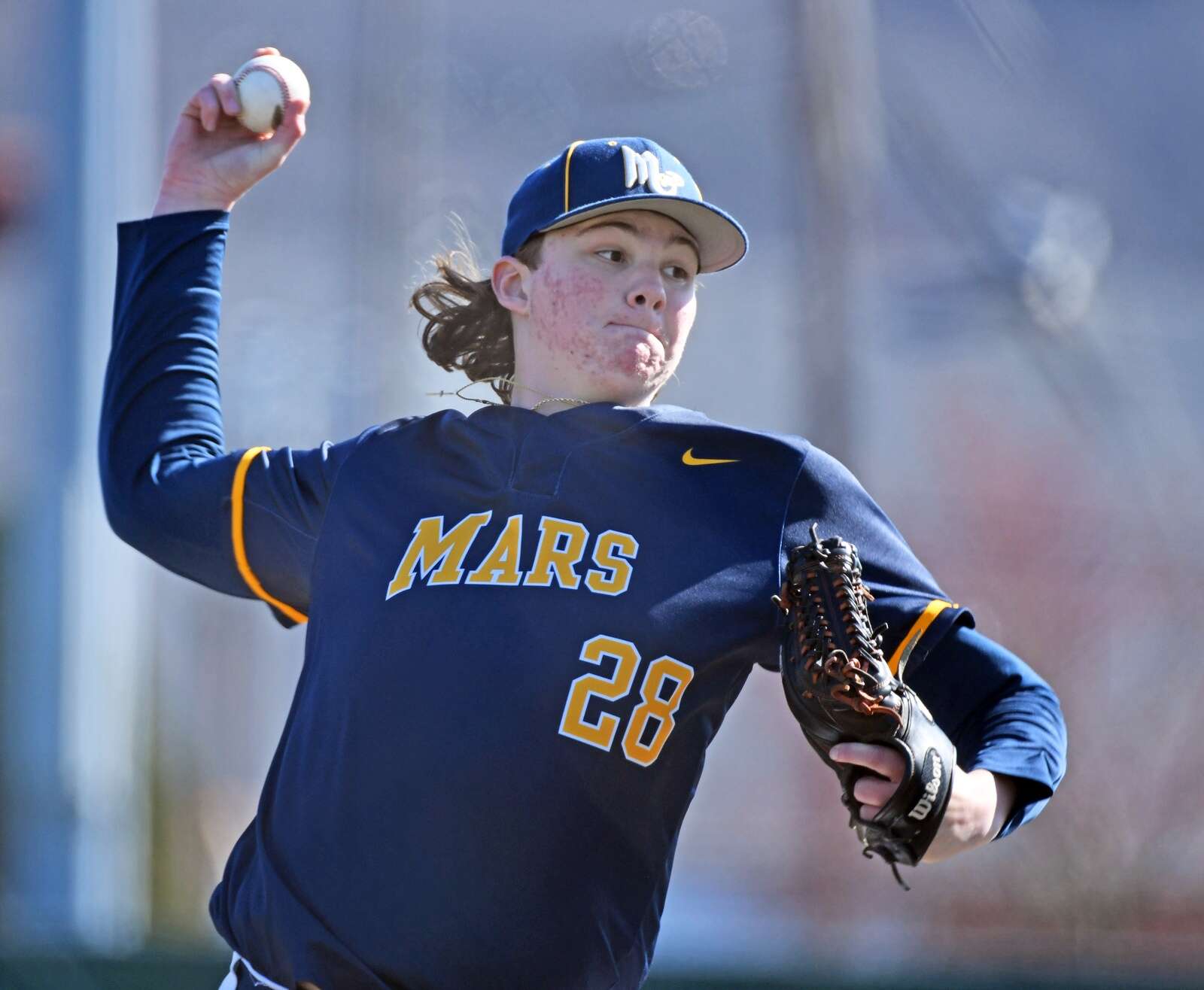 Butler is still smoothing things out on the diamond — which was to Mars' benefit Thursday afternoon.
The Planets hung a run on the scoreboard in each of their first two turns at the plate and kept their hosts without a hit over the final six innings in a 2-0 baseball win under blue skies at Michelle Krill Memorial Field at Historic Pullman Park.
Regular shortstop Lance Slater was hurt before the game and the Golden Tornado had trouble on the left side of the infield in the early going, which contributed to the only two runs scored in the matchup. Butler committed five fielding errors in total, including two on the initial at-bats of the game.
Mars' Jake Johnson got on to lead things off, moved to second base on a passed ball, and reached third when Chase Winstead put the ball in play on Golden Tornado starter Madden Clement's next pitch.
He scored on a balk shortly thereafter, then Clement walked his counterpart, Charlie Bickel, before fanning three in a row to get out of the inning.
James Desmond was inserted on the bump in the second frame and defensive troubles persisted. Richie Lusk got on via error to start the inning and later came across on a Winstead fielder's choice.
"It's definitely growing pains," Butler coach Josh Forbes said. "It's just trying to find ways to win baseball games. We still have a lot of moving pieces."
Priot to that, Clement and backstop Conner McTighe had back-to-back singles in the first, but neither of the two batters after them could muster anything.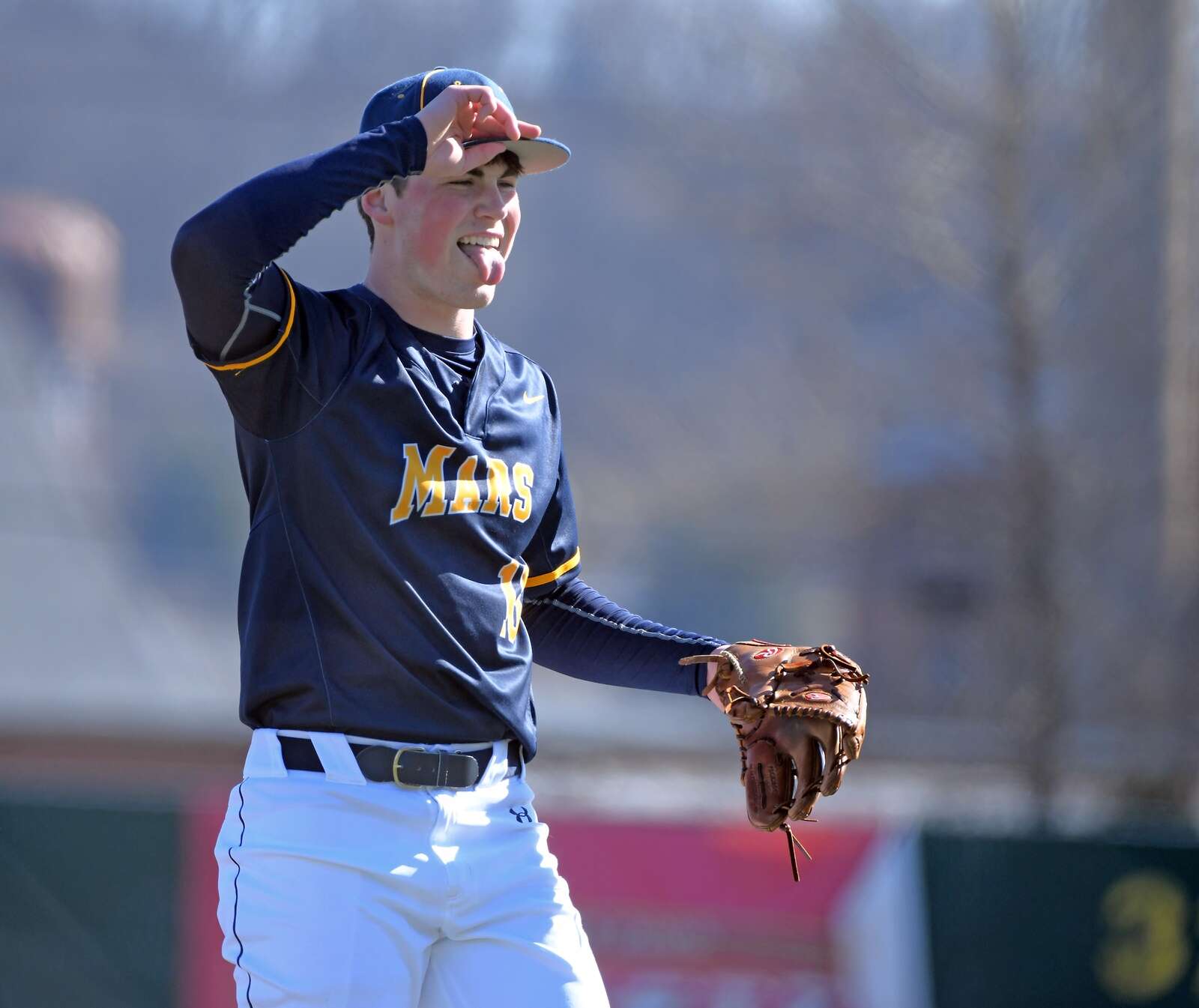 "That's been the strength of our team thus far early on, has been our pitching," Thompson said. "Being able to throw a lot of strikes makes it really easy to play defense behind them."
Starter Charlie Bickel, the team's No. 2 hurler, went three frames, striking out two batters. Thompson said the right-hander uses a curveball that finds the zone and sets up his fastballs.
Jacob Maple took over on the mound for Mars in the fourth and fifth innings. He gave two free passes in the latter frame, but Golden Tornado base-running miscues washed away any threat for the hosts to get on the board.
"He took a little bit to find his rhythm and he was able to work through some of that," Thompson said of Maple. "That's that growth that we need from our pitchers, to be able to figure out when things don't go well, how to pitch out of those situations."
Kyle Haddad typically follows the starter, but was tasked with finishing things out in the final two innings this time out. He threw 13 of his 25 pitches for strikes and sped through the final frame using only six offerings.
"They came out, they just got two runs, and they did a good job of keeping us off-balance," Forbes said. "They didn't give us anything, so they did their job."
Desmond turned in a solid effort for Butler, as he got out all but one inning using 16 pitches or fewer. Both crews will be back in action on the road starting three-game series on Monday.
Mars 110 000 0 — 2 2 0
Butler 000 000 0 — 0 2 5
W: Charlie Bickel 3IP (2K, 1BB). L: Madden Clement 1IP (3K, 1BB).
Mars (4-2): Chase Winstead 1B RBI, Richie Lusk 1B
Butler (2-2): Madden Clement 1B, Conner McTighe 1B
Monday: Butler at Pine-Richland; Mars at West Allegheny
More in High School