Bowl for Butler supports 'good organization, good cause'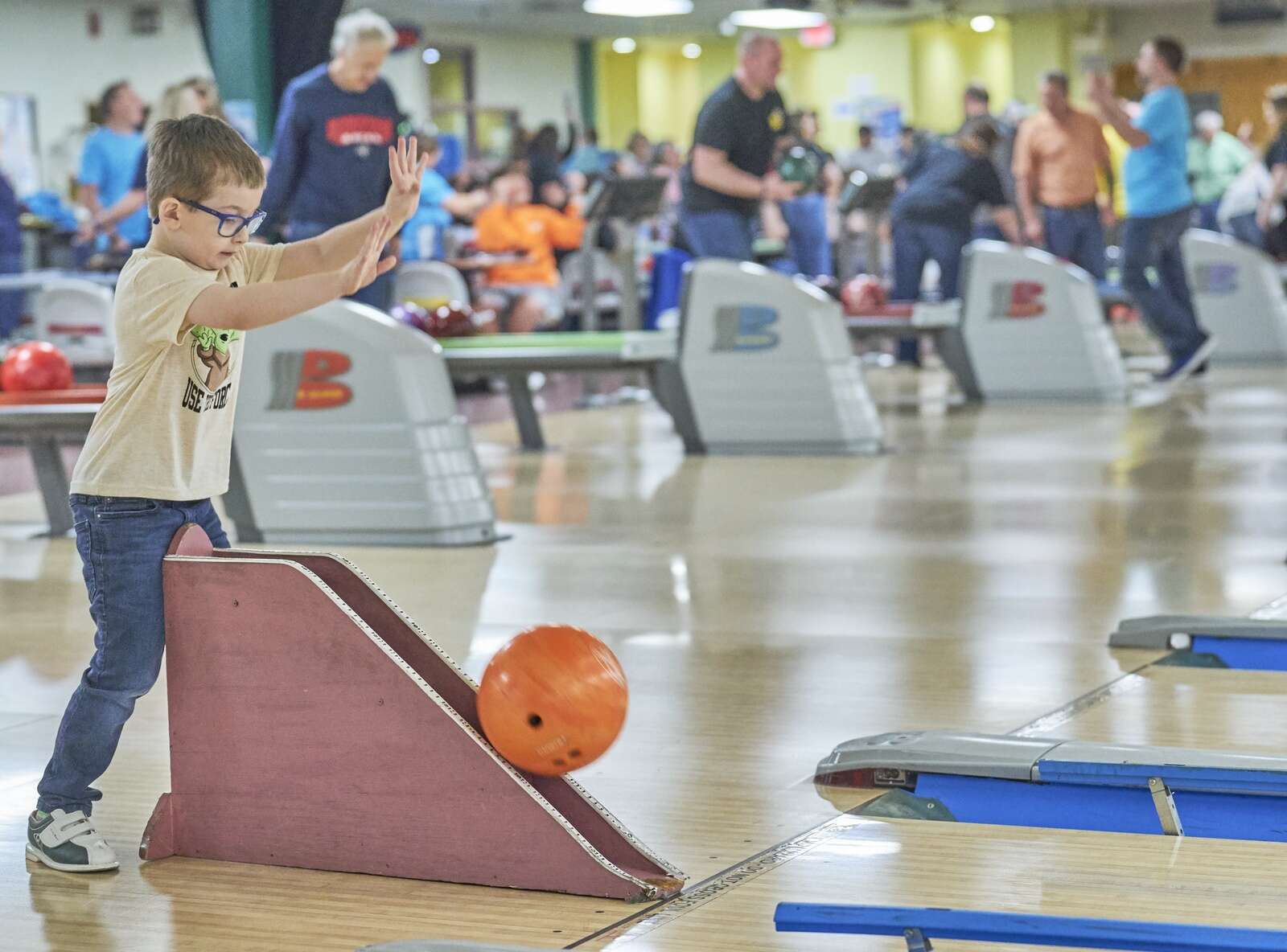 Over 160 players packed Family Bowlaway Fun Center on Sunday, March 26, to "Bowl for Butler" and support Butler Downtown.
According to Audrianna Bly, president of Butler Downtown, the second annual Bowl for Butler helped raise funds for the organization's many community events.
Last year, she said, it was their biggest fundraiser, bringing in just under $10,000.
"We're hoping to raise more than that," Bly said. "Then all the funds go back down to community events in Butler Downtown — either different events we're working on or different initiatives to help the community."
The crowded bowling alley was sold out, with teams of six at all 28 lanes laughing, dancing and, of course, bowling.
"Last year, we did a competition, but people weren't really interested in it. They just wanted to bowl and have fun and kind of relax," Bly said.
So, while there were no trophies to be won, Bly said they were offering plenty of other prizes throughout the day.
One of those prizes, she said, was a chance to win $100.
"It's a card game," Bly said. "It's a deck of cards face-backwards. Then you pay $5, you pick a card, and then at the end of it, whoever picks the queen of hearts gets $100."
The cards were offered by volunteers throughout the event.
"What we have here today also is a basket auction — I think we have like 30 baskets," she said. "And then we have a 50/50 (raffle). The 50/50, actually, is a whole summerlong 50/50 at all of our events that we have, so at the end of August at our last 'Foodie Friday' we'll draw the winner out."
Foodie Friday, which brings food trucks to downtown Butler the third Friday of May through August, is just one of the many community initiatives for which the event was helping raise money.
"Our big thing that we're working on right now is called 'Sips in the City,'" Bly said.
Sips in the City will be May 6, offering a walking tour of wine, beer and liquor along Main Street. She said these events are being used to revitalize the city.
"Even though it's bowling, this is the fun thing, all the money raised will go back to helping that," Bly said.
A huge success
Sponsored by the Butler County Chamber of Commerce, the Center for Community Resources and NexTier Bank, the event drew a spectrum of players from throughout the county.
"We have a lot of people," Bly said. "I would say probably a good mix of local businesses that have teams and then a lot of just local people."
Dr. Stephanie Kobil, of Kobil Dental, said she brought her office as a team-building activity.
"It's our first time, and we're having a blast so far," Kobil said. "We are 'The Molar Bowlers.'"
Sporting one of her team's matching "Molar Bowlers" shirts, Kobil said the event was an opportunity to have fun and support a "good organization, good cause."
"I think that it's a great idea that we start refurbishing downtown and making it look as pretty as the city that it is," she said.
Julie Sebock, team "#TheClearChoice" of Clear Choice Enterprises, highlighted the importance of supporting "the community in which they live."
"Every bit of participation, donation, makes a difference, and if you care about where you live, where your children play, go to school, then you should be here and support in any way you can," Sebock said. "And, if not at Bowl for Butler, they have a lot of future events that are coming up that people can participate in."
Bly agreed, and said the event had received overwhelming support from the community.
"It has been a huge success," Bly said.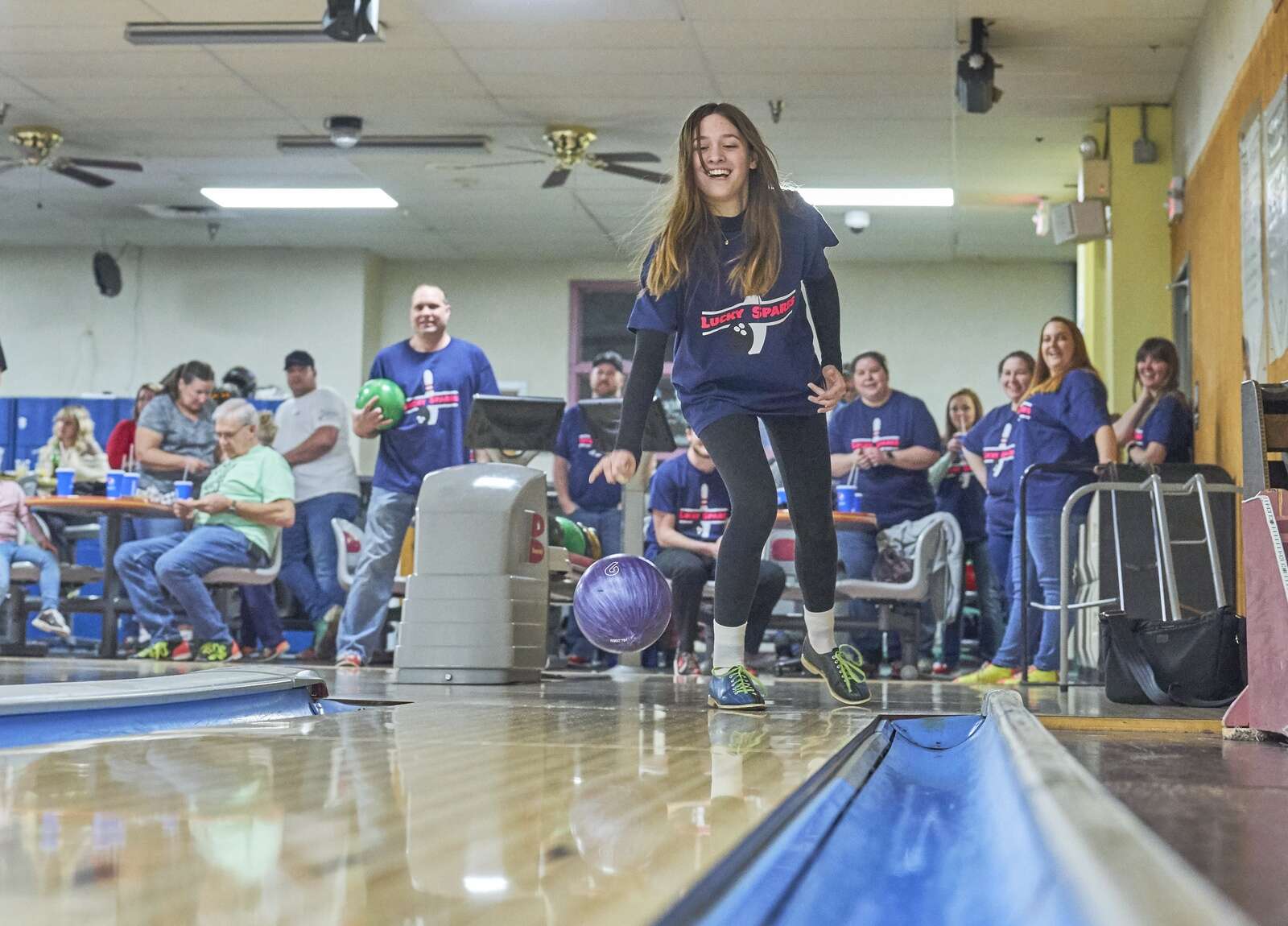 More in Community