Butler County dairy farmers respond to alternative milk ruling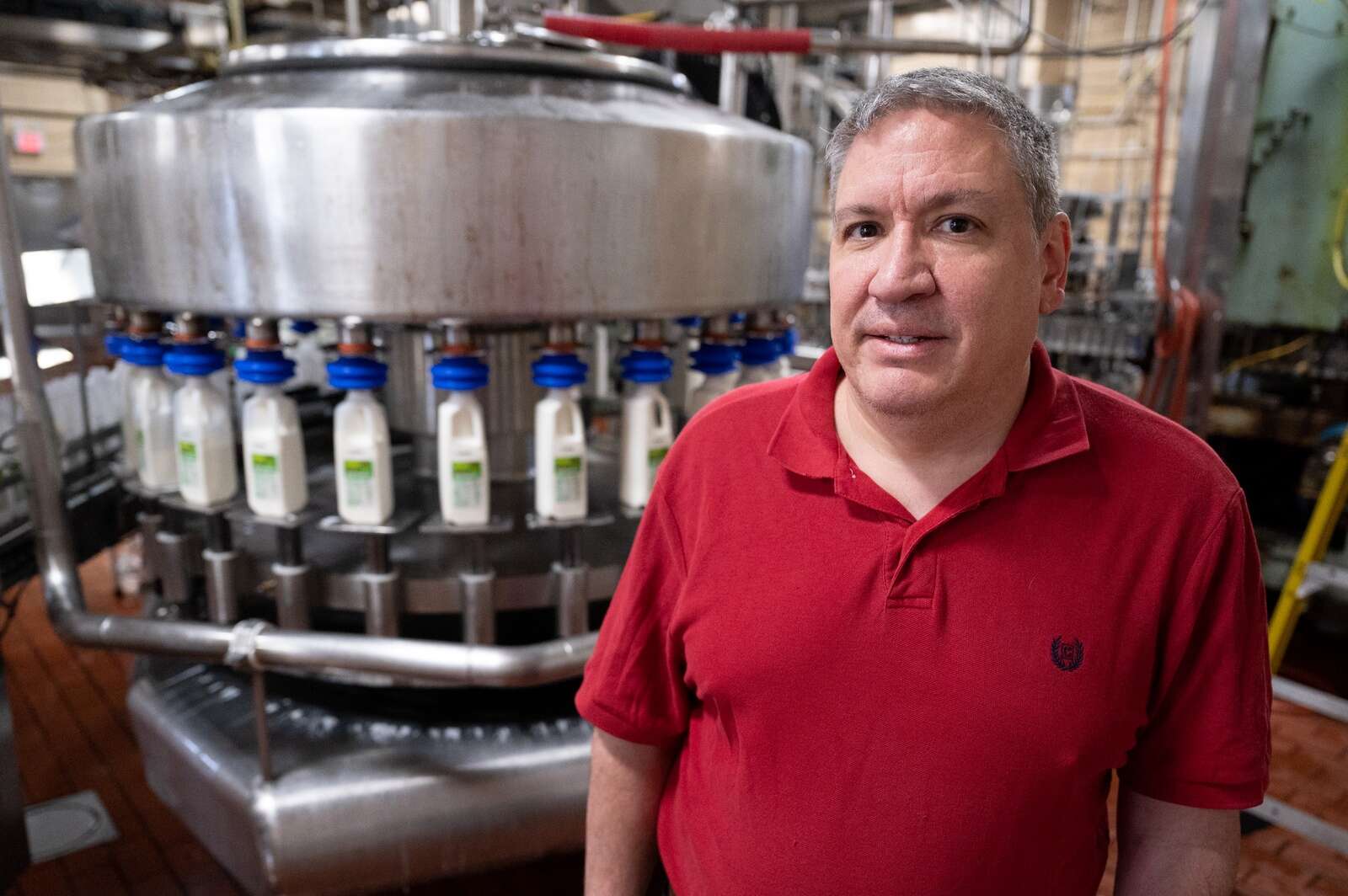 'What's in a name?'
According to a draft labeling recommendation released by the U.S. Food and Drug Administration last month, alternative milk products — such as almond, soy and oat milk — can continue billing themselves as "milk" to consumers.
"I mean, these other items could be 'juice,' but I don't think they should be referred to as 'milk,'" said Craig Marburger, president of Marburger Dairy Farms in Forward Township.
The FDA's release stated its studies show Americans generally understand alternative milks are not dairy products. In spite of this, William Thiele of Thiele Dairy Farm in Jefferson Township said consumers continue to tell him they believe the products are "flavored" cow milk.
"They're at the dairy aisle and they say, 'Oh, I love the taste of almonds, I'm going to take an almond milk,' when in reality they love drinking cow's milk," Thiele said. "That kind of comes back to us dairy farmers as there's people buying a product that they think is milk but really isn't."
In an effort to curb any confusion, the FDA recommended milk alternatives "include a voluntary nutrient statement that conveys how the product compares with milk."
"I believe our milk products have nutritional advantages over these artificial items," Marburger said. "They're trying to make it sound like they're just as good as our products are — they're just artificial."
The FDA ruling on these "artificial" milks, Marburger continued, only serves to limit shelf space for dairy farmers in the region.
"It definitely takes shelf space out of the dairy case and gives it to somebody else who is not producing milk," he explained.
According to Thiele, the solution was limiting the state's definition of "milk" rather than broadening it.
"Milk should come from a lactating mammal, and the stuff that comes from almonds, or whatever they're trying to squeeze some kind of liquid out of, should be labeled as not-milk," Thiele said and laughed, "an 'almond beverage,' whatever they want to call it.'"
Vogel: Issue black and white
In a state Senate memorandum released March 8, Sen. Elder Vogel, R-47th, proposed legislation "that would clarify the definition of milk in the state of Pennsylvania."
"There is a clear disadvantage when non-dairy milk substitutes are allowed in the dairy case and compete with actual milk by claiming to be a healthier alternative," the memorandum stated.
According to Vogel's statement, the FDA does define milk under the Department of Agriculture as a dairy-based product.
"However, the recent ruling by the FDA to allow non-dairy-based beverages to continue using the term "milk" — and therefore contradicting their own definition — is an attack on the dairy industry and misleading to consumers," the statement read.
Marburger said he agreed with Vogel's move to define milk as "only milk from animals."
In a letter sent to Vogel March 20, People for the Ethical Treatment of Animals, PETA, also offered its view.
"We're writing today with a recommendation for your milk definition bill," the letter stated. "In the interest of honesty in advertising, it should call cow's milk what it is: bovine mammary secretions."
The letter then offered an addendum definition from the Merriam-Webster dictionary, stating that "plant-based products that resemble and are used in place of cow's milk are also milk."
"Another definition of 'milk' offered in this dictionary is 'to exploit,'" the letter continued. "It's easy to see why when we look at the cruel dairy industry."
For Vogel, though, the issue was as black and white as a dairy cow.
"I am not anti-plant-based alternatives, and I am not saying we need to ban or get rid of the plant-based drinks," Vogel said. "I do think it is misleading and disingenuous to consumers and especially the hard-working dairy farmers to allow them to use the word milk in their marketing."
The FDA will be taking public feedback on the ruling until April 23. Comments may be made at regulations.gov.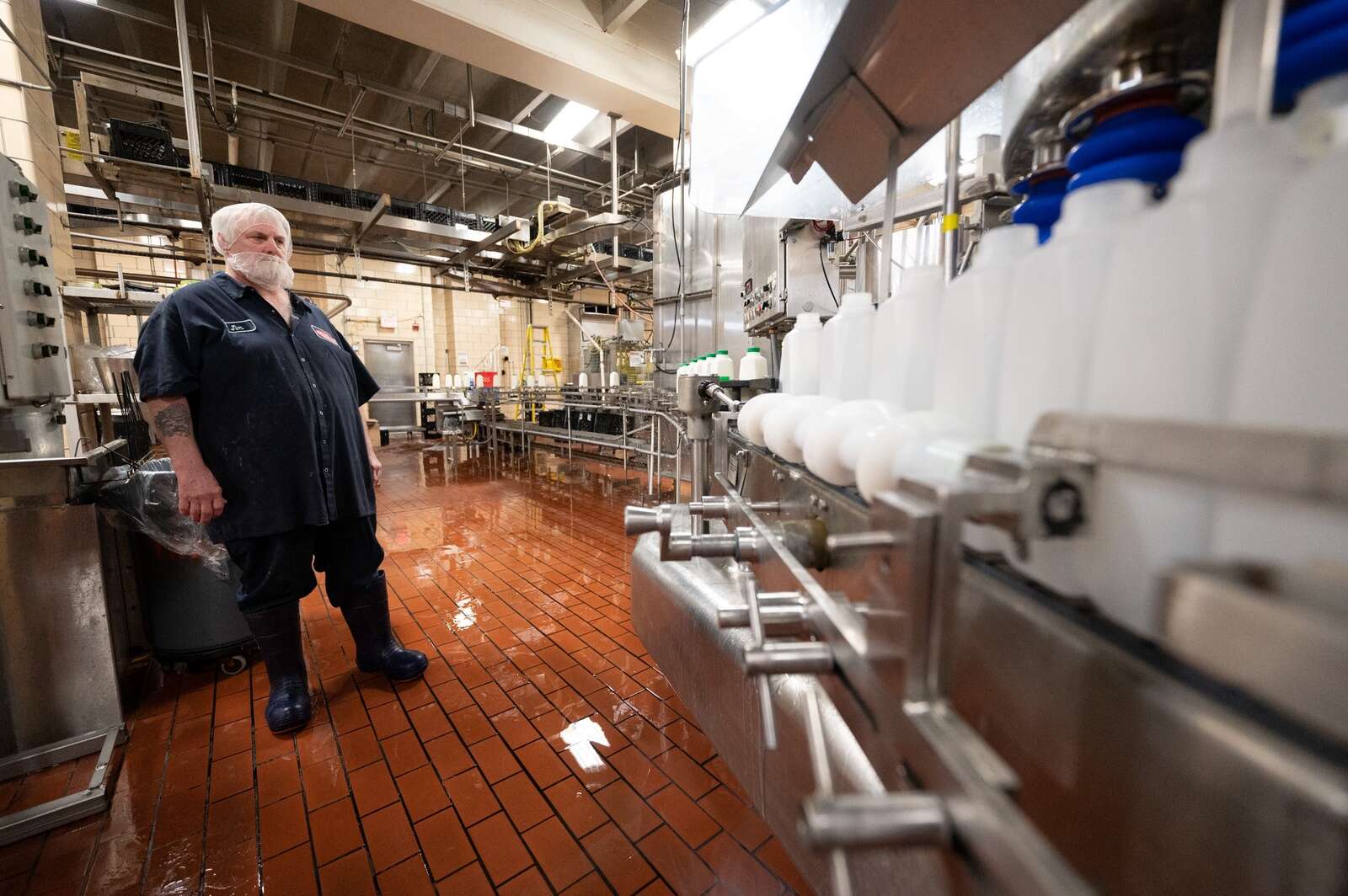 More in Agriculture