Restaurant Week brings support to area eateries
It's a challenging industry, and anything that brings in customers or otherwise raises awareness of local eateries makes a difference to restaurant owners such as Vince Tavolario.
Tavolario had only positive things to say about the Butler County Tourism & Convention Bureau's Restaurant Week. an event continuing through Sunday with the intention of bringing support to more than 30 area restaurants.
"Anything like this is a plus. It brings awareness to independent and family-owned restaurants. (The bureau is) always trying to do something that makes us feel good, because we need as much help as we can get. This is a fragile business to be in," said Tavolario, who owns Natili North at 204 N. Main St.
Natili North, a family-owned and operated restaurant in its 50th year, offers a casual atmosphere to enjoy breakfast, lunch or dinner. The restaurant has daily features that are listed on its Facebook page. It is offering a 10% discount for anyone who mentions Restaurant Week.
Many Restaurant Week participants are offering featured menu items and may offer discounts on featured cocktails and beverages, as well as meal discounts, according to Jack Cohen, president of the tourism bureau.
He described the week as a positive way to bring in new customers, show appreciation for existing customers and support the community in a way that aligns with the bureau's mission. This is the second year for the annual event.
"People stay indoors during the winter; spring is here, and it's time to get them out. This is a great way to get our restaurants busy again," Cohen said.
It's been difficult for the restaurant and service industry since the pandemic, he said. Forced closures, staffing issues, increased expenses and supply shortages have placed a hardship on the industry.
The 34 participants this year offer dining experiences spanning from restaurants and breweries to cafes and coffee shops, with diverse cuisines such as Mexican, Italian, Asian, Indian, seafood, American and more.
"Our job here at the tourism bureau is to promote our businesses, and that's 100% why we do these things. We need to show support for our restaurants and help ... make them strong again," said Cohen.
On the menu
At The Harmony Inn, the menu features a eclectic draught beer selection and a wide variety of both German and American menu items. Beef on Weck is the Restaurant Week feature for the 230 Mercer St. location.
In the northern part of Butler County, North Country Brew Pub has a distinctive draught beer menu, a family friendly atmosphere and homemade fare at 141 S. Main St. in Slippery Rock. The Restaurant Week feature is the "Leroy Brown," a menu item that includes savory toppings and a choice of protein, including vegetarian and vegan options.
"We are thrilled to participate in Butler County Tourism's Restaurant Week, as it not only allows us to showcase our delicious food and craft beers to a wider audience, but it also promotes the local dining scene and boosts tourism in the area," said Terri Halbleib, marketing director for North Country Brewing Co.
"This event has been a great opportunity for us to connect with new customers and strengthen our relationships with existing ones. Through this event, we hope to create awareness and generate interest in our unique dining experience while contributing to the overall growth of tourism in the area," Halblieb continued.
Tom Reese, of Monroe Hotel, 400 E Jefferson St., said the family-owned and operated restaurant features homemade meals and large portions. The restaurant offers nightly dinner or monthly lunch specials.
For Restaurant Week, the restaurant is offering discounts on the chicken Parmesan dinner, the house steak, jumbo wings, steak and chicken salads and the classic Reuben. They are also offering cocktail specials and $5 red wine slushies.
The Monroe Hotel prepared for Restaurant Week by making sure the front of house employees "give service that is sure to bring them back," Reese said.
"Every little bit will help. We are 100% behind the Butler County Tourism Bureau," he said.
Participating restaurants can be found at www.visitbutlercounty.com/Restaurant-Week. Hours of operation vary by establishment.
"Everyone has the opportunity to try something different this week, or to choose their favorite. Go to the website, find what your looking for, check out their Facebook pages for their features. There's nothing better than good food enjoyed with family and friends," Cohen said.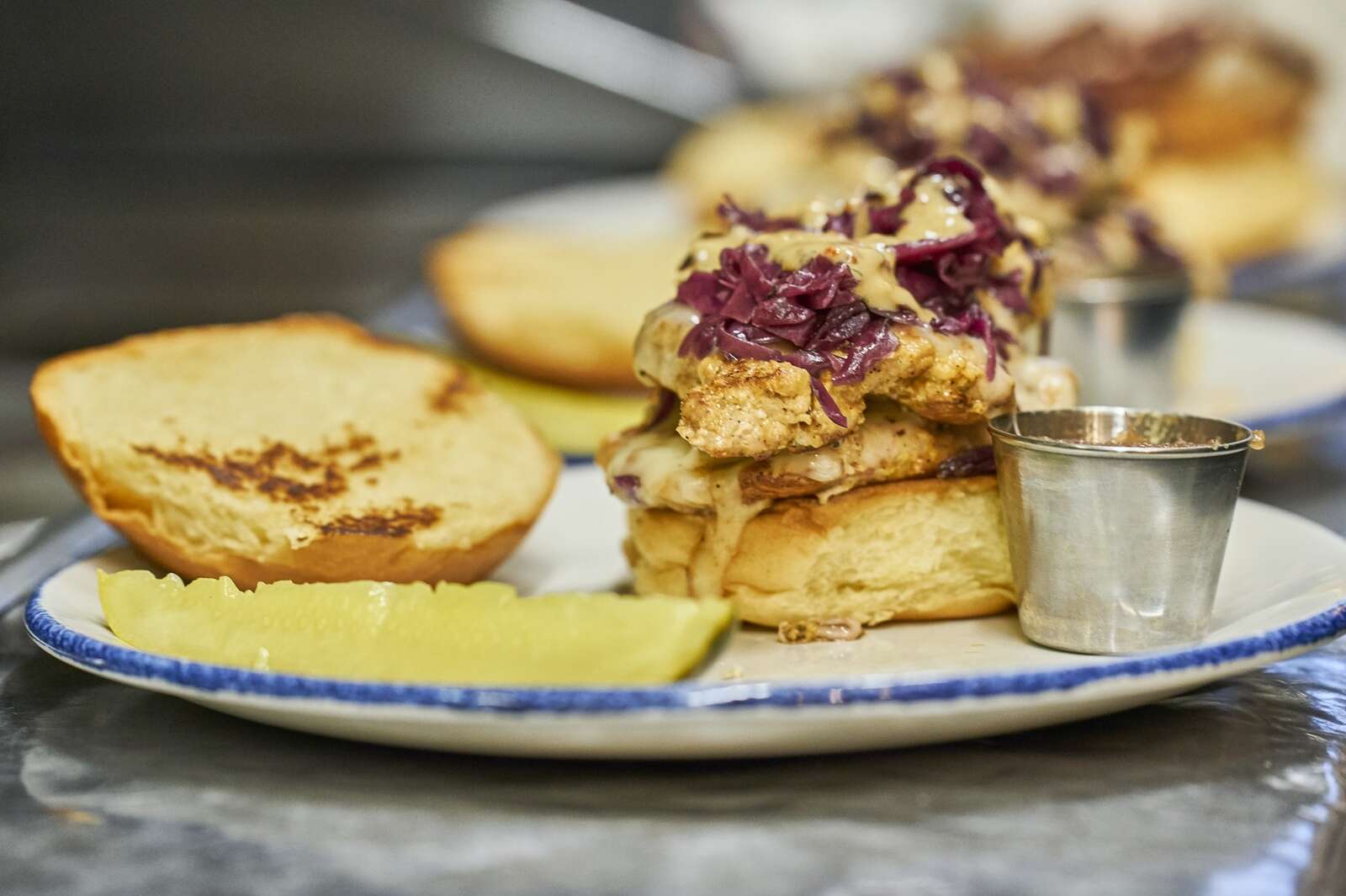 More in Business