Stormwater group receives Governor's Award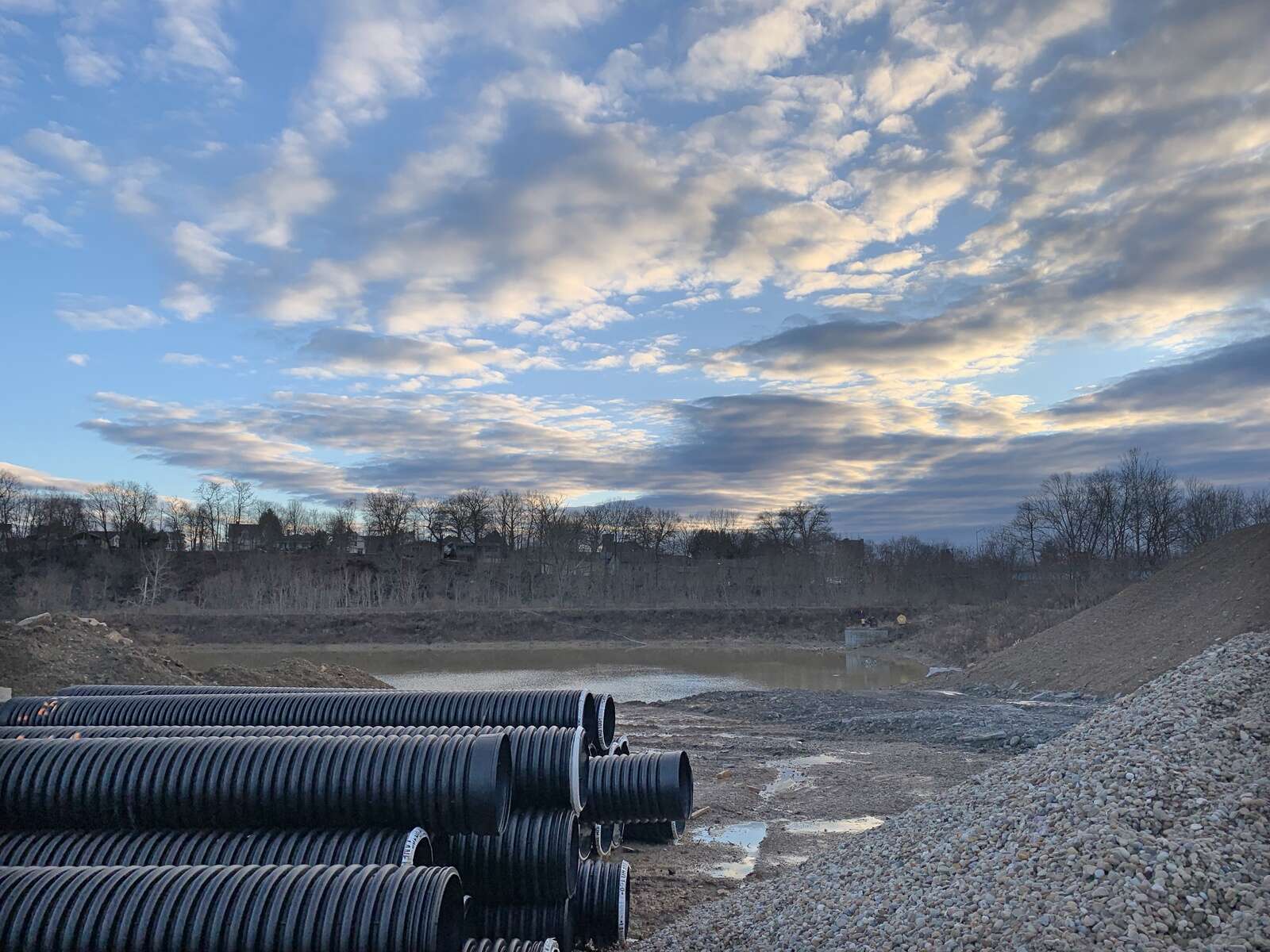 The Southwest Butler Stormwater Planning Group has received a 2023 Governor's Award for the collaboration among its 10 municipalities, according to group facilitator Jerry Andree.
"It's rare in Pennsylvania to have 10 municipalities come together and work so collaboratively on such an issue," Andree said. "I guess it got the attention of the governor's office."
Andree said since the group's inception, the municipalities have developed an unprecedented support system for stormwater management.
"They really got started back in 2019 after the major flooding hit the county," Andree said. "The county had called a meeting of all the municipalities in the county and asked everyone to start working together to start mitigating future flooding events."
Answering that call were Adams, Cranberry, Forward, Jackson, Lancaster and Penn townships and Evans City, Harmony, Seven Fields and Zelienople, who began meeting regularly as the Southwest Butler Stormwater Planning Group.
"Many of them didn't know their own neighbors prior to joining the group — now they know each other," Andree said. "They have built a solid, positive relationship. They put skin in the game, they helped fund a regional study that looked at projects that would benefit each other."
Recently, the group was awarded a series of Municipal Infrastructure Program grants to help make those projects a reality.
"They successfully put a grant application in to the county, under the Municipal Infrastructure Program," Andree said, "and received funding for a little over $7 million to accomplish $10 million worth of projects that will have a profound impact on those watersheds."
It is that effort, he said, that the state is now recognizing.
"We had the opportunity to tell them what the group does," Andree said. "Based on what they heard and their experience in local government, they just felt it was worthy of getting the award."
The winners will be recognized at the 2023 Local Governor's Awards for Local Government Excellence ceremony April 12. The event will be held at the State Museum of Pennsylvania in Harrisburg.
"Everyone will be there, because it is the shining stars of local government," Andree said.
'Shining stars of local government'
What makes this group of 10 municipalities so remarkable, according to Andree, is its ability to put aside political differences for a greater good.
"I think anytime you get two or more municipalities to sit down together and focus on common issues, not on the things they don't like but on the things they share, you can do amazing work," Andree said. "This group has truly demonstrated what can happen when they sit down and address common issues."
Mary Hess, president of Zelienople Borough Council, said the collaboration has gone "a long way" in addressing those issues.
"Zelienople is a strong supporter of intergovernmental cooperation and especially appreciative of the amazing collaboration that is occurring with the stormwater planning group," she said.
The group, Andree said, meets monthly in Jackson Township to discuss stormwater projects, MS4 requirements and, increasingly, general issues facing the region.
"There's a section on the agenda every month that we say 'bring things to the table that are of interest to you and the other members of the group,'" Andree said. "We always have topics come up that they would like to talk about."
Their last agenda, he said, included a discussion about emergency coordination in light of the recent East Palestine, Ohio, train derailment.
"They want to become more aware of 'what is the protocol,' 'who does what,' 'how does everybody respond,'" Andree said. "So we're going to do some education on that."
The group presents a rare opportunity for municipalities to pool their strengths and address these tough issues, according to Mark Wilson, vice chairman of the Forward Township supervisors.
"In this day of increasing demands on local governments with more unfunded federal and state mandates, intergovernmental cooperation provides us with the best opportunity to use our limited resources most efficiently," Wilson said. "Sharing and learning from our neighbors has reduced our need to 'recreate the wheel' and use our resources wisely."
Andree said the trust the group has built over the last few years has made it possible for them to handle any problem.
"It's refreshing to leave the meeting, because they're such a passionate, dedicated group of public servants," Andree said. "They're really trying hard to serve their residents in the most efficient way they can."
More in Government