Seneca Valley wrestlers dispatch Chartiers Valley on Senior Night
Proper Send-Off
JACKSON TWP — For Seneca Valley's four senior boys wrestlers, it was the last chance to perform in front of a familiar crowd. They thanked Raiders coach Kevin Wildrick for making sure they'd have it with a 46-28 victory over Chartiers Valley Wednesday night.
Originally scheduled to face Hempfield , SV was momentarily left without an opponent when the Spartans qualified for the state tournament. Wildrick made it so that the Colts could visit by setting it up at a JV tournament the two schools were at this past weekend.
Raiders seniors Tyler Chappell (127 pounds) and Rylan Wagner (189) notched pinfalls. As did junior heavyweight Roman Royal, while senior Jake Eubanks (152) won by major decision.
"It's always important to give them one more match in front of their home crowd and have the formality of going through, walking down with their parents," Wildrick said. "A lot of times — especially in wrestling — there's a lot more stress on the families and the moms and dads than there are even on the kids, especially as they're growing up and doing a sport like wrestling."
"It was a huge deal for me," Wagner added. "I've been wrestling for Seneca since I was in kindergarten ... I'm going to remember how big of a program it is, how big of a deal it is, and all of the big names that come out of Seneca."
He battled with the visitors' Travis Schoonover for a minute and a half before taking him to the mat with 30 ticks left in the first round. Wagner defeated him 18 seconds later, turning the tables with one foot held off the ground.
"It's called 'putting the pants on,'" Wagner said. "I've known it since I was little. I put the pants on and then I got a reversal. With short time left, I put him on his back and I pinned him."
It capped his first and only campaign starting for SV.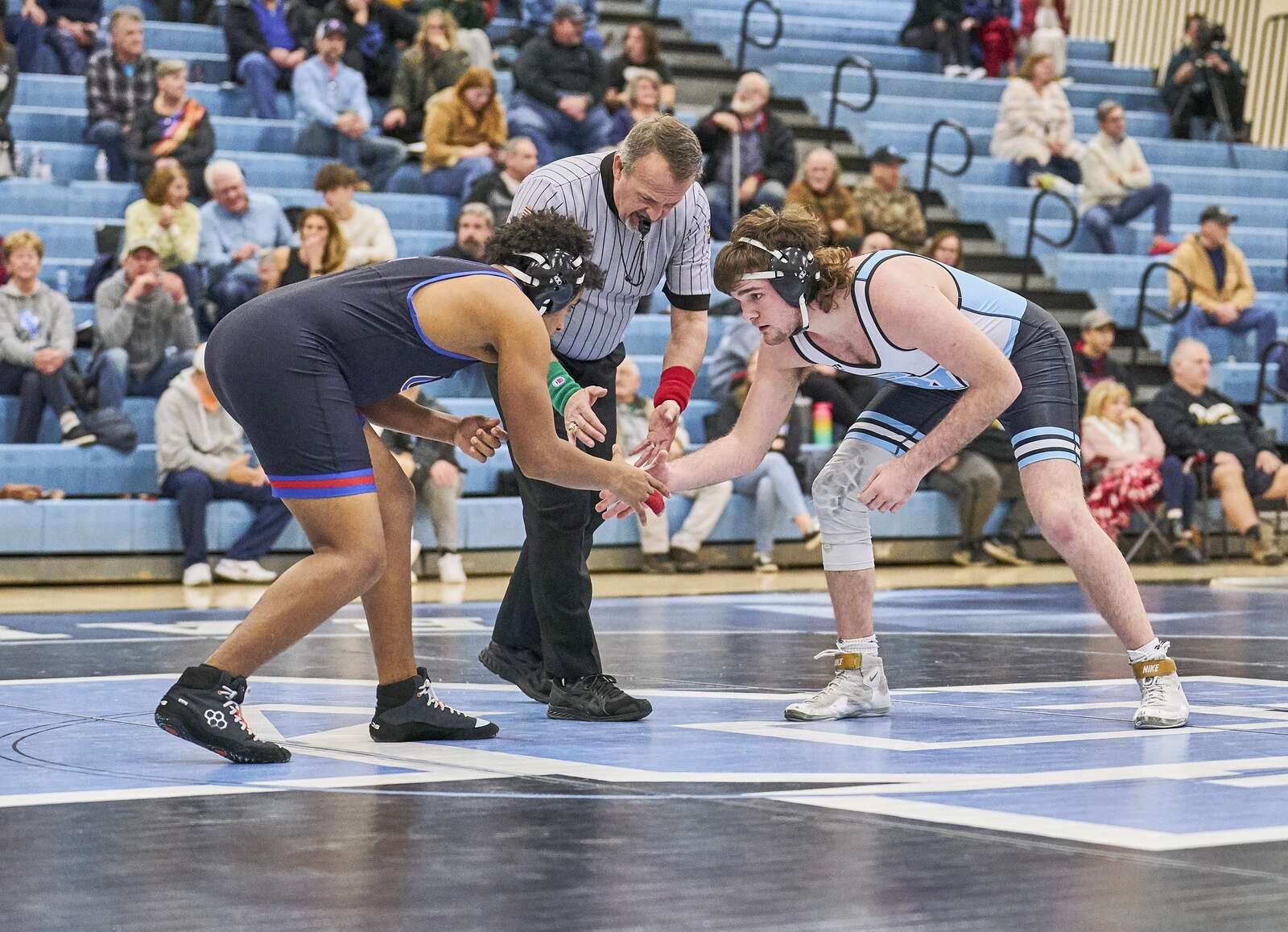 "He has really come through in a lot of matches and really shown that he's been working hard in the background," Wildrick said.
A 100-win wrestler, Chappell sees himself as a connection between Raiders grapplers past and future — a role model for those younger than him and the next accomplished graduate in line to go to the collegiate level. He'll continue his career next year at the University of Pittsburgh.
Chappell came out on top in the second contested matchup of the evening, after Chartiers Valley's Brady Joling topped junior Jack Tofanelli in the one at 121 pounds. Freshman Vincent Garrastazu (107 pounds) and junior Connor Smith (114) won by forfeit prior to that.
Chappell took his time to soak it all in, going up 10-0 in the third round before pinning the Colts' Logan Connolly 29 seconds into that same frame. Chappell had faced off with him earlier in the go-round and pinned him in the first two minutes.
"I wasn't too worried about getting it done early," Chappel said of the grapplers' latest bout. "Just kind of enjoying my last match here and not stressing too much about the outcome."
"He did what he always does," Wildrick said. "He just stayed steady through every position, got to his offense when he needed to, and took care of his business."
Next up for SV is their WPIAL section tournament, held on Feb. 26 at North Allegheny High School.
"Now, we have the next couple weeks just to train and kind of work on those things that we saw tonight and other weeks," Wildrick said. "Fine tune and get them ready."
"The postseason looks nice for me this year," Chappell said. "Just a lot to prove ... It would be incredible to pull off a run. It's definitely not far out. I just have to show up and perform. I'm a little undersized this year, but it just gives me that little underdog mentality."
The Raiders also recognized senior Teagan Leighty and girls wrestler Madison Cardinal.
Seneca Valley 46, Chartiers Valley 28
(Match started at 107 pounds)
107-Vincent Garrastazu (SV) won by forfeit; 114-Connor Smith (SV) won by forfeit; 121-Brady Joling (CV) pinned Jack Tofanelli, 5:10; 127-Tyler Chappell (SV) pinned Logan Connoly, 4:29; 133-Zach Hill (SV) won by forfeit; 139-Brody Pirt (SV) won by forfeit; 145-Anthony Trout (CV) pinned Teagan Leighty, 3:16; 152-Jake Eubanks (SV) dec. Tam Kapitonov, 9-0; 160-Dylan Evans (CV) pinned Corey Wolfe, 4:47; 172-Howard Clellen (SV) pinned JT Mallory, 3:03; 189-Rylan Wagner (SV) pinned Travis Schoonover, 1:48; 215-Tyler Glover (CV) dec. Tommy Wuycheck, 18-4; 285-Roman Royal (SV) pinned Ean Strimian, 1:22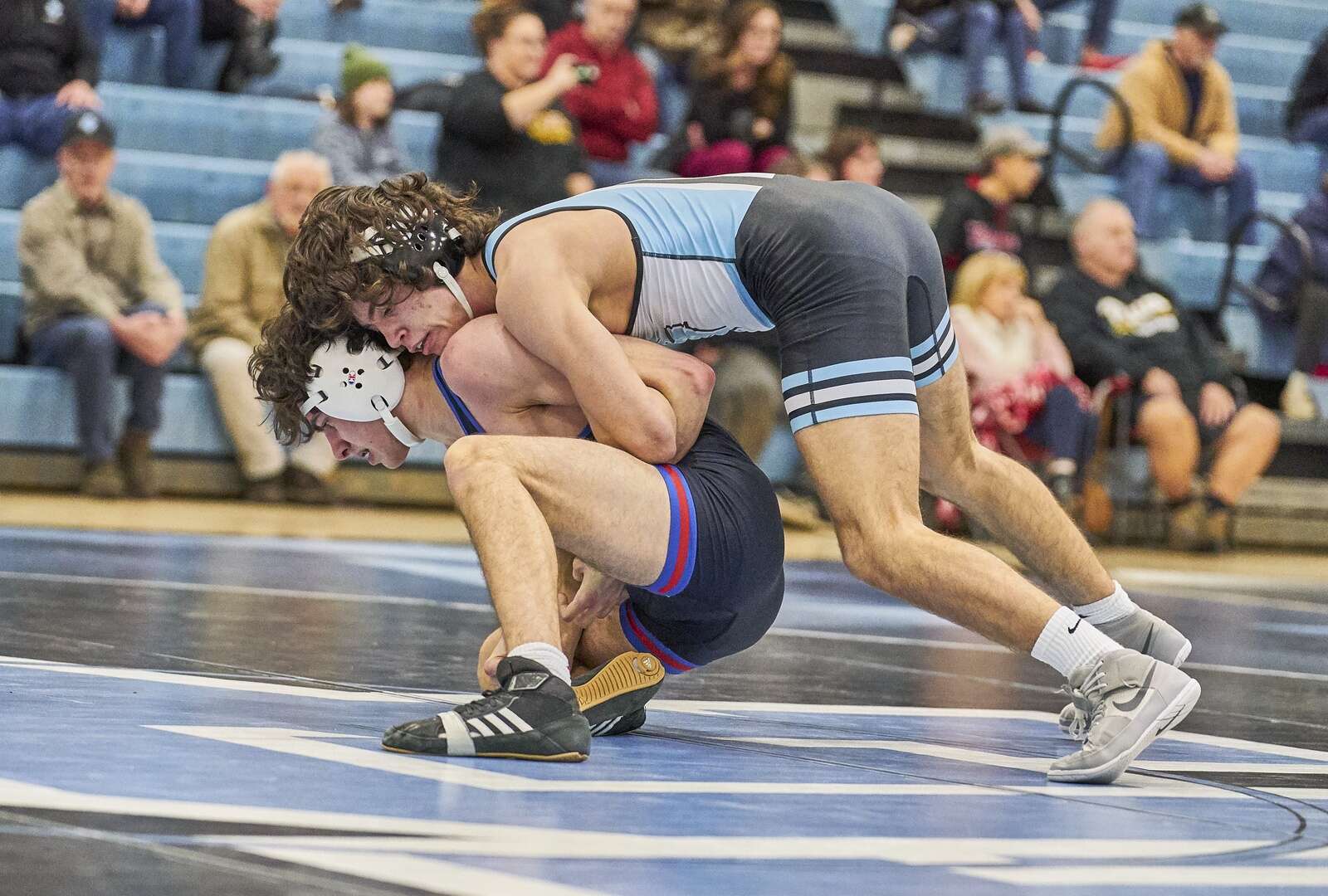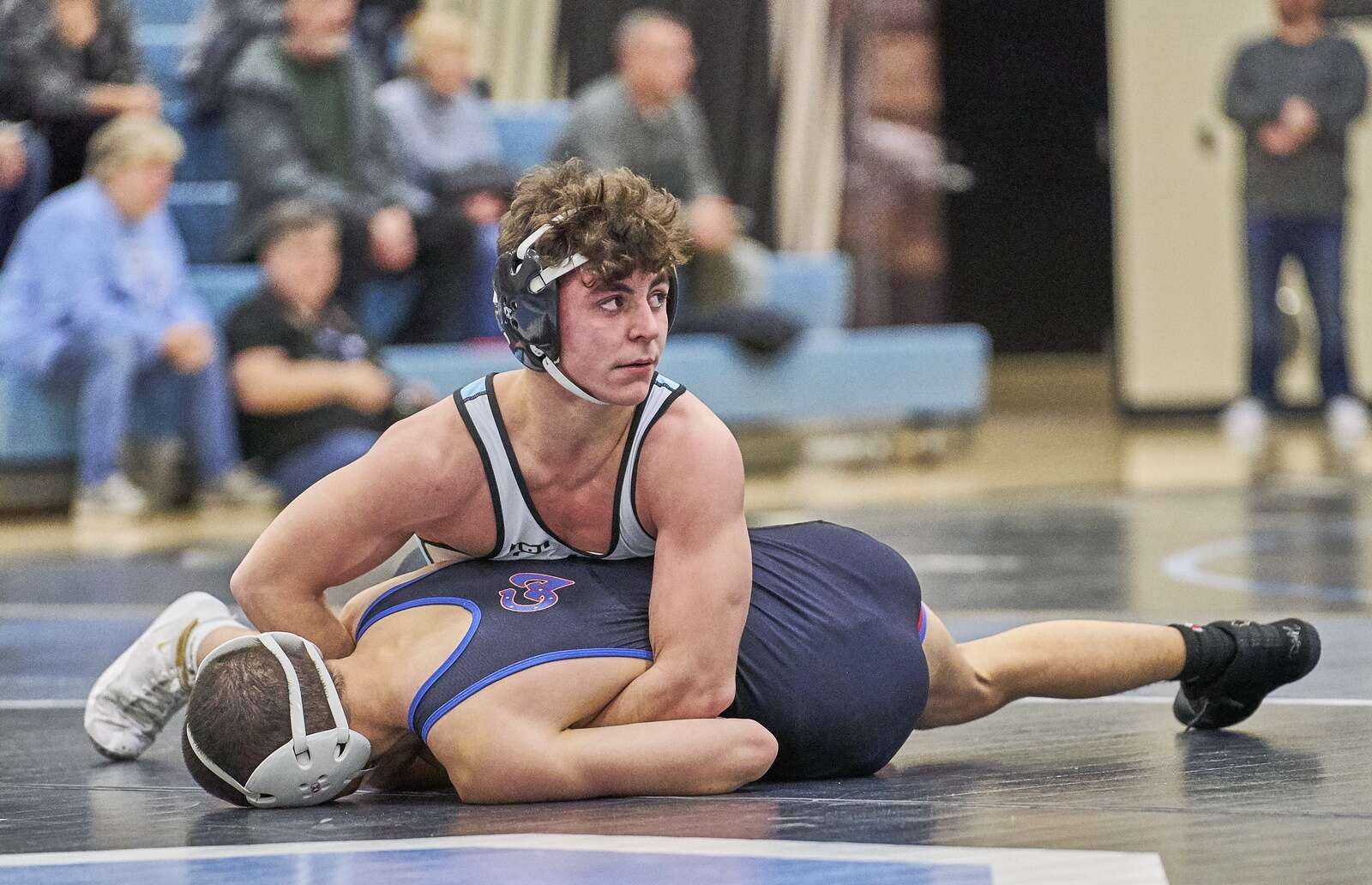 STORIES YOU MAY ALSO LIKE