SV boys clinch playoff berth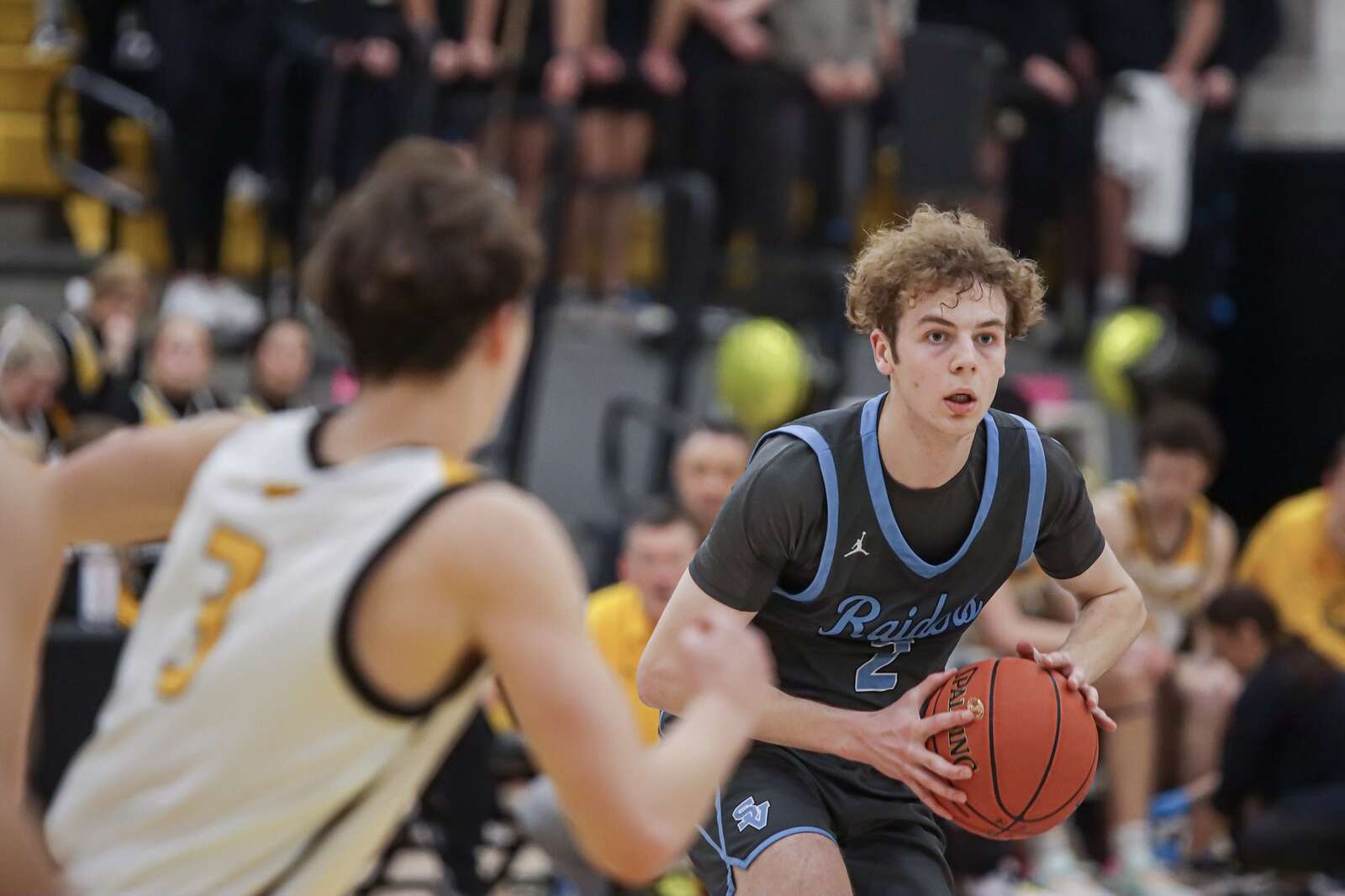 Raiders top rival NA, 70-49
WEXFORD — Seneca Valley feels battle-tested. If the Raiders can replicate performances like their 70-49 triumph over Section 1-6A rival North Allegheny Tuesday night, that weathered attitude might be something to beware of for playoff opponents.
SV led for all but two minutes and 50 seconds, finishing a sweep against the Tigers in the teams' regular-season series and punching a ticket to the WPIAL Class 6A boys basketball tournament.
"It's a huge win for us," said Raiders senior forward Luke Lawson, who finished with 14 points on the night. "I think it speaks volumes about our group and our senior leadership across the board … I think we're going to be a tough team to beat."
Kai West totaled a team-high 18 points — nine of which came as SV pulled away in the final frame — while Connor Oros added 13 and Tyler Pepin 12.
The Raiders (9-10, 4-5) began the campaign by losing five of their first six. SV coach Kevin Trost points to his players' participation in fall sports as a reason for the sluggish start.
"It takes us a little while to get acclimated," he explained. "Plus, I think in that 1-5 stretch, we lost a lot of close games. I felt like we were learning some lessons and it was going to kind of make us tougher for the back stretch … I think what turned it around was our senior leadership. All of our senior guys are great and they just stay the course, they work hard and try to get better every day."
In all, eight guys got on the board for the Raiders — including six in the first eight minutes.
"When we're balanced is when we're really at our best," Trost said. "We've had some games where Connor or Luke might get 20, but when everybody gets between 10 and 15 is when we're really good … I thought we did a good job in the fourth quarter. We knew that they were going to extend with a lot of pressure and we were able to get a lot of layups against it."
"I think it makes it really easy on offense," Lawson said. "Whenever we're playing the defense that we know how to play and we have four guys in double-digits, that's really, really tough to defend if you're an opposing team."
Lawson was a big reason why SV was able to leave North Allegheny (8-11, 3-6) behind, namely on a 7-2 run in the last two minutes of the third quarter. That was kicked off by one of Kai West's two treys and included a basket by Lawson and a pair of free throw makes by Tyler Pepin.
After the Tigers' Joey Dopirak poured in 15 in the first half, Trost switched Lawson onto him on defense. Against a new defensive assignment and without 6-11 swingman Ty Iwanonkiw by his side, Dopirak knocked down only one more field goal the rest of the way.
Iwanonkiw left before the beginning of halftime to get a cut treated and didn't return to action.
"Luke's a bear," Trost said. "He's a strong, athletic kid that can move his feet. He's a combat player and he plays with a lot of physicality and force. He's tough to score against."
The Raiders finish off section play at home against section leader New Castle on Friday night. They play Hampton in a tournament at North Allegheny High School Saturday to cap the regular season.
"We've played a lot of really good teams," Trost said. "If we can finish out these last two games, then we're kind of trending upward and hopefully going in with a lot of momentum."
SENECA VALLEY 70
Kai West 5 6-8 18, Luke Lawson 5 4-4 14, Connor Oros 4 4-6 13, Tyler Pepin 4 2-2 12, Andrew Roy 2 2-2 6, Jackson Wetzel 1 0-0 3, Aiden Lyczek 2 0-0 2, Adam Gehm 1 0-0 2. Totals: 23 18-22 70.
NORTH ALLEGHENY 49
Joey Dopirak 7 4-5 19, Anthony Sciote 3 1-2 9, Joe Marquis 2 2-2 7, Carter Melzer 2 0-0 6, Jackson Howard 2 0-1 6, Jack MacMurdo 0 2-2 2. Totals: 16 9-12 49.
Seneca Valley 17 12 16 25 — 70
North Allegheny 13 12 8 16 — 49
3-point goals: North Allegheny 8 (Melzer 2, Howard 2, Sciote 2, Marquis, Dopirak); Seneca Valley 6 (Pepin 2, West 2, Oros, Wetzel)
More in High School