Mars coach reacts to situation after game: 'Let's stay calm'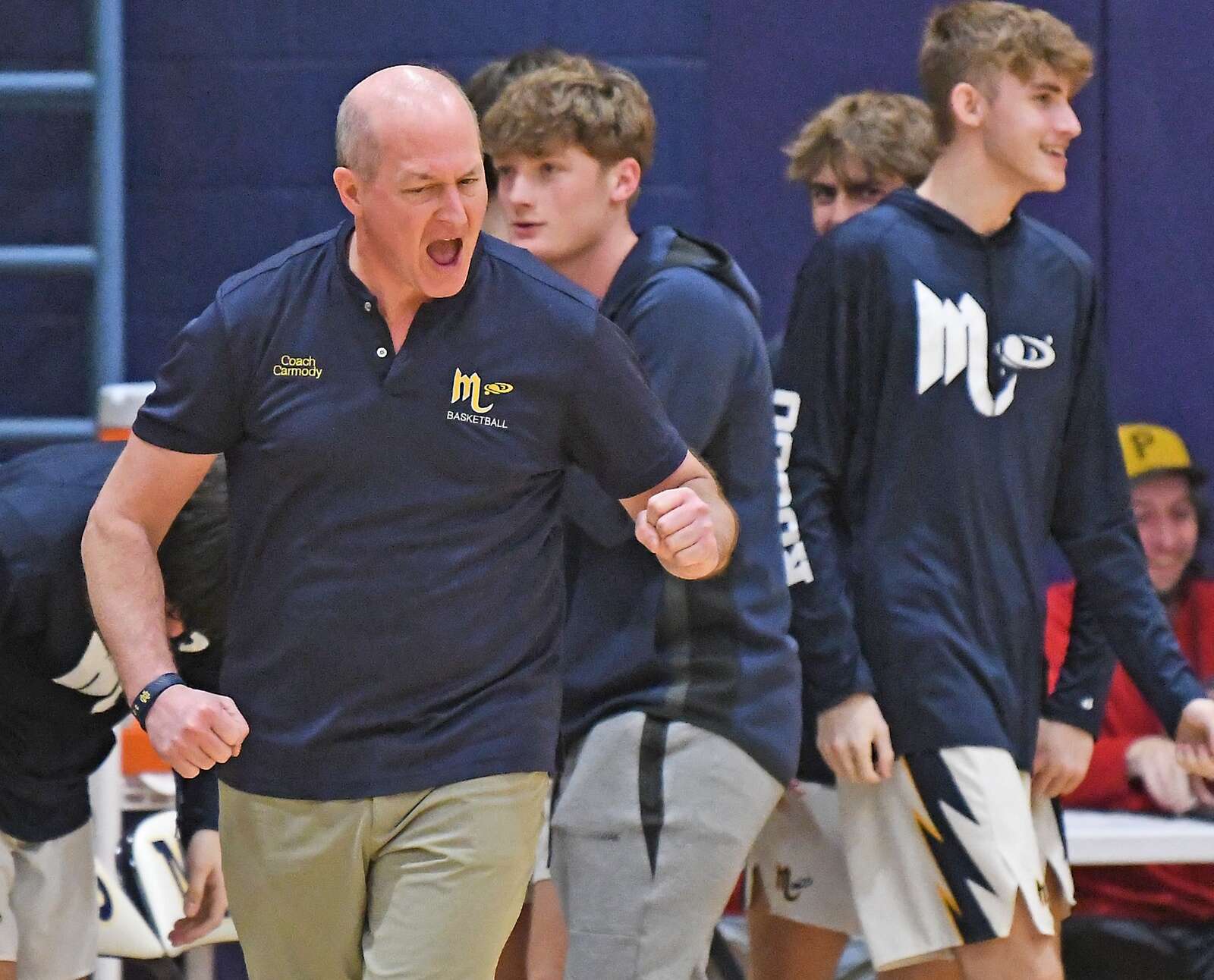 Mars varsity boys basketball coach Rob Carmody was a sentence or two into a postgame locker-room speech to his players Friday, Feb. 3, night when he received word there might be an active shooter outside Mars Area High School.
Carmody was talking about what lessons could be gained from a heartbreaking loss after a hard-fought, triple-overtime home game with South Fayette "when we were informed there could be an active shooter, and were locked in."
No one was injured, and no charges have been filed.
He said a modicum of confusion followed the warning, followed by fear.
"As coaches, we're all feeling the same thing," said Carmody, who was unsure if his wife was in the building.
Carmody immediately regained control of the locker room and told the players and assistant coaches to text their families and tell them they were OK.
He then cautioned them against using their phones to engage in the rumor mill, which likely would spread false information.
"I said 'Let's avoid that and stay calm,'" Carmody recalled.
He said the 15 to 20 minutes the coaches and players cooled their heels in the locker room felt like hours.
"We were all just sitting in this room and looking at each other and hoping and praying this ends quickly," Carmody said.
The 29-year basketball coach could not say enough about the efforts of administrators, security personnel and police Friday night.
"From top to bottom, they did just a really fantastic job," Carmody said.
He feels confident the situation was not caused by anything that happened at the game, which ended in the usual handshakes after the final buzzer sounded.
"From my perspective of what I watched at the game, there was no animosity or anything like that, so I don't believe the game itself had anything to do with this situation," Carmody said.
He said the team has a game Tuesday, Feb. 7, at Chartiers Valley and a game Friday, Feb. 10, against Moon will mark the end of the home basketball season.
Carmody said he has no fear of playing Friday, thanks to the actions of those in charge Friday who squelched a potentially dangerous situation in short order.
"I'm more worried about an angry parent yelling at me than a situation like that," Carmody said. "We always look at what went wrong in any situation, but I hope we see what went right to keep us safe on Friday night. The principals, security and police did their job fantastically."
More in Local News