Winterfest brings crowds out in the cold
MUDDY CREEK TWP — Brian Wright, of Worthington, and Tom Evans, of DuBois, visit Moraine State Park often in warmer months. So, when they heard about Saturday's Winterfest, they didn't let the 20-degree weather prevent them from checking it out along with Wright's two basset hounds, Ellie Mae and Huckleberry, and Evans' French bulldog/boxer mix, Hank.
"We're visiting family. We kayak here in the summer. We saw it (WInterfest) on the park's Facebook page," said Wright.
Winterfest ran from 11 a.m. to 3 p.m. Saturday at the park at the McDanel's Boat Launch. The event featured food, bluegrass music, guided hikes, horse-drawn carriage rides, chain saw carving demonstrations, a bird exhibit at the Owlet gift shop, children's games, a display of vintage snowmobiles and booths featuring outdoor organizations.
Some of the event's visitors walked out onto frozen Lake Arthur to the bemusement of ice fishermen Chad Brandt, of Tarentum, and Matthew Pavlik, of Bairdford, in Allegheny County.
"I didn't even know about Winterfest," said Brandt, who was on the lake fishing before dawn. "It was very cold."
Pavik said he was out on the ice fishing Friday and Saturday.
"Fish are better eating through the ice when it's cold," he said. "I'm a very big fisherman," he said adding ice fishing "scratches an itch" to be out fishing.
He said he pulls crappies, bluegills, perch, pike, striped bass and walleye through the 10-inch holes he bores in the ice.
Cassandra Dixon, vice president of the Moraine Preservation Fund which is the nonprofit support group for the park and the main organizer of Winterfest, ducked into the Owlet Gift Shop for a moment. She said the event was started as a way to introduce people to the attractions and activities available in the park in the winter in 2010.
"So far, we're on track to see as many people as we did last year, 2,500," said Dixon.
"We're excited about the layout and the number of activities they get to try," she said, adding the low temperature was a bonus.
"We do prefer the cold weather. It reminds people to come and visit the park when it's cold. The chill in the air is a plus," said Dixon.
Carol Bickel, running the gift shop's cash register, said, "It's one of the busiest days of the year — that and the Regatta, but today is bigger."
She said the gift shop's big sellers in the early afternoon were butterfly boxes and Moraine State Park sweatshirts and hoodies
Damian Skal, of Butler, worked on carving an eagle out of a log with a chain saw before an audience of attendees.
He said he's been carving with a chain saw for 16 years using white pine, oak, cherry and black walnut as his medium.
"I use a regular chain saw, just change the carving bars on them" when it's time for more detailed work, he said. It takes him about an hour to complete a sculpture.
Skal said this was the sixth or seventh year he has appeared at Winterfest.
Holly Ritter of Harlansburg said she often comes to the park when it's warmer to hike and kayak. She decided to come to Winterfest "for the activities and to get outside. It's nice."
Danielle Grove of Mercer brought her son, Noah, 7, to take in the event.
"It looks much nicer than I thought. It's very impressive," Grove said.
Noah said, "I like the games."
His mother added, "We heard there was face painting. He likes to get his face painted."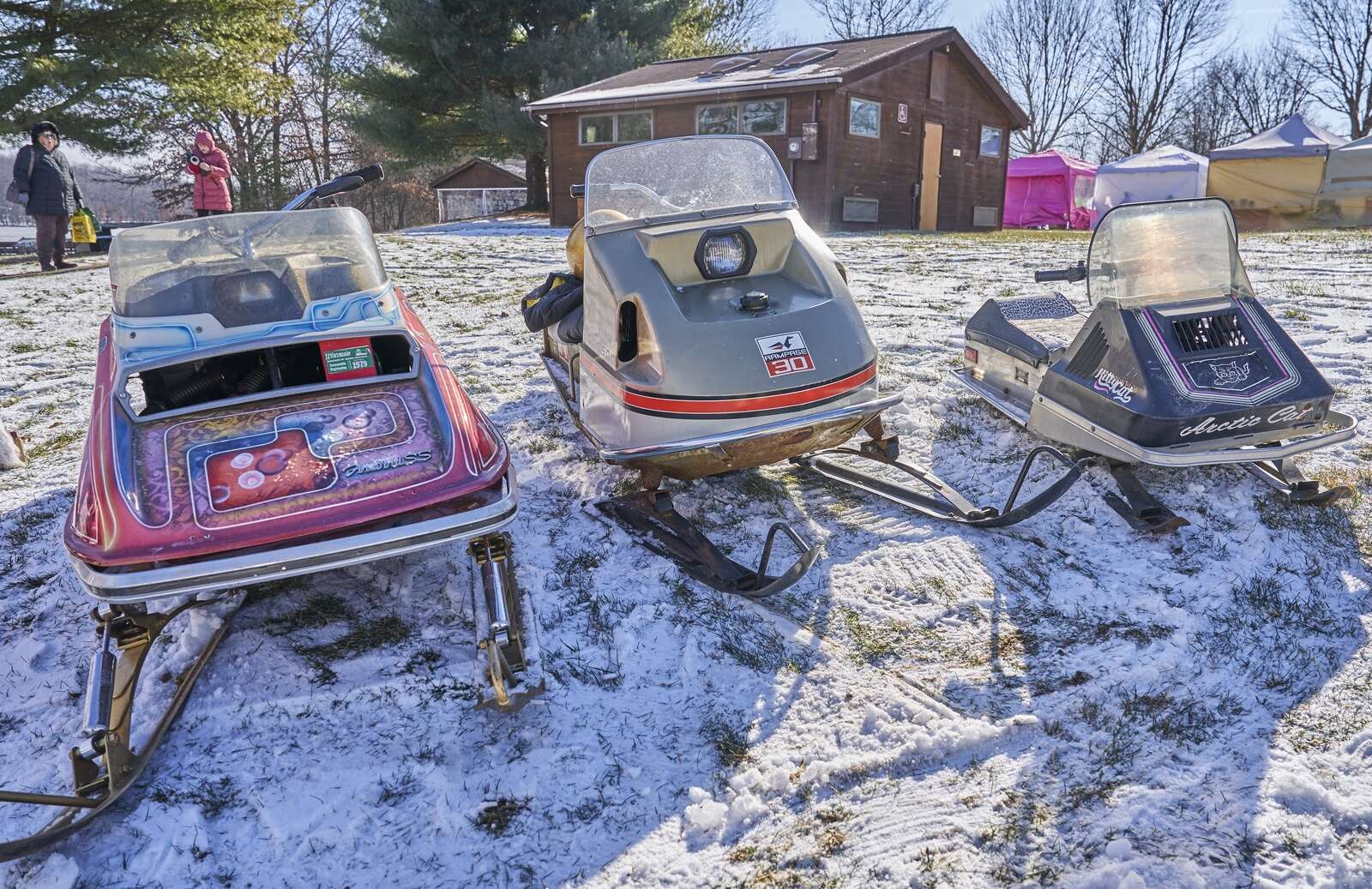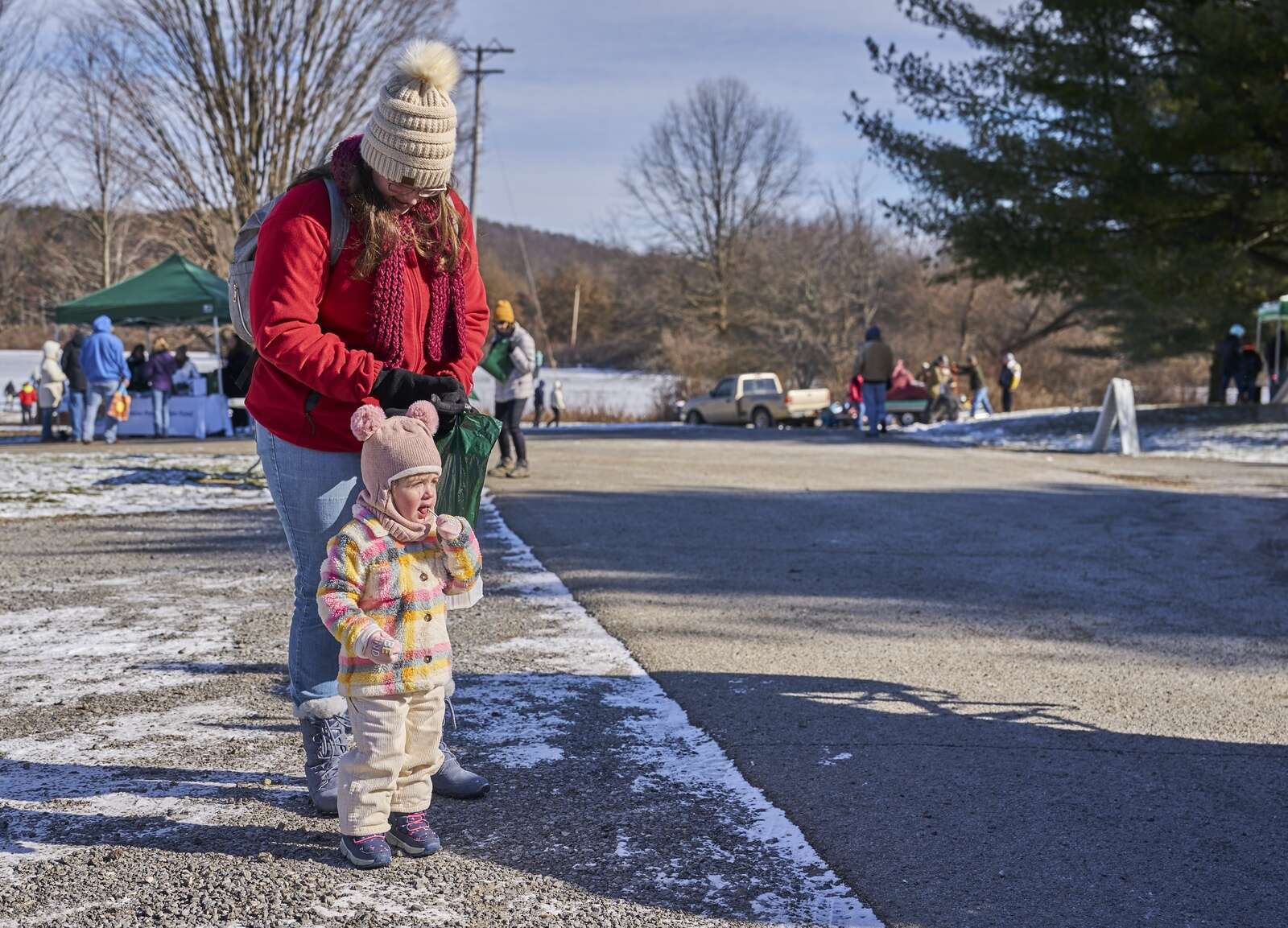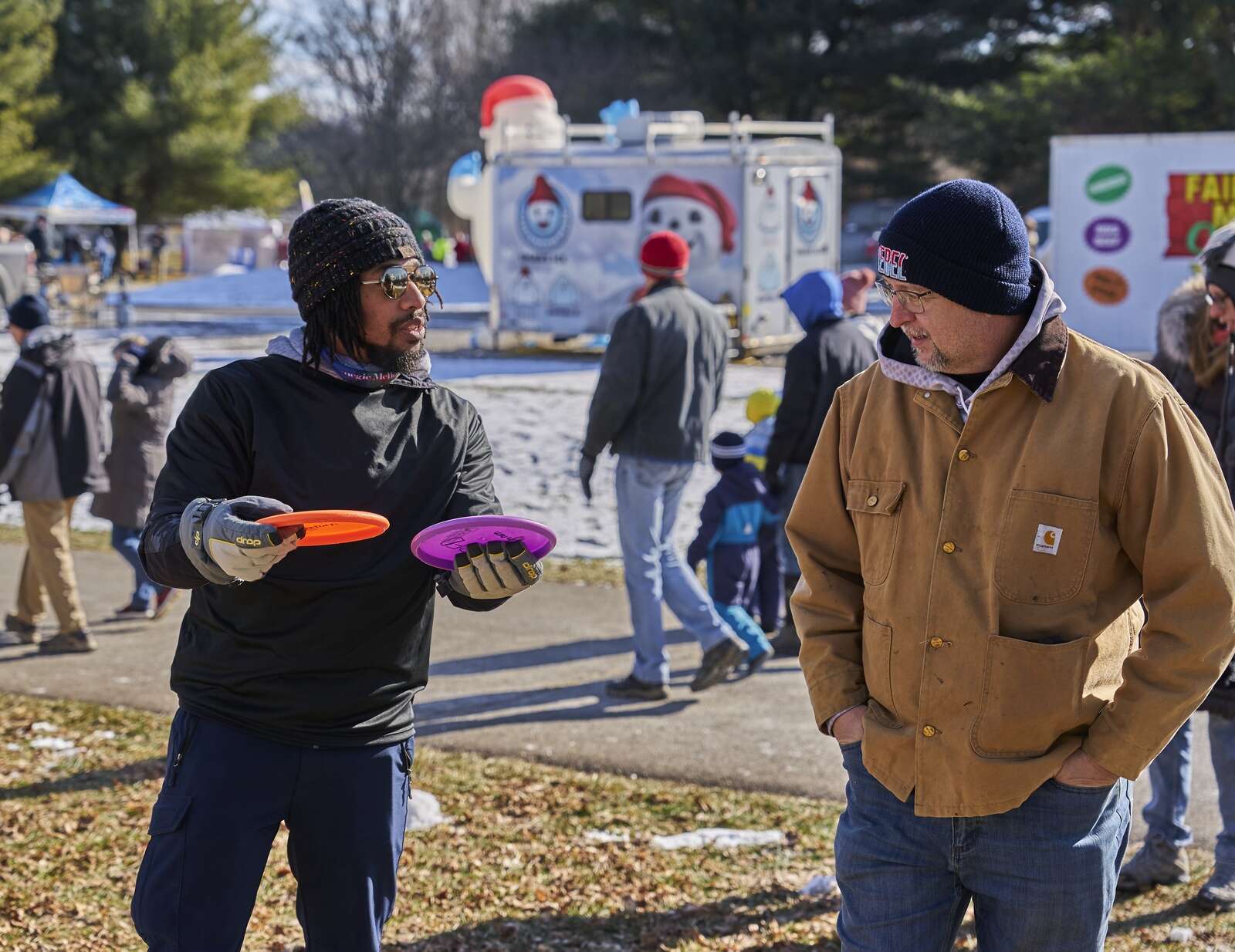 More in Local News