Early run does in Raiders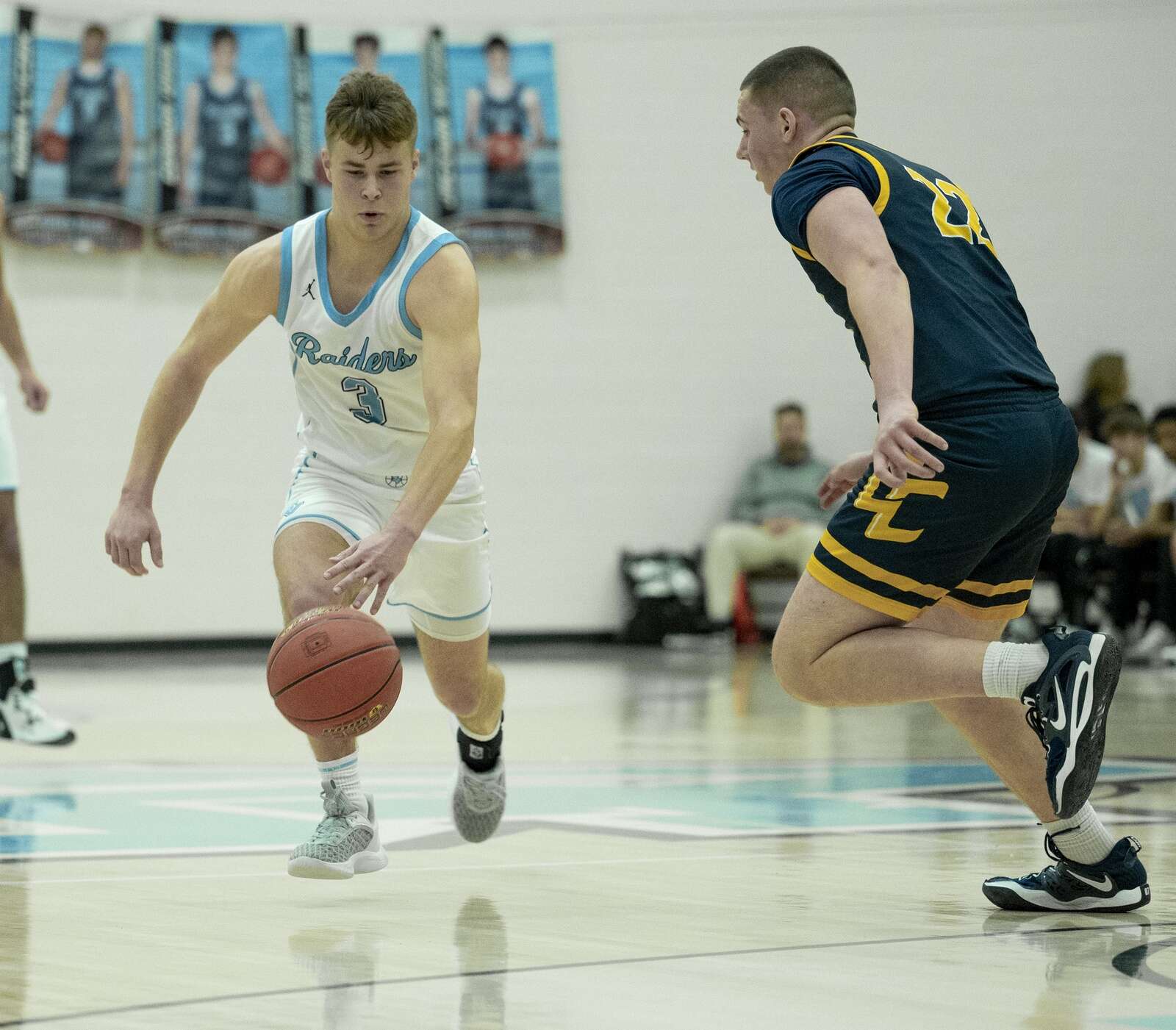 JACKSON TWP — It did not bury Seneca Valley and it came with more than enough time to come back from, but Central Catholic's 16-0 run late in the first quarter was a hill the Raiders never got over.
"We've got a lot of guys who can do a lot of things," said Central coach Brian Urso, who watched his team earn a 55-43 boys basketball section victory on the road Tuesday night. "Once one guy starts hitting shots, they feed off each other."
It was the Raiders who dominated the start of the game and when Aiden Lyczek bucketed two points with 3:51 left in the opening quarter, Urso called a timeout with the Vikings trailing 11-2.
"Seneca landed the first punch and we had to swing back," he said.
And Central (11-7, 5-2) wasted no time in doing so. Following the timeout, the Vikings made six straight field goals. Payton Wehner, Randy Wilkerson, Dante DePante and Patrick Newell each hit a trey during the flurry and a nine-point deficit turned into an 18-11 lead by the end of the quarter.
"They opened the game in a zone defense and we were able to attack it," SV coach Kevin Trost said of the Vikings. "After that timeout, they went man. We struggled against it and they started hitting shots."
The game never got out of hand, however, due in large measure to Connor Oros, who made six treys (two in each of the first three quarters) and finished with a game-high 22 points.
The senior guard netted 28 points Saturday in a non-section win over Union (New Castle).
"I love Connor because he's a leader and he does everything for us," said Trost. "He guards well, rebounds well and he's a tough kid. He kept us in it tonight."
Oros and Luke Lawson combined for a spree that cut Central's lead to 44-37 by the end of the third quarter, but the Raiders made just one of their first seven attempts from the field to start the fourth, short-circuiting the rally.
DePante scored 16 points for the Vikings and Lawson added 11 for SV.
The Raiders dropped to 7-10 overall and 2-5 in section play. They have three section games remaining — Pine-Richland, North Allegheny and New Castle.
"Us, North Allegheny and Pine are bunched together in the bottom half of the standings," said Trost. "But we believe we still control our own destiny."
CENTRAL CATHOLIC 55
Randy Wilkerson 3 0-0 7, Payton Wehner 4 0-1 9, Dante DePante 6 2-2 16, Tommy Kristian 2 0-1 5, Cole Sullivan 3 0-0 7, Debaba Tshiebwe 2 4-6 8, Patrick Newell 1 0-0 3. Totals: 21 6-10 55.
SENECA VALLEY 43
Aiden Lyczek 1 1-2 3, Connor Oros 8 0-0 22, Luke Lawson 4 3-6 11, Tyler Pepin 2 0-0 4, Kai West 1 0-0 3. Totals: 16 4-8 43.
Central Catholic 18 12 14 11 — 55
Seneca Valley 11 13 13 6 — 43
3-point goals: Central Catholic 7 (DePante 2, Wehner, Wilkerson, Kristian, Sullivan, Newell); Seneca Valley 7 (Oros 6, West).
Friday: Seneca Valley at Pine-Richland
CENTRAL CATHOLIC XX
Xxxxxx Totals: xx xx-xx xx.
SENECA VALLEY XX
Xxxxxx Totals: xx xx-x xx.
Central Catholic xx xx xx xx — xx
Seneca Valley xx xx xx xx — xx
3-point goals:
Next:
STORIES YOU MAY ALSO LIKE