Knoch supporting students who struggle after pandemic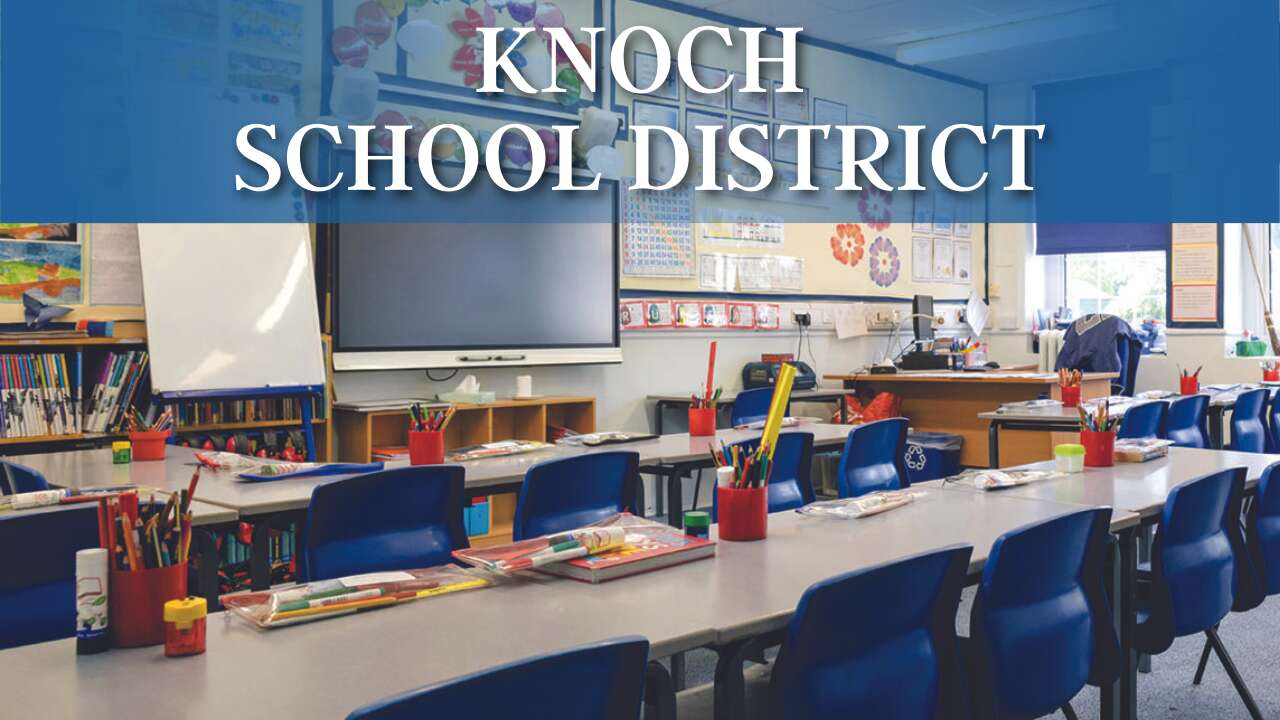 Knoch School District students in kindergarten through 12th grade who are affected by mental health issues have somewhere to turn, thanks to new personnel and programs in the district.
Greg Hajek, the district's director of special services, said that before the coronavirus pandemic, students with anxiety, depression or other issues could talk to a school counselor.
Since students have returned to school full time after spending months learning remotely and staying at home, some have found themselves struggling with their mental health.
Hajek said the district added a school social worker who meets with students in all grades and schools.
The social worker provides truancy support, refers students to the district's student assistance program and works individually with them to help with any negative thoughts or ideations.
The district also added a mental health clinician to support students participating in the new Knights Assistance Program at the middle and high schools.
Hajek said the program is held in the two secondary schools for students in grades six through 12 who may be having issues with anxiety, self-harming, completing schoolwork, attendance and other mental health issues.
The main benefit of the program is that students attend class with far fewer students than they would in regular classes.
"It's an environment where kids can go when they are struggling to come back from hospitalizations, having anxiety or who are just having a difficult time in the class setting," Hajek said.
A math teacher is the math and science instructor and an English teacher provides lessons in English and social studies. Both have received mental health training for their post.
The middle and high schools each have one KAP classroom, where students also learn about stressors, coping strategies and other lessons to help with their mental health.
The district's mental health clinician holds group counseling sessions in the KAP classrooms as well.
The clinician or a counselor are available to speak with KAP students individually.
Students can check in and out of the program, come for one class per day, or spend all day in the KAP classroom, depending on their needs.
"A couple kids have (used KAP) throughout the year," Hajek said. "There are also some kids who have been in there for two or three weeks. It's meant to be flexible."
KAP teachers, the social worker and the mental health clinician keep tabs on students who return to regular classes to see if they are doing well or if they need any support.
"We try and not have more than 10 kids in there during any one period," Hajek said.
The rooms also include a relaxation corner for overstimulated students.
If a student is disengaged in class, missing school or exhibiting other concerning traits, adults in the KAP program will meet with them to perform an assessment to see if KAP would benefit them.
KAP leaders meet with a student's parents first, Hajek said, to determine whether the program could benefit their child, then follow up with parents if the student enters the program.
Hajek said although the program is new, he has seen benefits in the students who participate.
He credits the low student-to-teacher ratio with making the important connections that allow troubled students to learn the coping and resiliency skills they need for a lifetime.
"We want to develop those coping skills for kids," Hajek said.
Hajek said the program is meant to be a stepping stone to returning to regular classes.
"It's a way to kind of get them back in the school program without just dumping them in and saying 'I hope they make it,'" he said.
Hajek said the biggest issue that seems to have been created by the pandemic is the lack of or decrease in communication skills and language use.
"Because our environment has started down the path with texting and things like that, kids aren't communicating as much with other people," he said. "I think (KAP) has had a profound impact just on general communication skills."
He said students also have struggled with responsibility since the days of pandemic isolation and are having problems getting back into the routine of taking responsibility for their schoolwork.
Hajek also has seen a decrease among students of all grades in the ability to appropriately respond to frustration.
He is excited that the district came up with a creative program that helps students whose mental health was affected by the pandemic.
"We need to be really adaptable and flexible," Hajek said. "We have to say, 'Where do we meet them and how do we get them to the next level?'"
Melissa Grant, assistant principal at Knoch High School, said KAP is steering students toward the goal of reentering regular classes at school.
"It provides the extra support to get them back where they need to be," she said.
She agreed that the smaller classroom helps students receive extra support as opposed to a large class.
"Some kids have anxiety, so we have seen it helps those students a lot being in a smaller setting with some additional support," Grant said.
She hopes KAP and the additional mental health employees will help as many Knoch students as possible.
"(The pandemic) was a long period of being withdrawn and away from a social setting," Grant said.
More in Education