PennDOT understands frustration, focuses on safety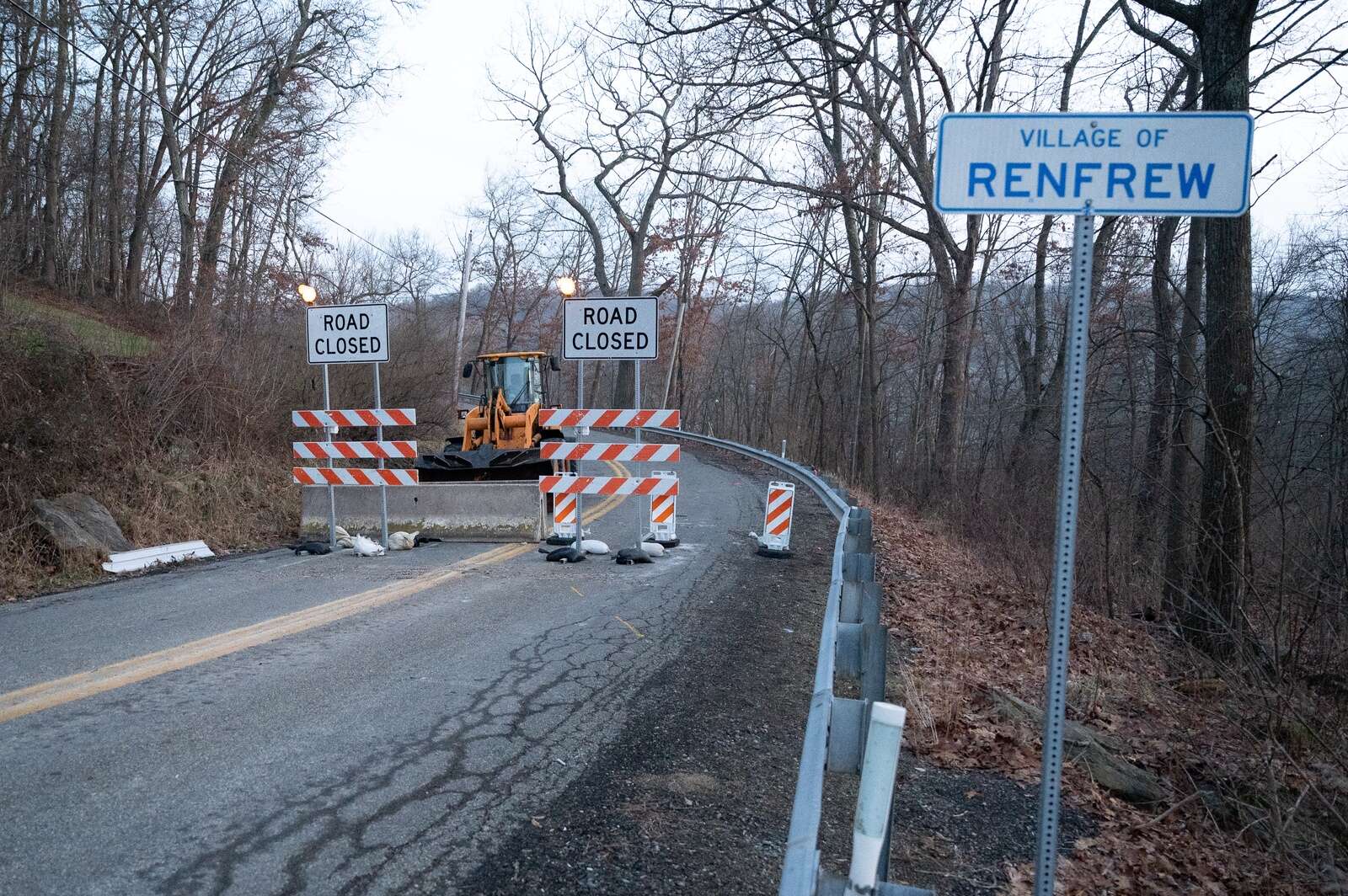 An official from the state Department of Transportation District 10 offers assurances to people frustrated over the Meridian Road closure that the department is interested in opening the road as soon as humanly possible, but safety must remain top priority.
Matthew Burkett, assistant District 10 executive-maintenance, said a guide rail was placed along the top of the bank and around the road collapse in the southbound lane.
The road collapsed last May after a significant rain.
The slide, which is near Renfrew in Penn Township, must be monitored following the placement of the guide rails to ensure it is not expanding, he said.
Also, district officials must ensure the proper sight distance exists in the location of the guide rails so motorists on either end can see one another.
He said the slide was moving in last spring and again later in the year, so that factor is being closely monitored since the new guide rails were installed.
"If you put traffic and cars and weight up there, you could lose more road, and someone could be up there," Burkett said. "That's why we're being cautious."
He said the district is doing everything in its power to get at least one lane opened, but any sign of shifting at the slide will make it more difficult to do so.
"We are trying to make sure nobody gets hurt there," Burkett said.
He said residents nearby see movement at the closure and assume the road is going to be opened, but it really means work is ongoing at the site.
"Our intent is to put traffic on it as quick as we can," Burkett said. "We're trying to do a quick fix to maintain traffic until it can be permanently repaired."
During the collapse, dirt items growing in the bank fell onto the Baltimore & Erie Railroad tracks below. District 10 closed the southbound lane and put in stop signs so traffic could alternate in getting around the collapsed section of road surface.
But in late November, the road was closed due to further deterioration of the surface at the site.
District officials later said the repair will be more difficult because core borings extracted from the layers of earth at and around the slide have shown the soil is weak and that a coal seam runs through the area.
Residents have complained about the closure, including Deborah Krelow, who owns the Beacon Hotel 1.5 miles away.
Krelow said in December her food orders are down by 50% and normally well-attended events have attracted sparse crowds since Meridian Road was closed.
Krelow lamented that the closure sat all summer without being worked on, which she thinks is negligent on the part of District 10.
But Burkett said the district is considering the safety of the motoring public.
"You can't put people at risk to open a road," he said.