Getting ready for a celebration
Hello Friends,
With a new year starting it may seem difficult to think about events beyond the coming year or next. But there's a big celebration coming in 2026 with events being planned for Butler County, throughout Pennsylvania, and across the United States.
What's so important that it will take more than three years to plan? Well, the United States Semiquincentennial, of course!. What's a semiquincentennial? Simply, it's the country's 250th anniversary, which will be celebrated July 4, 2026.
America250PA — Butler County is the official, local committee responsible for organizing Butler's celebration of this historic event. Formed under the direction of the Butler County commissioners, our steering committee is helping to plan Butler County's path to educating, celebrating, and recognizing our nation's EPIC milestone.
Today's "America 250: A Journey in Time," is the first of a monthly series of the Butler Eagle, which supports our committee's work and will lead county residents up to the celebration by highlighting the history of our nation, state and county.
And make no mistake, Butler County has played a significant role in the development of Pennsylvania and the birth and growth of the United States.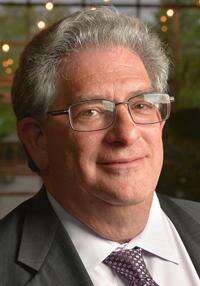 During the next 43 months, you will read about George Washington's historic trek through the region in 1753, contributions of business tycoons such as "Diamond Jim" Brady, the amazing life of Frank W. Preston, the creation of the Bantam Jeep, and many other stories of the major impact Butler County and its residents have had in making the United States the great country it's always been.
Although the semiquincentennial is slightly more than three years from now, some events and campaigns in other counties have already begun. Butler County, however, wants to be a leader in this initiative.
America250PA - Butler County will engage county residents to bring the county's history into the conversation so that we can use our history to encourage and inspire future county leaders, celebrate our contributions to history, and leave a lasting impact on the next generation.
This is an EPIC initiative that will Educate, Preserve, Innovate, and Celebrate Butler County's and Pennsylvania's rich history, culture and future through various programs, projects and events. If you are interested learning more about America250PA — Butler County and possibly volunteering your support in any form, visit: https://www.america250pa.org/14-Volunteer.
Sincerely,
Jack Cohen
Jack Cohen is president of the Butler County Tourism & Convention Bureau and chair of the America250PA — Butler County committee