Local small business owners prepare for Small Business Saturday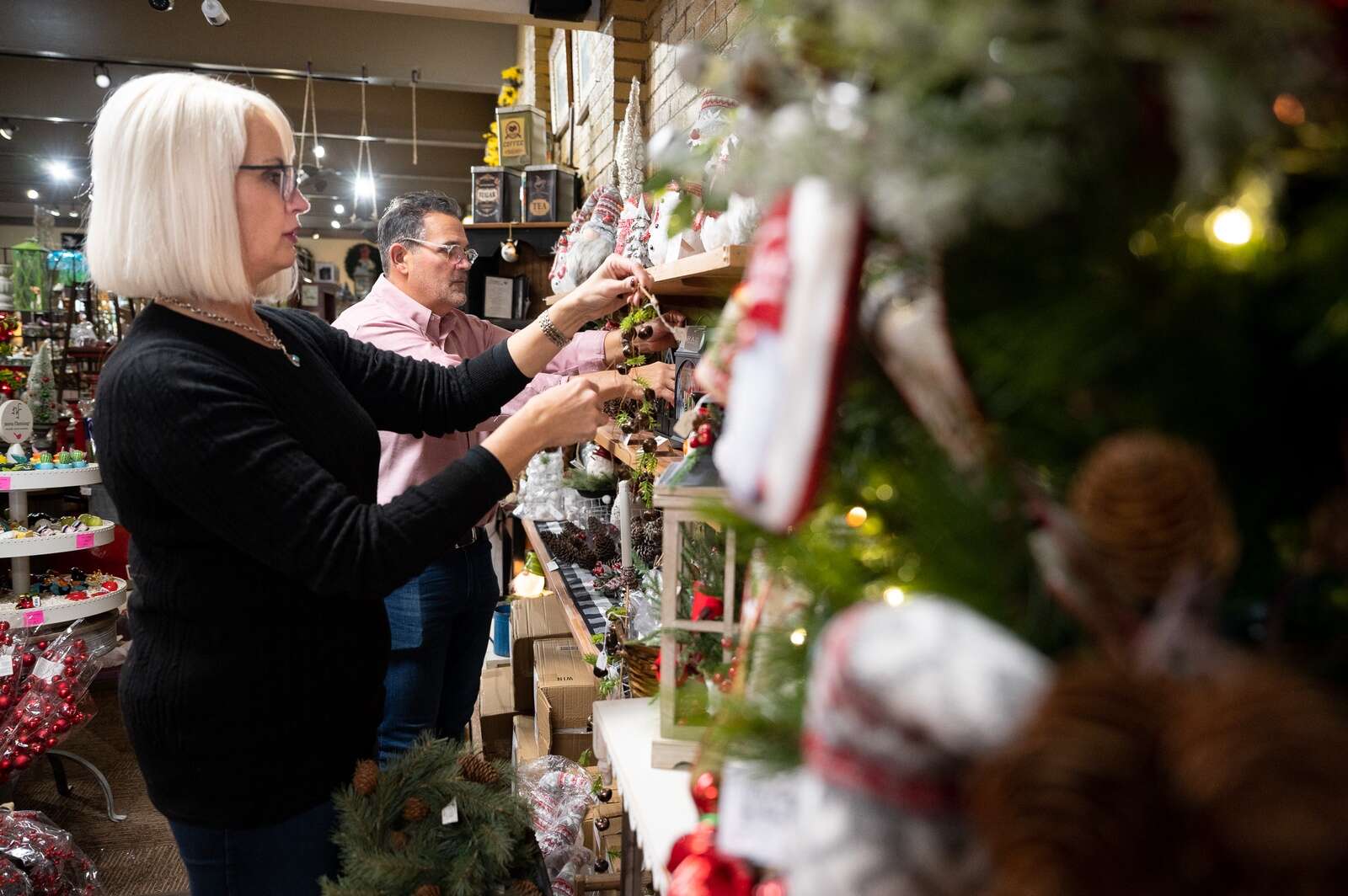 Small Business Saturday is a way to give back to the local markets heading in to the holiday season, which is always held the Saturday following Thanksgiving.
Small businesses account for 99.7% of all businesses in the United States according to the U.S. Small Business Administration, and they accounted for 64% of new jobs created in the U.S. between 1993 and 2011.
Kelly Scott, vice president of the Harmony Business Association and owner of the Harmonie Laden explained how much the day means to her business and others like hers.
"Small Business Saturday is always a good day in Harmony," Scott said. "I know many people love supporting small businesses. It's historically one of my best days. We love the community support."
Scott said the Harmony Business Association is trying to encourage customers to stop at small businesses in the Harmony area through a Small Business Saturday Passport.
"Participants can pick up the passport at any participating business, make a purchase at those participating businesses and have their passport stamped, then turn it back into those businesses," Scott said. "Then they are entered into win some prizes."
Some of the participating Harmony businesses include Harmony Décor and More, the Harmony Inn and the Bottlebrush Gallery.
In the city of Butler, Peter's Chocolate Shoppe owner Lori Steinheiser said the business is fully stocked and ready to go with Christmas candies. The store will offer a 15% off store wide sale in honor of Small Business Saturday.
"Right now we are just trying to keep ahead of the game," Steinheiser said. "We are sometimes having trouble getting chocolates, so that can be a bit of a challenge, but we're gearing up and ready for the holiday season."
Bortmas, The Butler Florist owner Larry Steffen also said most of the products in his store will also feature a 15% discount, but with a few exceptions for certain arrangements.
"As far as inventory, we increased that for the holiday seasons and we did increase staff," Steffen said. "We have seen a very nice increase of store traffic, phones calls and just general interest in the store."
Steffon and Steinheiser both said they feel well supported by the Butler community and look forward to serving them this coming Small Business Saturday.
"I was born and raised in Butler County," Steffen said. "I have always felt Butler is a close-knit community. Butler is a very friendly town and very community supportive."
STORIES YOU MAY ALSO LIKE