Cranberry names Thanksgiving chairman
CRANBERRY TWP — This Thanksgiving Cranberry Township will name Vermont resident Daniel Snyder honorary chairman of the town council — all in the name of cranberry sauce.
Township manager Dan Santoro said everything began with an email from Daniel Snyder's older brother, Paul Snyder.
"It simply said, 'I'm looking to chat with Dan Santoro, town manager, about an odd request,'" Santoro explained.
Paul Snyder hoped the township might be able to provide something cranberry-related for his younger brother this Thanksgiving. "My little brother loves cranberry sauce," Paul Snyder wrote.
Santoro said the email also suggested issuing a fake proclamation, naming Daniel Snyder Cranberry's mayor for the day.
"Since we love all things cranberry and this individual loves all things cranberry — cranberry sauce — we thought we'd honor that request," Santoro said. "We prepared the proclamation."
The proclamation, effective Nov. 24, 2022, names Daniel Snyder honorary chairman of the Cranberry Township Council for the day. It also recognizes his enduring devotion to cranberry sauce.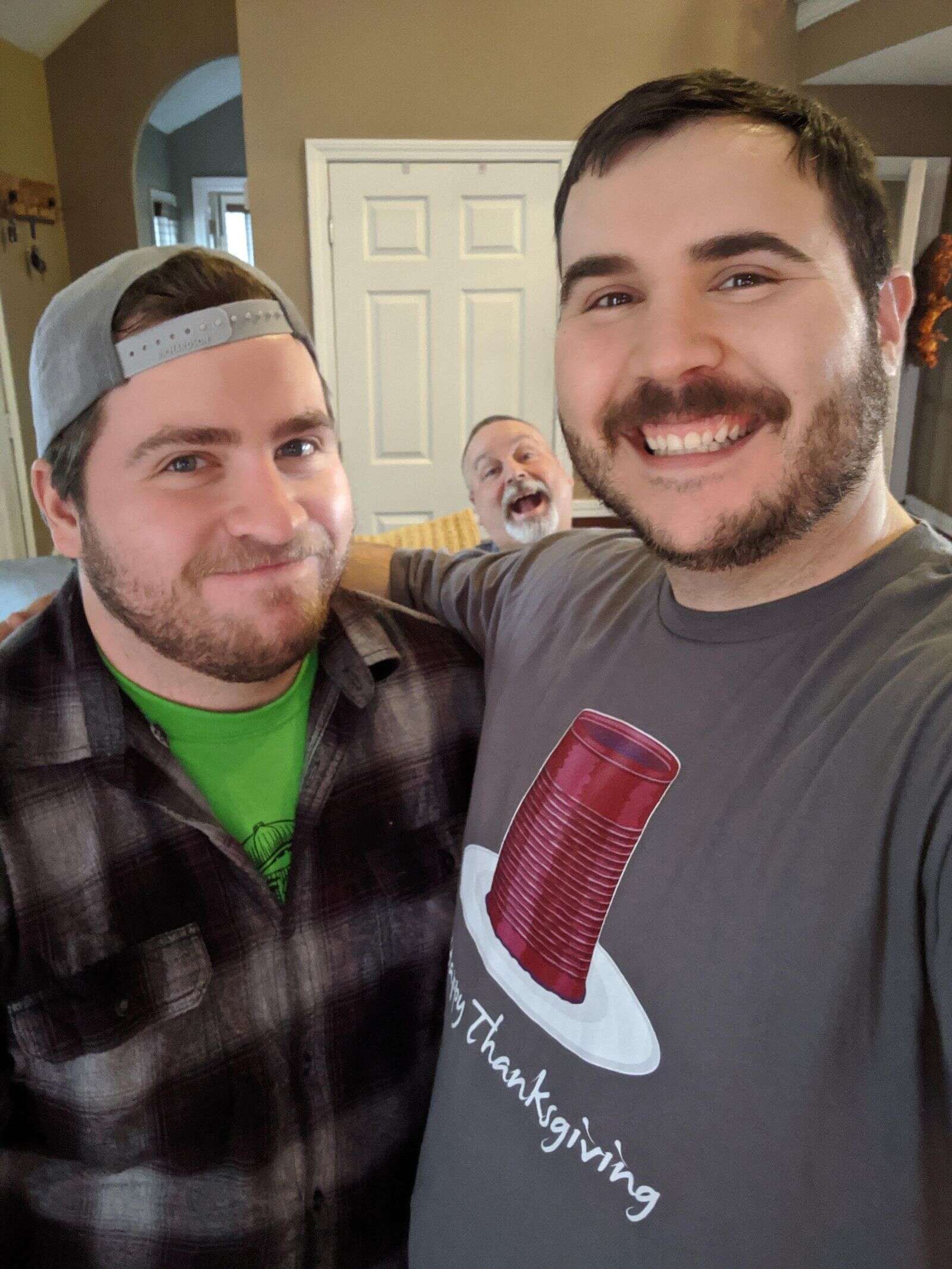 "We put a little box of gifts together — some Cranberry swag," Santoro added. "A Cranberry mug, a cranberry tin."
The proclamation and gift box have been mailed to Paul Snyder and his family, who eagerly await the surprise on Thanksgiving Day.
"Every year, for the last five or so, I've been finding new ways to surprise my brother with some sort of cranberry celebration," Paul Snyder said. "Everything from T-shirts … to even purchasing a life-size cardboard cutout of him holding cranberry sauce that we used in 2020, when we couldn't get together."
The Snyder family discovered Daniel Snyder's affection for cranberry sauce while debating the best Thanksgiving side dish.
"Cranberry sauce has always been a staple of the big dinner," Paul Snyder said. "Every year we get excited about it.
"I think we all have favorite side dishes," he continued, "but after all the fun we've had the last several years with my brother, cranberry sauce is a unanimous favorite among the family."
That is why he set out to do something unique this year.
"I'm always trying to one-up the celebration," said Paul Snyder. "Sure enough, a simple Google search introduced me to the township of Cranberry."
The township proved the perfect emblem for the Snyder family.
"The entire family is very excited to present him this honor on Thanksgiving Day," Paul Snyder said. "Reminiscing about and enjoying cranberry sauce is our Thanksgiving tradition."
As fate would have it, the Snyder family's tradition begins and ends at a momentous place each year.
"Ironically, the family member's house we have Thanksgiving at every year is next to a cranberry bog," Paul Snyder said. "We overlook it during dinner."
Cranberry Township shares that distinction.
"It's actually named after the cranberry bogs that were here once upon a time," Santoro said. "We have a little cranberry bog in one of our community parks here."
Santoro sees this celebration of cranberries and Cranberry Township as a way to bring joy to others this season.
"What a great way to highlight Cranberry and make someone's day," Santoro said. "Who knows when these folks might be in the area, and they learn a little about what's going on in Pennsylvania, the Pittsburgh region and Cranberry Township."
For the township manager, though, cranberry sauce is off the menu this Thanksgiving.
"I'm embarrassed to say I'm not a cranberry sauce eater," he said. "I love all things cranberry, but cranberry sauce I'd pass on for an extra helping of mashed potatoes."
Santoro does, however, task honorary council chairman Daniel Snyder with one responsibility during his tenure: "That he enjoy cranberry sauce on Thanksgiving Day."
STORIES YOU MAY ALSO LIKE