Mars facing triple-option Friday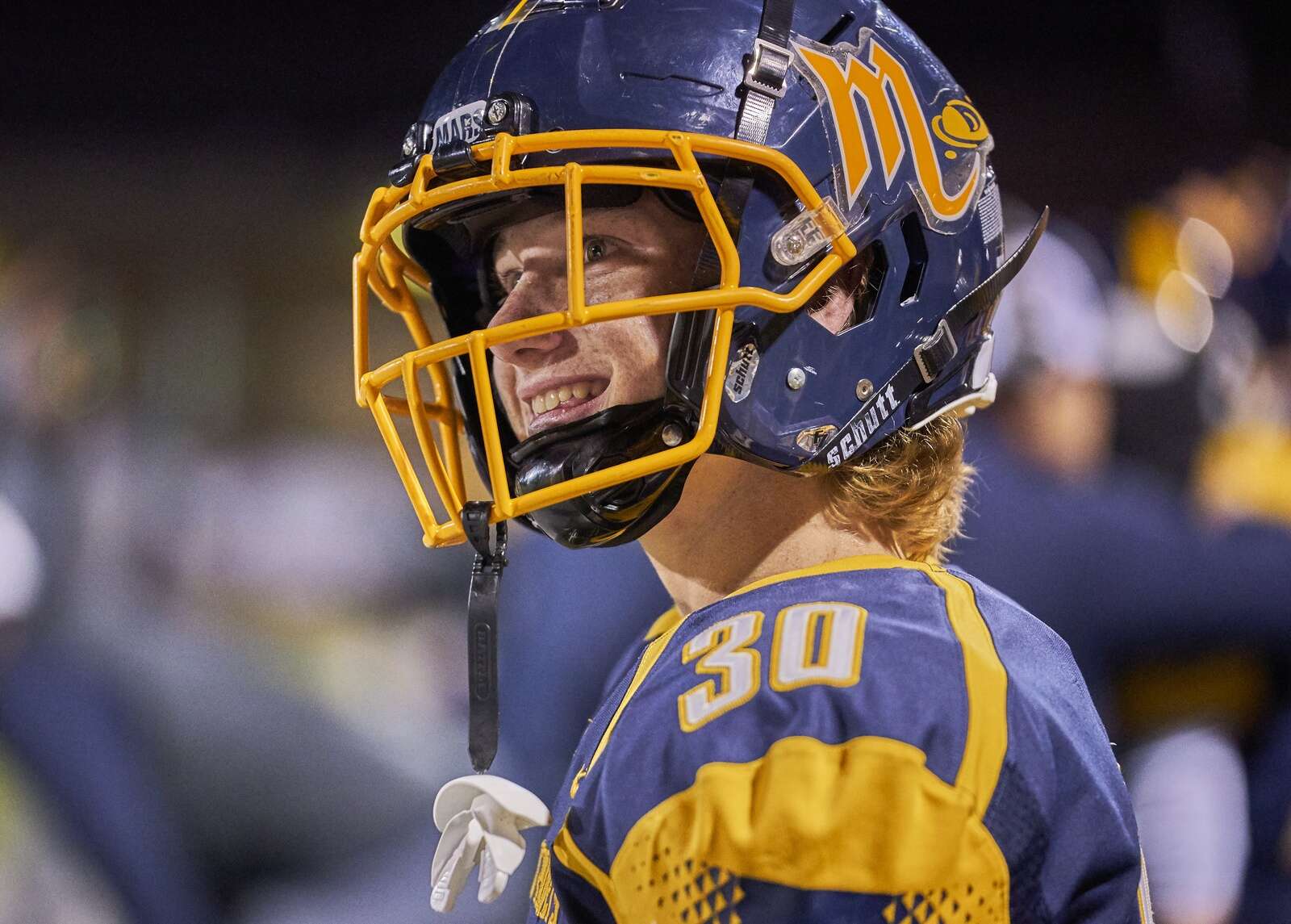 Planets tangling with once-beaten McKeesport in WPIAL football playoffs
The flexbone triple-option offense may seem like a relic from football's distant past, but it is alive and well at McKeesport High School.
The Tigers have thrown the ball just 48 times all season, but on the ground have chewed up nearly 3,000 yards.
Defensively, coach Matt Miller refers to his team as "the most outstanding we've had here in years, literally decades." The Tigers have backed that up by allowing just 70 points all season, the fewest in WPIAL Class 4A.
Mars (6-4) certainly has its work cut out for it when it visits McKeesport (9-1) for a first-round playoff Friday. Kickoff is 7 p.m.
Based on their play this fall, it's difficult to fathom four WPIAL teams being better than the Tigers, but they were tagged with a No. 5 seed following their only loss of the season, a 20-10 setback against Thomas Jefferson last week.
"We led (10-6) at halftime, but spent the entire second half stuck in our own end, even fumbled in our own end zone," said Miller. "But judging the whole season, I've been really pleased with our effort."
While many players have contributed to McKeesport's rushing numbers, the vast majority of work has been turned in by quarterback Jahmil Perryman (965 yards) and running backs Bobbie Boyd (979) and Larry Gibson (436).
"They're running behind an offensive line with just one senior, Dimitri Brooks," Miller said. "We had some new starters there this season."
The stout defense includes Perryman and Boyd at safety. The latter has seven interceptions and five fumble recoveries this season.
Mars' defensive front includes Rafael Bartley, Xander Painley, Connor Hartle and Luka Moran.
"Except for a couple of games, I think we've done well against the run," said Mars coach Eric Kasperowicz. "But the flexbone is not a scheme we see often. It will be a challenge."
The Planets may be without starting quarterback Eric Kasperowicz, who is dealing with a hamstring injury suffered in last week's victory over North Catholic.
"He's day-to-day, but it doesn't look good," admitted Coach Kasperowicz. "We'll see how it goes."
Sophomore Luke Goodworth would get the nod in Kasperowicz's stead. The backup has attempted just four passes this year.
"He's done a really good job for the JV team," Kasperowicz said. "Like any position, it's the next-man-up mentality."
Gabe Hein has burst onto the varsity scene as a freshman receiver. He leads the team in receptions (32), receiving yards (528) and touchdowns (7).
Junior running back Evan Wright has been banged up for much of the campaign, but that hasn't stopped him from gaining 1,328 yards and scoring 18 touchdowns.