BC3 trustees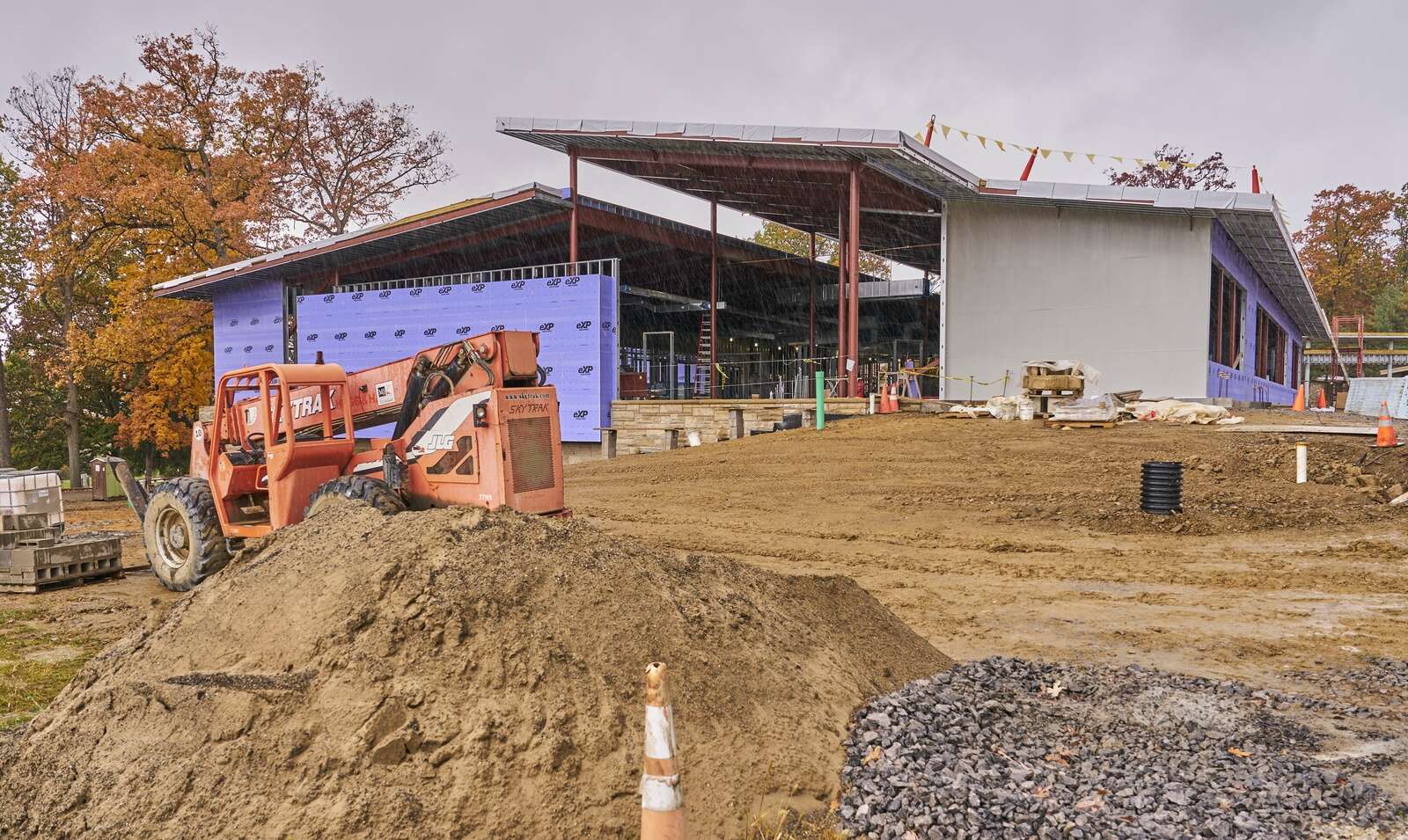 BUTLER TWP — Butler County Community College president Nick Neupauer announced at Wednesday's meeting of the council of trustees the school that morning received $1.5 million from the department of education to build the Victor K. Phillips Nursing and Allied Health Building.
This brings the total amount raised for the project to $17.3 million — $10.7 million from state sources and about $6.5 million from private sources.
The cost of the Victor K. Phillips Nursing and Allied Health Building is estimated at $14 million, so the college can use the excess money for other expenses related to the facility, Neupauer said.
"That money helps us pay the bills on that building," Neupauer said. "That's less college budget money we'll have to spend."
The Victor K. Phillips Nursing and Allied Health Building is part of a $21 million south campus construction project that began in June 2020. The facility is on schedule to be completed in 2023.
Accreditation review
BC3 will also undergo an accreditation review from the Middle States Commission on Higher Education, which Neupauer said has accredited the school since shortly after its founding.
The college has to go through the process every eight years. The self-study evaluation visit will take place in the 2024-2025 academic year, and 10 people from the college will participate.
Although the process is almost two years away, the college is preparing now, because there are a lot of changes to the requirements this year.
"We're being bombarded with a lot; there are a lot of changes," Neupauer said. "It is very overwhelming at this point, but we will keep the board and have board representation as part of this process."
Neupauer said some of the standards the Middle States Commission on Higher Education reviews for its accreditation process include quality of education, assessment and finance. There has also been an added emphasis on diversity, equity and inclusion since the last time BC3 went through the process, Neupauer said.
The accreditation from the commission requires institutions to meet "rigorous and comprehensive standards," which Neupauer said involves participation from several BC3 administrators.
"They really look at every aspect of the institution," he said.
Foundation report
Also at the meeting, Megan Coval, executive director of the BC3 Education Foundation, said the school raised more than $5,000 through its Week of Charitable Giving the first week of September.
The foundation staff started the fundraising drive to provide Thanksgiving and Christmas meal boxes to the 400-plus students who receive food from the Pioneer Pantry.
Coval said the money raised through that week exceeded the goal of the foundation.
"We'll definitely be able to cover everything we were hoping to do," Coval said.
STORIES YOU MAY ALSO LIKE