Streamlined locations, new treatments making cancer care easier on patients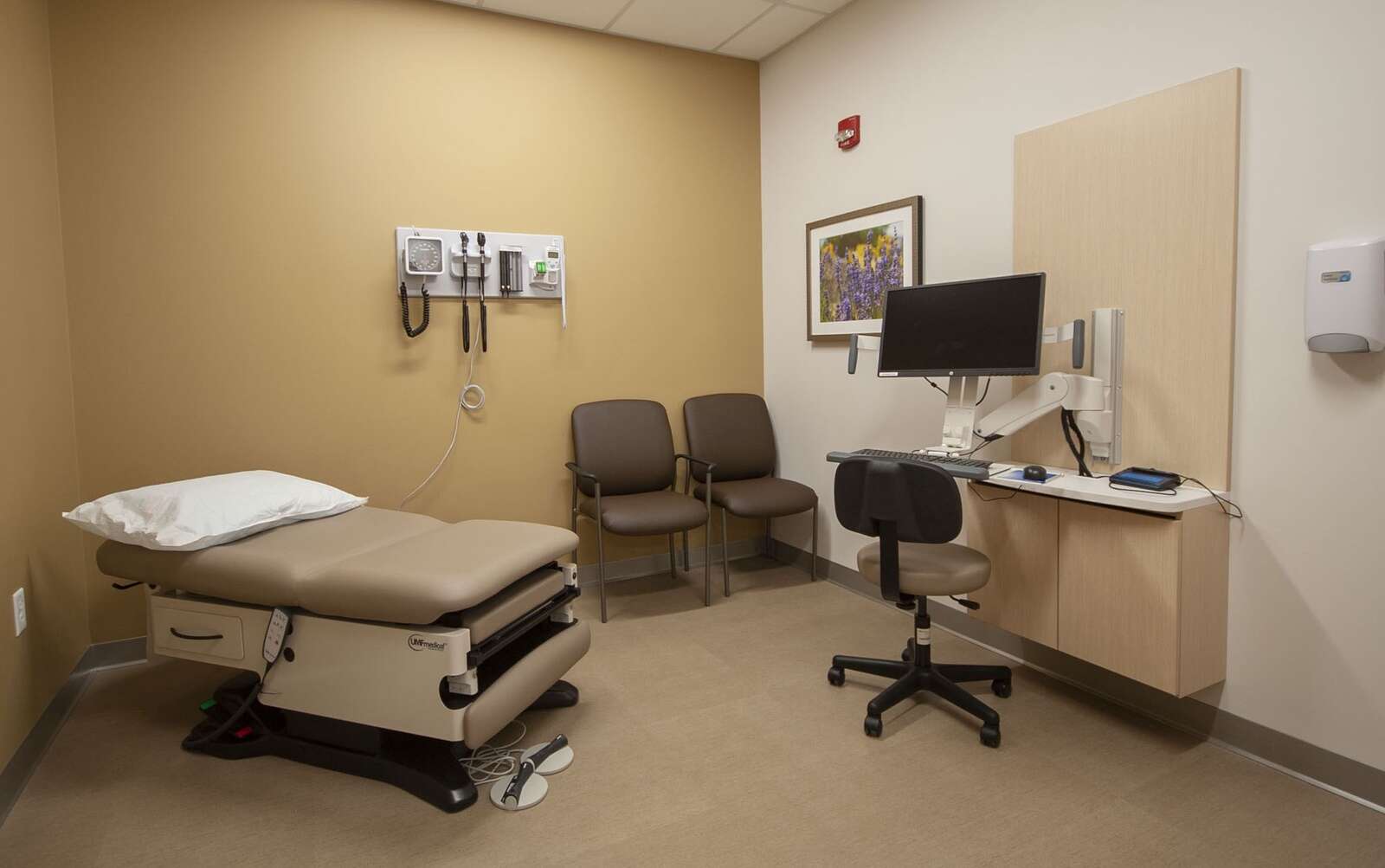 When clinical nurse manager Shannon Dunlap started her career, outcomes for breast cancer patients looked a lot different than they do today.
"The treatments that we had and how patients felt, and outcomes throughout their disease process were very different," Dunlap said "Especially coming from an inpatient nurse side. I would see patients (who) were not able to stay at home, and were much sicker after treatment."
Today, Dunlap focuses on oncology at Allegheny Health Network's Cancer Institute in Butler. Over recent years, she and her colleagues say they've seen options improve greatly for treating breast cancer. As a part of a center that works to provide multiple types of treatment in the same place, Dunlap is encouraged by the opportunities to help patients recover.
"Being on this side and being able to see outpatients, being able to keep them home and out of the hospital and keep them feeling well enough to still enjoy their life out of their treatment, has really been a great transition, and something I am excited to continue along this journey in oncology," she said.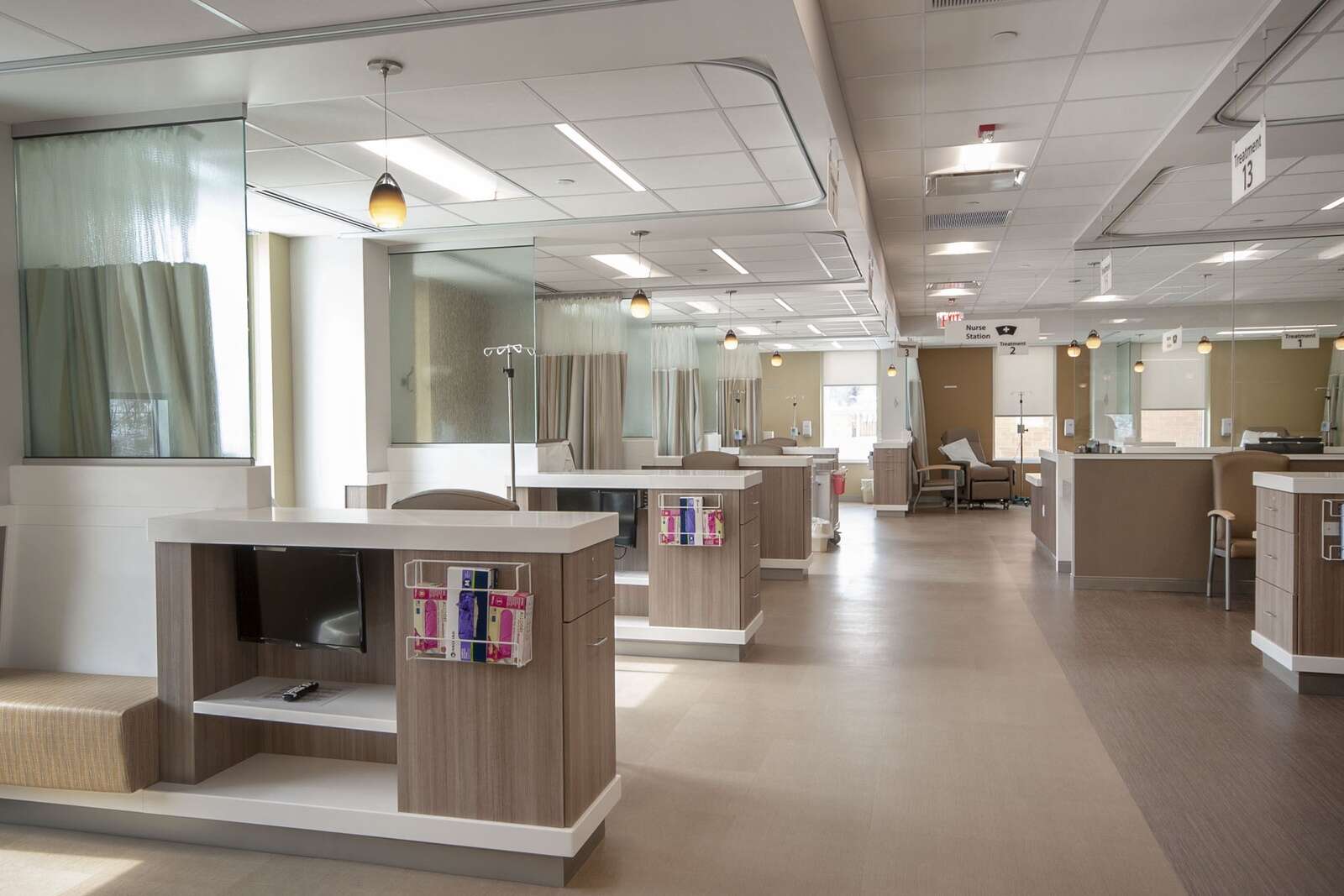 Care all in one place
At AHN's Butler office, Dunlap works with a team of physicians, on-site lab technicians and nursing staff to provide a "one-stop shop" for cancer and breast cancer care.
"We try to make this very easy for the patient," Dunlap said. "The whole process, and especially with a difficult diagnosis, is overwhelming. The more we can do to make this easier for the patient, the better it is for them."
The AHN Butler office was built three years ago, with a focus on cancer and oncology care.
"We have the physicians and the advanced physician practitioners who help us out with appointments. We have nurses back in the infusion room, as well as nurses who work collaboratively with the patients," said Dr. Katherine Miller, oncology physician at AHN Butler. "We help them with scheduling , with teaching and also have some of those other supportive persons (such as) social workers, financial counselors and other nurse navigators that are there to answer any questions they may have after their appointment."
Miller said having radiation/oncology services in the same building has been a huge help to facilitating communication between care providers.
"Having radiation/oncology in this building as well has been a fantastic asset, because we're able to speak to each other directly about patients and be much more collaborative that way," she said. "For patients getting chemo as well as radiation, we can coordinate so it's the same day, so they don't have to come back multiple times."
The goal is always to ease the stress on the patient, she said.
"Getting that diagnosis is extremely scary and very overwhelming, not only for the patient, but even for their families," Miller said. "A lot of times they bring family members in to have an extra set of ears in the exam room with them. Trying to concentrate on what the physician says and take the emotion out of that when you're listening for a loved one is difficult, so whatever we can do to make this difficult time in their life easier is our goal."
Improved outcomes
Patients undergoing breast cancer treatments now have better outcomes than they used to, Miller said.
"A lot of people have seen their grandparents or older relatives go through chemo, and several decades ago, even 20 years ago, we didn't have as much support or support medications to help people. People were getting very, very sick from chemo," Miller explained. "The options we have now, not only for meds for side effects like nausea, vomiting and dehydration, we have so much better support for that, and we have so many more therapies beyond chemo."
Immunotherapy and targeted therapy programs help supplement care, she added.
"We have so many more options and so many supportive medications that the vast majority of patients are not getting as sick as they did 10-20-30 years ago," Miller said. "I see a lot in patients that they are hesitant to get chemo because they don't want to be in the hospital as much as Grandma was, they don't want to be as sick as Grandpa was and he was constantly sick."
"(We're) trying to allay those fears and give them some reassurance that things have improved dramatically over the past decades, and the treatments don't make you as sick as they did before. A lot of people are able to live a vastly normal life aside from their appointment time."
New treatments for HER2-positive breast cancer also help provide different options for different types of breast cancer that didn't always have specific treatments.
"There have been so many new drugs that have come out for that HER2 population, even in the past year or year and a half," she said. "It is very exciting the number of lines of treatment that we now have for HER2 and metastatic patients. Women are getting more treatment; they're able to live longer, and they're able to live better."
Miller is encouraged by recent advances in treatment and works at AHN's Butler office to help provide patients with the best care she can.
"As soon as you walk in that door and are our patient, you are part of our family, and as part of our family, we are taking you through this disease and beyond it," she said.
STORIES YOU MAY ALSO LIKE