Memory of diagnosis 28 years ago still fresh for Allegheny Twp. woman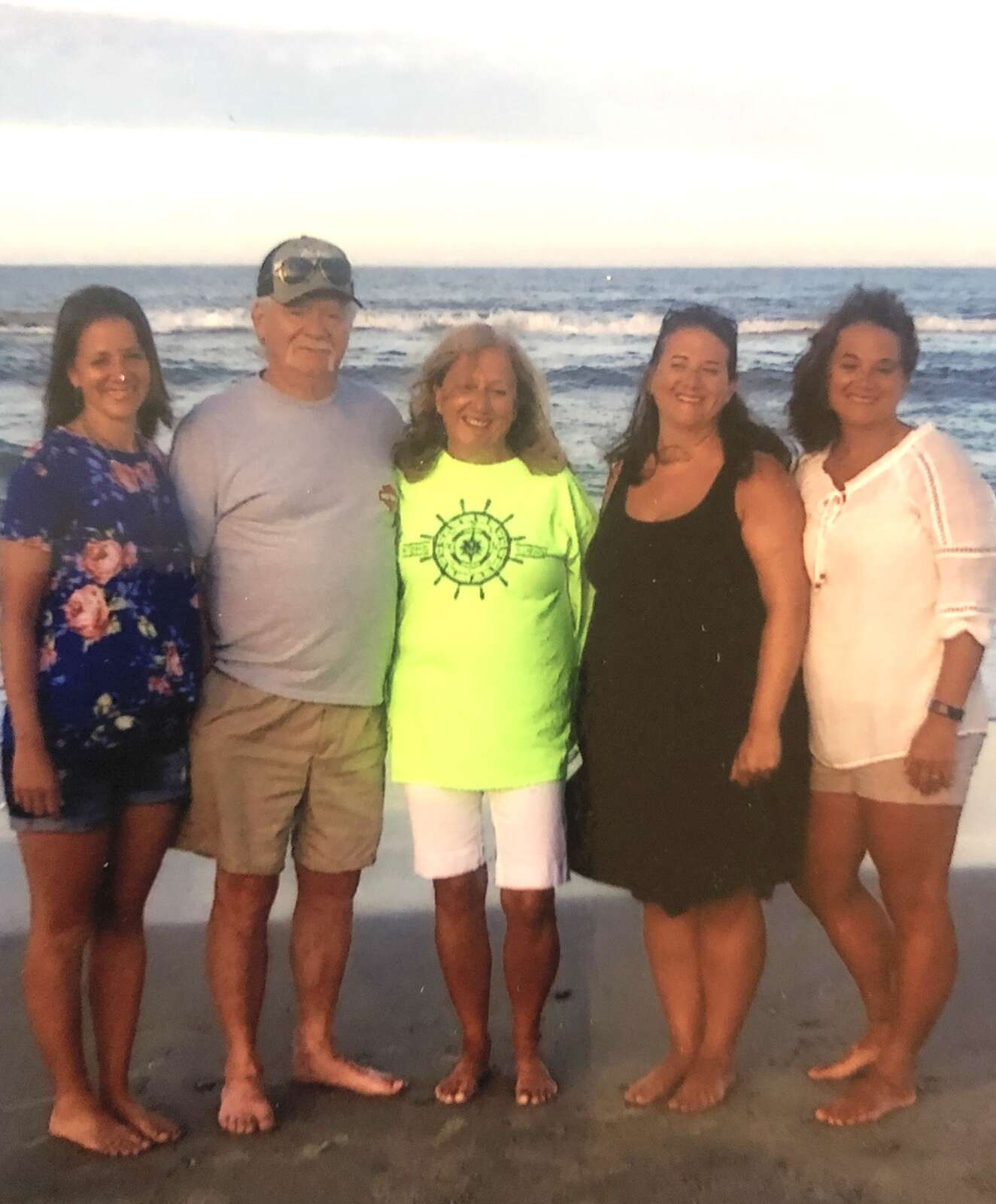 Because Debbie Thompson's mother died of uterine cancer at age 46, Thompson began getting annual mammograms before the then-recommended age 50.
Thompson felt good about her penchant for keeping up with the doctor's appointments and scans that would provide early detection, if the worst should happen.
Then in the fall of 1994 at age 42, her doctor told her he feared a tiny speck in her mammogram was cancer and that it should be biopsied.
"I don't think I quit crying for days," said Thompson, who had three young children at the time. "It's devastating. The props are kicked out from under you."
She underwent a total right-side mastectomy two days before Thanksgiving 1994 at then-McGee-Womens Hospital in Pittsburgh.
"When (the doctor) got in there, it looked like a spider web," Thompson said.
The surgeon said although she was 89% cured, he recommended six rounds of chemotherapy at one dose per month.
Thompson considered ignoring the advice, but knew she would be full of remorse if the cancer returned later.
"It was tough," she said of the treatments.
She said the first round of chemotherapy at Butler Hospital was unsettling.
"I remember feeling funny when I got home and I called my cousin Kim and said, 'Please pray,'" Thompson recalled. "It's scary to not know what they are putting in your body."
At times during the grueling process, painful sores in her mouth prevented her from eating. She spent much of the latter part of the treatments vomiting and weak.
Although she cut her hair short in anticipation of every woman's fear related to the prospect of chemotherapy, she got a prayer chain started asking God to spare her from hair loss.
"So I did not lose my hair, but I was very sick," Thompson said.
She also had reconstructive surgery by a cosmetic surgeon who specialized in mastectomy work.
"As bad as it sounds, your strength comes from within, and you make it," Thompson said. "After 28 years, I still sit back and think, 'I've been truly blessed.'"
She said the best thing a friend or family member can do to support someone with breast cancer, or any cancer, is simple.
"Just let them know you're there. Don't isolate them," Thompson said. "You don't even have to say anything. Just be there."
Thompson also extolled the value of attending support group meetings to talk with other patients and survivors.
She attended Butler Breast Cancer and Women's Cancer Support Group, which is still led by Cheryl Schaefer.
Thompson's daughter came home from college each weekend to help care for her mother, and her cousins took her to chemotherapy and doctor appointments when her husband, Ron, was working.
Thompson's church family at the Six Points Church of God of Prophecy brought food and provided any comfort, physical or spiritual, she needed.
"They always wanted to see if I needed anything," she recalled.
Thompson has been retired for eight years from her career at the Butler VA Health System as a nursing assistant in hospice and palliative care. She now serves as the volunteer manager of the Community Christian Thrift Store in Washington Township.
She said although it's been nearly three decades since her cancer scare, she still thinks about the hardship and blessings that came with the experience.
Mainly, she is forever grateful that she is still enjoying her life.
"I got to see my girls grow up and get married, and I have eight grandchildren now," Thompson said.
STORIES YOU MAY ALSO LIKE